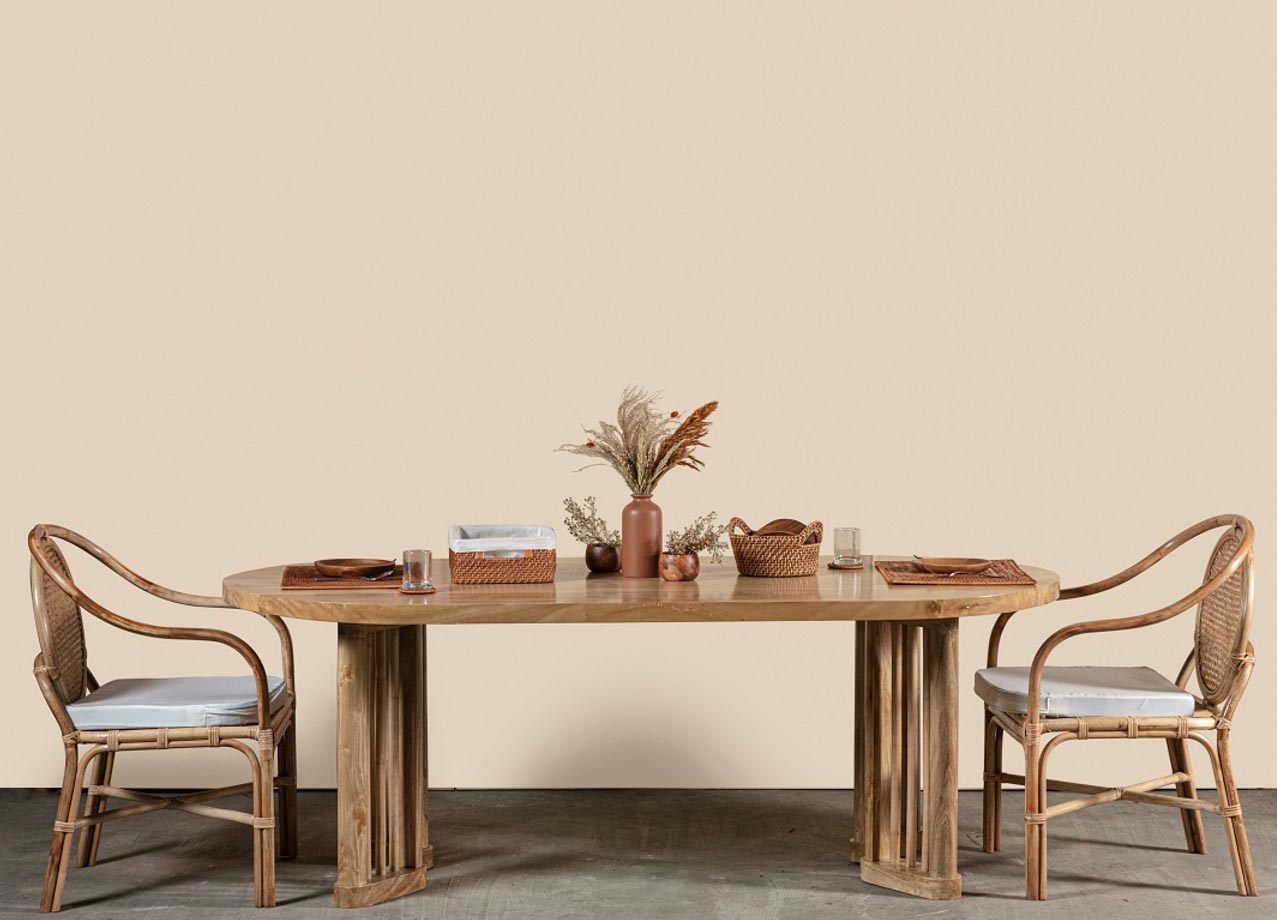 Reimagining Your Dining Room
With the dining room gaining more mileage these days, we think it's time to hit refresh

by Vicky Montenegro

The home has had to undergo many transformations in the last year—it's had to double as a workplace, play place, and everything in between.
The pandemic has truly changed the way we see home, and how we live in it. But with everything going on around us, the more we should reclaim our homes as our sanctuary. While our home—and every room in it—should serve functional needs, it should also provide the comfort, security, and happiness we naturally crave.
One room in the home that has been gaining more mileage of late is the dining room. With more families spending more time at home—and eating more at home—we think the dining room deserves a once-over, at the very least.
Your dining room may benefit from a simple furniture rearrangement or layout reconfiguration, or a few decorative pieces. But if you're looking to reimagine your dining room and shop for new furniture, here are a few key pieces that can jump-start the process. We've rounded up some picks for a dining room's basic building blocks: the dining table, chairs, and storage space. Happy dining!

DINING TABLE
Ace of Base: The dining table is the dining room's pièce de résistance. And nothing says "remarkable" more than these four pieces with their statement-making bases and legs.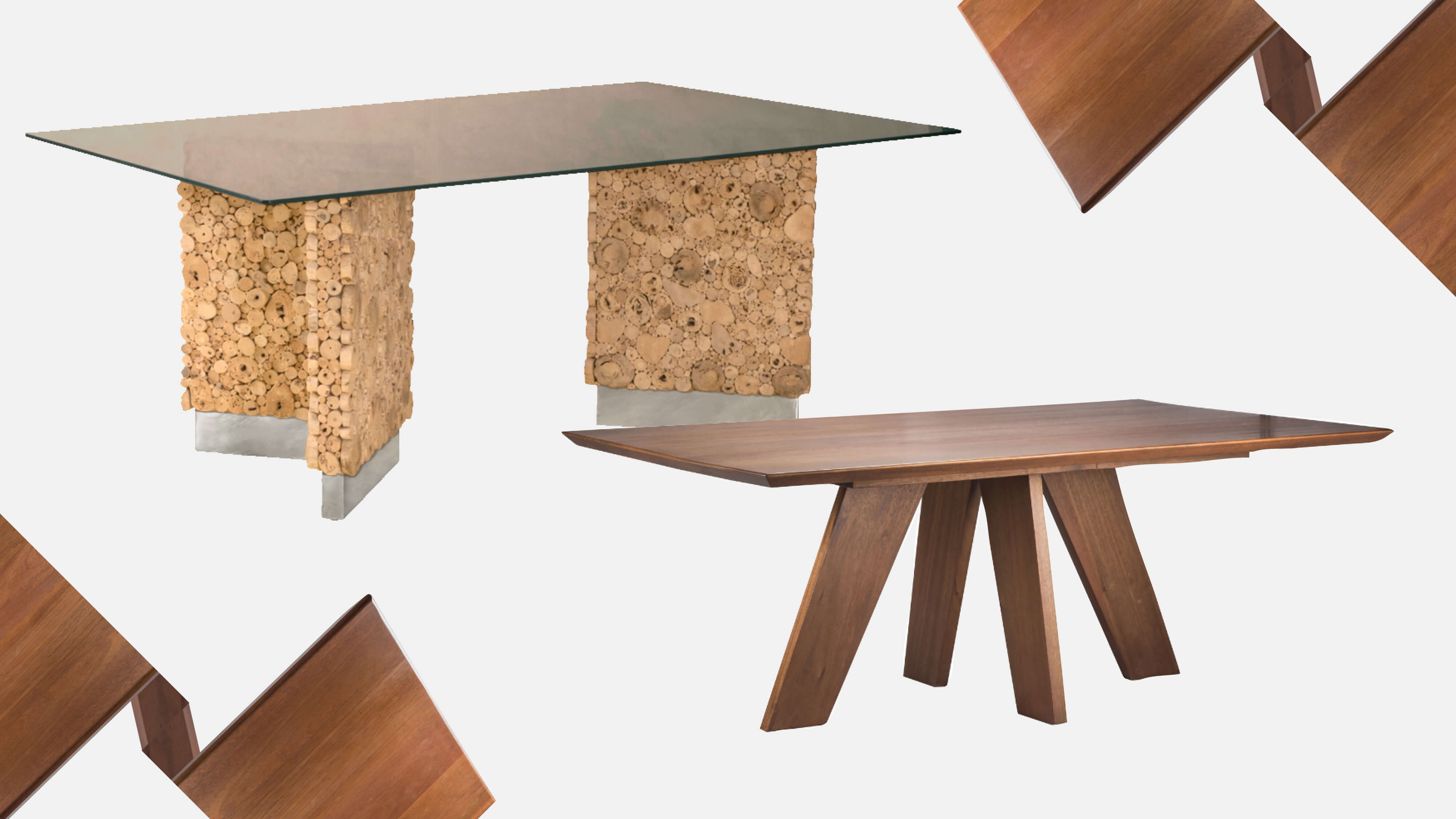 Tempered glass top sits on an aluminum base embellished with driftwood, Eskina Dining Table, MURILLO
Solid wood top (available in different kinds and finishes) and "quadpod" legs, Pacific Dining Table, PHILUX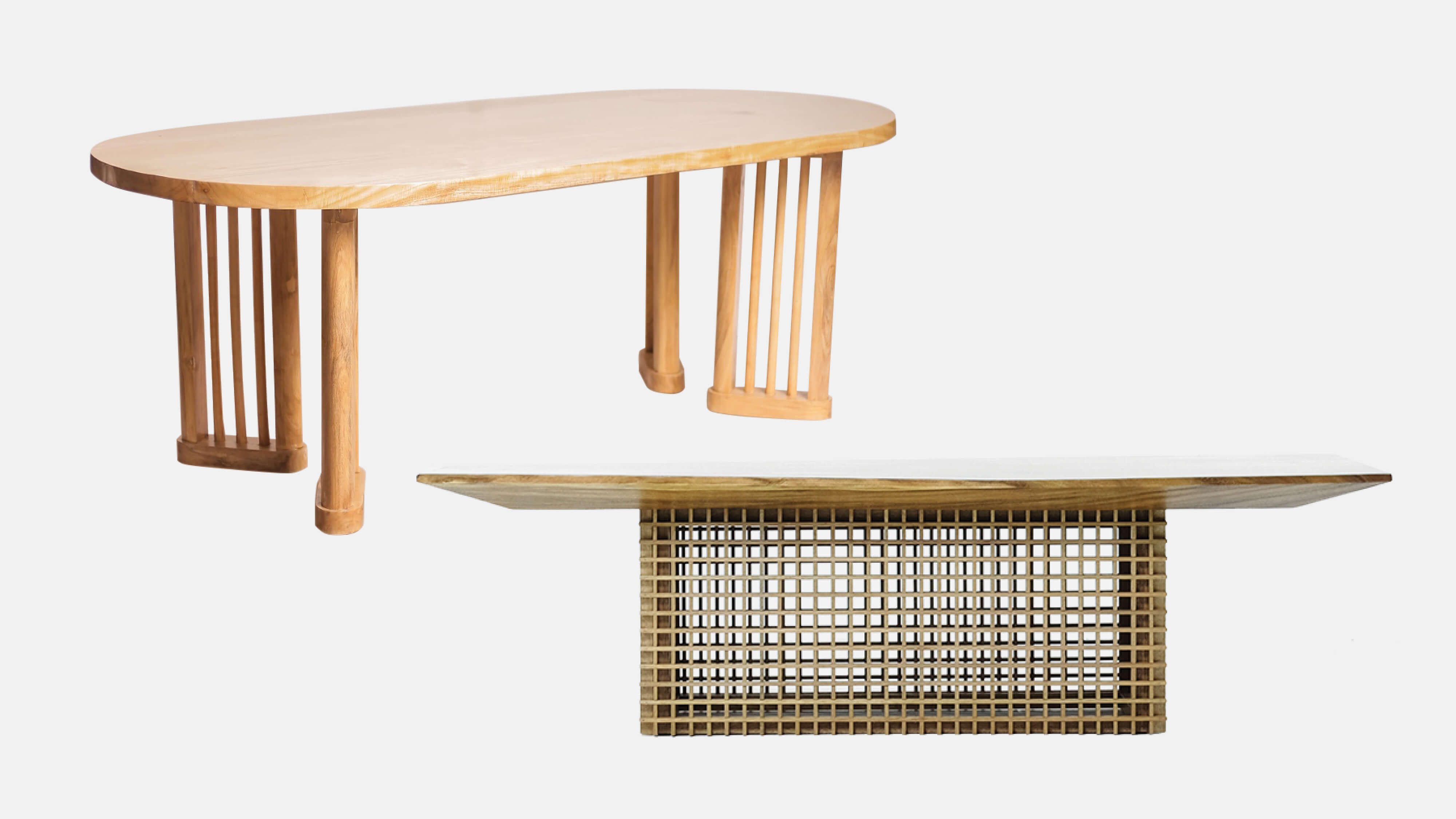 Solid wood top on rattan-framed legs, Pilar Dining Table, TAHANAN FURNITURE
Solid wood top with a grid wood base, Montana Dining Table, OMO FURNITURE
Curvy Comeback: Curves are making a comeback in furniture design, and so round tables are having their moment. Visually striking, these tables also infuse a sense of flow to a space.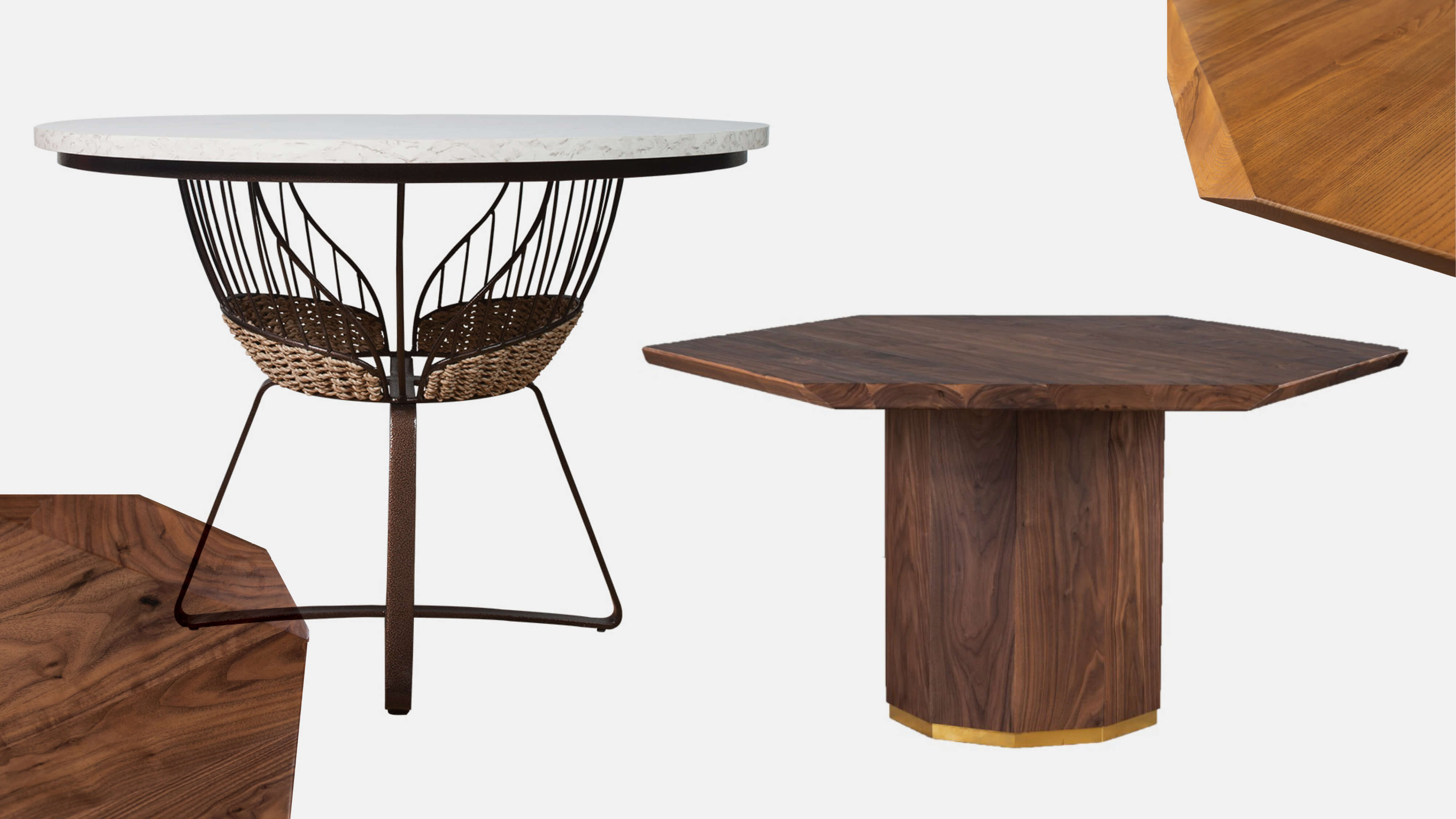 High-pressured laminate top with a base of metal round and flat bars cinched with buri rope, Andres Dining Table, WINNERS FURNITURE
Not strictly round: Hexagonal top on a solid octagonal base, Facet Dining Table, PHILUX
Elevated Outdoors: The outdoor space has never received more use and love than today. Elevate yours with these pieces.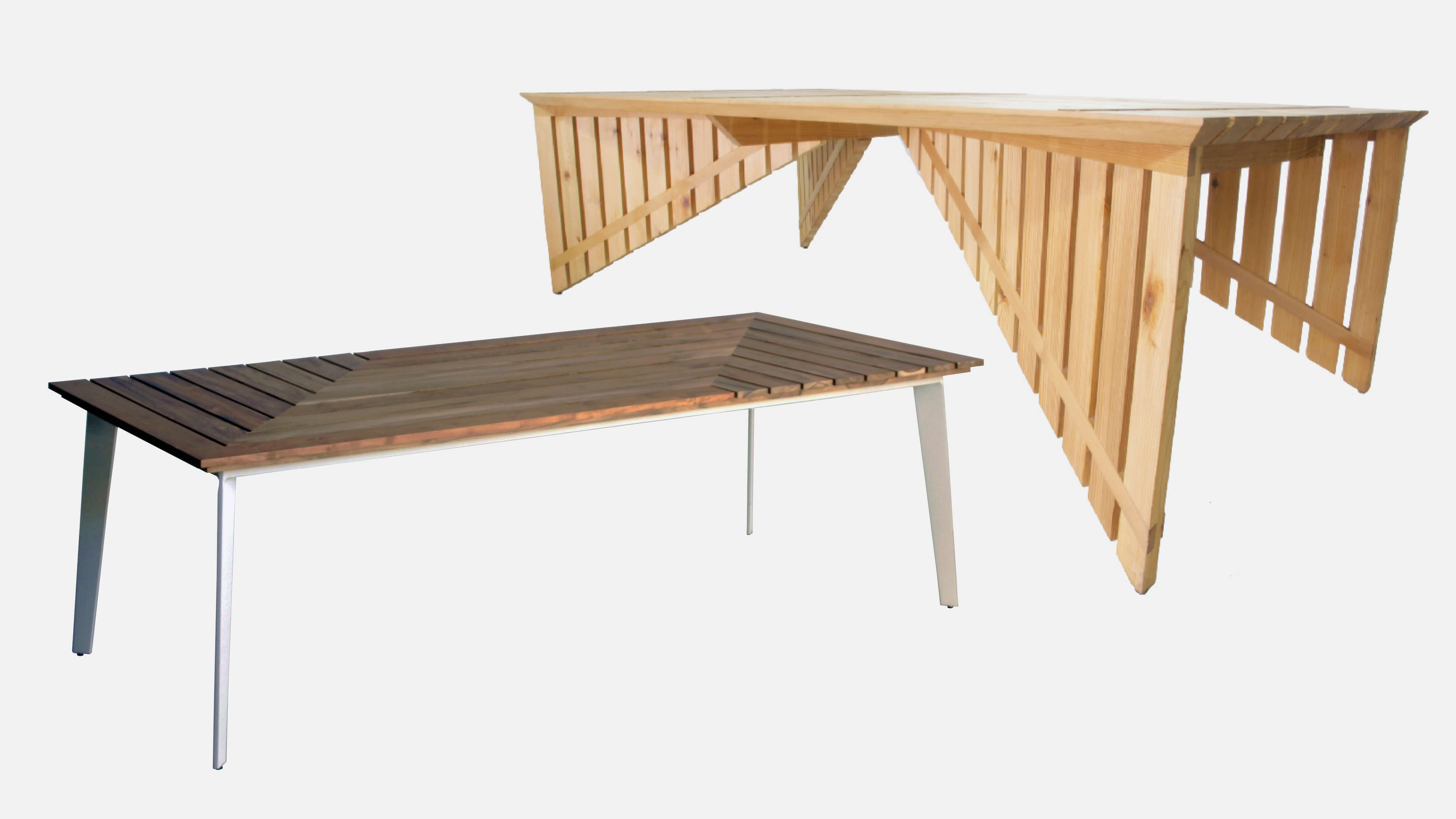 Teak wood top on an aluminum base, Apollo Dining Table, COAST PACIFIC
Cedar planks "float" on cedar legs, Origami Cedar Dining Table, E MURIO
Simple Sophisticate: Simple but splendid, these tables follow the Japandi trend—a hybrid of modern Scandinavian and warm Japanese wabi-sabi.
Live-edge walnut wood on iron base, Bristol Dining Table, TRIBOA BAY LIVING
Solid wood construction in a clean silhouette, Cubby Dining Table, PHILIANA DESIGN
DINING CHAIRS
Reimagined Classics: Dining chairs in classic designs will always bring a sense of nostalgia to a room.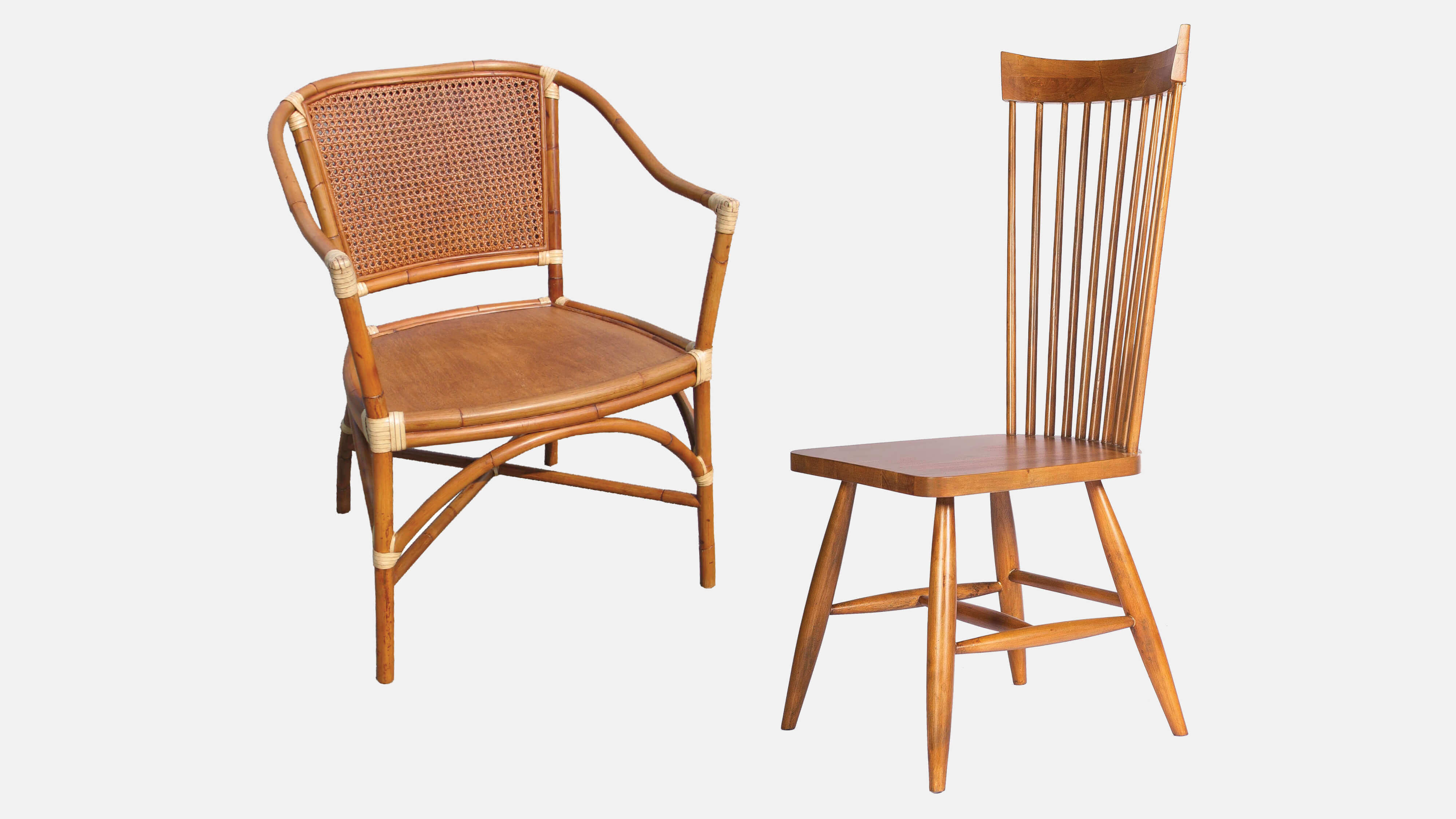 Rattan construction with solihiya weaving and leather binding, Alexa Dining Chair, E MURIO
High, spindle back in solid wood, Marriott Dining Chair, PHILIANA DESIGN
Metal Marvels: "Wired" metal construction lends a modern reinterpretation to classic silhouettes.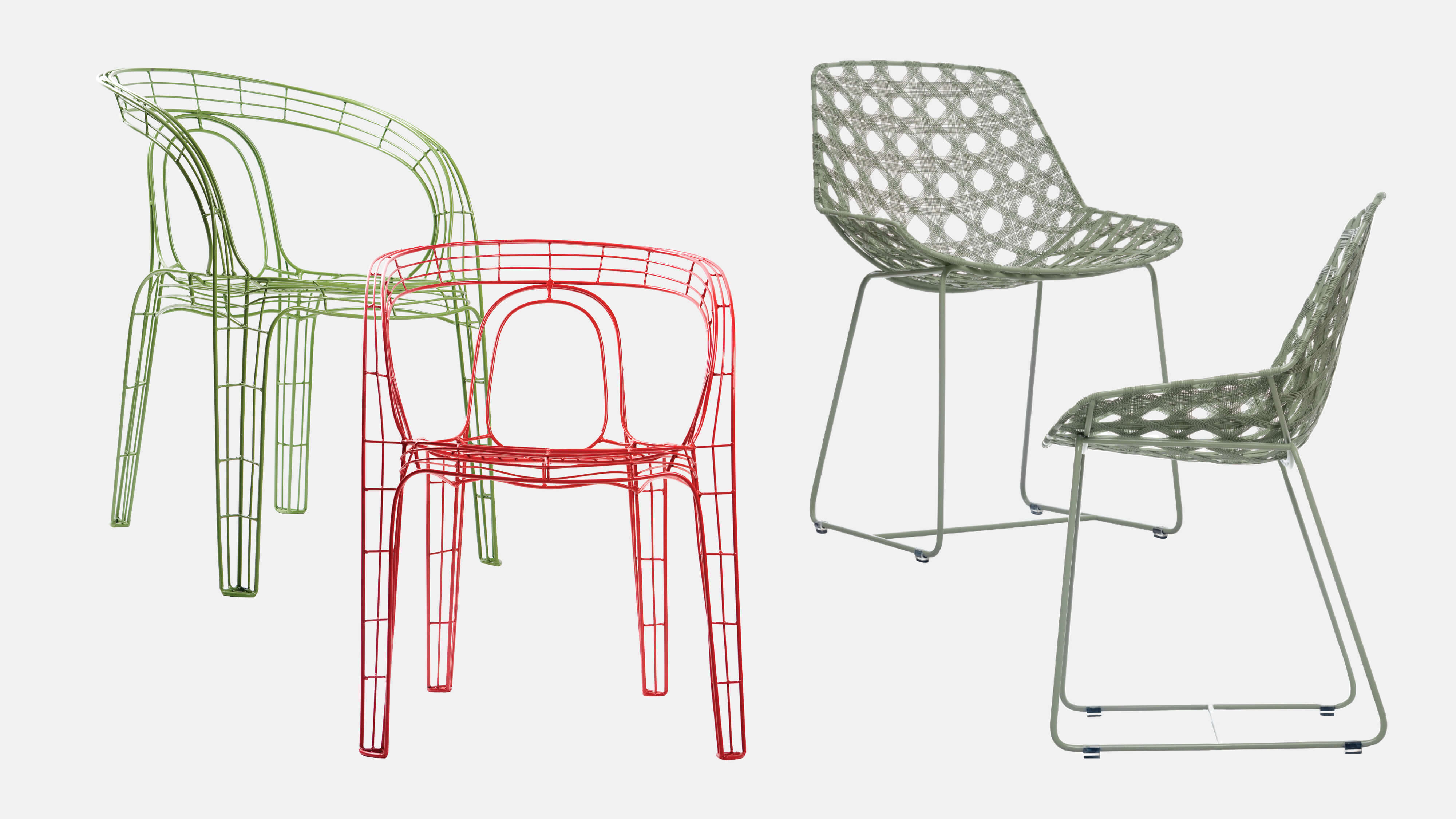 Handcrafted chair made of powder-coated steel, Pamela Wire Chair, A GARCIA
Solihiya weaving in metal wire, Espalda Side Chair, SCHEMA
Woven Magic: Woven natural materials will always exude a natural charm and cozy feel, as these chairs prove.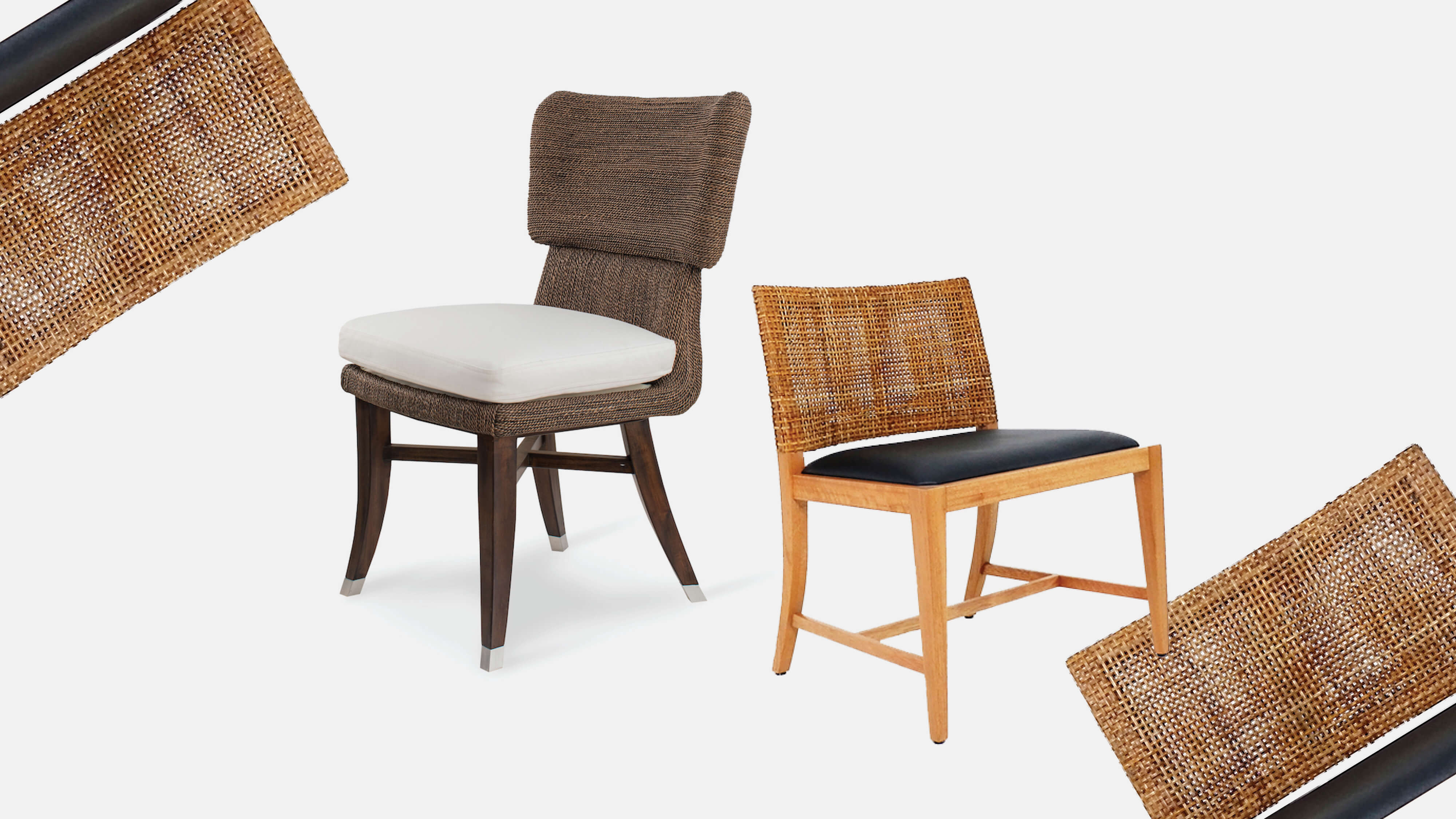 Woven lampakanay rope and red mahogany frame, Portland Dining Chair, CALFURN
Solid wood with split rattan backrest, Rattan Dining Chair (Wide), OMO FURNITURE
Al Fresco: Form and durable function make these chairs standout outdoor options.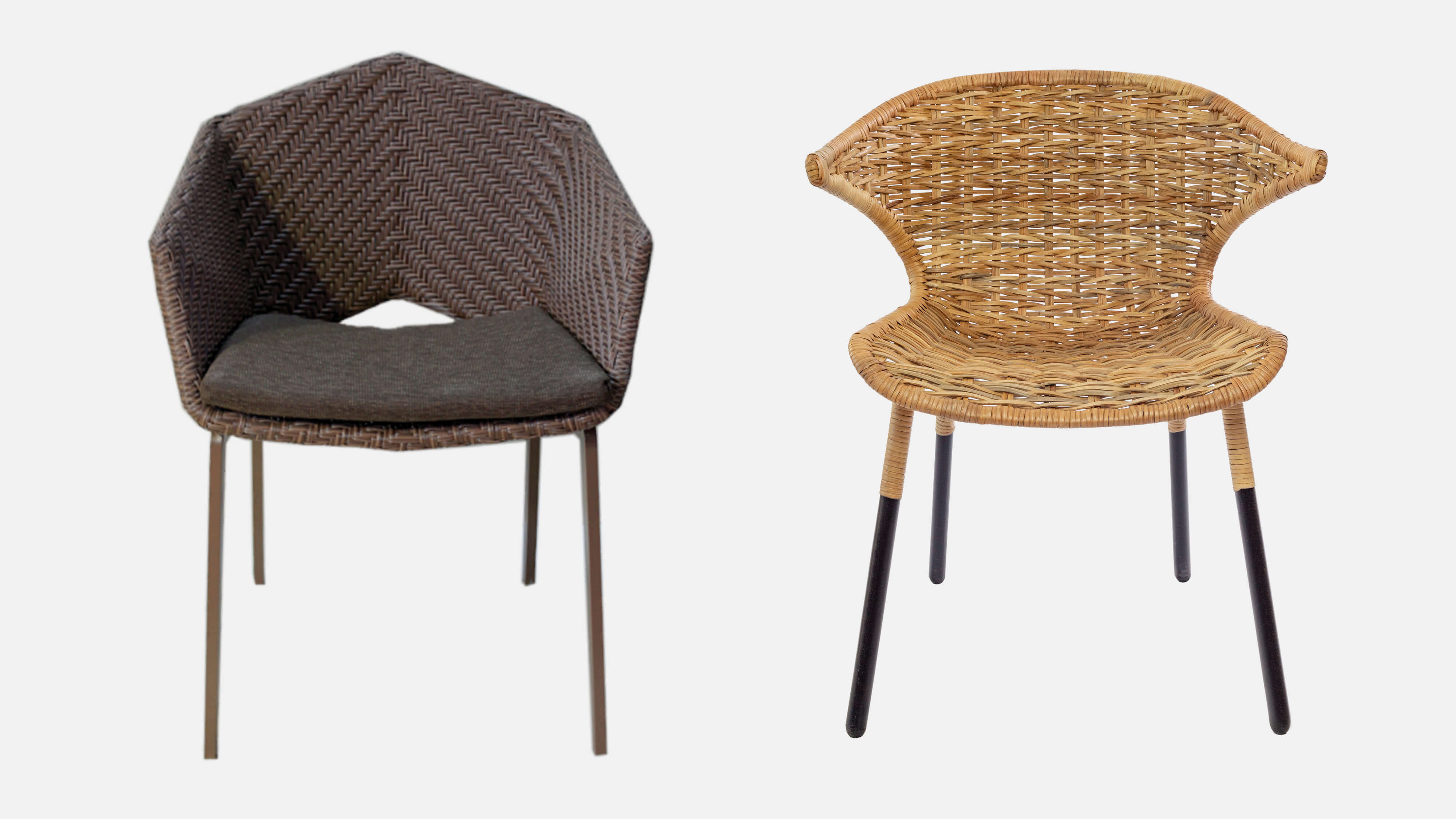 Synthetic fiber with aluminum base, Dangelo Dining Chair, OUTDOOR+SOLUTIONS
Newly developed rattan split weave (inspired by the belt buckle) and metal frame, Buckle Dining Chair, OBRA CEBUANA
Simple Statement: These unassuming chairs will generate quiet admiration from discerning guests.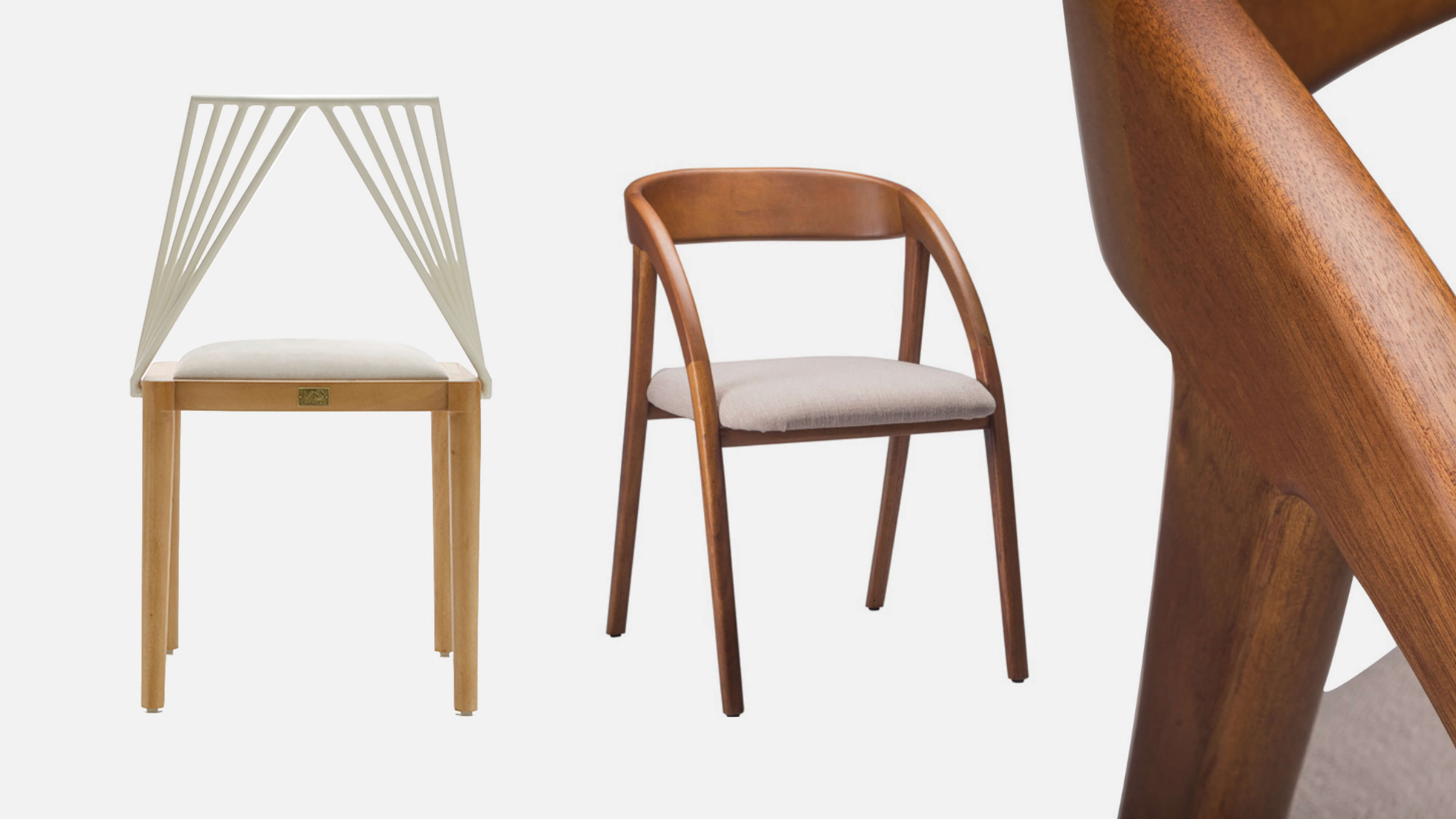 Metal backrest on solid wood with cushioned seat, Hugo Dining Chair, VITO SELMA HOME
Curvy, solid wood frame with comfy seat available in fabric, leather, or abaca, Embla Dining Chair, PHILUX
STORAGE
Buffet Beauties: Clever compartments and design details make all the difference in these buffet tables.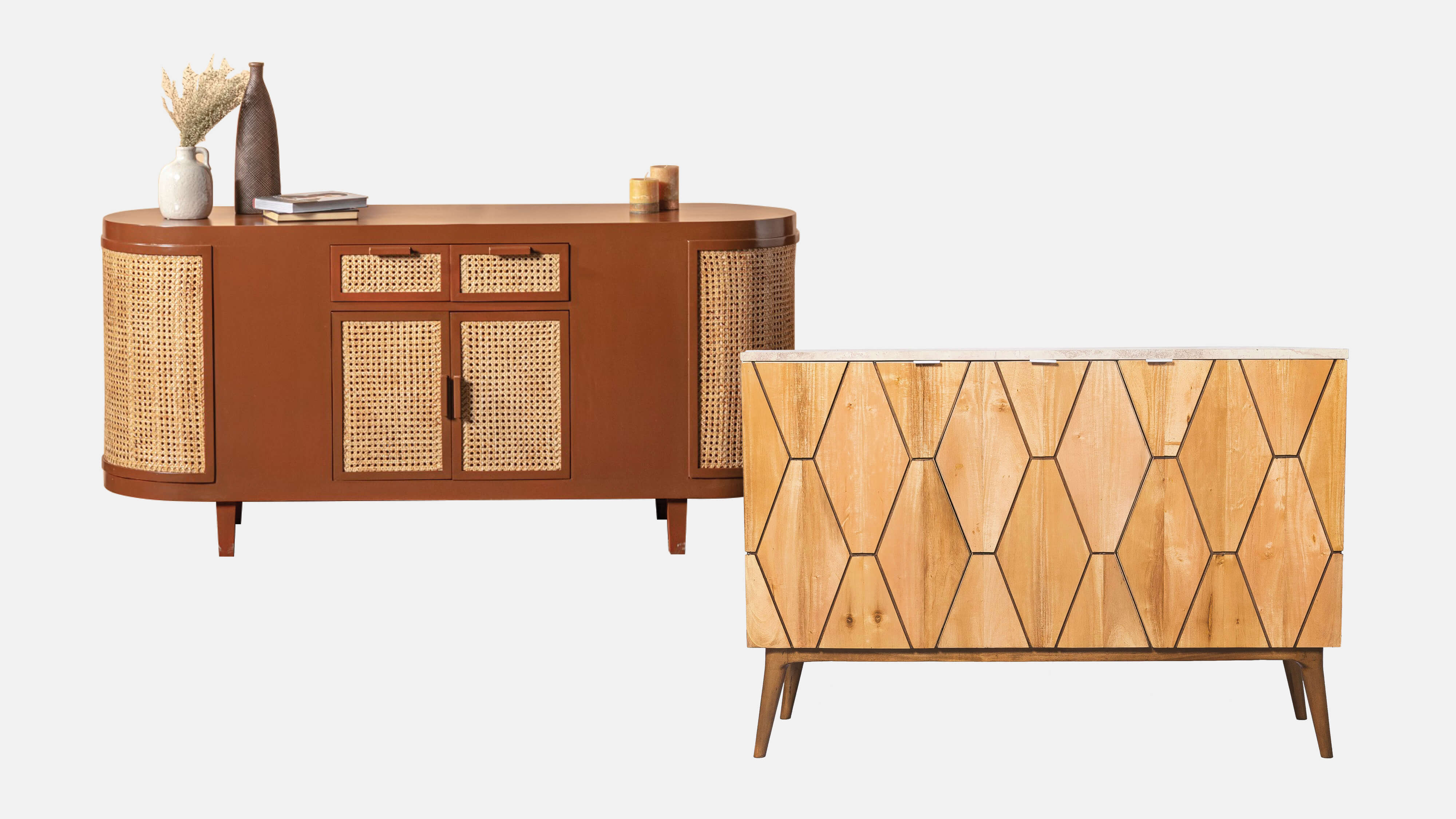 Solihiya accents on solid wood, with round-edged frame, Mana Buffet Table, TAHANAN FURNITURE
Silver travertine stone top on solid wood, with wine racks and compartments, Hexa Buffet Table, PHILIANA DESIGN
Sideboard Vision: These stunning sideboard options have sliding doors and drawers that offer functional storage.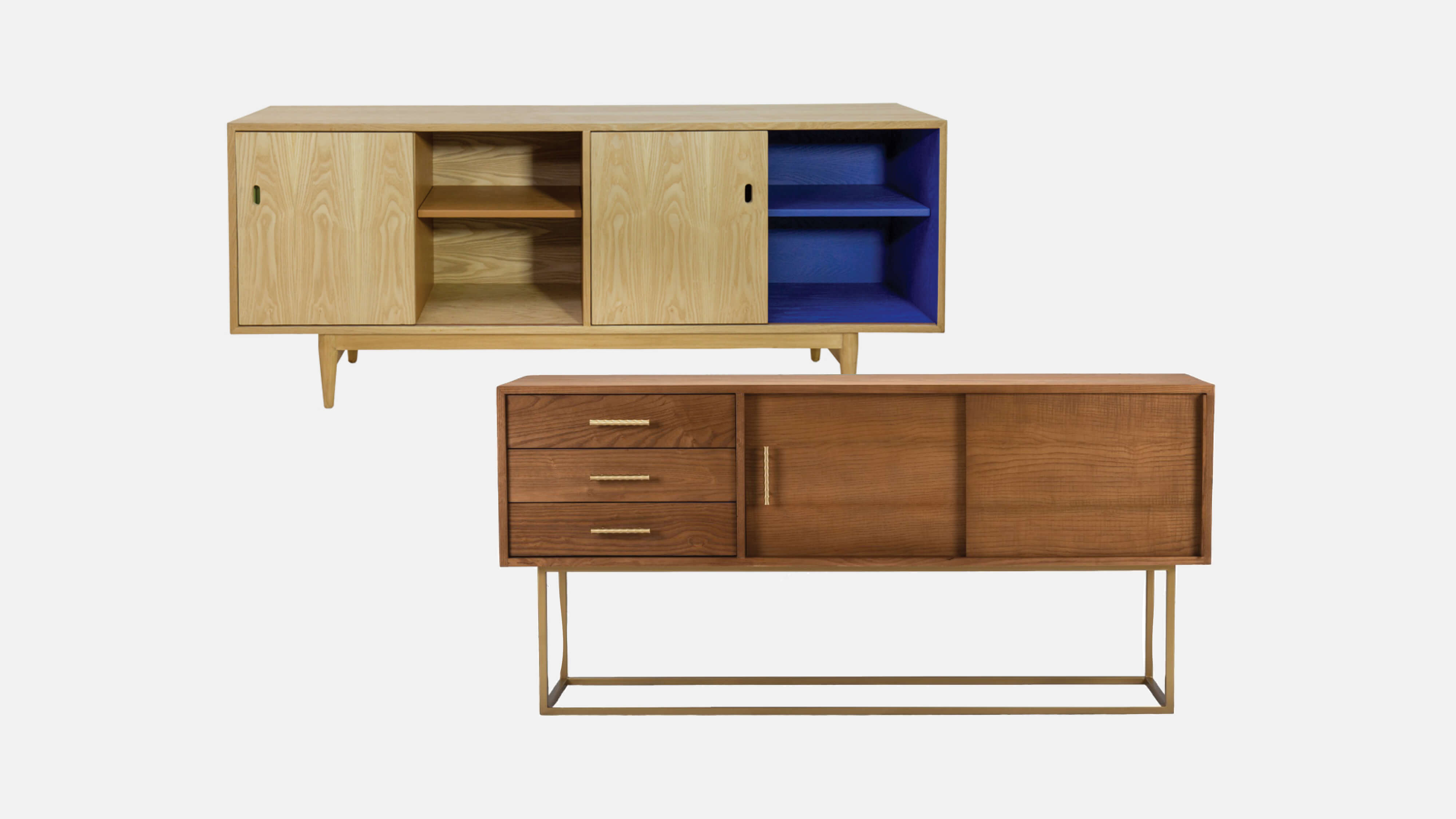 Bright color accents on veneer and wood construction, Gioia Sideboard, STONESETS
Solid wood (available in different kinds and finishes) with metal accents, Pacific Sideboard with Drawers, PHILUX
Small Wonders: These storage solutions are perfect for small spaces and cozy corners.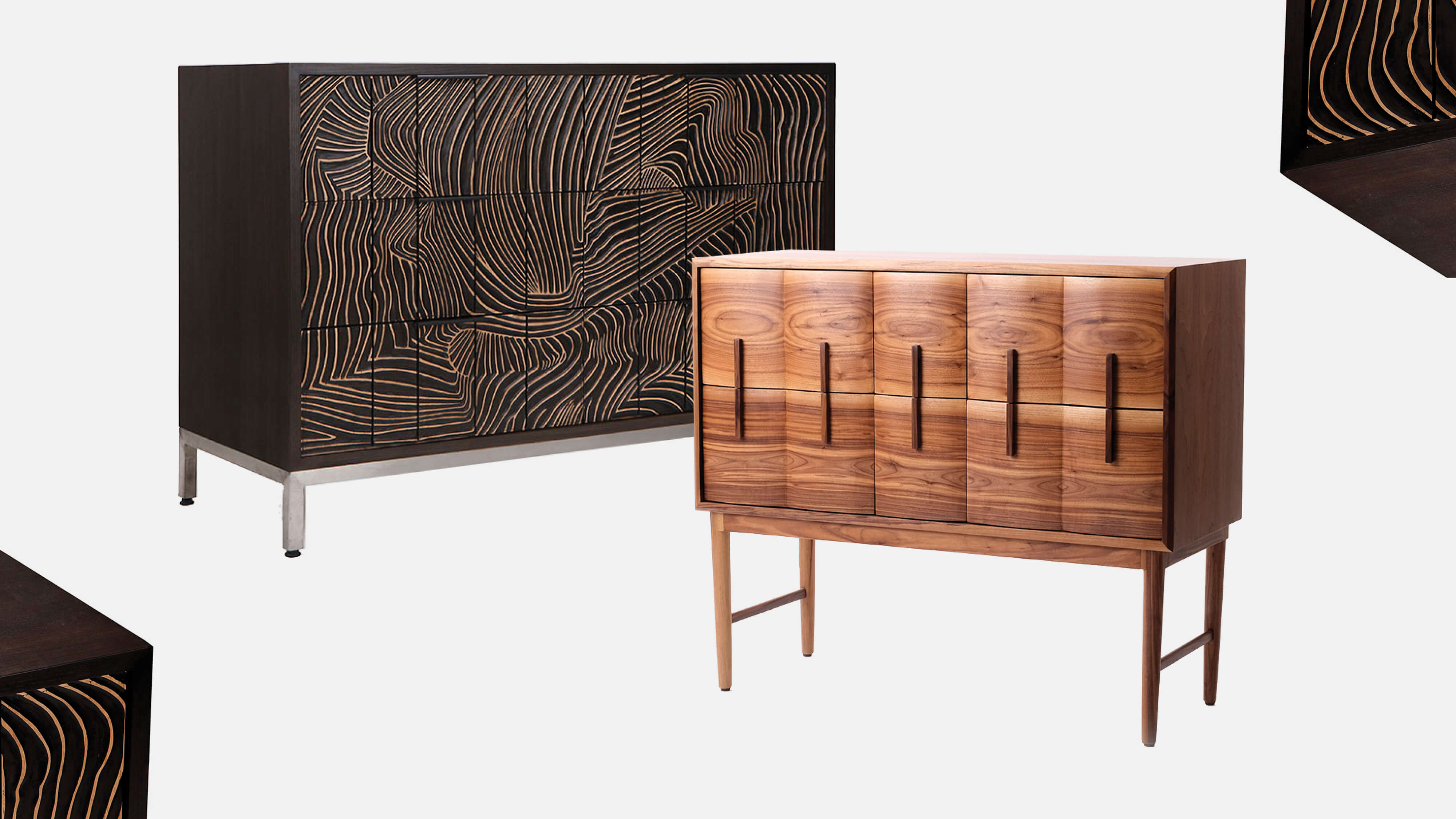 Hand-carved wood panels mimic folded linens, with stainless steel legs, Folded Linens Sideboard, TRIBOA BAY LIVING
Walnut veneer with solid wood appliques, Brooks, DESIGNS LIGNA