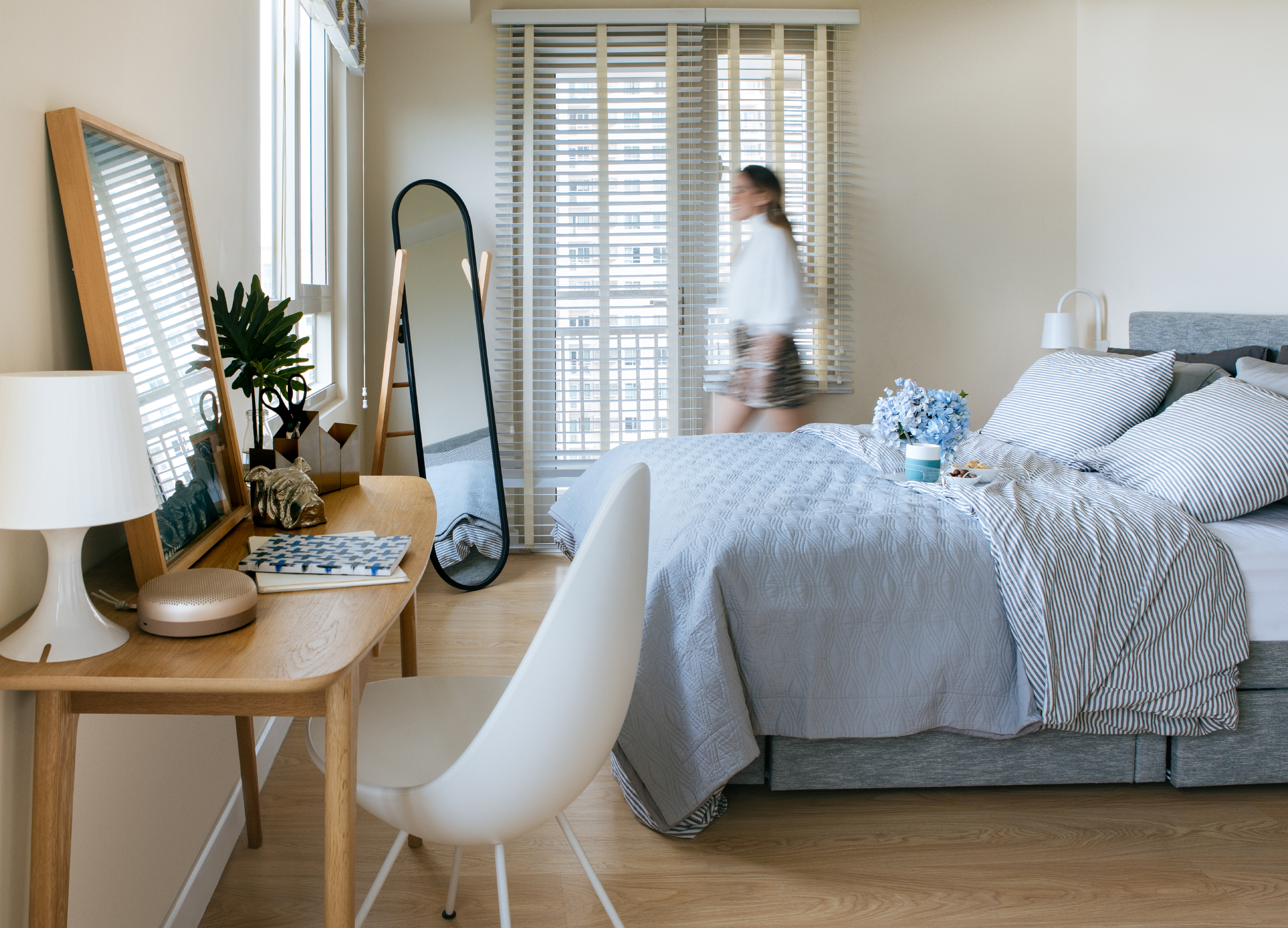 The Home as Sanctuary
From accepting change, making space, and inviting a reconnection with nature, we explore the ways in which we can reclaim our safe and sacred space


by Patti Sunio

Our homes have changed quite drastically in the past year, and that's an understatement. For many of us, it's transitioned into nothing like we imagined: boundaries blurred between personal lives and work, bedrooms have become Zoom meeting rooms, and spaces have been repurposed for learning, recreation, celebrations, and more.
2020 was the year we realized our need for comfort and wellness, optimism and hope, and a life that initiates a reconnection with nature and what truly matters—all of which must begin and be nurtured in our homes. In this Creative Dialogue with Nix Alañon, principal designer of FTA Design and Phoenix Home; landscape architect Erick Yambao of Plontur; and interior designer Mark Steven Perez of Empire Designs, Harver Hill, and Gussy, we ask: how do we reclaim our homes as our sanctuary?
It's a tender, emotional, and liberating process of realizing what a home should be and what it means to us, accepting the new changes and adjusting accordingly, and welcoming the new lessons and habits that come with this new life we're living.

HOME, MIND, BODY, AND SOUL
Mark Steven Perez: It is important to note that all interior spaces, especially our homes, affect our psyche and behavior as human beings. Having a conscious mind to re-evaluate your home is a great start.
You have to ask yourself, why do I feel so tired during the day? Is it because of the air quality at home or maybe the bed mattress I'm sleeping on is not fit for my body's form, movement, and sleeping habits? Or perhaps, the chair I'm sitting on isn't comfortable and ergonomically designed for my own personal use? These things, as part of a home interior space, are what affect us, and eventually, bring happiness in our lives in the end.
Erick Yambao: Your surrounding has a significant effect on how you think and how you feel. The pandemic has made us more aware that the environment significantly impacts our physical health and emotional state of mind.
In our works, when we design with nature, it is inherently focused on the user's well-being. We want to trigger certain emotions, like freedom, contentment, security, and maybe even happiness. These emotions have a positive impact on their mental state.

THE NEW LIFESTYLE
Nix Alañon: We need to carefully consider our own lifestyles and assess the level of importance of our daily activities in redesigning our spaces. What we used to normally do outside our living spaces are now done mostly indoors in the comfort of our homes. Because of this, when we do our space planning, we must know how to prioritize and compartmentalize to have a clear flow within our homes.
EY: Working with clients, we put a lot of time into the discovery stage of our design process. We take time knowing their personality, how they live, and then planning the space around that. We create areas where the client can have their boundaries for personal activities, but at the same time, we also want to foster connection with others.
What you choose to surround your home with should be very personal. Your home should reveal your relationship with people and yourself.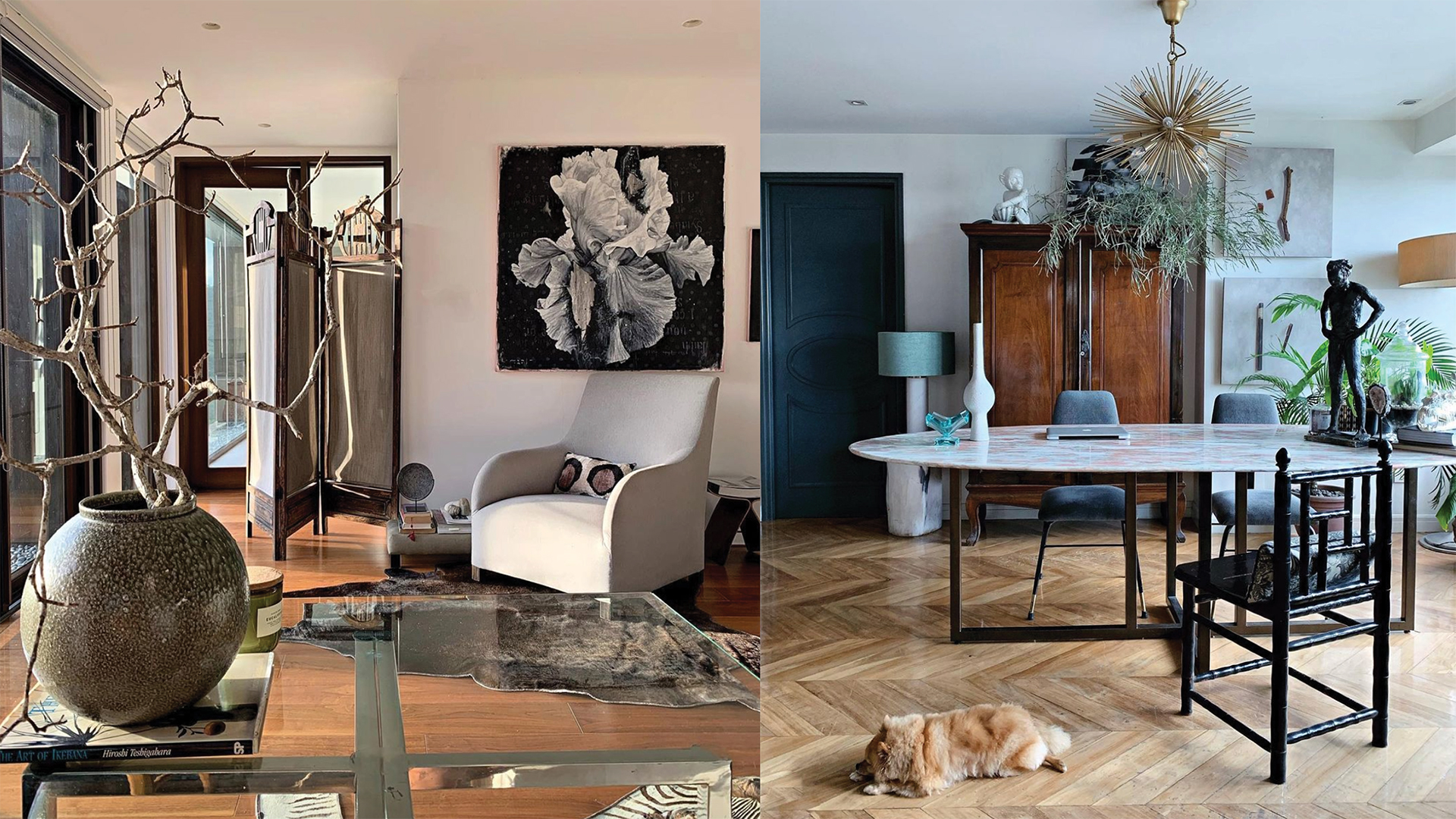 "Editing is key," says Nix Alañon. He recommends streamlining what you decide to keep in your home, prioritizing only what's essential and what positively affects your mood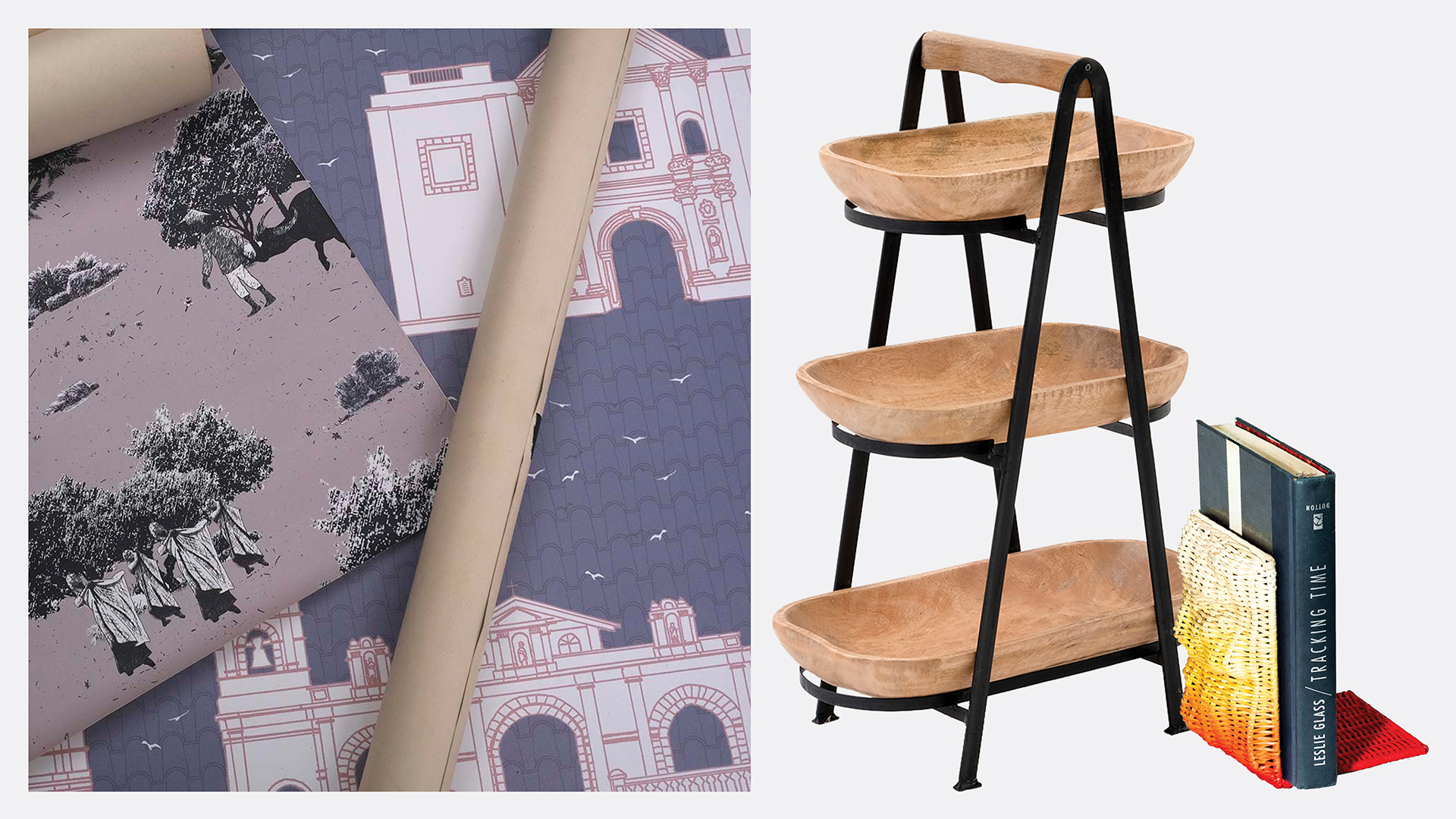 L-R: Sayawan Wallpaper by PAPERBOUND; Caddy (BNW-F2026) by BASKET AND WEAVES; Monolith Ombre Bookends & File Holder by ZACARIAS 1925
MIND YOUR SPACE
NA: People generally work best in spaces that are devoid of too much distraction. I would recommend designating an area where you can have your work-from-home setup, ideally where there is natural light coming in. Start editing your space if you still haven't and keep only the pieces that you really love and put you in a good mood.
MP: It also helps to declutter and have an organized storage system and workflow inside your home. Having everything in their proper order, with decor and greens in the right place, would greatly give your eyes visual rest and comfort, therefore lessening any stress or anxiety, and thus providing you with a more inspiring home that you deserve.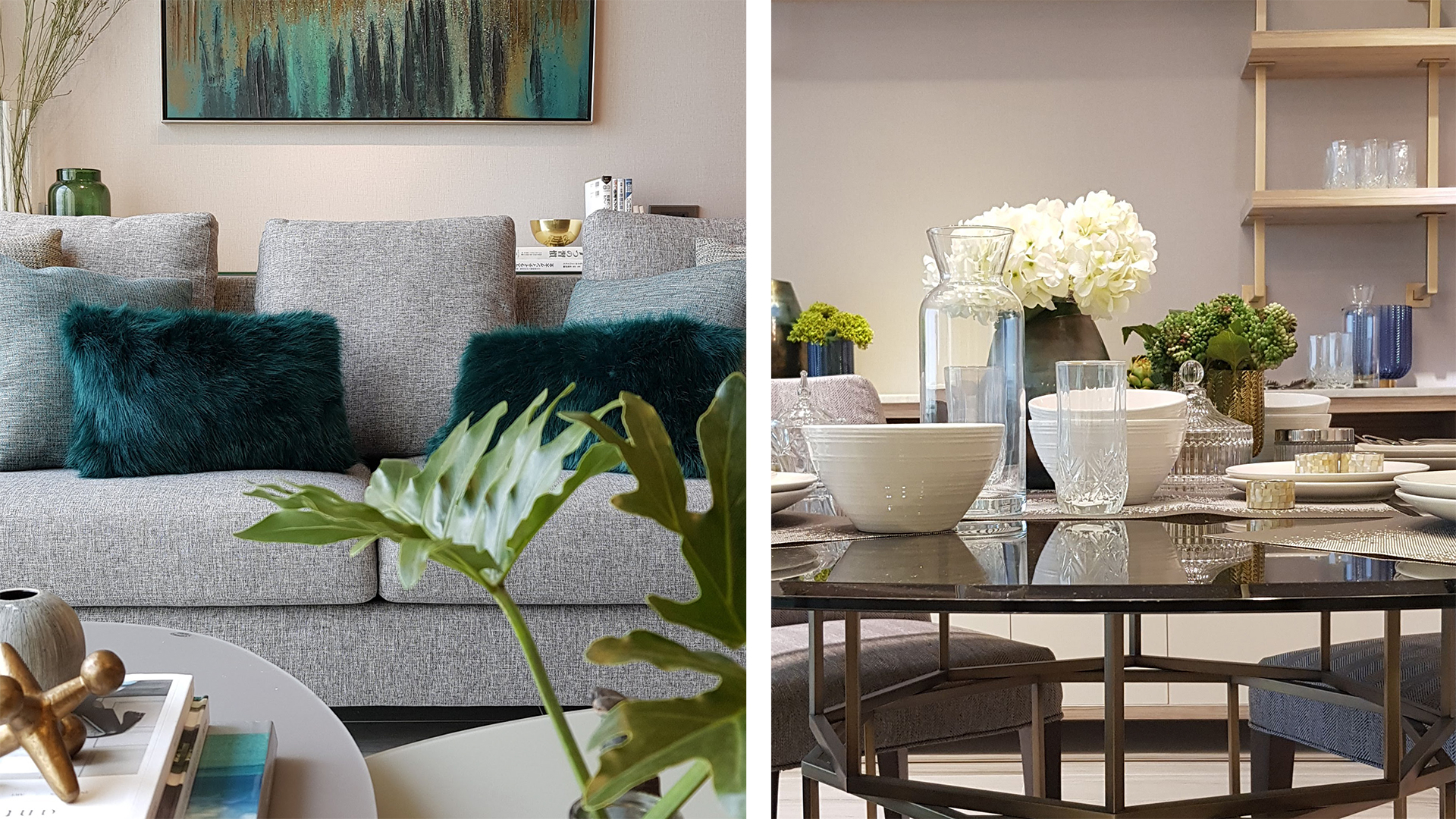 Our days have become monotonous, having been spending most of it at home. To spruce things up, Mark Steven Perez suggests quick, easy, and budget-friendly ways to transform your space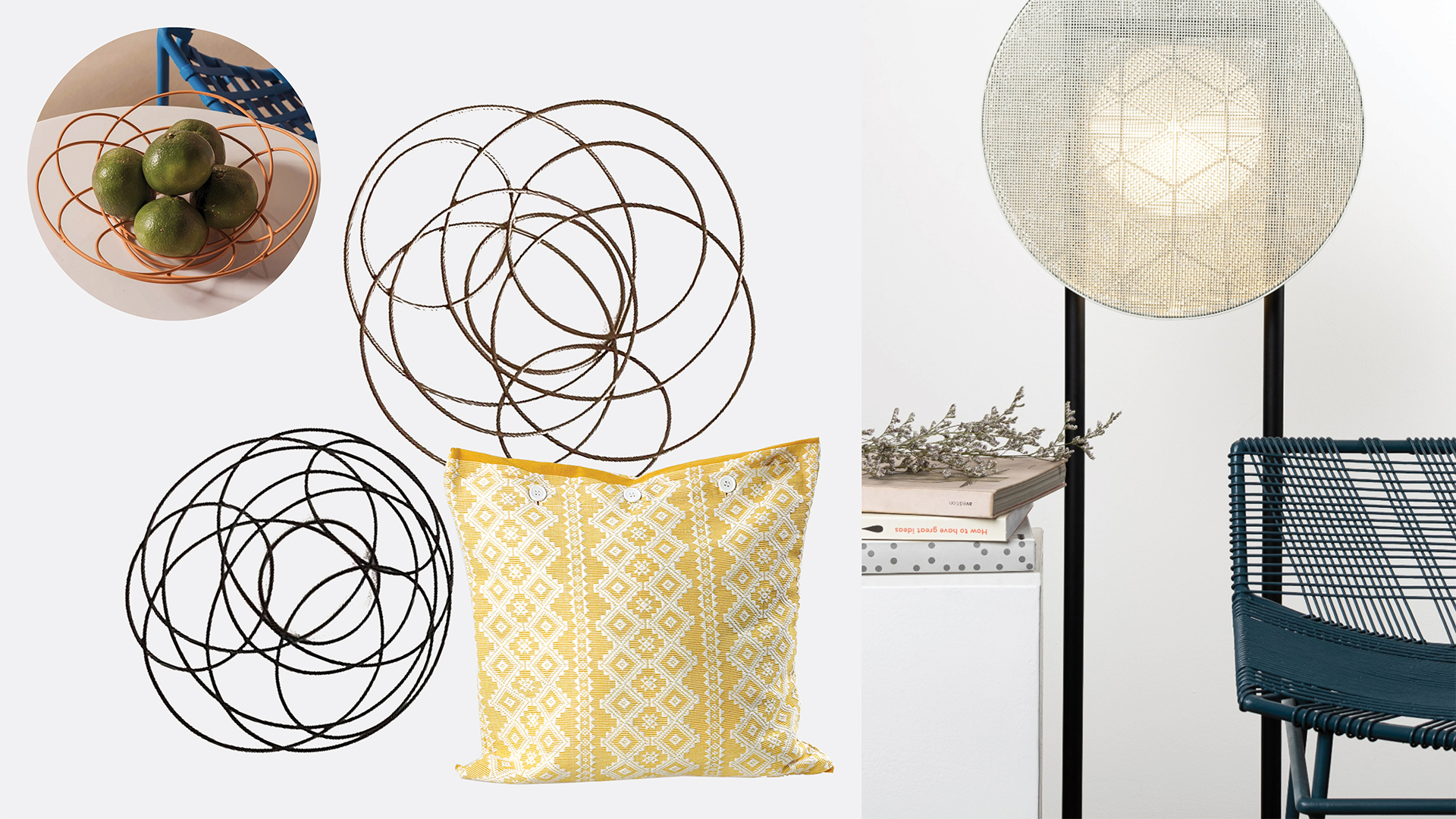 L-R: Toi/Fruit Bowl by ZARATE MANILA; Shield and Comets Textile by LA BON VIE ENTERPRISE; Hush-Hush Floor Lamp by SCHEMA
CELEBRATING "NORMAL" DAYS
MP: Changing throw pillows in your living room sofa will instantly improve the look of your space, making it look brighter and really homey. Getting a new set of table lamps or floor lamps can really set the mood in any space, but of course, nothing beats the sunlight! Also try bringing in new sets of plates, glasses, and cutlery. It's always nice to play around with mixing and matching your tableware for a more inspired meal set-up, even if it's just an ordinary day.

CONSUMING CONSCIOUSLY
EY: Nowadays, we do not just buy things because they're beautiful. We do it because we support a good cause or a company's values align with ours. I think the trend is moving towards a more conscious shopping habit. We don't just want to feel good about what we buy; we want to do good when we do.
It is best to support eco-conscious businesses and buy locally produced furniture and products, with ethically sourced materials. Don't just go for price. Go for value and the positive impact of your purchases.
NA: We must also make smarter choices when making new purchases and really think about the longevity of the item or if it's just about the latest trend. Try practicing a 'one in, one out' approach wherein you keep, store, or sell a current piece to make way and space for the new one you are bringing in.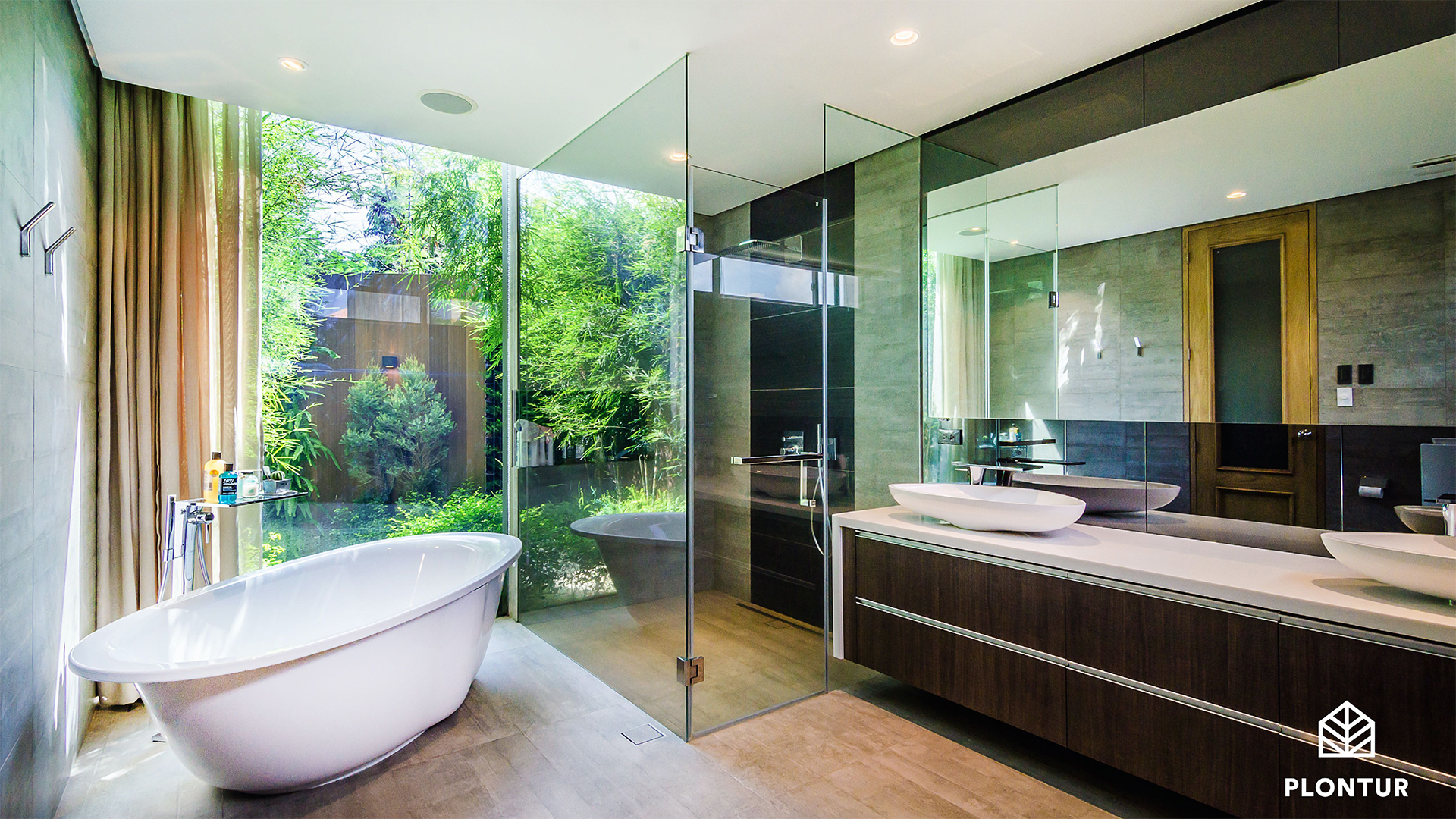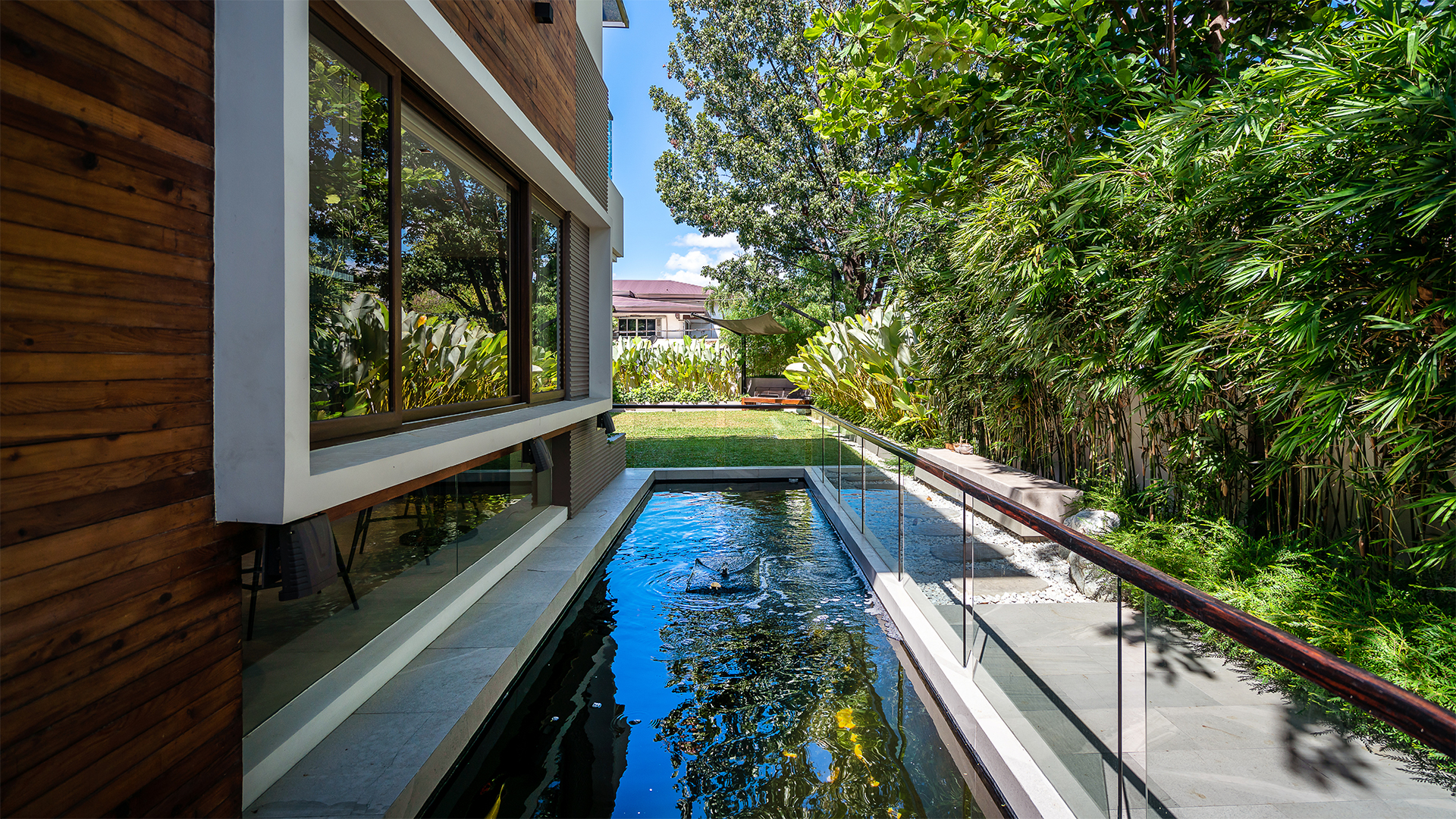 "We are, at the very core, connected with nature, and our homes should be a reflection of this relationship," notes Erick Yambao of his design principle. "Surrounding your home with nature already gives off a lot of positive energy around your environment. Adding furniture pieces, sculptural works, or architectural elements adds personality and differentiates your space from others."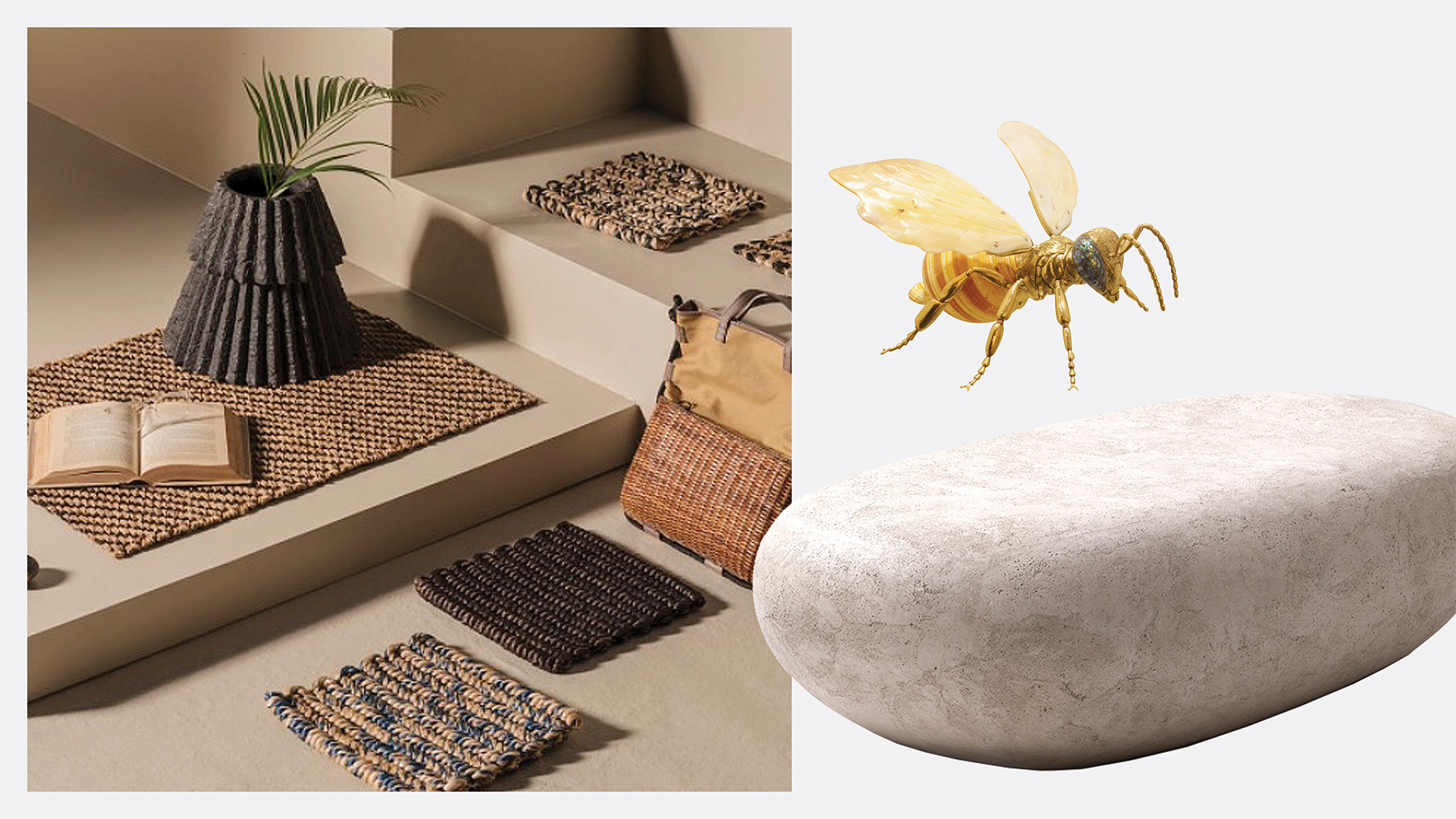 L-R: Corrugated Planter by NATURE'S LEGACY; Sweetest Buzz by ARDEN CLASSIC INC.; Mythos River Stone Bench by SOUTHEAST METRO ARTS INC
BACK TO NATURE
NA: It can be as easy as finding an interesting piece of wood and placing it on a shelf, together with some books. Or some shells or stones from a beach trip adorning your coffee table vignette. If you can grow an indoor garden or even just grow a potted plant, I would strongly recommend this as this really helps and encourages a connection with nature even while you're indoors. There are numerous ways to achieve this; just have fun, enjoy, and be creative!
MP: Even if you don't have a garden, you may still get into the hobby of taking care of plants—lots of plants! Don't ever think of it only as a fad or trend, as it is really pure therapy. Opening up your home to nature also means letting the sun in. Having the sun light up your home adds brightness—literally and figuratively—to your life.
EY: One specific example I can think of that we usually do is frame the windows and doors with landscape elements and planting to ensure that you see nature in every view from the inside. By surrounding the architecture with greens, the whole house feels more calm and welcoming.
Nature has a significant positive effect on people's mood and behavior. It reduces stress, we get this sense of vitality, we feel more happiness, and we become more mindful of the good things in life.

Photos courtesy of Nix Alañon, Mark Steven Perez, and Erick Yambao