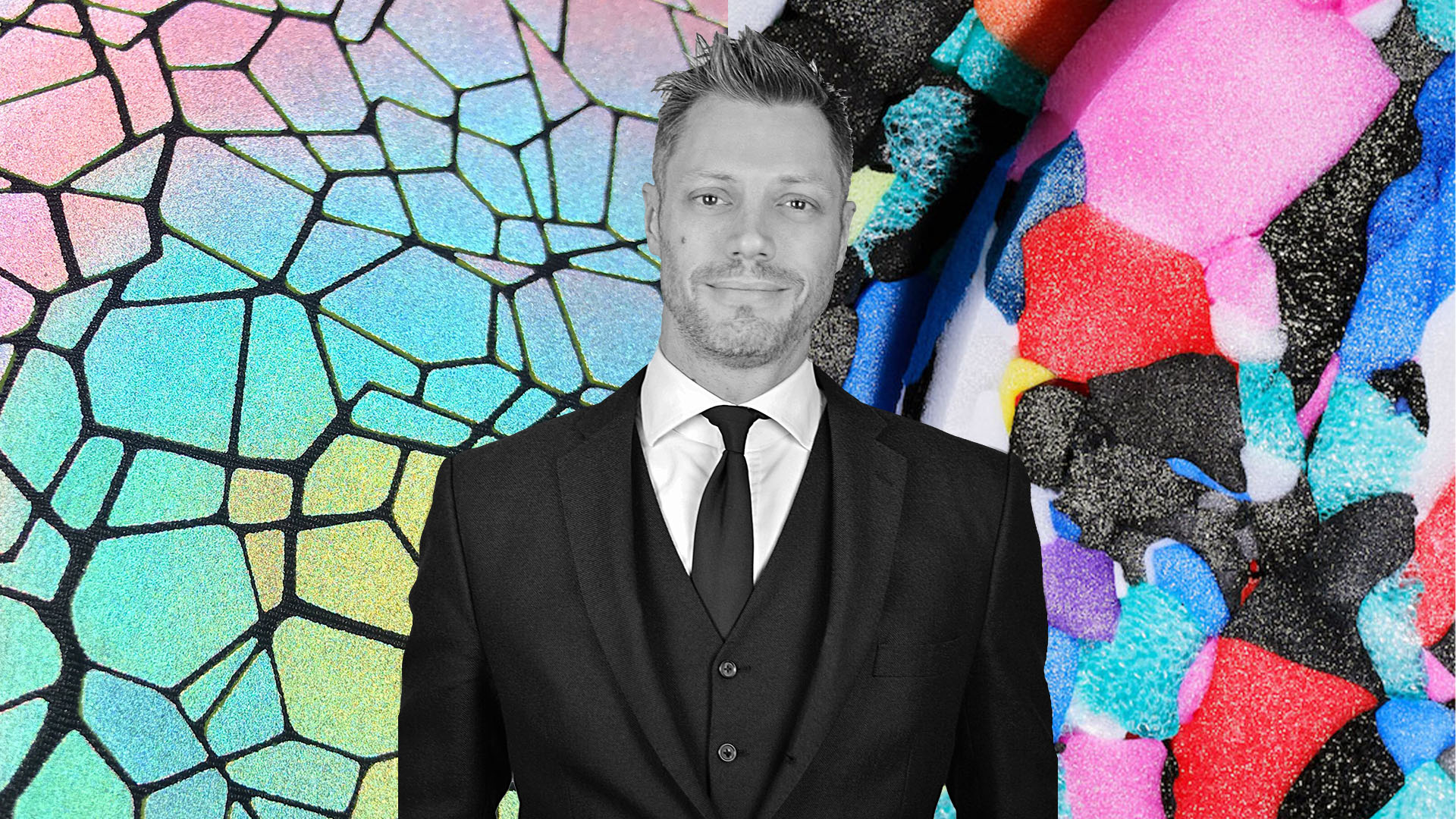 Andrew Dent and the Language of Sustainable Materials
The Chief Material Scientist at Material ConneXion shares what it takes to design for a circular economy
Have you ever picked up a recyclable water bottle, eaten out of a biodegradable food container, or worn a piece of athletic clothing and wondered where all that material came from? It was most probably created by a product or industrial designer, using high-performance materials that have also been designed, processed, and manipulated on its own.
This is the world of Dr. Andrew Dent, EVP of Material ConneXion and Chief Material Scientist of the Material Bank. The New York-based Material ConneXion, one of the main material consultancy firms in the industry, has one of the biggest material libraries and material databases in the world, with over 10,000 different material types—from fiber and filaments, to powder coatings and 3D materials—for use by students, designers, engineers, and brands.
We caught up with Dent at the Third International Design Conference staged by the Design Center of the Philippines (DCP). His relationship with DCP goes back almost 20 years, working on projects on Philippine materials and its sustainability.
Dent, who is also the co-author of the Material Innovation book series, explains the importance of Material ConneXion in our lives: "Think of your daily commute, or what happens during your day—all the materials you see and touch, we work with those types of brands and companies in order to make those materials more sustainable."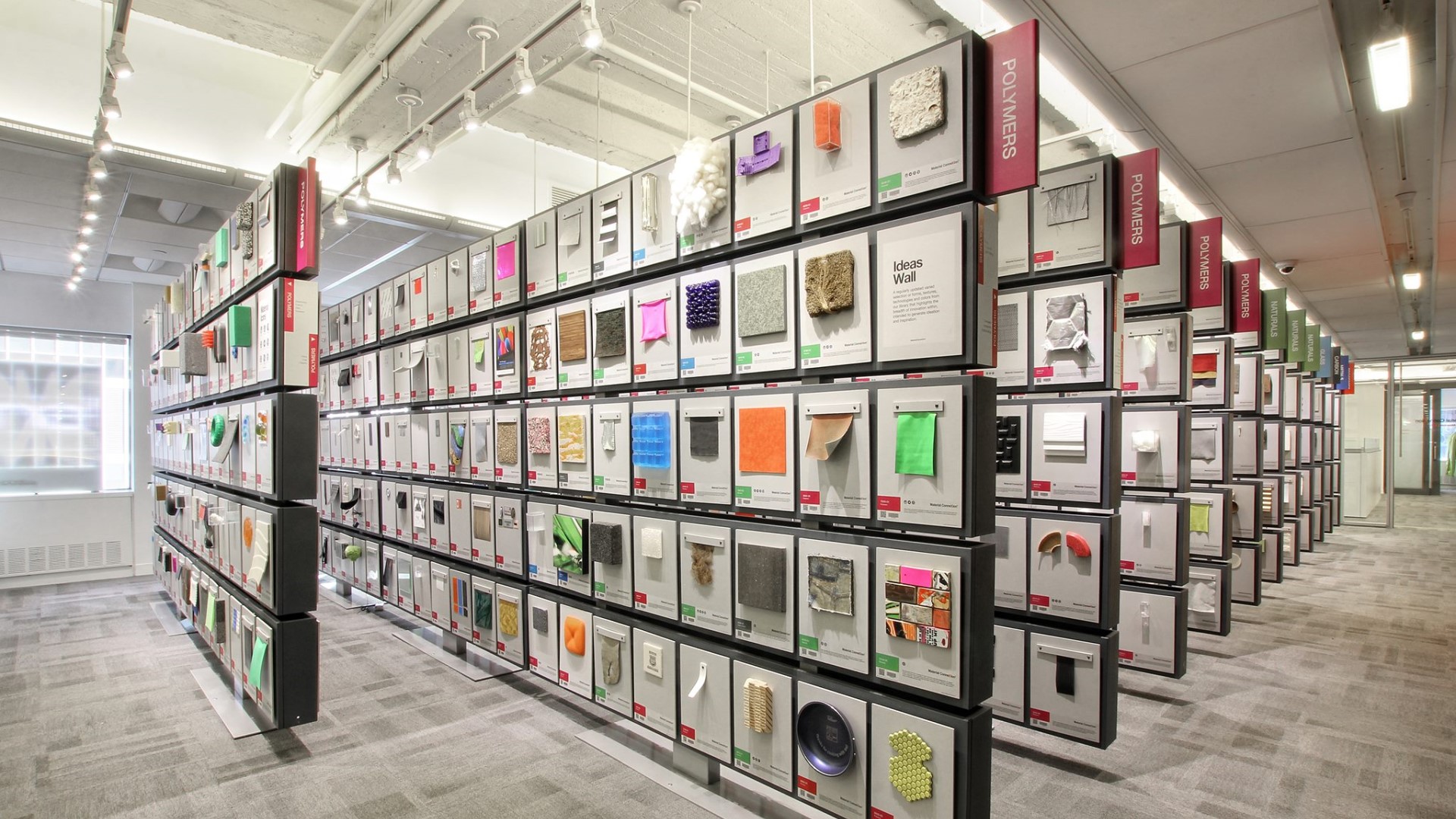 Material ConneXion, holds a library that consists of more than 10,000 materials. Fortune 500 companies, as well as tiny start-up brands use this library for the development of their products. Material Connexion has offices in Bangkok, Cologne, and Tokyo.
Choosing a material with the environment in mind
For Dent, his vision isn't merely about creating materials for daily use. It is also about getting to know the source of each material, and developing it to minimize its impact on the environment.
Dent enthuses that as a designer, your choice of material becomes a responsibility for every step down the line; from its sourcing, to manipulation and production, and eventually, how it ends up after it is used.
"For me, it's all about how we can produce more sustainable products using those materials," Dent says. "Where do we get these materials from? Are they locally sourced? Are they sustainable? How do they impact their environment? What do we do with them at the end of the line? Rather than just create a material for a product, we think of where it's started from, how it's produced, we consider the best material for every application."
"We also need to think about sustainability, because it's such an important part of design. What we've been doing these past 20 years is to assess the materials, based on these properties, and it's to see where we can use them more effectively," he says. "The choice of material now is so important, because we think about the environment. We think about plastics in the ocean, and we think about the resources we are running out of."

Dent says that mindful materials are recommended. Here, the MC 1028001 is a 100-percent bio-based and biodegradable material made from elephant grass fibers and starch, and can utilized in various materials: biopolymers, bio-concrete, paper, or cardboard. (Photo from @materialconnexion on Instagram)
Plastic isn't fantastic, if it ends up in the ocean
And regarding ocean waste, Dent recently collaborated with DCP last December on a talk on the state of material sustainability in protecting our marine environment from plastic pollution. It was moderated by Carlo Delantar, head of Circular Economy at Gobi Partners.
In the talk, Dent explains that most of the ocean's plastic waste is land-based: trash is thrown onto the street, landfills are not controlled, or seaside communities' waste are eventually washed into the ocean. He also reveals the shocking truth about toothbrushes: That one disposable plastic toothbrush that lands on the ocean floor will last for 500 years!
In spite of the solutions for mitigating plastic waste such as improving wastewater and stormwater management, Dent maintains that the most effective solutions are to adopt new materials for packaging and products, practice radical plastic-use reduction, and recycling.
He again refers to taking responsibility of the environment right from the very start: through material development. "Any material out there in the world can go through a biological or technical cycle. Everything needs to go back to the economy in some way. Nothing should end up in the landfill…It comes to us as designers thinking about the circular economy. We need to worry where it will get to that point where you'll think of recycling, reuse, and biodegradation."
Aside from using packaging and products that are sustainable and not made of plastic (Dent cites the DCP's Pinyapel as one fine example), there are other materials that can help minimize the pollution. These plastics have biodegradable additives like TimePlast, a water-soluble plastic that can be used for bottles, EcoPure, a packaging made out of organic material, and degradable resins like PHA/PHB, a biopolymer that breaks down over time.
The solutions are numerous, but Dent assures that it is all up to us and our mindfulness. "There is not going to be a single solution, but a combined effort. Make your choices accordingly. Where is it likely to end up? What is the end life of my product?"
Visit Material ConneXion at materialconnexion.com. DCP International Design Conference interview by Rachelle Medina. Main image photos from the Material ConneXion Facebook page.