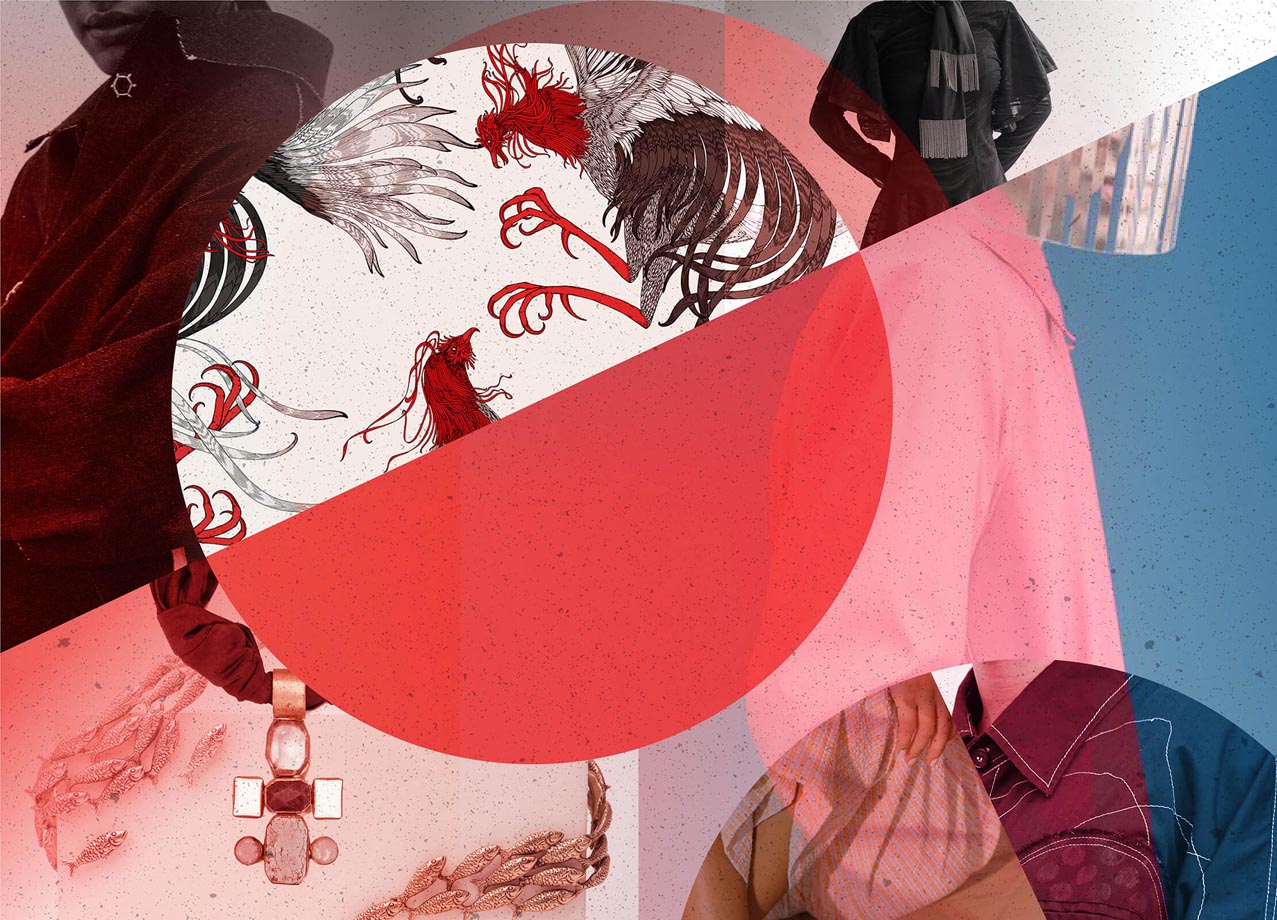 Big in Japan
Fashion consultants Tetta Ortiz-Matera and Jason Lee Coates share their plans for bringing Philippine fashion to Japanese shores and inspiring a whole industry to make it happen

by Vicky Montenegro

The whole thing may have started when Tetta Ortiz-Matera, former model and fashion consultant, moved to Tokyo in 2013.
A couple of years after moving to Japan, Matera began working with the Japan Fashion Week Organization, first as a lifestyle columnist covering Fashion Week Tokyo and then as project manager for the Asian Fashion Meets Tokyo-Philippines in the Fall of 2015. Matera has been managing the project since (they've had to hit pause since the pandemic), but in all the years that she spearheaded the show, she was aching to do more.
"We managed to show Filipino young designers in Tokyo Fashion Week, but there was no follow-through in terms of sales and introduction to buyers," she says. "I kept meeting with the designers in the Philippines just to discuss, 'Okay, how can we move forward? How can we go beyond the fashion show?' I was saying, 'You guys are the young designers here in the Philippines; you're the future of fashion. Let's do something that actually matters.' And so, through all of these meetings, we came up with the PHx Fashion Conference."
Matera invited Jason Lee Coates and Hirohito Suzuki of H3O Fashion Bureau to be part of the panel. "They're very famous in the fashion industry," Matera explains. "They're very well regarded. I got in touch with them and introduced the idea of coming to the Philippines and speaking at the PHx Fashion Conference." Matera, who runs LIT Fashion Consultancy, served as project adviser of the conference, which was organized by the PHx Group.
"We did a portfolio review and gave some tips to these designers," fashion director Coates recalls. "And I remember turning to Tetta and saying, 'It would be a shame to end here, to just pack our bags and leave at this point.' And we kind of talked about how we would love to take things to another step and actually work more closely with local designers, young designers in particular, to help navigate the road to sales in Japan and be represented in retail stores in Japan."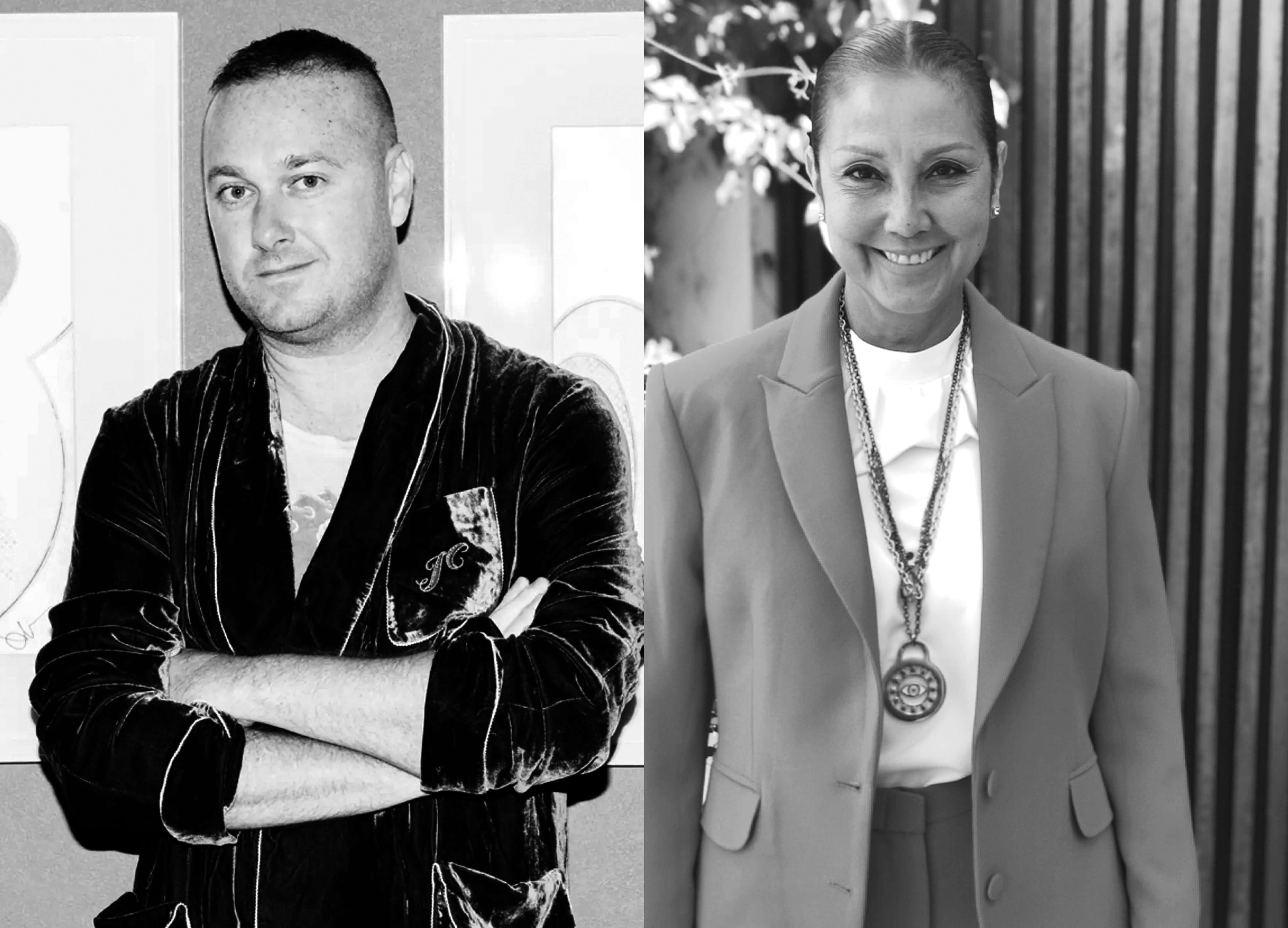 Jason Lee Coates is Fashion Director of H3O Fashion Bureau, which operates multi-brand showrooms in Tokyo, Paris, and Oceania. Tetta Ortiz-Matera is a fashion consultant and runs LIT Fashion Consultancy
CITEM Executive Director Pauline Suaco-Juan, who was also a speaker at the conference, joined the conversation and the rest, as they say, is history. Or, in this case, history in the making. In July, eight local fashion brands—Bagasao, Feanne, HA.MÜ, J Makitalo, Jill Lao, Kelvin Morales, Lorico, and Neil Felipp—will be part of a three-day showroom presentation (July 7-9, 2021) in central Tokyo's fashion district via PHx Tokyo, CITEM's showroom incubation program.
In this Creative Dialogue with TouchPoint, Coates and Matera talk about their mentorship plans, the eight local designers they've chosen to represent, and what it's going to take to penetrate Japan's "inscrutable but incredible" fashion market.
TouchPoint: Jason, what was your initial reaction when you met with the designers and saw their portfolios?
Jason Coates (JC): We're used to dealing with other Asian designers. Thailand is very pretty and girly—overly printed and floral and fun and crazy. Hong Kong is a little bit more work wear, and Korea is kind of edgy. There wasn't that with the Philippines because what I realized was everybody was just working with their own clients. So they very much had their own look. So that was what was interesting to me. What I also thought was interesting was that the Philippines has a great history of handicrafts and I didn't feel like there was an awareness of it, that there was a utilization of it. Because, obviously, it might not be seen as cool, but in actual fact, foreign markets are very interested in that kind of thing. So, you know, it's always been something that, throughout this process, we've been talking about—how to integrate local crafts into your collection without making it look farm-y or folksy... But yeah, I haven't been to a market before where made-to-order is the main focus. A little bit shocking for me, in a way, but also charming. But I realized that if the market wants to move into ready-to-wear, there is a lot to learn, especially in scaling up production.
What does the PHx Tokyo program want to achieve?
Tetta Ortiz-Matera (TM): Every month, starting November of last year until June of this year, we have group and one-on-one sessions with the designers, and every month, we tackle a different topic. Some of the brands that we are currently working with, they already have a strong brand presence in the Philippines. They know their design aesthetic, their market. But we need to pivot and make them understand that what they know in the Philippines does not necessarily apply to the Japanese market. So the mentoring program addresses that.
JC: We have big goals and micro goals—goals for every month that need to be met. It could be anything from creating a range plan to making sure that the branding is right. It's not a competition, I keep on saying. What we're trying to do is teach people how to make things on time, how to get to the end in the correct way… There are certain tricks and obstacles that you need to face along the way. We found during the process, for example, that fabrication is a really big topic. So in terms of aims, well, one of our aims is to make sure that everybody gets the fabrics that they want. We just literally came from the fabric suppliers here. So we're trying to help in many ways to ensure that we get to the big goal, which is to have a showroom presentation here in Tokyo, and to display the collections to prominent department store buyers and multi-store buyers.
How would you describe the market in Japan?
JC: Well, impenetrable, inscrutable, and quite incredible. It's a fantastic market to launch. Especially for a young brand, it is probably one of the best markets in the world to launch. Japanese buyers are always fascinated to look at new brands. So hopefully we can have that knowledge with respect to quality, with respect to cut and fit, with respect to fabrications and pricing.
H3O Fashion Bureau's Jason Lee Coates and Hirohito Suzuki provide high-level support and strategic advice for their highly curated selection of international brands and clients
What were your key considerations in curating the brands that would join the PHx Tokyo showroom and program?
JC: I'm not necessarily the commercial part of my showroom—that's Hiro [Suzuki, Marketing and Business Director of H3O Fashion Bureau]. So Hiro will always be looking at sales. For me, I'm looking for more than that. I'm looking for sales, yes, but I'm also looking for a brand. I'm looking for something that can create an image. And something that is unique. I want something where there's an interesting balance of commercial and innovation.
TM: All the designers that we selected already had the business in place. So they were registered; they had a brand; they had clients. They were legit, in that sense.
JC: We definitely did look at brands that had potential and had the setup already there and working. We don't want to get to the situation wherein we have orders, and they're not able to fulfill those orders. They needed to have a relative understanding of that.
How have the mentorship sessions been coming along?
JC: I've been very charmed by the whole thing, because it's become a very, very personal thing. We're supposed to talk for 30 minutes and it often gets to 45 minutes or an hour. And you know, I'm constantly in touch with them or they're constantly in touch with me. So it's been a really personal journey. What I've found is that there's been a real willingness to listen and learn. And that's great because I have a lot of information that I can share. My approach is to treat each brand differently. So having this intimacy has kind of allowed us to really—hopefully—fine-tune their aesthetic, their brand, their message, and then also maybe help them to move into directions that they never thought they could go to.
TM: The designers we are working with are very receptive. They acknowledge that what they already know is not the end-all and be-all of fashion. And there's also the mutual respect between us and designers.
What goes on in a mentorship session?
JC: We take everybody on a journey. We start from the idea—it's a chrysalis—and we create a mood board. And the way I look at a mood board is not just through one central idea. It could be many, many different influences from many different strands of society, or design, or your own personal history. And then we brought it together; we added color; we added texture—and this is before we have any idea of what the actual collection will look like, or how the pieces will look like. We then moved on to creating a range and how to get the right amount of pieces. Then we worked on how to combine fabrics in order to get that initial idea to show through in the range. Lately, we've also been talking about branding; we've been talking about pricing. We're currently in the sampling stage, which is really exciting when we can actually see things go from 2D to 3D. And, ultimately, it will end with the showroom experience, which is an incredible way of displaying that final idea. So hopefully, we can create a full circle experience before they get on to the next season. We're trying to show that fashion cycle. It's not just one dress; it's not just one season. It's the creation of a brand. It's the creation of an identity. It's the creation of, I would say, foundations of a long-lasting brand and fashion experience.
What can we expect in July?
JC: We will be doing a physical showroom where we will invite buyers, some press, and maybe some influencers to come and see everything. It will be invite-only at this point because of COVID restrictions, but we'll be doing it over three days. What we want to do is make a general awareness of the PHx Tokyo experience, as well as introducing the individual brands, which is very important. We do that with the hope that they will consider buying the collections and be interested to perhaps buy next season as well. So it's kind of a kick-start into the world of fashion.
TM: After the showroom is when Jason and Hiro will coordinate with all the designers who got orders—for them to produce and deliver to Japan for sale in the stores. The whole process will take about a year because this is for the 2022 Spring Summer collection.
JC: Ultimately, though, one of my hopes is to create more long-lasting experiences with a selection of the designers. So maybe we can show them again to the clients. That would be key for me.

At the PHx Fashion Conference in 2019 (from left): Tetta Ortiz-Matera, Seph Bagasao, Esme Palaganas, Nelly Dillera, Hirohito Suzuki, Jason Lee Coates, Amina Aranaz-Alunan, and Trickie Lopa
And maybe add more brands?
TM: We're hoping for this first project to be successful, for CITEM to see the potential to do this yearly, and for us to be able to work with other brands. Eight, we feel, is a good number because, as Jason mentioned earlier, between the mentoring sessions and the messages and the phone calls, it can get….
JC: …incredibly demanding. It's something that I can do and I'm more than happy to do. But it is very demanding. And I think that one of the things that we hope to get out of this is long-lasting relationships with the designers—a sense of pride in the designers' journeys, as well as the potential to create PHx Tokyo into a thing of its own, and to have it pop up, you know, every year, and to be able to extend our hand to a new set of designers each year. That, for me, would be a gratifying experience. I think it's an incredible initiative. You know, I wish the Japan market had such incredible support. There is no mentoring system for young Japanese designers, for example, and I just think that it's a remarkable process.
Can this program be easily replicated in another market, another country?
JC: You can take a replica of my DNA, but have a skinnier one. (laughs) I think it is something that, at this point, is very specifically for Japan. I think that it'll be a great test of the formula. And it'll take a few years in my belief to really get the momentum moving. But it could possibly be replicated into other markets. I think that it's important to think of major fashion markets. As far as consumers, who is consuming this kind of fashion? Who is consuming Asian fashion? It's Asian stores. So I think it's very, very wise to begin the process here.
TM: I think one of the key factors is having the right people involved—people who really walk the talk. So where Japan is concerned, I think we've got the perfect team to make things really happen.
JC: What we are creating is a platform for the Philippines to be displayed in a new way that it's never been displayed in Japan before. So actually, these designers become representative of the talent of your country, and people will start to look at your country in a different way. This is a very smart way of marketing and it's something that can't be underestimated. When we first started working with brands from Thailand, and we talked to Japan about that, they were like, "Oh my gosh, what a treat, we've never had fashion coming from Thailand!" And within two years, they were flying to Thailand, doing fashion specials, and meeting with all of the different designers. It was almost this kind of fantastic new tourism kind of trail that we have. It has been a very positive and uplifting experience. And I think in these times where there's not always a lot of positivity in the news, this is giving us all a sense of hope.
TM: I also would like this program to inspire other Filipino designers—young, younger, young-ish, old-ish, older! I know some designers have gotten to the point where it's like, "What's the point? I'm already making money in the Philippines. I already have my clientele here." They've become complacent and that's not what you want for the young fashion industry and the young designers. So hopefully, with this platform, with this program, we can actually show them that there's this chance for us to actually go outside of the Philippines and sell our products.
Do we have what it takes to make it in Japan?
JC: It doesn't happen overnight, but, yes, totally! Every single designer that we're working with, I can slot them into certain stores. I can see their pieces on display in key stores in Japan. I cannot predict but you can believe me that every single designer I'm talking to, I'm making sure that they understand that Japanese buyers will look at each piece inside and out. They will be honing in on the details of a garment, not necessarily the full garment. Sometimes, it will be a detail. I say the buyers are like magpies—they just kind of see something flashy or shiny and that's what they look at. Japanese buyers are a little bit different to that, because they'll just see some kind of detail. And they will kind of hone in on that. And the designers will either love that or it will turn them off. So we just have to help steer these guys into the right direction.

PHx Conference photos courtesy of PHx Group
Banner image by Kit Singson. Images from Bagasao, Feanne, HA.MÜ, J Makitalo, Jill Lao, Kelvin Morales, Lorico, and Neil Felipp