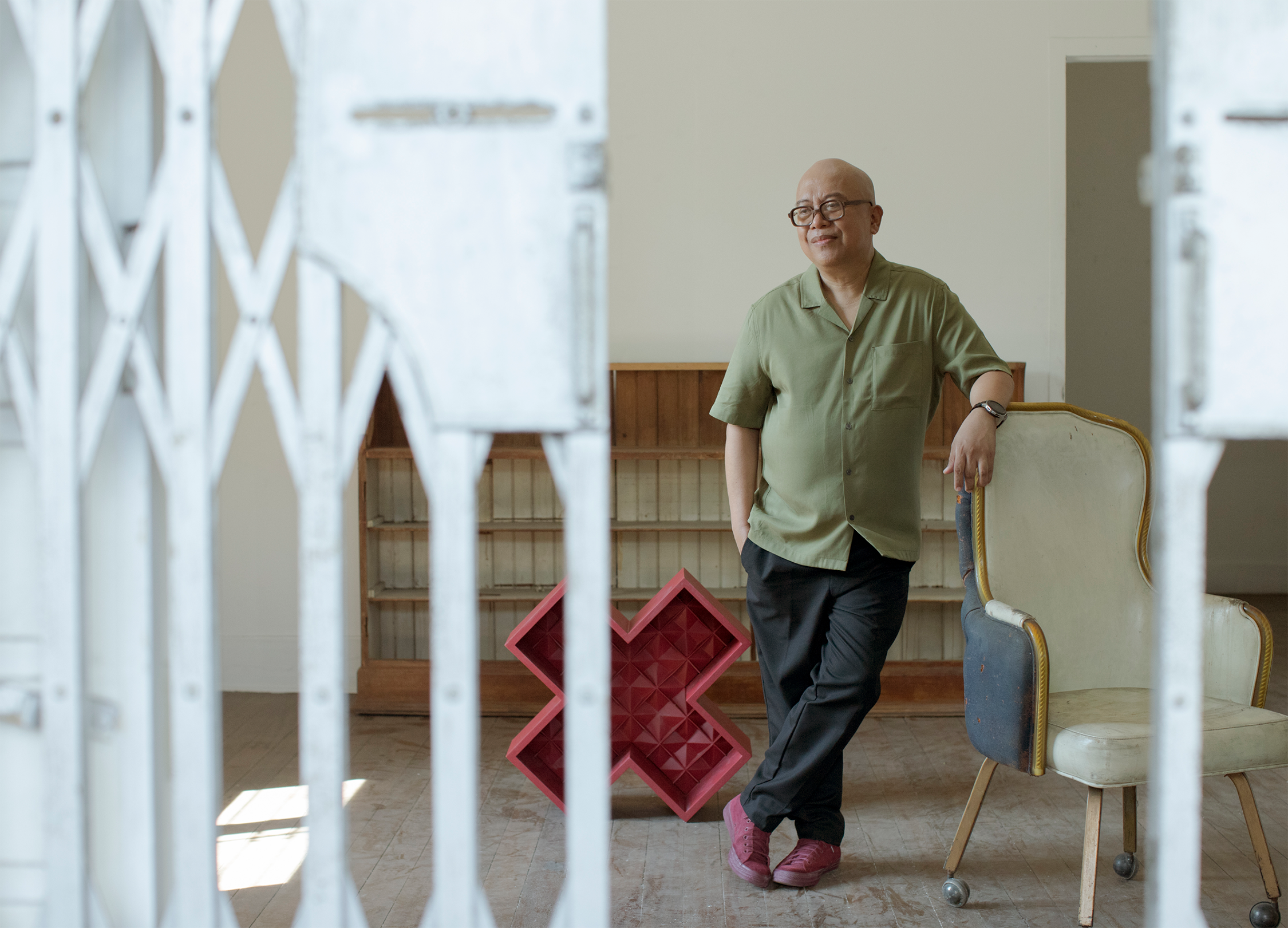 The Relevance of Design Trends in a Post-COVID World
In this dialogue with Josef Crisanto, the design mentor explains how trends and forecasting can still play a role in a society disheartened by health, climate, and economic crises


by Vicky Montenegro

When people are still grappling with their "new normal," would they even have room for changes, or for more "new"? Have trends become irrelevant in a world still coping with a pandemic, among other crises?
Josef Crisanto was one of those tasked to help answer these very questions. In September, he was part of a 30-person group of creative leaders and innovators that was invited by Design Center Philippines to participate in a training-workshop organized by WGSN, a trend forecasting company. A key focus of the workshop, called Better Normal by Design, was tackling issues and challenges brought on by the global pandemic—and how brands can navigate their businesses in the aftermath. And the participants, handpicked from different regions, were expected to share their learnings with their corresponding design communities.
Crisanto was Creative Director of the recent DTI Virtual National Trade Fair, where he led the in-house design team and a group of outsourced designers in developing packaging, fashion and accessories, and home goods for the domestic market. In his role as creative consultant and mentor, Crisanto knows the importance of design trends and movements, but he's not impervious to the fact that the design community now finds itself at a tricky—maybe even industry-defining—crossroads. There's a desire to move forward, but a need to step back and be cognizant of the present. There's an inclination to create and innovate, but a need to scale back non-essential consumption.
And yet, he argues, current crises should not stop creatives and innovators from pushing ahead. In this Creative Dialogue with TouchPoint, Crisanto explains why trends forecasting is not the frivolous evil the pandemic has made it out to be.

TouchPoint: You attended a workshop with trends forecaster WGSN. What was it all about and how was the experience?
Josef Crisanto: In September last year, the Design Center of the Philippines hosted a thought leadership webinar and design directions training-workshop to tackle the challenging post-COVID situation for Philippine MSMEs (micro, small, and medium enterprises)—and also to assist them in navigating through the challenges to recover and venture into domestic and international market opportunities in a post-pandemic society.

With help from WGSN, Design Center's objective was to leverage on the behavioral and mindset shifts of global design innovators to ensure that these are applied locally by the Philippine business community—in a post-COVID-19 world—through an understanding of consumer insights and design reports in the sectors of food and beverage, fashion, health and wellness, and lifestyle and interiors.

The workshop WGSN conducted centered on the methodology they use in trends forecasting and how this can be translated in the Philippine context. I was assigned to work with a group of creatives on one of the three personas WGSN has established as representative of the consumer profiles that will be coming up in 2022. The personas are Stabilizers, Settlers, and New Optimists.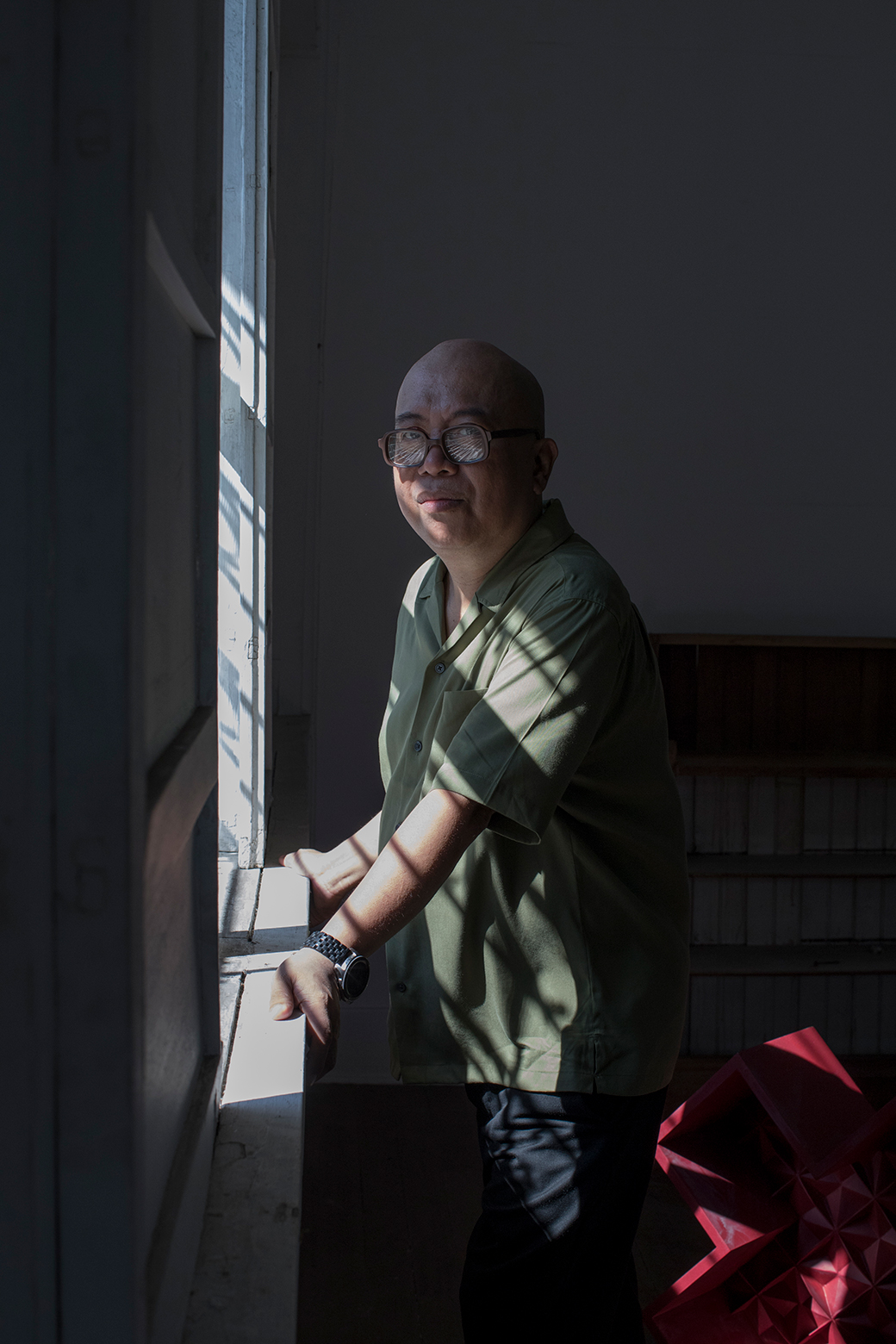 TP: What are the characteristics of these three personas?
JC: The Stabilizers—mainly Millennial and Gen X—prioritize stability across all aspects of their lives, in reaction to desynchronization and feelings of chronic uncertainty. They are starting to opt out of the cult of productivity and opt into a mindset of radical acceptance. Stabilizers are time-pressed, overwhelmed, optimization-weary, and burnt out. They are also acceptance advocates, self-improvers, and Zen-seekers.

Desperate to redefine the global "hustle" work cycle, the Settlers—or "hustlers"— are looking to plant roots in their community without sacrificing their careers. And they are driving a new era of localism in the process. Keywords for this set are balanced; supportive; conscious; career-driven; and community-invested. They are localists, environmentalists, and urban expats. They are typically Millennials and Gen-Xers, too.

By far the most varied cohort, the New Optimists range from Gen Z to Boomers, but despite the broad demographic, they have many unifiers—mainly having a vivacious appetite to embrace joy.
They are hyper-connected, adventurous, joyous, self-assured, and highly social. They are activists, have a pack mentality, and are always on the go. And despite the uncertainty of the world, the New Optimists are embracing "celebrationism"—a system that extols and exalts celebration as a core focus of society. This can be seen across work and social life, and it's driving business. The rise of experiential dining, pop-up museums, festival culture, and an increase in spend and attendance at amusement parks are all connected to New Optimists celebrating an achievement, big or small.

TP: And you have been assigned to which one?
JC: I am presently working on the offshoot project based on the workshop, as one among three Creative Directors assigned to the three consumer personas. I am fleshing out The Stabilizer persona and I am assigned to build a narrative, creative brief, storyboard, and mood board around it. I am also tasked to showcase a full collection that covers sectors of fashion, lifestyle and interiors, and food and beverage, plus a cohesive look book to be launched at the CITEM Create PH event that's tentatively scheduled for June 2021.

TP: What was your biggest takeaway from the workshop?
JC: The biggest takeaway is that trends are results of macro factors such as fear and anxiety brought about by global events like the pandemic, climate concerns, and economic decline. These are drivers that define consumer attitudes and influence them to behave or make decisions in certain ways that in turn impact their purchasing values and desires.
The other takeaway is that it is tricky to apply WGSN's method to the local context because unlike the homogenous culture in western societies, where their methodology is mostly implemented, the local scenario is still too socio-economically fragmented. What may be considered a relevant driver to a certain class of people is not even a priority to another. Profiling becomes highly specialized across the social strata.

TP: How important is trends forecasting in the design industry?
JC: Trends forecasting is essential to businesses so they can align their products to resonate with consumers' wants and needs. For consumers, trends forecasting helps them navigate through the vast whirlpool of product choices while staying on track with their purposeful spending.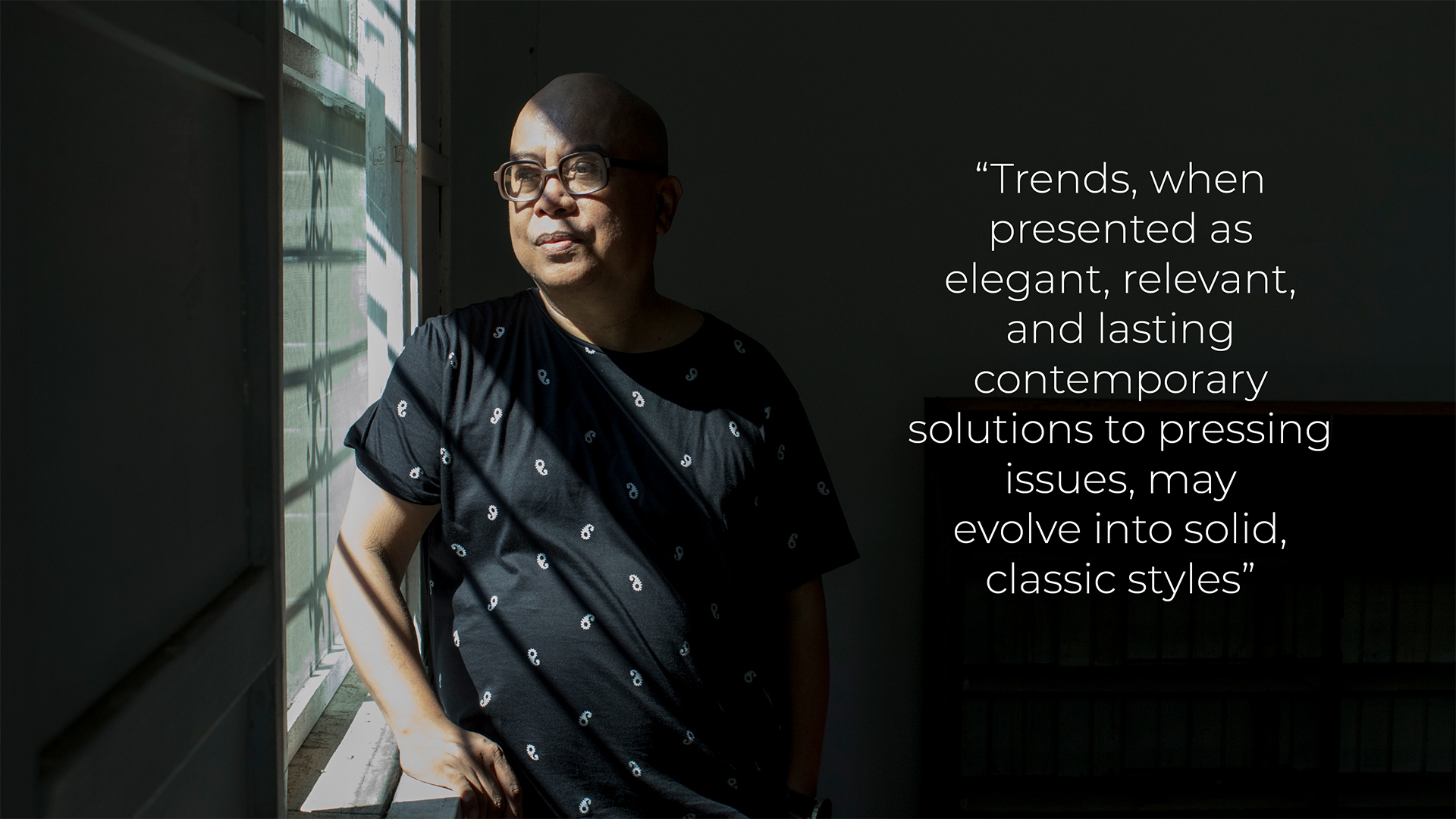 TP: But at a time when people are trying to embrace a less-is-more mindset and be more eco-conscious with their choices, plus the fact that we are going through a pandemic, what roles do trends and trends forecasting play?
JC: One of the major global drivers we discussed at the WGSN workshop is the fear brought about by the current climate crisis. The ensuing eco-anxiety is the motor that pushes consumers to be more conscious and conscientious about their purchase. Products are now designed around values and practices that encourage sustainability, transparency, equality, and social engagement. Products that are engineered to last longer in order to have less impact in the environment become more attractive to the consumers.
TP: The word "trendy" has earned quite a negative connotation. Do trends go against the idea of producing "seasonless" designs?
JC: I think the term trend should not be demonized. It should be differentiated from fad, which is more ephemeral and transient and is often an offshoot of a whim. Trends have more substantial origins and can perhaps, over time, even become "seasonless" designs.
According to WGSN, there are three kinds of trends. Macro trends are high-level events or development in areas such as politics, socio-economics, technology, or culture that drive change and affect how consumers think, feel, and behave. An example would be the ongoing COVID-19 pandemic. Consumer trends are either an acceptance of—or a reaction to—macro trends of the moment. It can be an underlying priority, need, desire, value, motivation, or point of view. Right now, that would be the need for public health safety measures and practices due to the pandemic.
The third, creative trends are commercial, strategic, or creative responses to macro trends and/or consumer trends. An ensuing sample of this would be the designs for protective clothing that address consumers' pandemic-related concerns.
TP: How can you incorporate trends into a collection (as a brand) or home interiors (as a consumer) without falling into the trap of being a "fad"—as you put it—or being wasteful.
JC: Trends, when presented as elegant, relevant, and lasting contemporary solutions to pressing issues, may evolve—over time—into solid, classic styles.
TP: What are some of the 2021 trends that you feel will resonate with the local market—for consumers and the brands and designers?
JC: As a radical reaction to the pervasive global fear, consumers will seek designs that lift moods and stimulate positivity, delight, and enthusiasm. Products will be created for the purpose of bringing a smile. Oversized proportion, curved and rounded forms, and bold colors will add a touch of humor.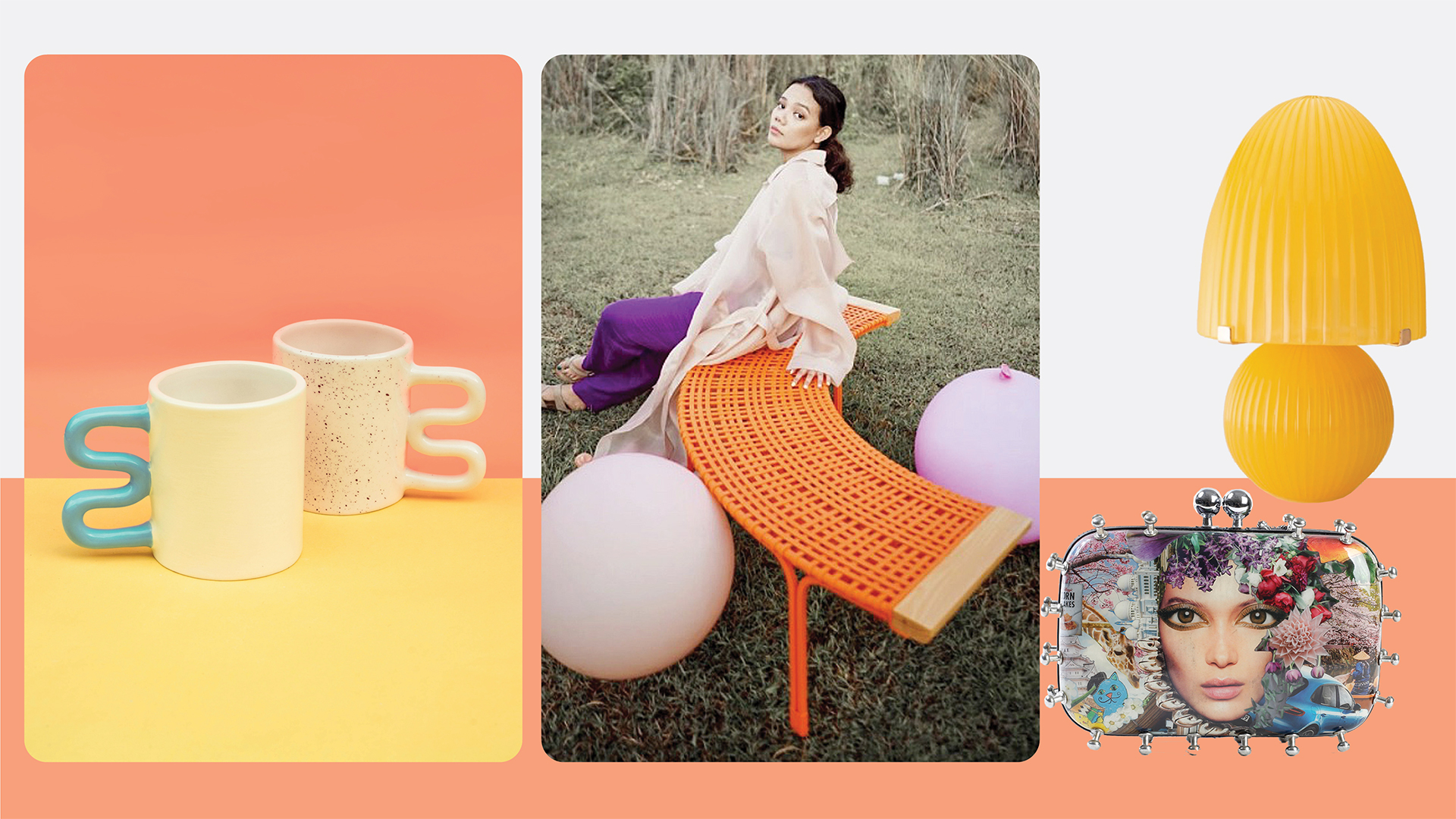 L-R: The Squiggle Mug by BONDI STUDIOS; Cheque Curved Bench by ZARATE MANILA; Hyperbole by ADANTE LEYESA; Miggy Table Lamp (MARMORCAST®) by NATURE'S LEGACY
A clean minimalism will emerge. Consumers will opt for better quality products with durable materials, streamlined profiles, and clear function. These products have pared-down designs, clean planes, limited color and material, and simple utility.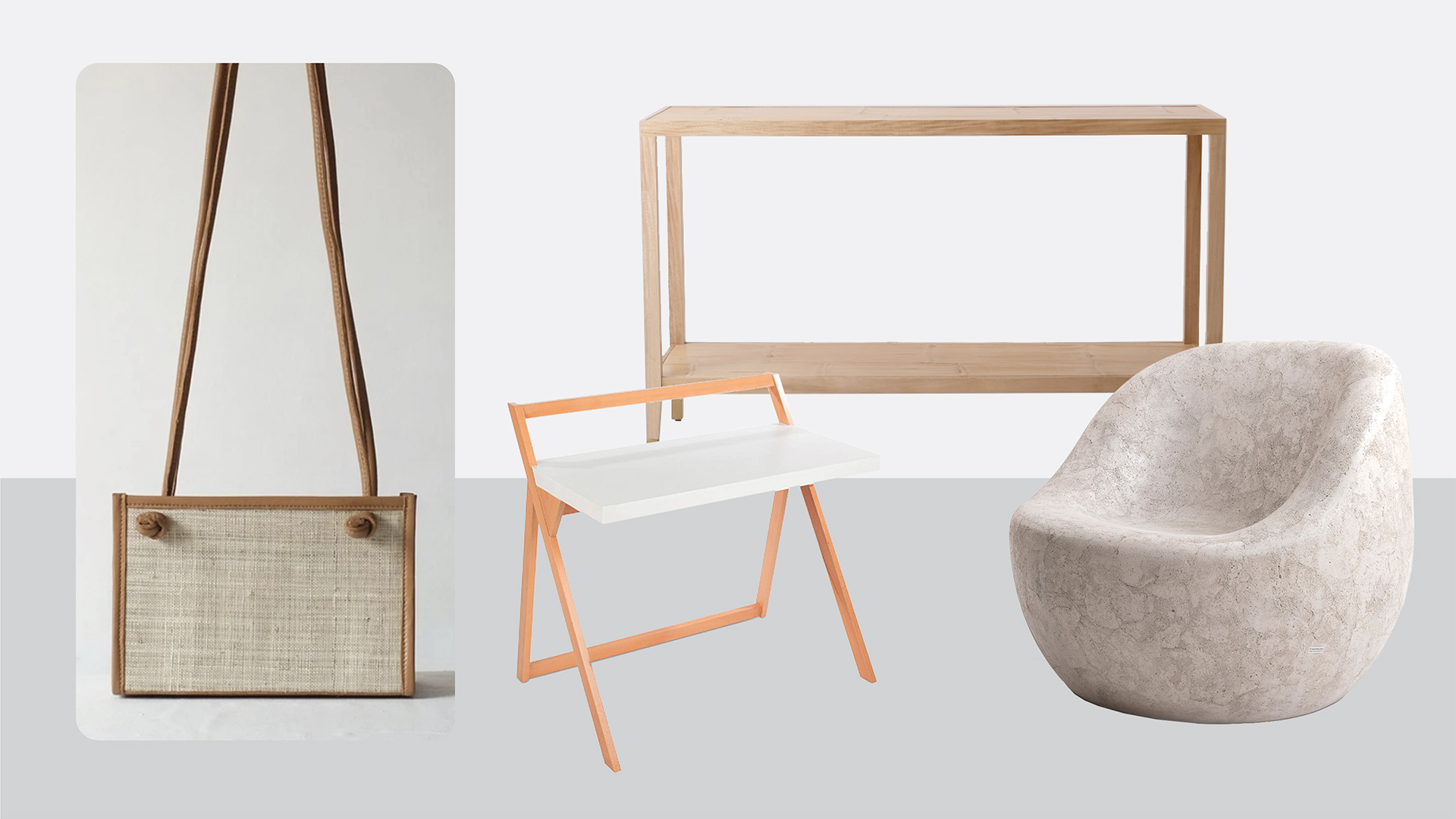 L-R: NOA Crossbody Sling by INNE STUDIOS; Cecil Table by MORE THAN A CHAIR, INC.; Picasso Desk by ALBERO; Mythos Organic Lounge Chair by SOUTHEAST METRO ARTS INC.
As homes become more and more like sanctuary dwellings, elementary styles will shape product design, with sculptural forms showing marks of tool-work, with a seemingly crude aesthetic. Surfaces, textures, or materials that mimic pebbles and rocks add tactility to basic shapes, making them look handmade, evoking warmth, and eliciting an emotional response.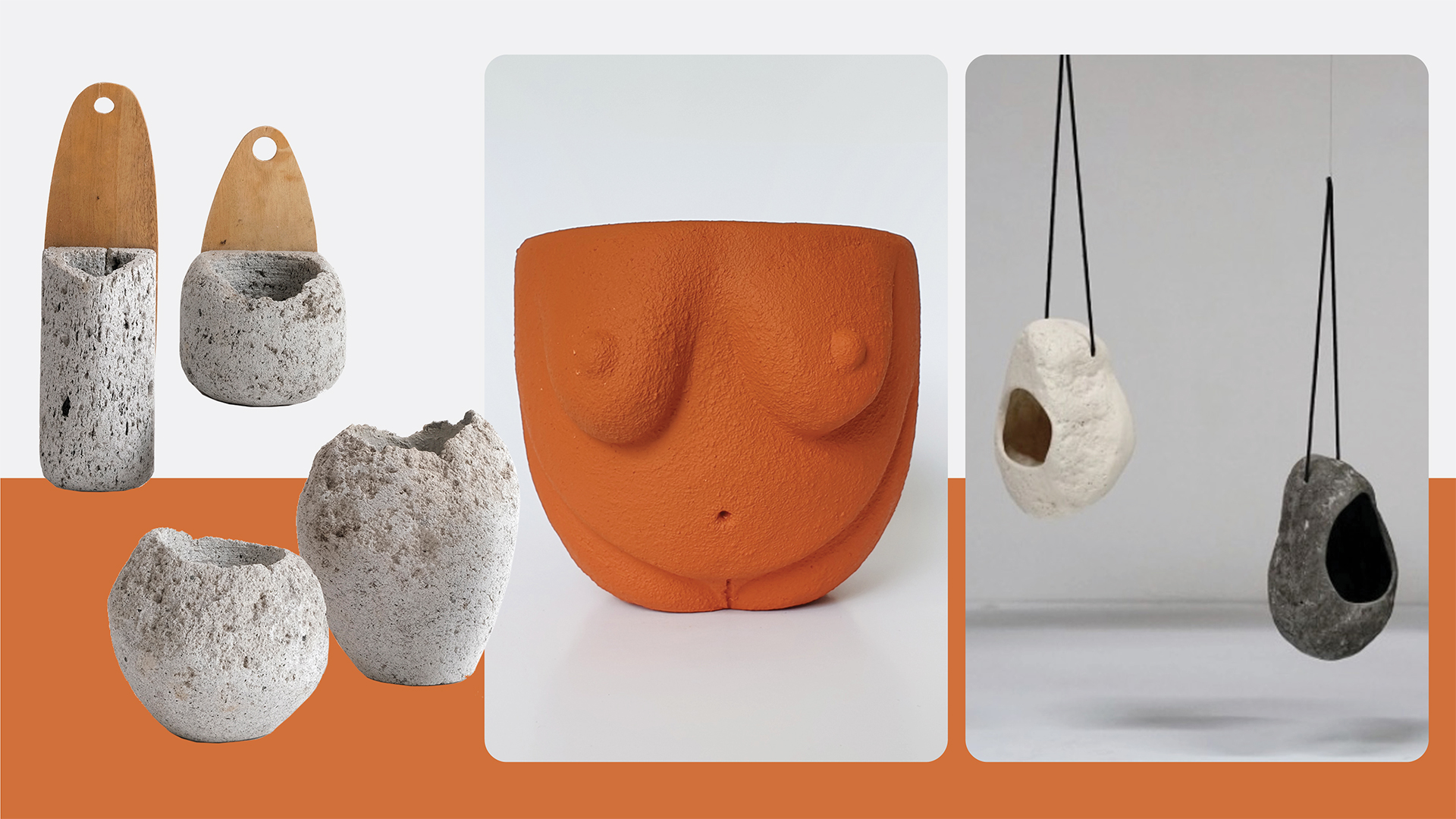 L-R: 2504 & 2506 Wall-Hanging Flower Vase by PUMICEUNLIMITED VENTURES; iRR-V10-XL – Irregular-Shaped Garden Pot, iRR-V10 – Irregular-Shaped Garden Pot by PUMICEUNLIMITED VENTURES; Venus Pot, in shade of Sunkissed by ENNOBLE; Hanging Planter by NATURE'S LEGACY
Art Direction Kit Singson
Photography Cyrus Panganiban
Shot on location at A11. Special thanks to Mr. Eric Paras