Georgina Wilson on Branding and Going Global
The multi-hyphenate talks about how she and her partners built and expanded their brand, Sunnies Studios—and the vision that keeps them going
by Vicky Montenegro

A peep into Georgina Wilson's Instagram account, @ilovegeorgina, shows you a lot of things, but it doesn't show you everything. You'll see Wilson's adorable son Archie showing early signs of a possible future in modeling, just like his mom, or how she spent her vacation in Papua New Guinea. But you will rarely see the time-consuming, backbreaking work she does for her brand. "What's been taking up most of my time is Sunnies," Wilson shares. "I don't show how busy I am with Sunnies that sometimes even my family members don't really know how intense the workload is."
"Sunnies" is Sunnies Studios, the fashion and lifestyle brand she runs together with friends Eric and Bea Dee, cousin Martine Cajucom-Ho, and sister Jessica Wilson. Wilson is Co-Founder and Brand Director of the company, which started as a one-stop shop for sunglasses, but eventually grew into a full-service shop carrying both sunglasses and prescription eyewear. In 2016, the brand ventured into the food industry with Sunnies Cafe, and, in 2018, they launched a cosmetics line, Sunnies Face.
"We kind of start at 8am and finish at 6pm, and we have meetings all day," she adds. "But it's great. We're doing so many exciting things. Like this week, we launched Dream Cream, and it was our first skincare launch."

Sisters Georgina and Jessica Wilson work together at Sunnies Studios. Georgina is Brand Director, overseeing Marketing, while Jessica is Brand Manager—but the duo are also the perfect models for their brands

Wilson is also busy preparing for relocation to Hong Kong. "My husband just got moved to Hong Kong," she explains. "We always keep a base in the Philippines, but after 2020, you just can't travel in the same way anymore. So we're relocating our family to Hong Kong, and I'm also on top of that. There's a lot going on!"
Wilson is no stranger to keeping and running a tight schedule. We first saw the Filipino-British beauty in 2004, and she's been a public figure since—appearing in TV commercials, billboards, magazine covers, and TV shows. When social media blew up in the country, Wilson was one of the very first influencers in the scene. To date, she has 3.2 million followers on Instagram and 265,000 Facebook followers.
It almost seems like a full-circle moment then that 35-year-old Wilson, who entered the public scene via a facial wash TVC, is now launching skin products for her own brand. Or that she's now become a social media guru, after her extensive hands-on work experience building brands and marketing them. (Wilson shares this exact expertise in Speaking with Screens: Marketing to the Social Media Generation, a social media marketing talk to be held on FAME+ Market Days, a three-day event happening from October 20 to 22. Wilson's social media talk, where she will be interviewed by CITEM Executive Director Pauline Suaco-Juan, happens on October 21 at 4pm.)
In this Creative Dialogue with TouchPoint, Wilson talks about the thing that's been keeping her busy yet fulfilled: Sunnies Studios. She shows us what her Instagram doesn't: how they developed—and continue to develop—the brand, what it takes to take a brand global, and what's next for Sunnies Studios… and Georgina Wilson.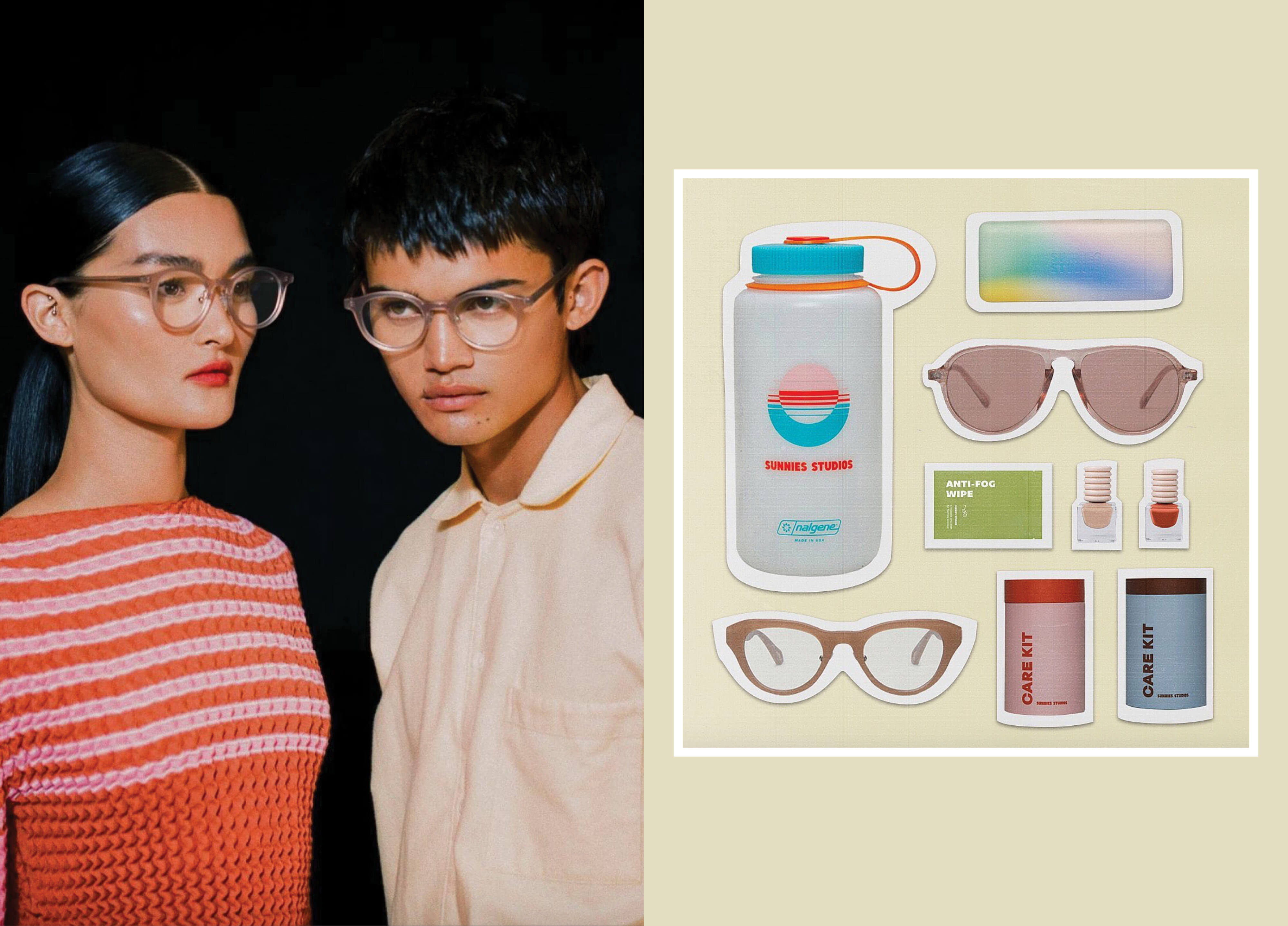 Everything about Sunnies Studios' branding and brand design is intentional. "Everyone prioritizing the value of protecting our brand is the most important thing," Wilson says

Given your background in mathematics, how did you get into branding and marketing?
I have no idea! Funny you should ask because I was just talking to my cousins about how it doesn't matter what you study in school. What matters is that the school teaches you how to think. That's the most important thing. It doesn't mean that if you studied for something, you must go into that field. I think it's a lot of pressure for kids to figure out, but I encourage everyone to take a course that you feel passionately about because you have to think about it for four years—and you won't be good at it if you don't love it. As for me, I got into branding because I love that world. Creating a brand just came so naturally to me because I guess I'm such a control freak (laughs), and I like everything to be done in the way that I want to see it so, yeah, that came quite easily to me.
How did you develop the Sunnies branding and decide on everything—from the brand personality, voice, colors, visuals, etc.?
It's obviously not something I just did on my own. Martine and I work hand in hand. She's the Creative Director, and we can read each other's minds pretty much and, you know, that's been key to the success of Sunnies. I also think that just with my partners, we all—from the very beginning of the brand—put branding first, which is a huge task. We are all on the same page and we all do things that uplift and elevate the brand, and we have OG Sunnies members that we created the brand with. So it's really something that I can't take full credit for. I just guide its direction, but it's really a labor of love from so many people.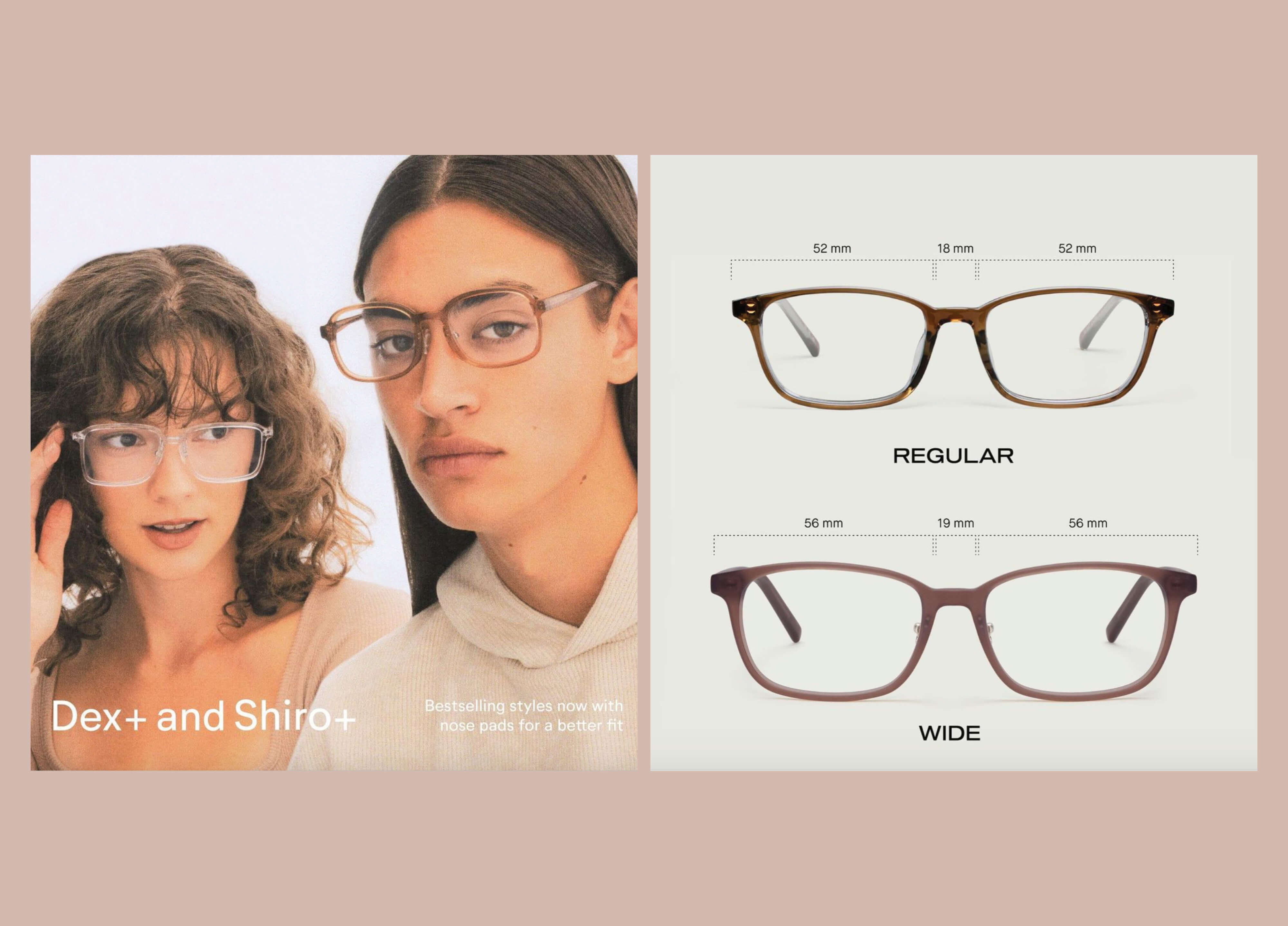 From a one-stop shop for sunglasses, Sunnies Studios eventually grew into a full-service shop selling both sunglasses and prescription eyewear. On their online store, which ships worldwide, you can also book an in-store appointment or a virtual consultation. They also have Specs on Wheels, where a team goes to your home for your personalized, at-home optical service

How important is branding to a brand/business?
Well, a brand just wouldn't be around without it. It just wouldn't exist. As a function of the name in itself: you can't have a brand without branding. But, you know, it's something that I feel, even when we started Sunnies, wasn't top of mind. People marketed products; they didn't market a brand, especially locally. And I feel that there have been pioneers in this, like Nike and those types of brands that have invested so much in their brands. But fast forward to 10 years later, I think it is now on everyone's mind. You invest in your brand; you protect your brand; you do things for your brand; and you don't do things that diminish that brand value.
From specs, you ventured into beauty and F&B. How did that happen? Was that always the plan? How do you decide on which "industry" to venture into next?
I really like this question because I think it's something that didn't happen in such a straightforward manner. And that's something that I love—we at Sunnies, we don't really follow any rules. We don't follow a playbook. We do what's right for us. What do we love? What do we feel our consumers will love and need? So I think it was more… it just came up and we reacted to what we felt was appropriate for the market and what we knew we could do well.
As the Brand Director, how do you make sure everything under the Sunnies umbrella is consistently on-brand?
That's a great question! I don't sleep! (laughs) We have guidelines. We have review sessions. I have an amazing team. And if something doesn't feel on-brand, it becomes top priority and we'll call each other up. Branding is something that we really value. It's hard to micromanage but, with branding, you end up doing that because branding is in every little detail, in every touch point. Everyone prioritizing the value of protecting our brand is the most important thing.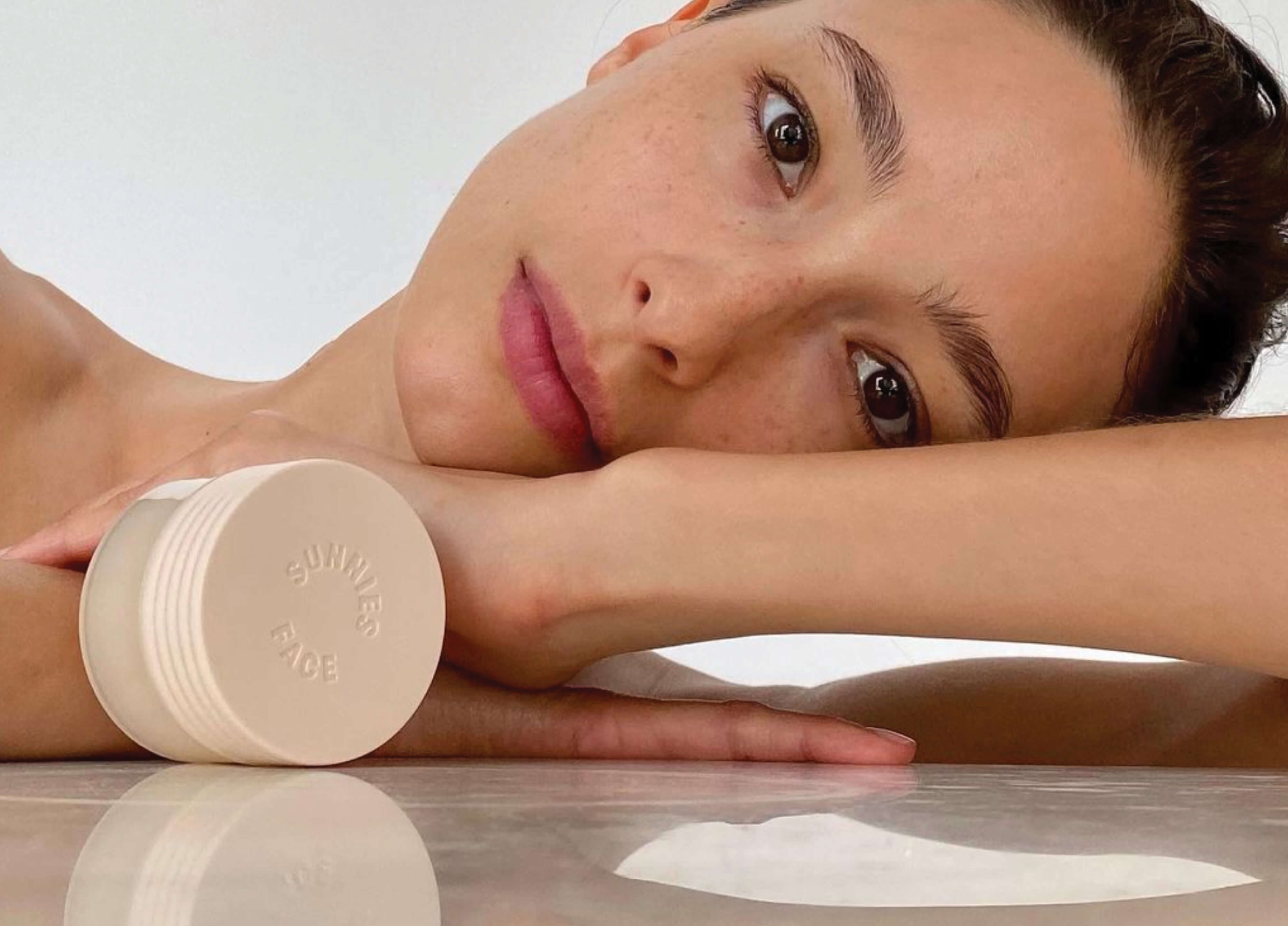 Sunnies Face most recently launched their Dream Cream (above), "a supercharged serum gel cream that instantly hydrates thirsty skin for a healthy glow." The brand maximizes their social media platforms for all their product launches. Videos (below) are also a must

The brand has grown into a global name. Was this by design?
I think we're very fortunate that that has happened, but the vision was always to have a brand that spoke to everyone. We didn't ever feel that we were speaking just to a certain country or demographic. As soon as we started the brand, it was a brand that was for a global audience.
So many homegrown brands want to go global. Is penetrating an international market easier now given the existing digital technology and all the platforms available?
I think there have definitely been advantages in the sense that we have so much at our disposal now—in terms of getting the word out there and something can go viral and you have so many tools to be able to reach a larger audience. Having said that, I think it's even more important now that people are so clear on what their brand needs to be because the barriers to entry have been broken down, and now everyone is on this playing field. What do you stand for? Why should I buy you? So, I think, going back in and asking, "What is the brand's reason for existing? Why is this brand relevant to other people?" is important.
What route should a brand take if they want to go global? What do they need and what do they need to do?
You need a great team. You need to have this at the forefront of your mission. You need to meet people. You need to be open that it may not go exactly how you planned, but you have to keep working toward this vision and ask for help in any way. It's not something you're going to do on your own. So you need to go out there—spend time in the places where you'd like to be big and get to know the consumer, get to know people running those businesses. It takes time and investment.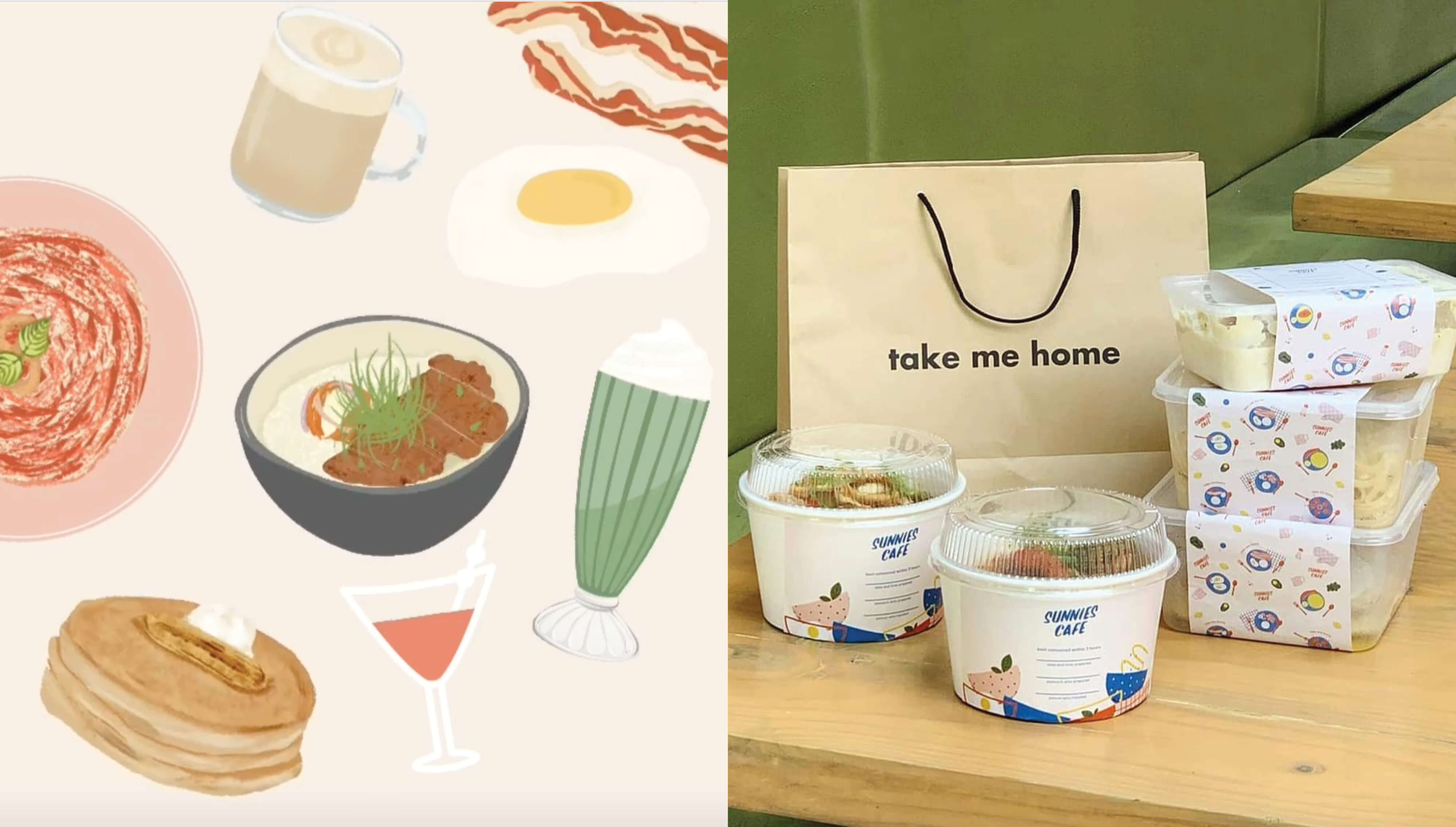 The Sunnies Studios branding extends to food and beverage with Sunnies Cafe, a cool, casual restaurant that serves the owners' favorite comfort food, but with a modern twist

You and your fellow founders have all been very hands-on since Day 1. What keeps the work interesting and dynamic?
It's like having a child—every phase is so different and so interesting and comes with different challenges. There's so much to learn; you're never done. Right now, with Sunnies, so much has evolved; so much has changed in the market, too. So I feel like we're constantly on our toes.
What's next for Sunnies?
Our vision is for everyone in the world to have an item from Sunnies in their bags. So there's a lot that needs to happen for us to get there. And I think Filipinos will be really proud to see what our next moves are and where we're going to be next.
What's next for Georgina Wilson?
This is probably a future, future, future version of me. But I would love to be involved in the education system of the Philippines. I think the Filipino is so intelligent and so, so capable of so many things. I just think we're shortchanged. I want our education to be of utmost priority, and I feel so strongly about that. I want to work with the Department of Education to help get our standards up and prioritize our teachers, give them training. That would be a huge thing for me to get into. Maybe when I'm 50. (laughs) So what's next for me? Hmmm… hopefully, I'm done with having kids. (laughs) I think three is great… and enough. So what's next? This has been the most challenging question! I don't know. Watch this space. Yeah, I'm going have to get back to you on that one.

FAME+ Market Days happens online from October 20 to 22, 2021 at HopIn! Philippine design marks its second year online with this immersive digital expo, showcasing more than 200 storefronts and thousands of the finest home, fashion, and lifestyle products.
Don't miss the talks on the future of design, Philippine fashion, brand storytelling, and marketing by local and international thought-leaders. Grab the opportunity to connect with buyers, exhibitors, industry professionals all in one digital marketplace. To register for the FAME+ Market Days event, visit the HopIn Market Days registration page. Visit fameplus.com or follow FAME+ on Instagram and Facebook.