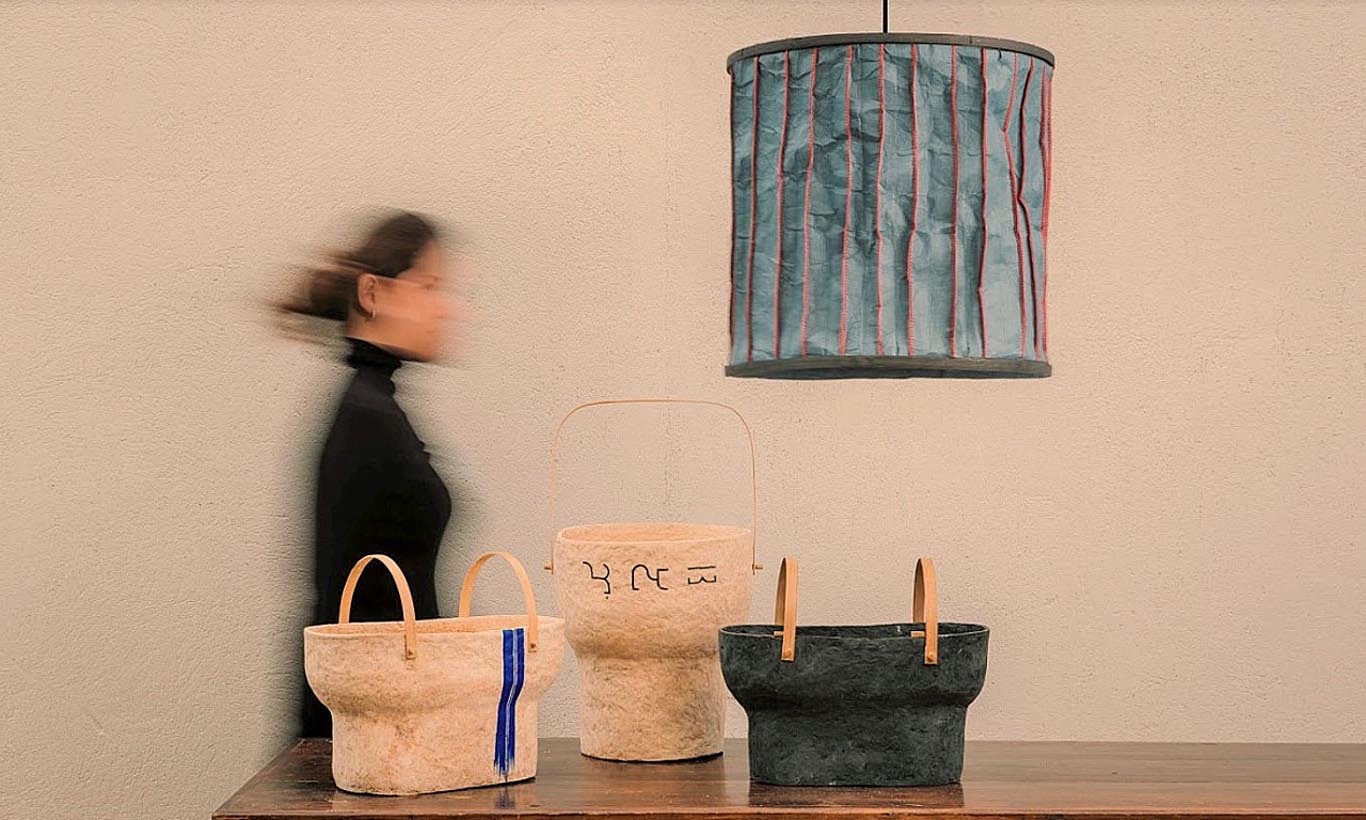 The Making of Bubble Living: A Digital Affair
Industrial designer Gabriel Lichauco remembers how they set up the Kindred show for Design Philippines at Maison & Objet in Paris last year. "We had a fantastic location. It was in that spot near where everyone would congregate and have drinks so there was a steady flow of people. Natural light would fall on the exhibit at a certain time of the day and it was really nice," he recalls.
Lichauco, who curates the annual Maison & Objet shows for Kindred with co-curator Rita Nazareno, started planning this year's show as early as February, contacting potential companies and visiting factories. "And then we were in the middle of a Pampanga factory visit in March when the first lockdown was declared," he says. "We were like: 'What's going to happen next?'"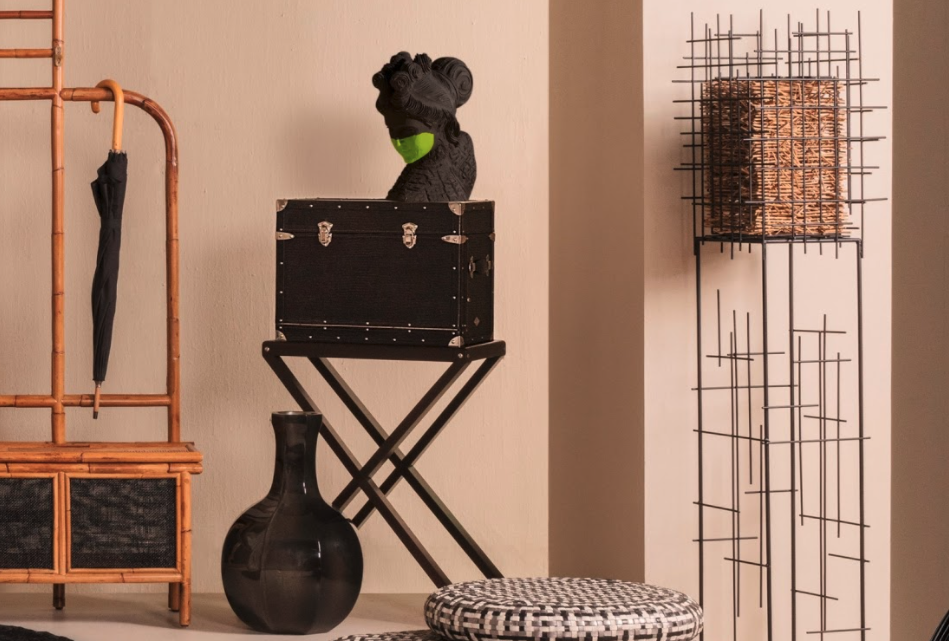 Creative director Vince Uy says about the Maison & Objet shoot concept: "We wanted the look and feel to be a blend of a home and a gallery."
The sudden change

After the initial shock of the pandemic came the inevitable slowdown, with manufacturers and other processes grinding to a halt. "The whole quiet month of April, people were just trying to re-establish themselves. And by that time, we were still preparing for a physical fair," the designer admits. "And then finally, Maison announced their digital fair."
Product development was through Zoom meetings and constant coordination with the manufacturers. "As per Maison's requirements, we needed at least 25 images for every brand [there are 13 brands], and vignettes, so it was incredibly challenging. We needed new designs, but the production in some factories were not a hundred percent because of the lockdown, so we had to go through their archives and modify the chosen pieces."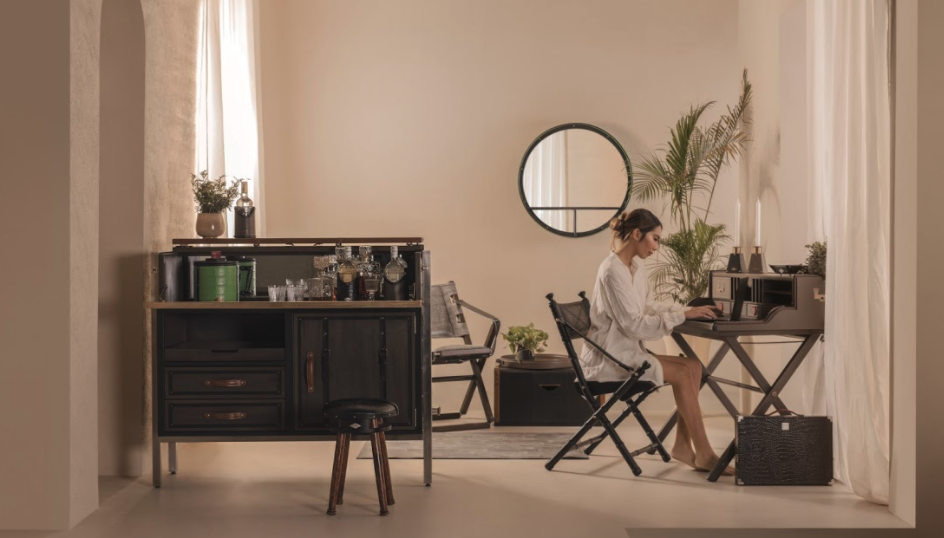 Prizmic & Brill's romantic, old-world details and campaign furniture make for the perfect work-from-home space.
A sense of calm, finally

Lichauco's and Nazareno's initial concept for Maison & Objet was a continuation of last year's Kindred show, but this was for a physical fair. And then the "Bubble Living" concept was created, with quarantine living stories to address the new climate.
The next step was to get the whole concept across clearly on a digital platform. "We threw in some ideas with Co-Studio, and we knew that we wanted to keep the palette neutral to put focus on the products, and to highlight the brands," he says. Co-studio then built an actual set, and completed the shoot in one week, with Lichauco and Nazareno directing and going through tweaks via Zoom.
Co-studio creative director and frequent Manila FAME collaborator Vince Uy explains the concept of the shoot: "We wanted to create an environment that echoed a home, but was also a place of escape. We wanted to marry the feeling of being home, but being able to feel that you are transported somewhere serene and calm, like a minimalist resort."
The final photos of the vignettes highlight the distinct qualities of each brand, yet show a comforting and peaceful setting in muted tints of blush and sand that one can imagine living in—or escaping to. "The choice of the palette is something very important. We wanted to convey not just a sense of calmness (which we honestly need and crave right now), but also a sense of warmth, hence the warm lighting and feel."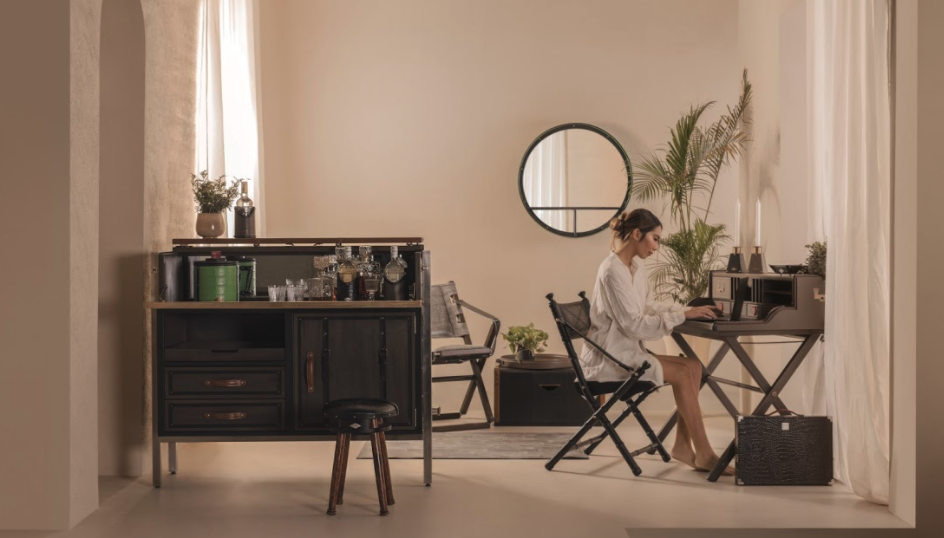 In the Indigenous collection, the Nazareno and Lichauco emblazoned Baybayin (a pre-colonial Philippine script) characters onto the paper pieces.
Opportunities for growth

Curating products for each of the 13 Philippine brands provided both designer and manufacturer to look at their pieces in a different way. "When you're going through all their collections, you try to visualize how all of these will look as a whole," says Lichauco. "But sometimes, old pieces can become new with just a few tweaks.
The designer points out Chanalli, who are known for their traditional pieces, as one of the surprising vignettes. For the show, masks were cheekily painted onto their signature sculpted wooden busts, making a timely statement. Prado's metal insects are another favorite, with Lichauco asking them to play with scale and color.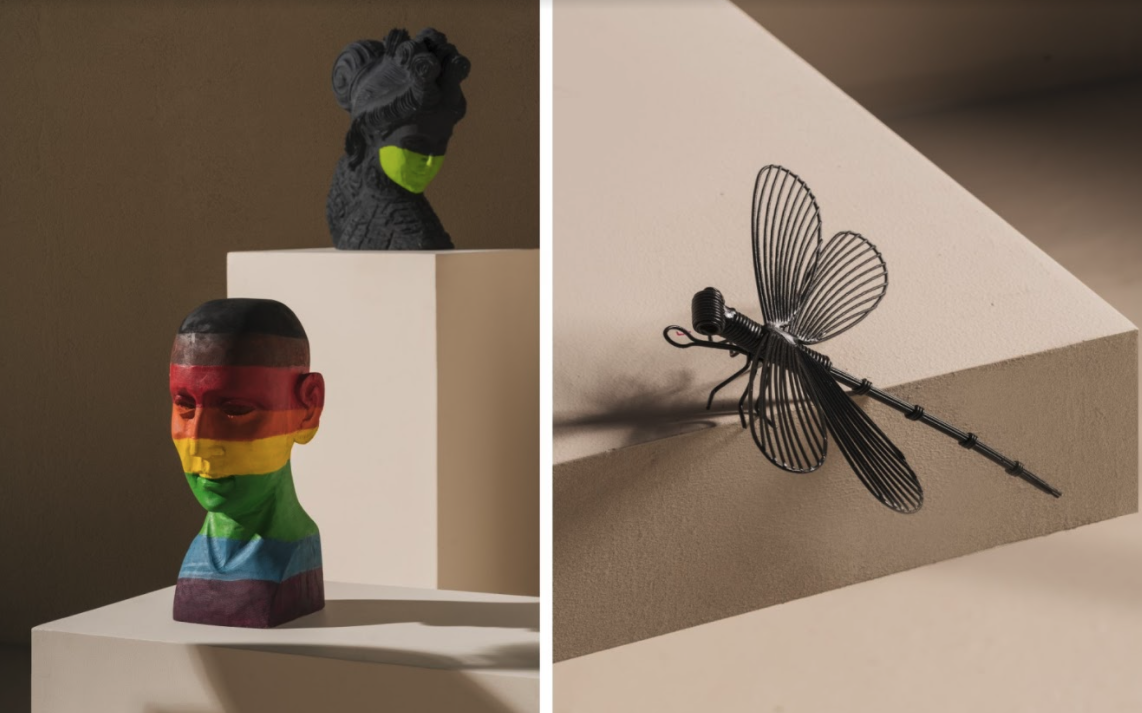 Chanalli's sculpted busts with painted-on masks are quirky and timely. Prado's galvanized iron wire insects and other creatures are some of the standout pieces.

"The production of Maison's digital show opened up opportunities and gave more ideas for the brands, like what happened with [Pampanga manufacturer] JB Woodcraft. We asked them to do something more contemporary than their baroque designs. So, it was Rita's idea that they come up with JB Plus."
In the end, the absence of a physical show gave birth to something more inherently creative and dynamic, as well as accessible; now you don't even have to book a ticket to Paris.