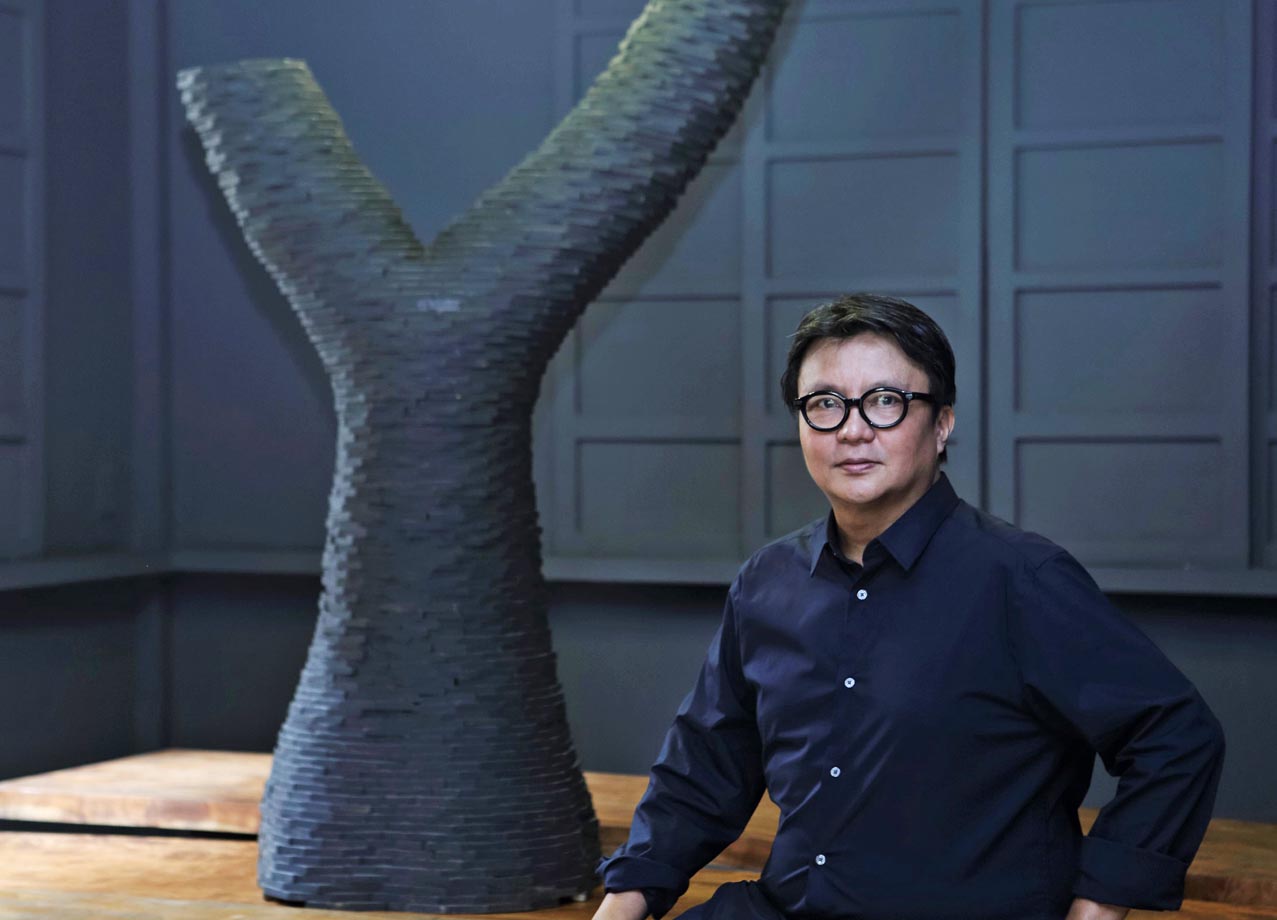 Eric Paras on Adapting Design to the Change of Times
The prolific furniture and interior designer shares his list of favorite FAME pieces and how it is working through a pandemic
Mention the name of Filipino interior and furniture designer Eric Paras and two places come to mind: Pampanga, and Pasay City.
Pampanga, first, which is recognized as the top culinary and furniture-making area in Luzon. It is in Pampanga where Paras collaborates with friends who are various manufacturers and exporters in furniture, lighting, and decorative accessories; sometimes launching a piece or two or working as a design director for an entire collection.
Pasay, next, because this is the city in Metro Manila where Paras lives and works, in a charming, tree-lined compound called 2680 FB Harrison. The entire compound is a mood, with a hotel, an art gallery, a restaurant, and a fashion atelier tucked inside the post-war houses. He worked on the interiors of The Henry Hotel Manila, located in the same compound, and curates a-11, the home and design store that is a veritable treasure trove of unique decorative pieces.
Paras has worked on product development under Design Philippines for Manila FAME, PIFs, and many other projects in the past years. His interior works for both residential and commercial projects have a contemporary look, but with mindful heritage touches. He also launched Signum Contemporary Objects, an exhibit platform for both artists and designers with industrial designers Stanley Ruiz, Gabriel Lichauco, and arts organizer Stephanie Frondoso in 2018.
Here, Paras shares with us his design journey and his current works in product and interior design.
Q. How have you been doing as a "designer on lockdown?" What have you been working on recently?
Eric Paras: "Even before the pandemic and lockdown, living and working in Pasay, has been considered a work-from-home [setup], especially when [I am doing] a conceptual design of a project, aside from the usual daily stuff of emails.
But it still is a game changer to our team and to the projects we have been doing, in terms of the timeline, productivity, and the need to be more assiduous. Due to the first months of the lockdown under ECQ (extreme community quarantine), projects were at a standstill for a time.
But one project we have been doing—The Henry Dumaguete—we were able to open with great team support through Zoom, emails, and Viber.
I needed to revise the designs of some specified material finishes, furniture, and fixtures especially the ones coming from Manila, and opted to do local material sourcing and custom fabrication with the woodworkers and finishers who were locked down at the job site. The instructions were done thru Viber and email, and the turnout has become more apt to the character of the place."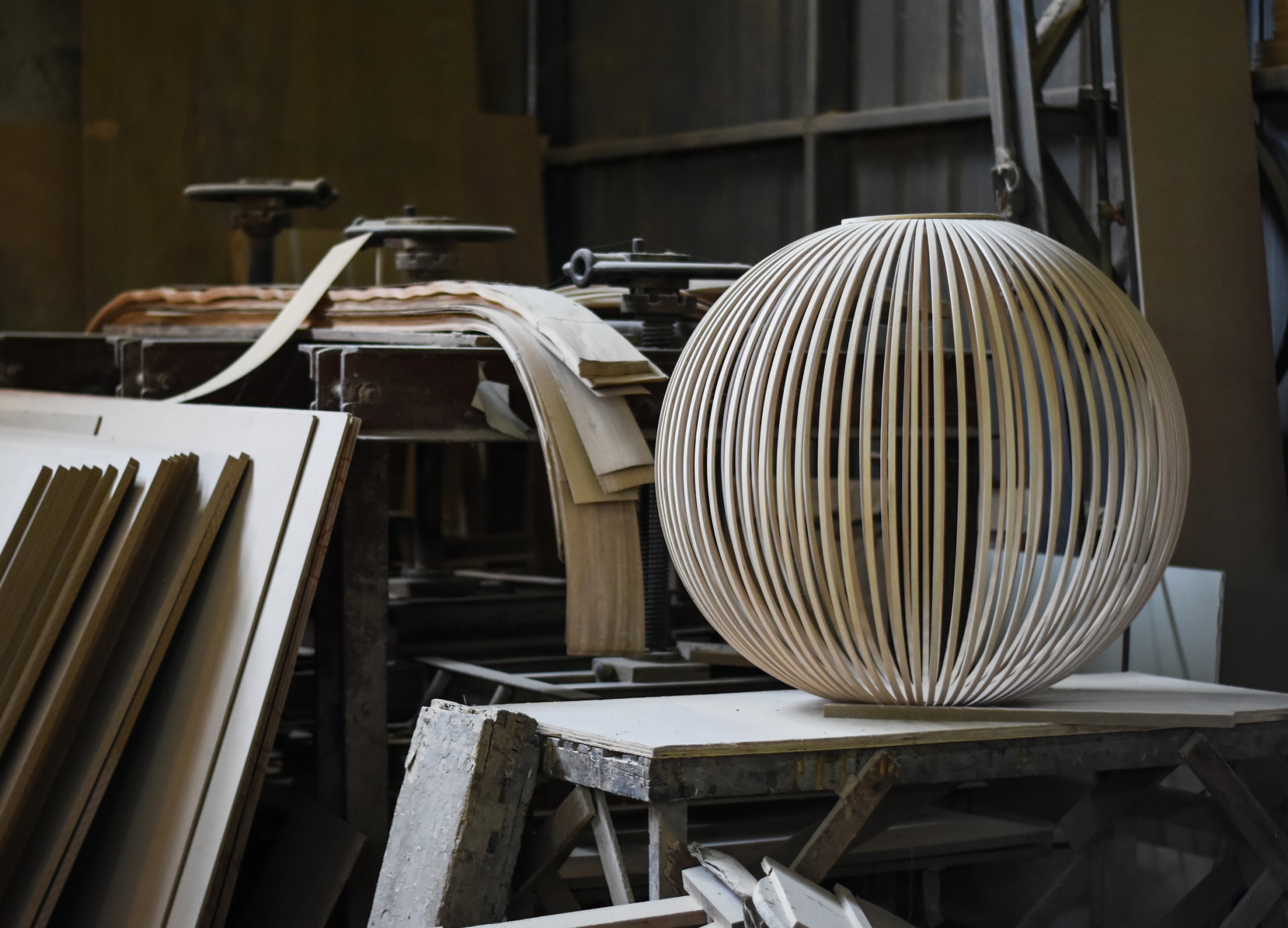 The Triboa Bay Living factory, photographed in 2019. One of Eric Paras's first designer collaborations was with Triboa Bay, which was first named Vienna Furniture in 2003.
Q. On the retrospective side, what were your favorite manufacturer collaborations in past editions of Manila FAME?
EP: "There were several, but I would like to note my very first collaboration, around 2003, which was with Randy and Pepsi Viray, owners of the Vienna Furniture which is now Triboa Bay Living.
I first started working on the interior design of their house in Angeles, and while work was in progress, they asked me to do the lifestyle setting of a house in Mimosa Clark for the Philippine International Furniture Show (PIFS).
The positive outcome led to my venturing as a design director for a number of Filipino manufacturers, and the putting up of the A-11 retail and showhouse in the Pasay compound featuring some work of my collaboration with the manufacturers. And A-11 now has been in the loop for good design finds for 16 years already."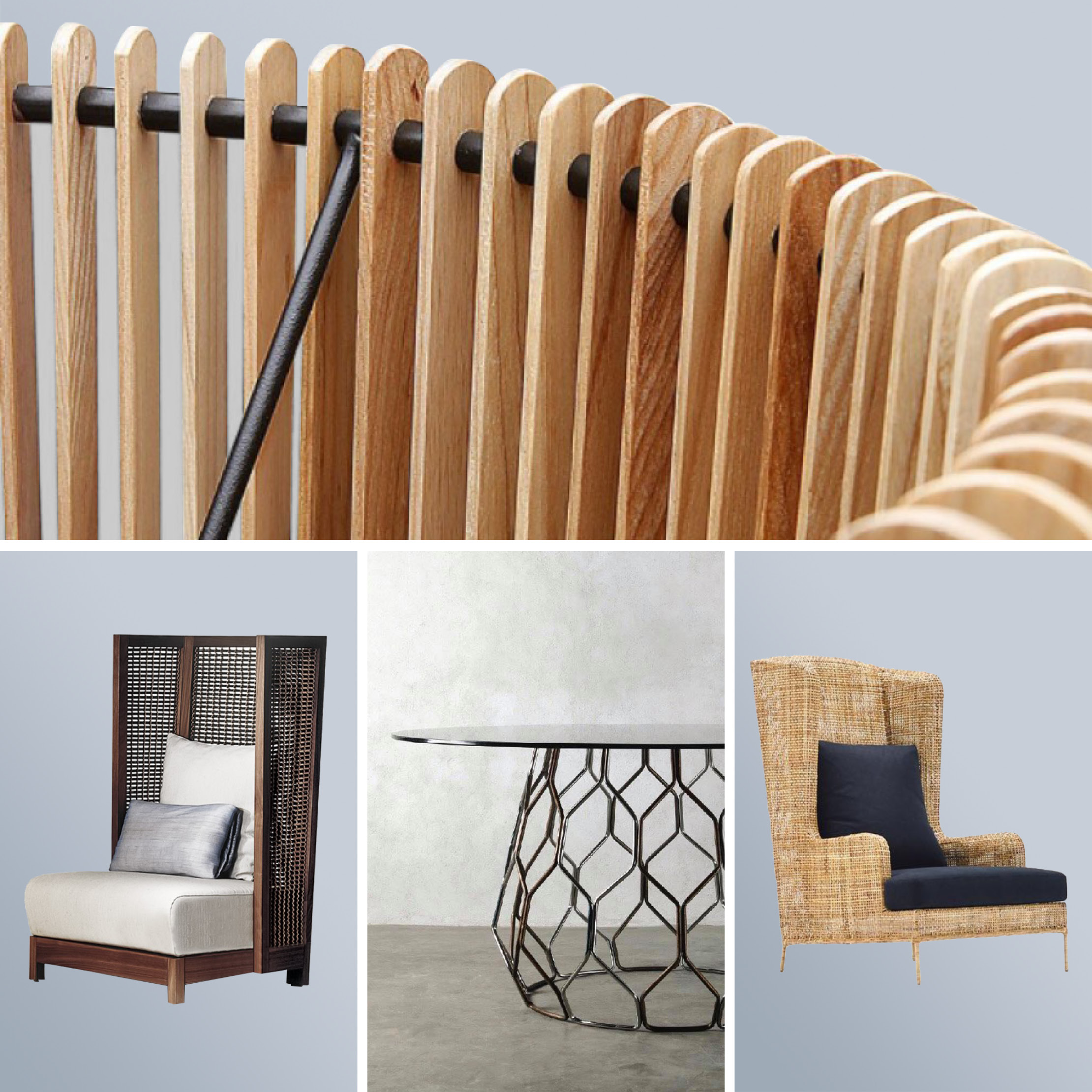 Eric Paras's favorite furniture and decorative pieces from past editions of Manila FAME. (Clockwise from top): Detail of the lampshade of the Pinno Lamp, which he designed for Triboa Bay Living; Classic Wing Chair by Milo Naval for OMO Furniture; Flutty Table by Paras's friend Jude Tiotuico for Industria Edition, and the Suzy Wong Chair by Kenneth Cobonpue.
Q. What are your favorite pieces from previous editions of Manila FAME?
EP: "Suzy Wong Chair by Kenneth Cobonpue. Classic Wing chair of Milo Naval. Flutty Table and Lamp of Jude Tiotuico. I- Beam swinging stool of Liliana Manahan and Jude Tiotuico. Pinno Floor Lamp that I designed for Triboa Bay Living."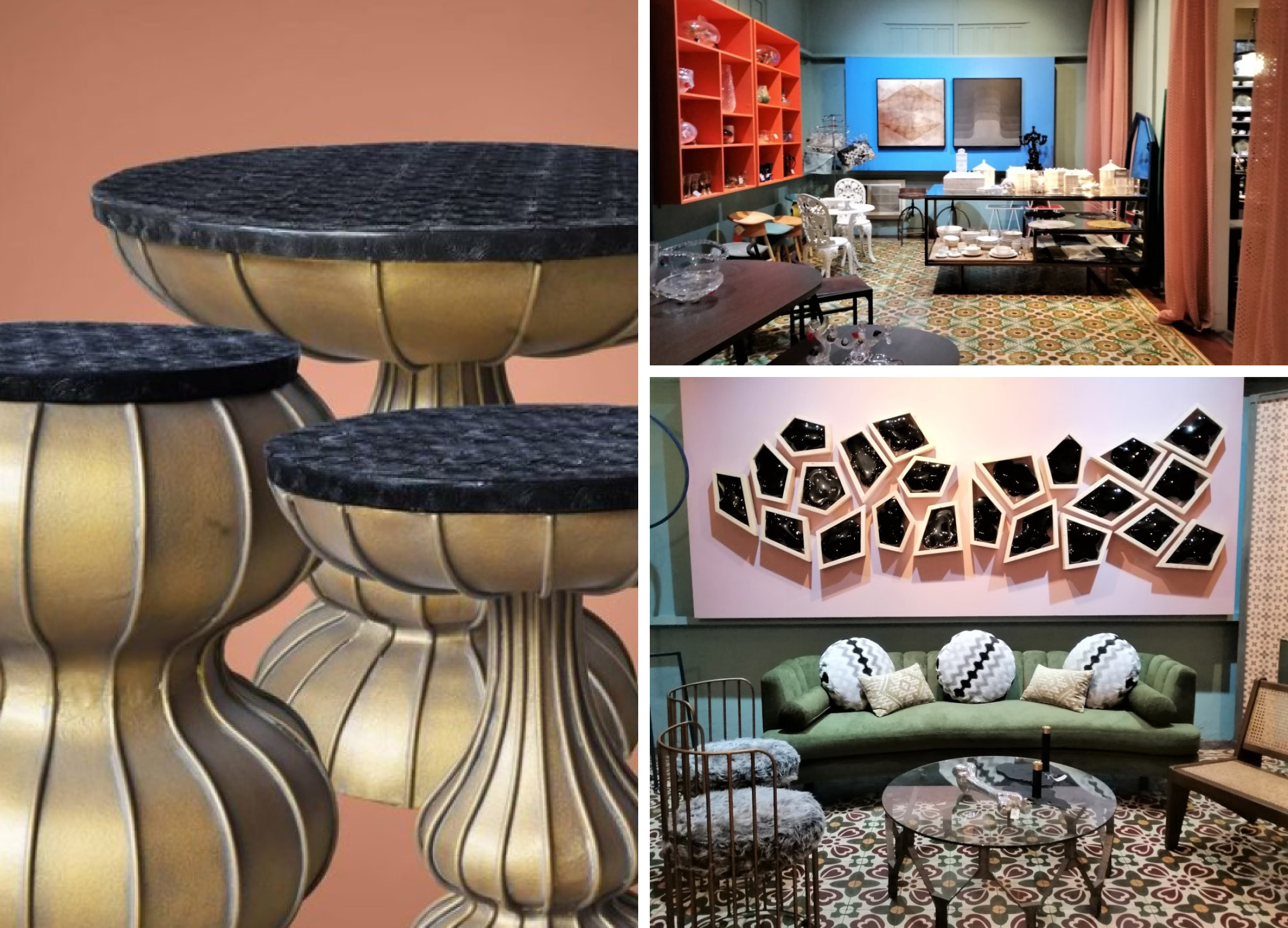 According to Paras, A-11 still operates as a physical store. (Clockwise from left): Luca Tables designed by Paras for Industria Edition; the A-11 store in the compound of 2680 FB Harrison in Pasay City is a carefully curated showroom of Paras's own pieces combined with objects by other designers and artists in a beautiful lifestyle setting.
Q. During the lockdown, does A-11 operate as a physical store, or is it strictly online these days?
EP: "A-11 has been still a physical store. We also do a lot of customer engagements through social media. Many loyal clients find the time to visit; maybe because we are located in a garden enclave of old trees and heritage houses where they find it a safe, chill place to satisfy their longings for open spaces and travels."
Portrait of Eric Paras by Jo Ann Bitagcol; Triboa Bay factory photo by Kit Singson; images of furniture pieces courtesy of the brands