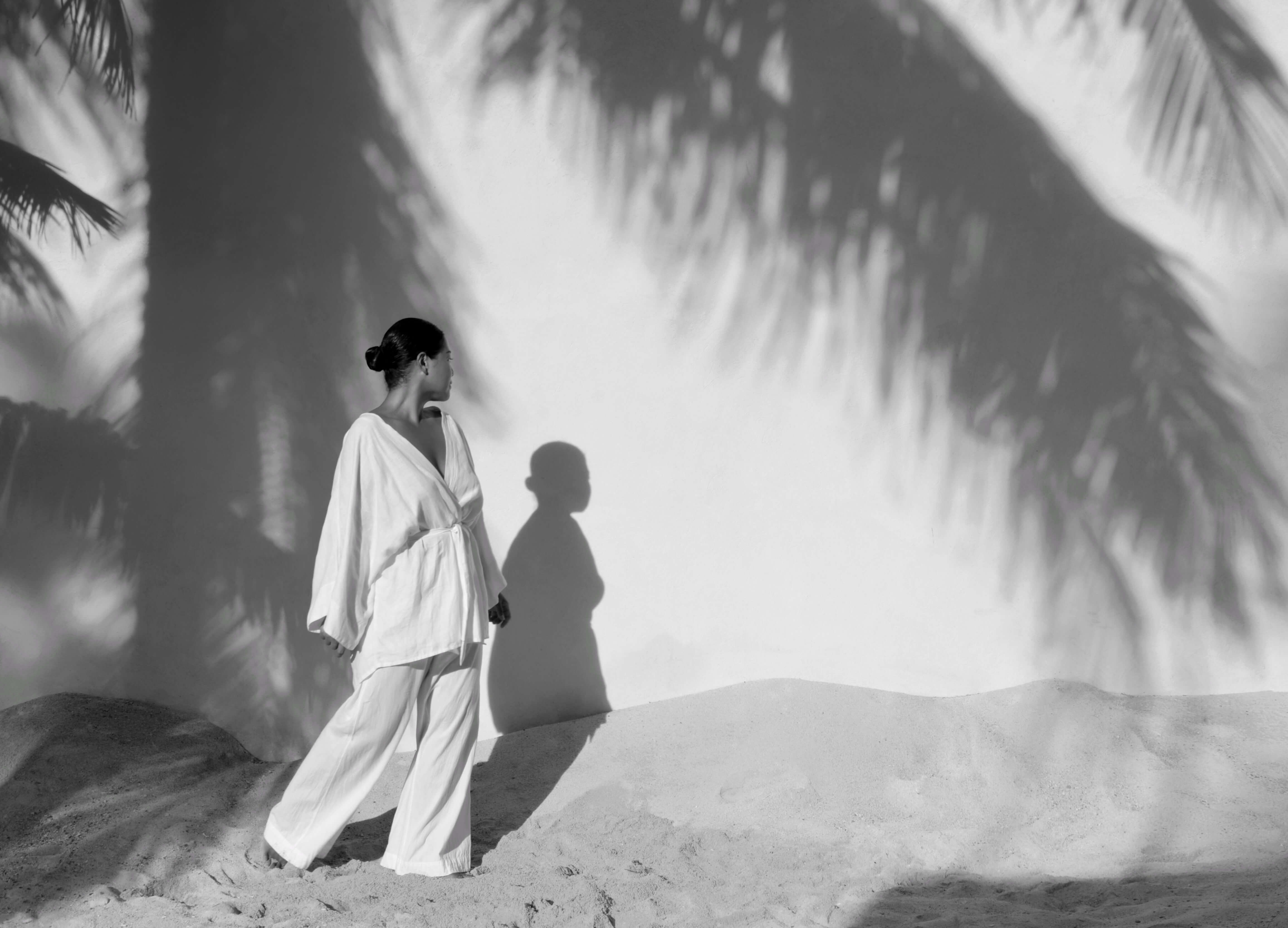 Vianca Soleil's Bare Essentials
Amid a choppy internet connection and a hectic schedule, digital creative Vianca Soleil gives us a quick welcome glimpse into her island life and shares with us her shopping and style tips, as well as her favorites from the FAME+ catalogue
by Patti Sunio

Photographer, interior designer, and creative director Vianca Soleil has been living the slow, quiet life, closer to nature and farther from the hustle and bustle of the noisy city for almost two years and counting. An unlikely path for a bustling creative who used to live in Dubai and work the nine-to-five grind, one may well say that the journey she chose to tread may have come her way serendipitously.
Her last name, Soleil, means 'sun' in French, and the place she chose to settle in, Puro Island in Romblon, are telling clues. Puro, in Filipino, means 'pure.' Perhaps, her way back to a close commune with nature was written in the stars.
Soleil hails from a family of doctors: both her parents and all her four siblings are medical practitioners. "I thought I'd be one, too, but being the youngest in the family, I was given more freedom to choose," she muses. "My whole family has always been very supportive of my creativity."
She has her mother to thank for her eye for style and all things beautiful. "She exposed me to different cultures and arts from a young age. She taught me to be curious and imaginative," shares Soleil, who was also quite an avid traveler herself before settling down on the island of Romblon. It's her fondness for the roads less travelled, in fact, that's led her to dreaming of the life she has now and continues to build.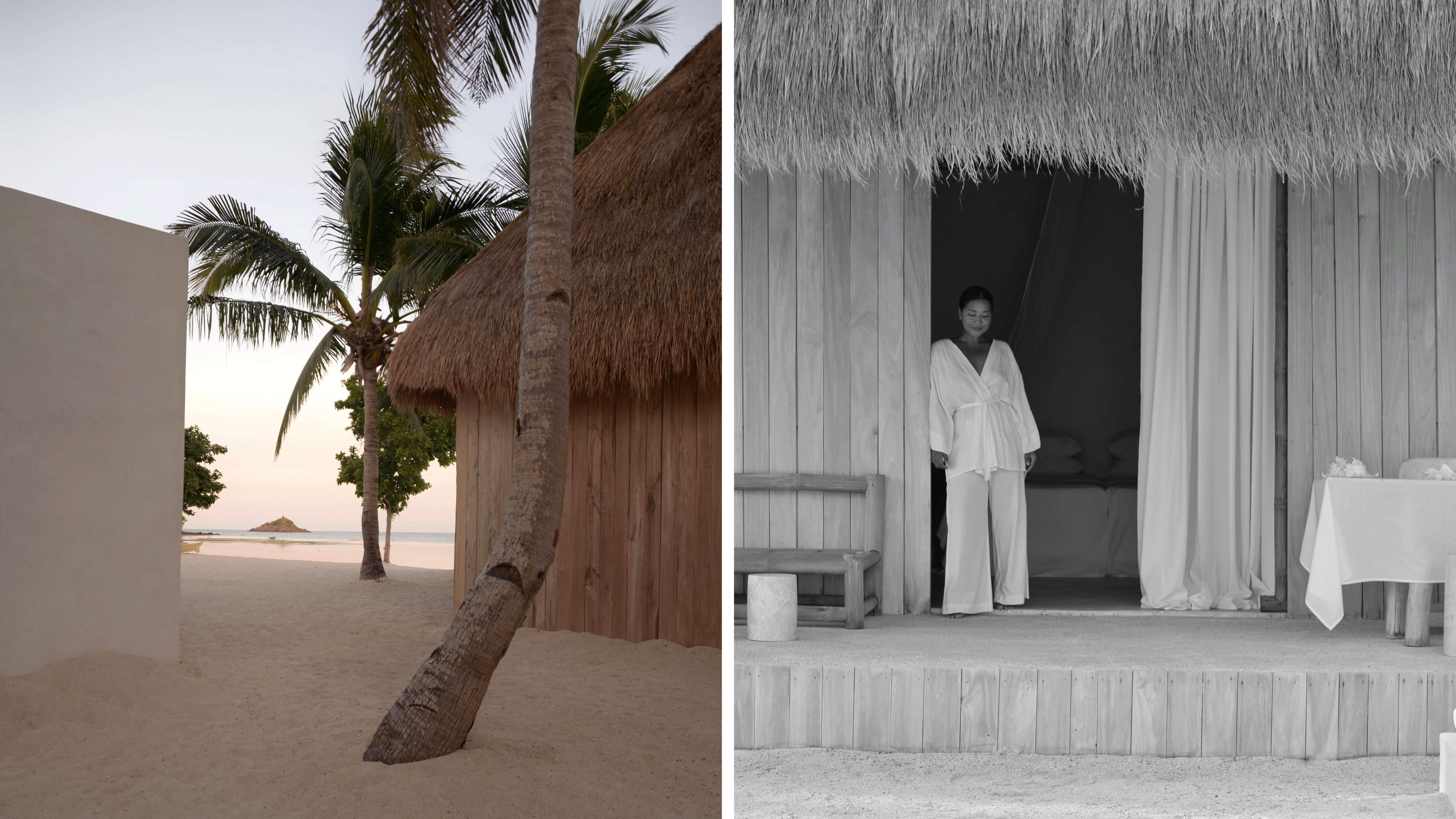 Outside the world of fashion, interior design, and the creative world in general, what else fuels the soul of Vianca Soleil? "Being able to travel solo, enjoying good music and dancing with friends, and having big family get-togethers—I miss all of that," she says. "It's also important for me to do my part in our small community. I always try to participate in any way I can," she adds

These days, Soleil finds her hands quite full, building Unna, her home and eco-resort. "I had to adapt to the way of life here, from everyday tasks to building a home," she says. "So when I drew up Unna, I had in mind the skills and processes of how an island local would build, and I became inspired to create with the feel of the island. I question my sensibilities a lot as a designer and I hope to continue with ideas that are meaningful and beneficial to others."
And naturally, her style—both in fashion and interior design—has changed over time. In stark contrast to her former city life, where the rush is almost inevitable and one hardly has time to be fully present in the moment, Soleil employs a more responsive mindset when it comes to her designs now.
"Since moving to the island, I've challenged myself to somehow unlearn the approach I was used to back in the city," she explains. "From being too technical and by the book, I try a more conscious and uncomplicated approach. I love working with natural forms and always go for a minimal, relaxed yet playful look."
Her new lifestyle likewise required a paring down to only the essentials. Soleil shares how, when it comes to purchasing or acquiring things for her home or closet, her decision-making process has changed. "A good purchase is one that doesn't need replacement and adds value to your everyday life, like a good chair, a forever piece of clothing, a favorite hat," she begins. "It's a bonus when it gets better over time. I always look for quality and timelessness in design. A good purchase doesn't necessarily mean an expensive purchase. Items can last a long time when we value and take good care of them."
And it goes without saying that her picks involve a lot of Filipino-made masterpieces. Having lived and traveled around the world, Soleil notes "the incredible variety in Philippine design" that gives a charm to Filipino design that can't be found elsewhere.
"From the simplest to the most intricate, we have such openness and deep purpose behind what we do," she points out. "I believe in the idea that when you acquire something, it comes with the emotion of who created it. With something Filipino, you take with you joy, nature, and passion. Filipino artistry takes on a new meaning other than function and beauty because we really do everything from the heart."
In this light, Soleil dedicated a whole week shooting everyday scenes around their home with pieces she sourced from the FAME+ catalogue, put together in a video series to be shown at the upcoming FAME+ Market Days virtual expo. "I tried to capture the beauty of their craftsmanship and how they relate back to nature," she says of her video presentation. "We want to take the audience on a sensory experience, Filipino island style."
In the meantime, Soleil indulges us in a special roundup of fashion and home items. Timeless in design but teeming with style and personality, consider this your guide to essentials you may want to have, building a cozy home interior or capsule wardrobe of all-Filipino-made pieces that'll stand the test of trends and time.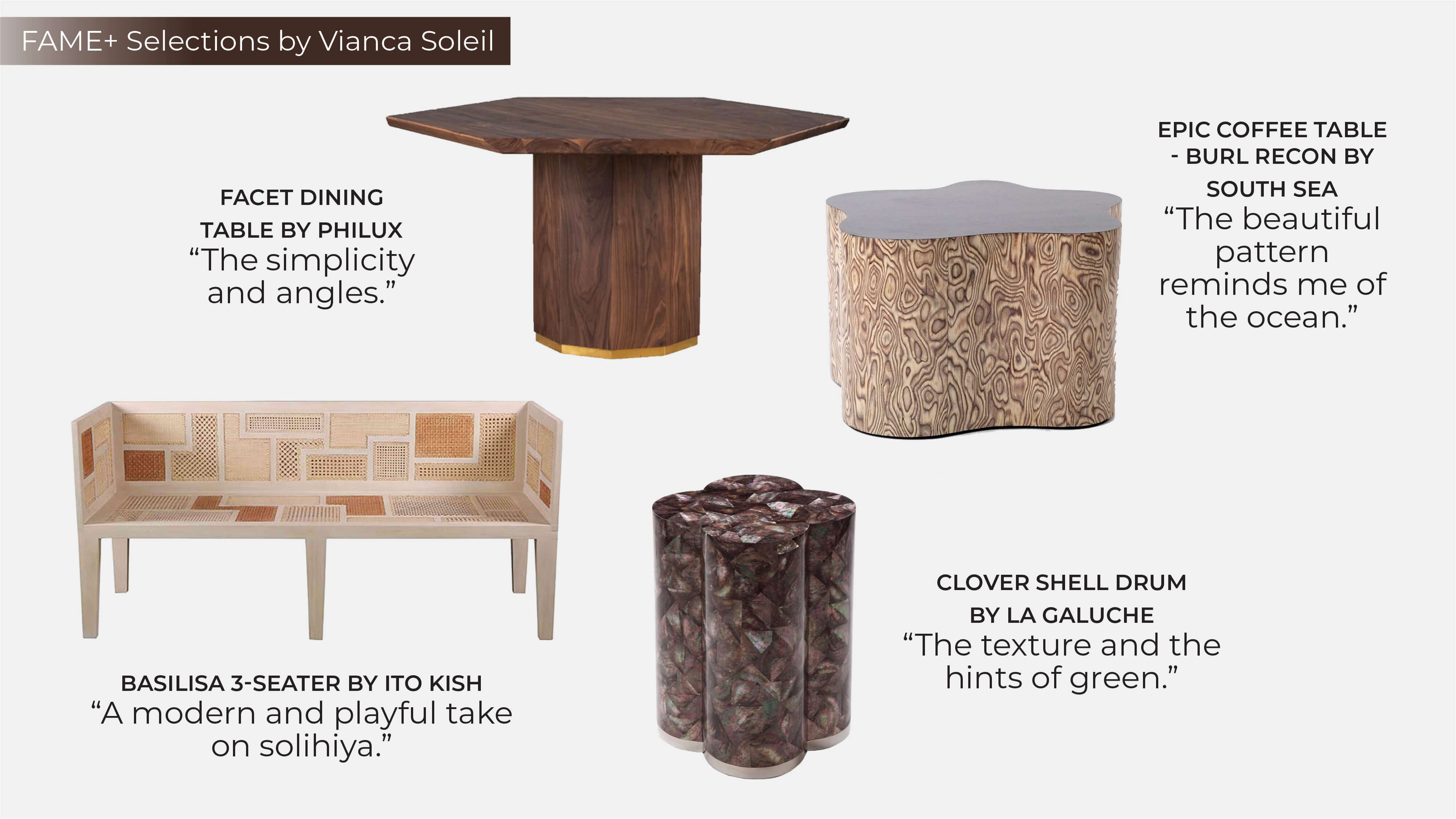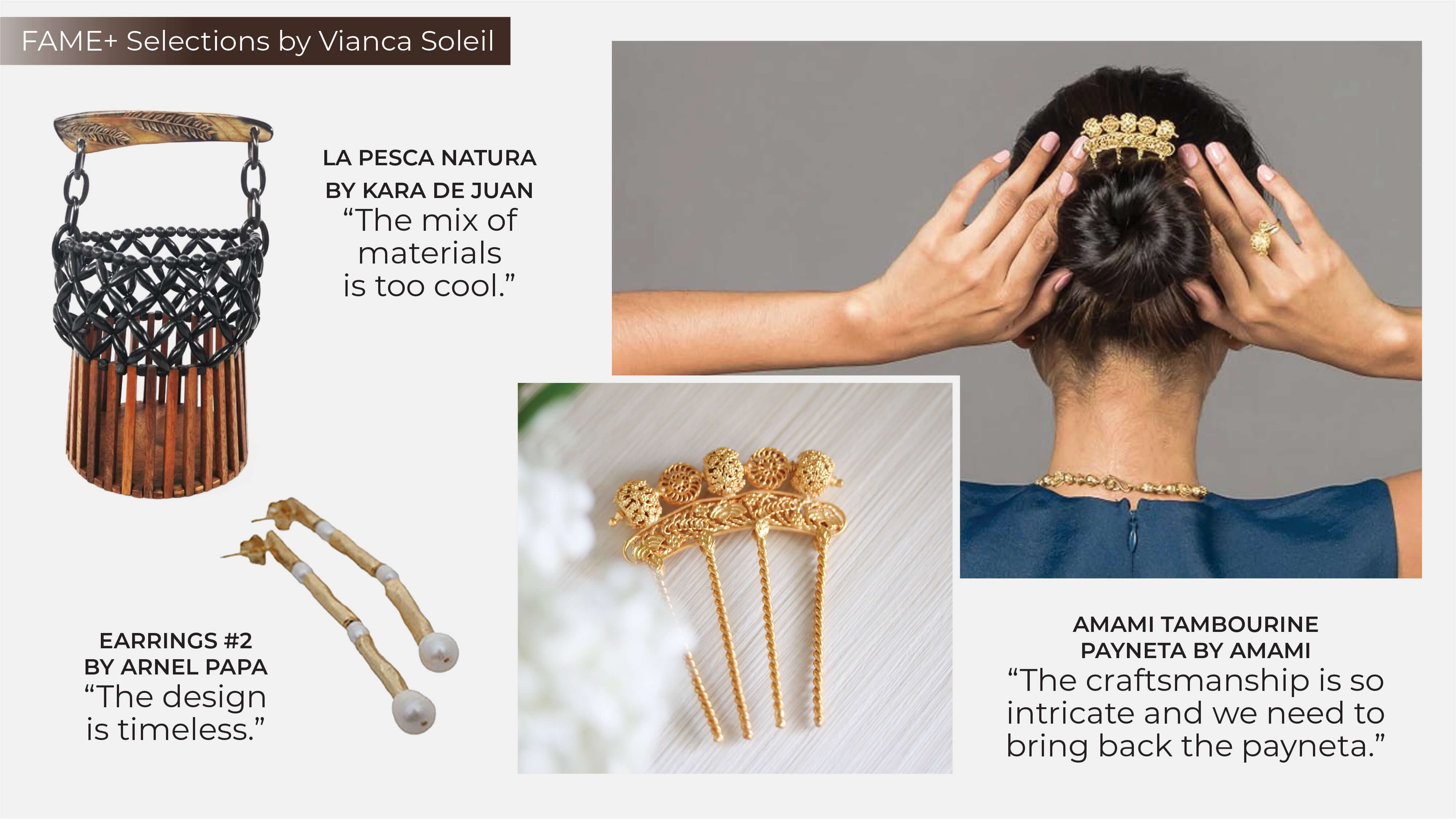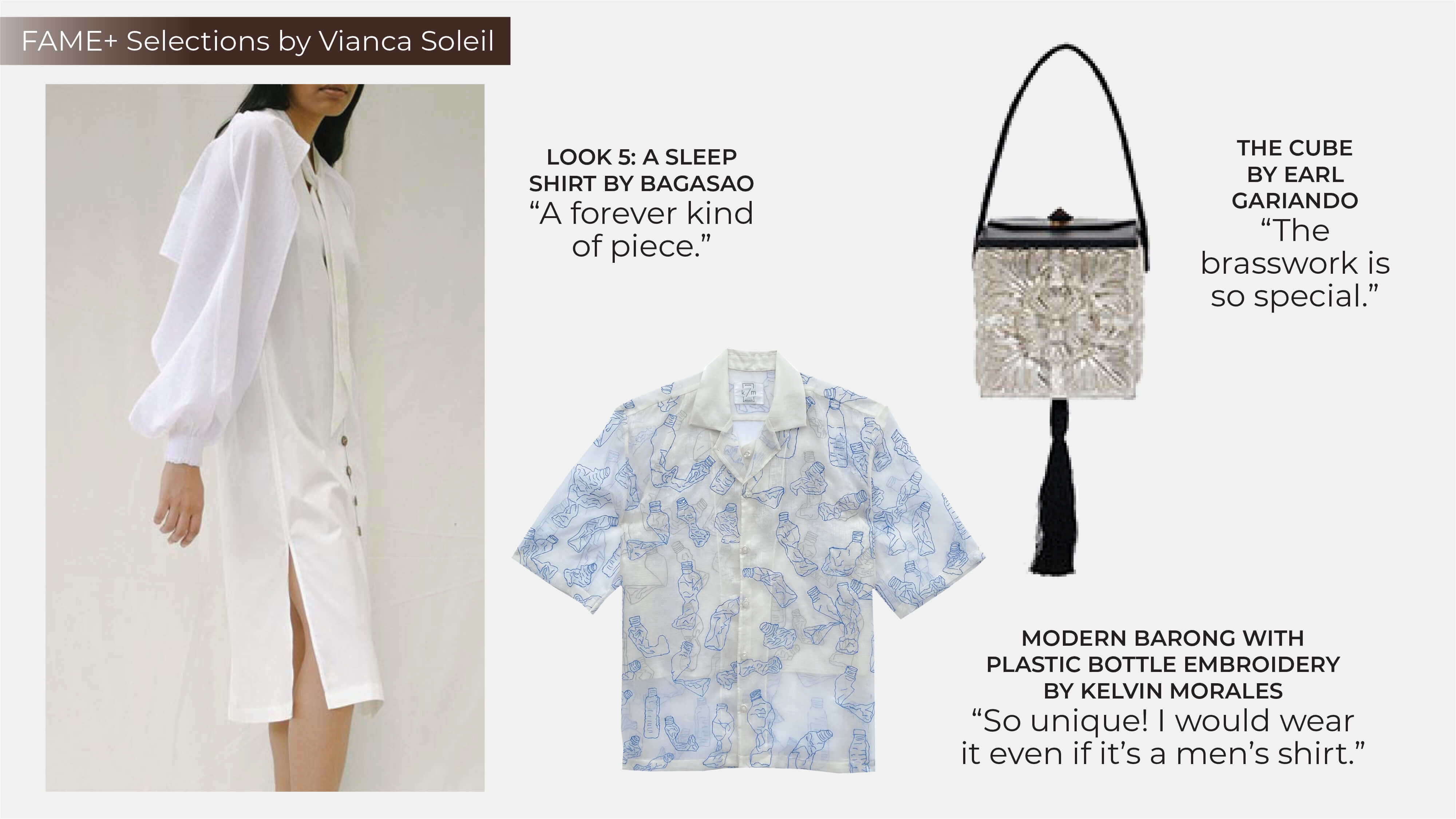 FAME+ Market Days happens online from October 20 to 22, 2021 at HopIn! Philippine design marks its second year online with this immersive digital expo, showcasing more than 200 storefronts and thousands of the finest home, fashion, and lifestyle products.
Don't miss the talks on the future of design, Philippine fashion, brand storytelling, and marketing by local and international thought-leaders. Grab the opportunity to connect with buyers, exhibitors, industry professionals all in one digital marketplace. To register for the FAME+ Market Days event, visit the HopIn Market Days registration page. Visit fameplus.com or follow FAME+ on Instagram and Facebook.