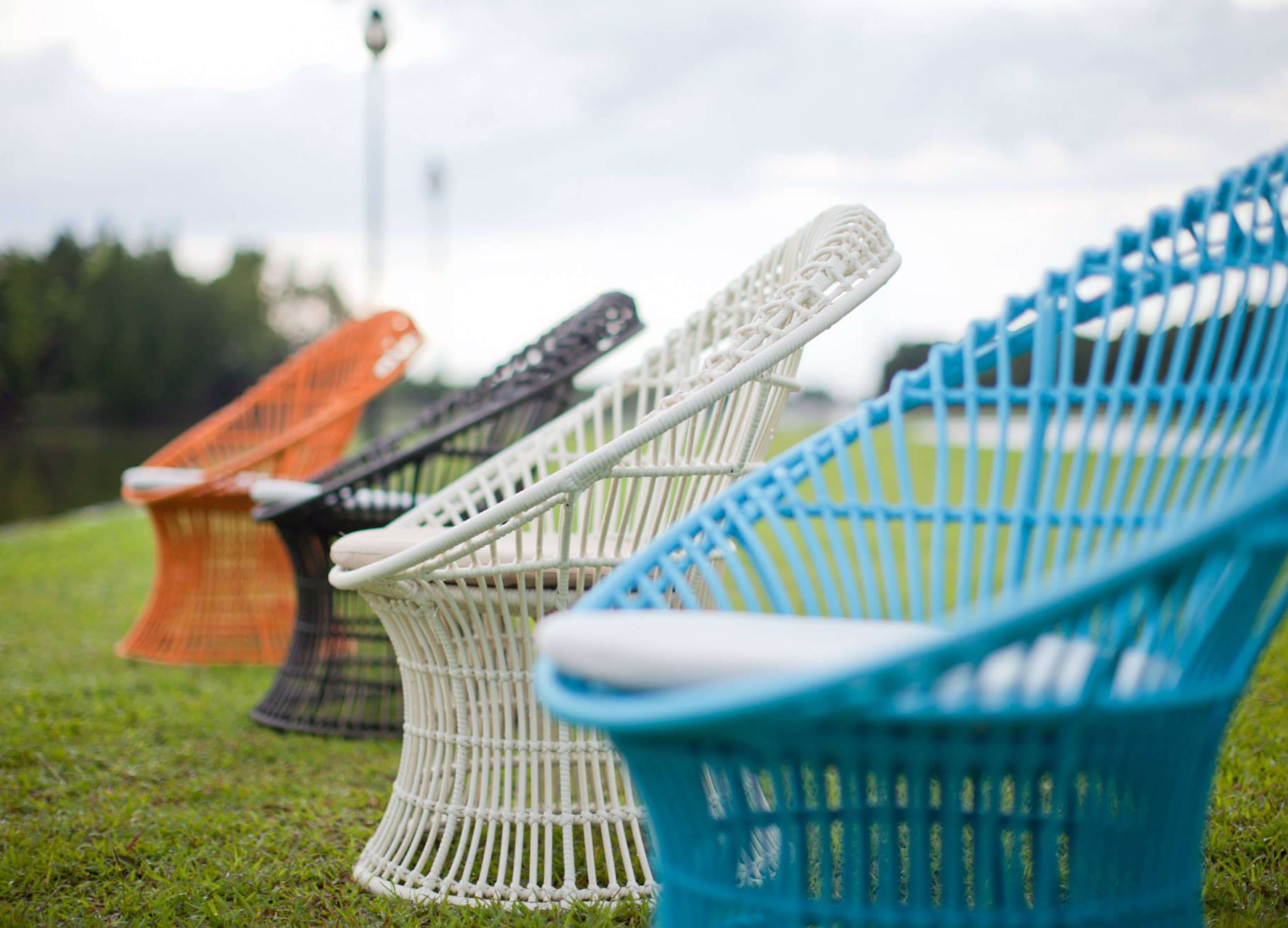 Level Up Your Outdoor Space
Beautify, cozy up, and inject personality into your outdoor spaces with these key picks from the FAME+ catalogue
by Ning Nuñez

A pocket garden or any outdoor space, like your balcony, patio, or veranda, is a pleasure and a privilege to have at home—especially in today's erratic times. Your outdoor space serves as a respite from stress, a welcome distraction from your everyday routine, and even a safer venue for intimate gatherings.
Turn to the overlooked outdoor areas in your home—the porch you used to welcome guests in, the small balcony of your condo unit, the terrace where you spend time with your furry friends, or even the garage or outdoor play area that you might have already transformed into a garden. A new set of furniture or a couple of key statement pieces can turn these outdoor spaces into an oasis that you, your family, and guests will love spending time in.
On our list: outdoor decor to liven up your space, outdoor furniture that lets you wine and dine in style, kid-friendly accessories for the little ones, planters and vases in a variety of materials for your plant babies, and more.
Photos courtesy of brands