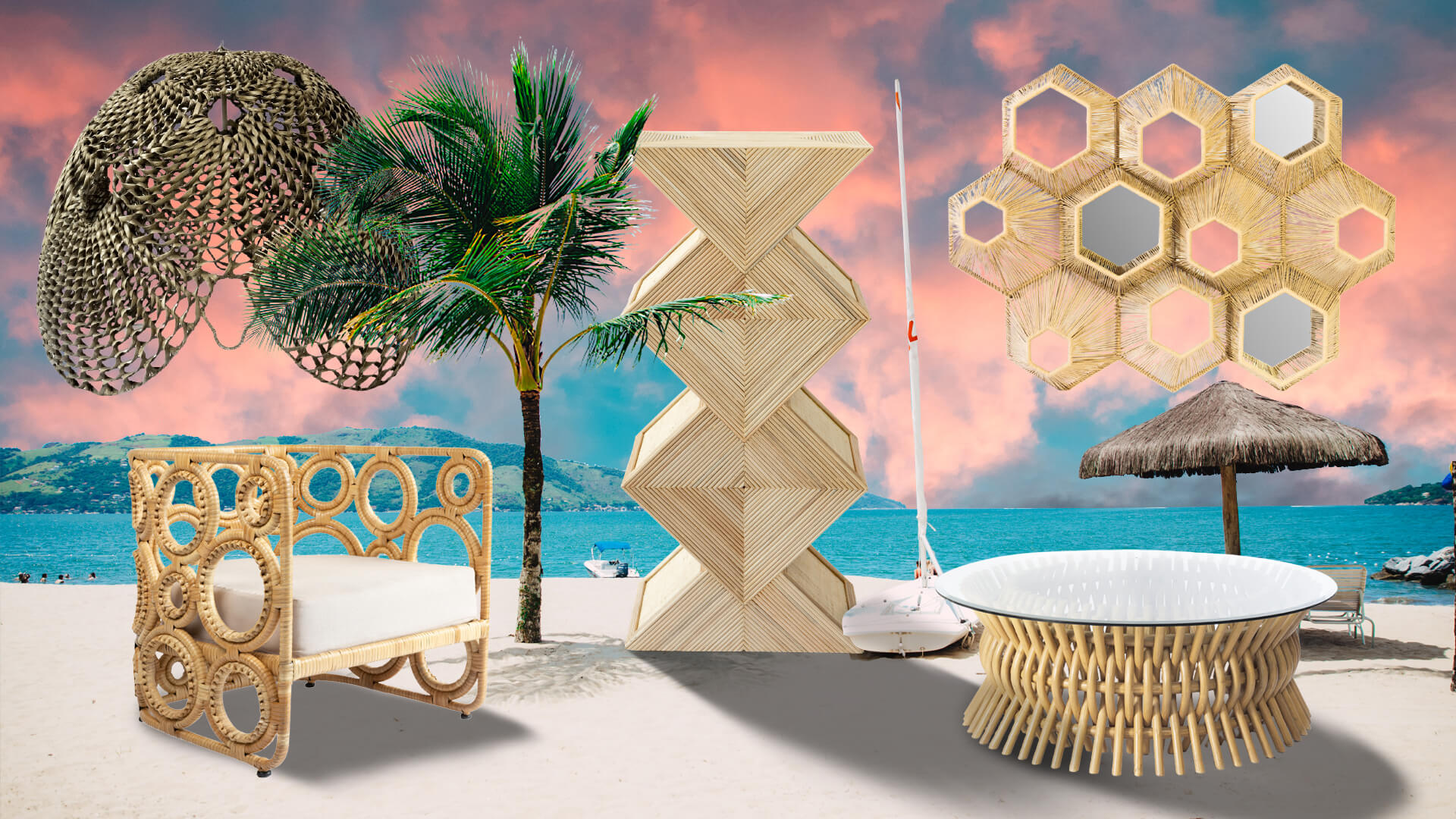 New Resort Style: Warmer, Safer, More Mindful
These 7 post-pandemic hospitality trends are not only design-forward, but sustainable, hygienic, and innovative
"When can we board a plane to see a beach again?" is the oft-heard refrain these days. With vaccine roll-outs and the slow lifting of travel restrictions, our wanderlust may soon be cured, but with many extra precautions, of course.
Hospitality design, which once put importance on overall style and luxury, now has to accommodate strict health protocols, cost-efficiency, mindfulness, and a more comfortable guest experience in a post-pandemic world.
On the aesthetics side, Architectural Digest Pro, in their article about Hospitality Trends, predicts a "return to nature" with sustainable and "…handcrafted furnishings and natural, rough-hewn materials" in place of the usual, commercially-manufactured hotel furniture and case-goods. Obra Cebuana's modern furnishings and accessories in rattan and other natural materials, along with its handmade details, fit the bill for this new movement in resort and hotel design.
Here are more of the experts' predictions for hospitality trends in the near future.
More natural, earthy finishes
The highly polished hotel interior of tailored curtains and shiny brass table lamps are giving way to warmer, more rustic spaces. These could include the use of contemporary versions of rattan and wicker furnishings, handmade and handwoven décor, and rough-hewn surfaces that have more tactile appeal than pre-fabricated finishes.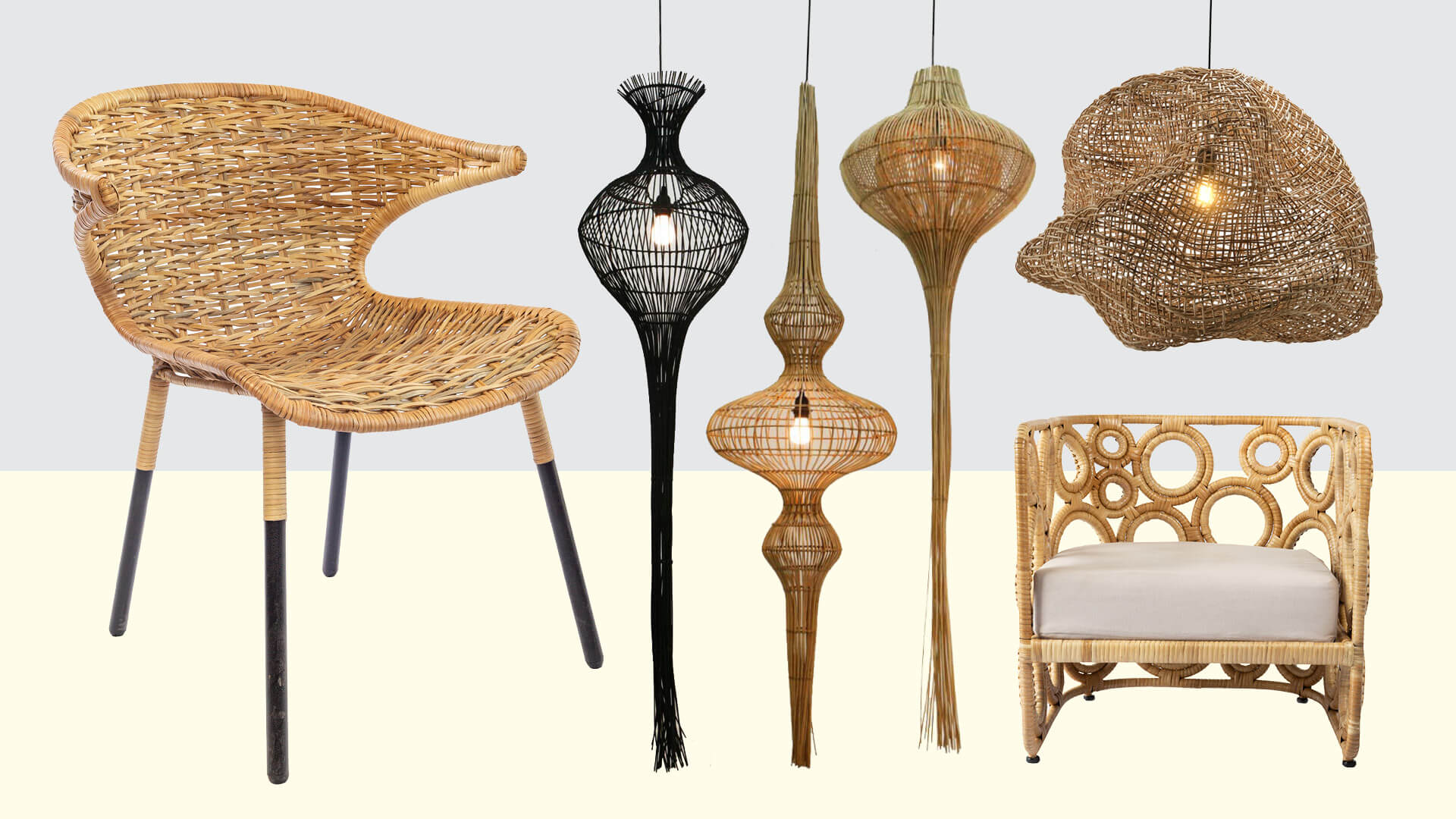 Natural-finish furnishings made of sustainable materials are perfect for nature-inspired, rustic spaces. (Left to right): Buckle Dining Chair, Stingray Lamps, Cloud Hanging Lamp, and Hoops Lounge Chair, all by Obra Cebuana.
Adding more outdoor spaces
These days, the ideal guest experience would be to lounge outdoors rather than in an enclosed public lobby, according to Travelpulse.com. The need for dining, drinking, exercising, and even holding conferences in well-ventilated, physically-distanced, outdoor or semi-outdoor spaces would disrupt typical hospitality design, wherein these types of amenities would usually be located indoors.
Work-friendly hotel rooms
With our omnipresent work-from-anywhere-setup, some of us may want the option of a safe and quiet working space away from home. Travelpulse.com recommends designing more practical and efficient workstations in lieu of the ordinary desks found inside guest rooms and suites, and the hotelier could even consider adding special concierge assistance for their guests' remote business transactions.
Less "Instagrammable" spots, more personal interiors
According to Architectural Digest Pro, hoteliers are having their properties redesigned less for the 'gram, and more for the personal experience. Instead of just slapping on accent walls or succumbing to generic hospitality furnishings, designers now focus on creating interiors that have a solid reference to the location's culture and materials, and strive to follow a more creative narrative of the hotel's theme.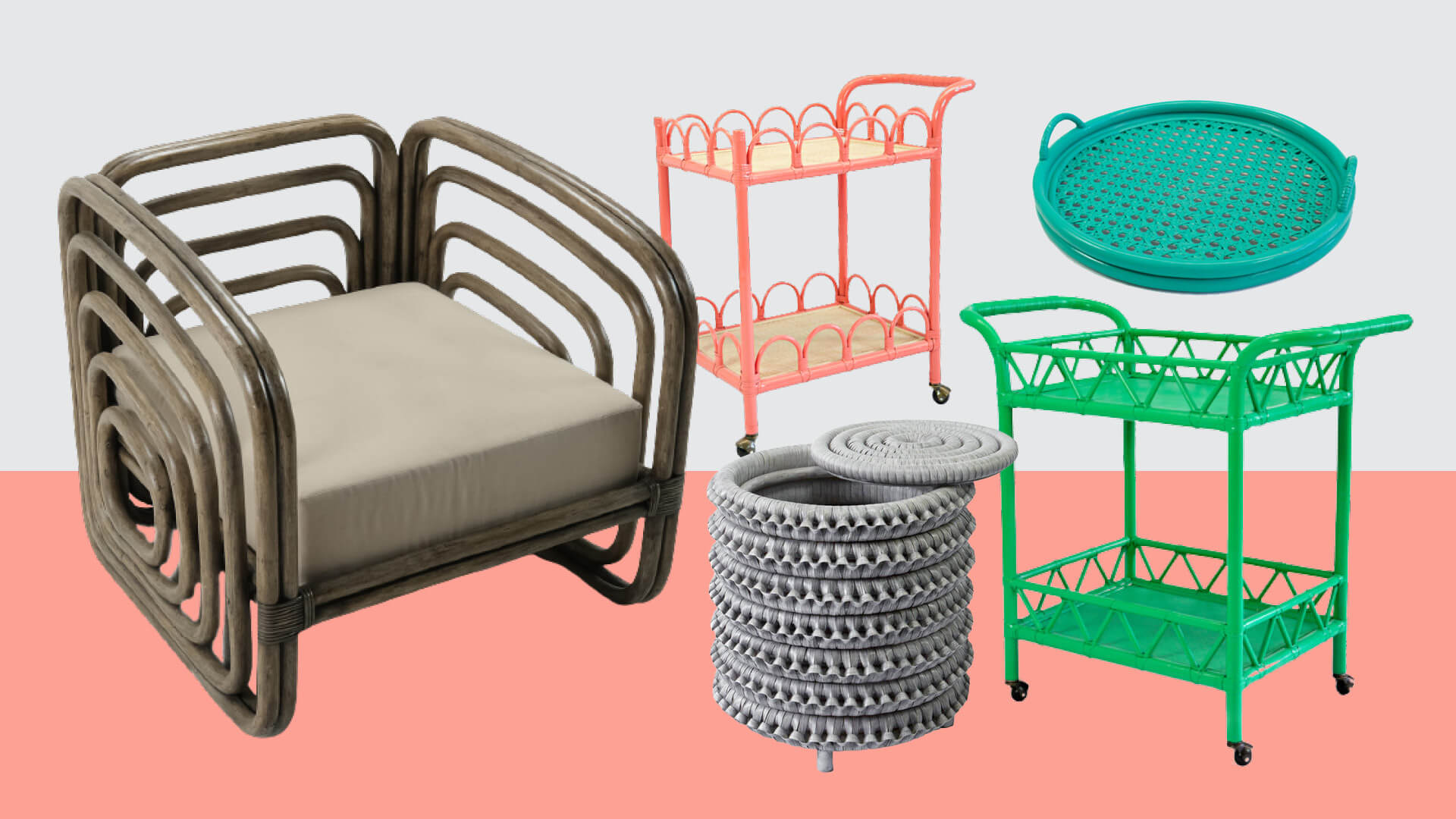 Contemporary rattan in trendy hues (Carlin Creative Trend Bureau notes "Strawberry Juice," a loud pink, as a hot color to watch out for this year) can add a personalized look to guest rooms. (Left to right): Mar Lounge Chair, Pink Bar Cart, Rick Storage, Green Bar Cart, and Round Solihiya Tray, all by Obra Cebuana.
Heightened hygiene protocols and touchless technology
These aspects should be implemented without a second thought, even in areas with low or zero viral cases. The health protocols may include contactless food and beverage service options, barriers, UV lights, particulate air purifiers, and antibacterial surfaces. Online check-ins and transactions, and even room temperature settings will be norm across all hotels and resorts.
Increased privacy and longer stays
According to Travelpulse.com, with the varying travel restrictions, guests may fly out less often, and if they do, would stay much longer to take advantage of the time. This may result in creating interiors that are more house-like, with better pantry amenities, and more comfortable lounging spaces. Travelers would also be seeking more private locations—either in pavilions that are in areas that are secluded from the public, or in redesigned hotel lobbies and public areas that minimize exposure.
A focus on the environment and sustainability
"The world is healing," we have been saying lately, and the hotel and resort industry has been following suit by doing its part for the planet. Aside from recycling rain and bath-water and using eco-friendly amenities and bamboo bedlinen, hotels can go one step further by completely by utilizing biophilic design and cross-ventilated spaces to minimize the use of energy. Designers in Architectural Digest Pro's article cite the eco-friendly practices of reusing and repurposing, and this could be manifested in the specification of finishes and furniture from sustainable materials and processes, or well-designed upcycled pieces.
Main image: photo collage by JP Meneses. (From left to right) Shell Lamp, Hoops Lounge Chair, Diamante Pedestal, Criss-Cross Center Table, and Honeycomb mirror, all by Obra Cebuana.