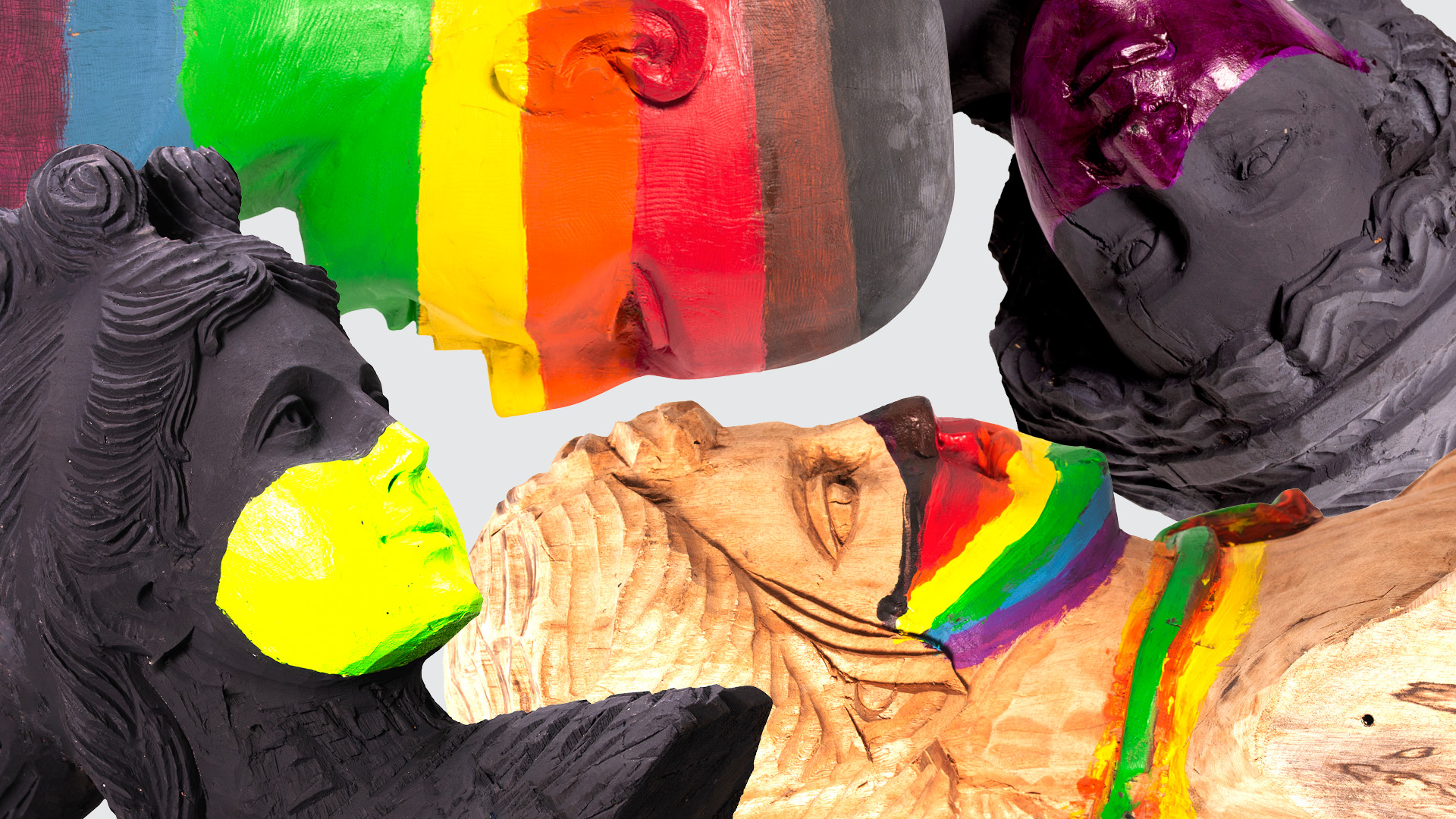 Figurative Objects
If there's one thing that will never go out of style, it's the human form
Design trends may come and go, and Neo-Baroque may give way to Neo-Bauhaus and all other movements in between, but there is one decorative object that will never disappear: the human face and figure.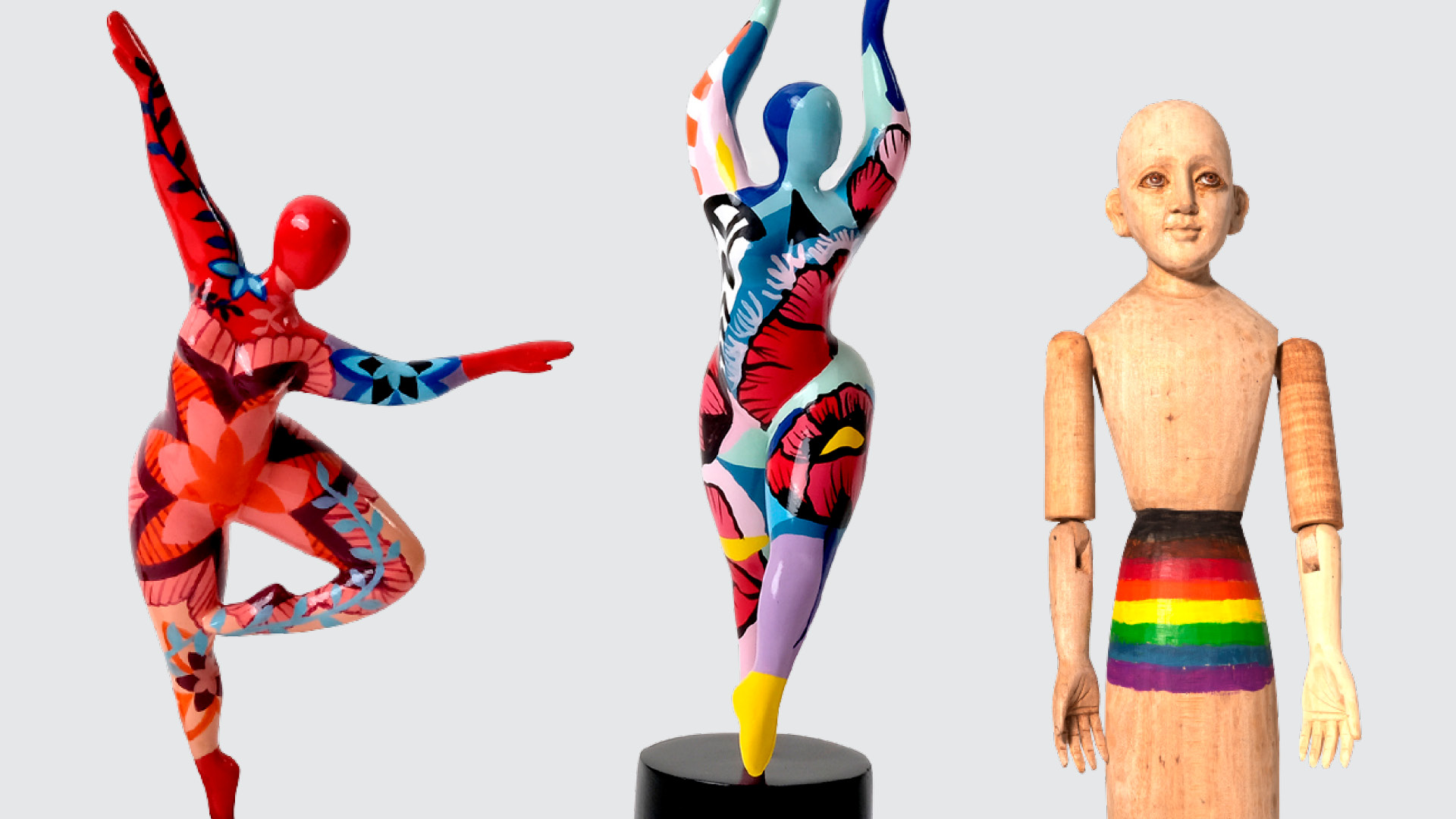 Human figures in décor can range from the stylized to colorful and quirky. (Left to right): New Ballerina Ladies 1 by Art Meets Craft; articulated Pride Statuette in painted mango wood by Chanalli.
In classical art, the human figure or face portrayed either in painting or sculpture, was more highly prized as an acquisition compared to still-life or landscape paintings. It is because that back then, in a world without photography, the artistic depiction of self or of popular subjects from mythology or literature, became an immortal representation of humanity.
Other factors may stem from the captivation with the human form. Religion is one, whether pagan or Christian. Human forms in old cultures were physical symbols of god and spirits. Filipino examples include the Bulul or bul-ol of the mountain provinces—crude, hand-carved wooden statues of rice gods that protected the harvest. Another example are the religious Santos or saints of the Roman Catholic religion. On the opposite side of the art spectrum, nudes represented the ideal male or female form.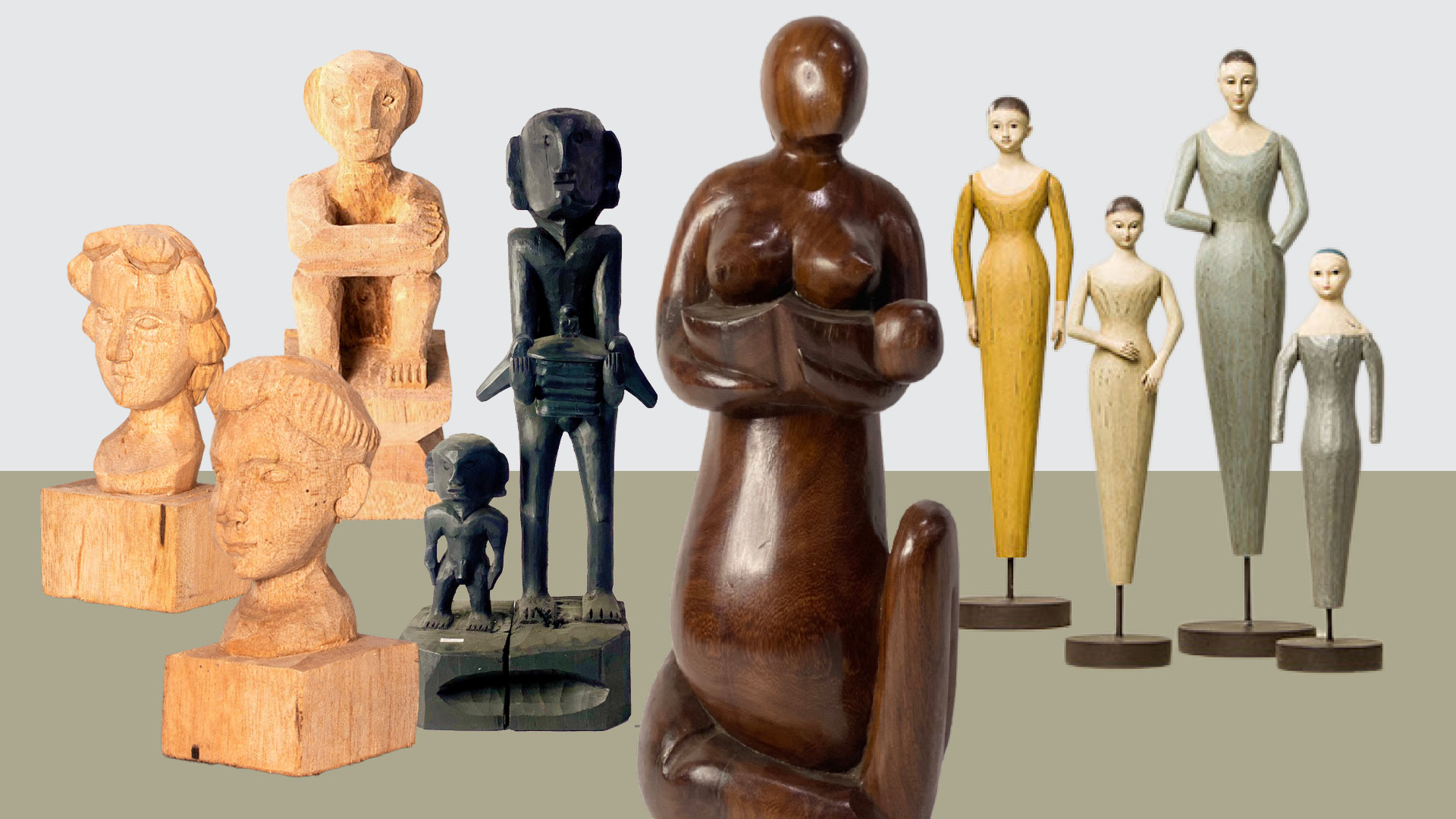 If your space is more tropical or traditional, go for muted, natural-finish, folk-style pieces. (Left to right): Hand-carved Male and Female Busts; Hand-carved Bulul (Rice God) in mango wood, all by Chanalli; Bulul with Child, and Mother and Child Sculpture in acacia wood, all from Galeria de Las Islas; Antique-style Poupettes on stands by Chrysara Nest.
But what makes us fascinated with figurative objects and art until now? From the 20th century onwards, the human form represented what was happening with society at the moment. This can be seen quite clearly in Chanalli's hand-carved female busts and heads. At first glance, the busts seem to be carved in the classical style, but upon closer inspection, are painted with colorful face masks—meant to be a cheeky reminder of what is happening to us all today.
Other human figures by Chanalli include articulated, jointed pieces painted with Pride symbols and colors, and mixed-media busts that represent ancient traditions. But regardless of reference and inspiration, each piece is a clear celebration of the human form, and of humanity itself.
Images from the brands. Main photo, above: assorted hand-carved wooden busts and heads with painted masks by Chanalli.