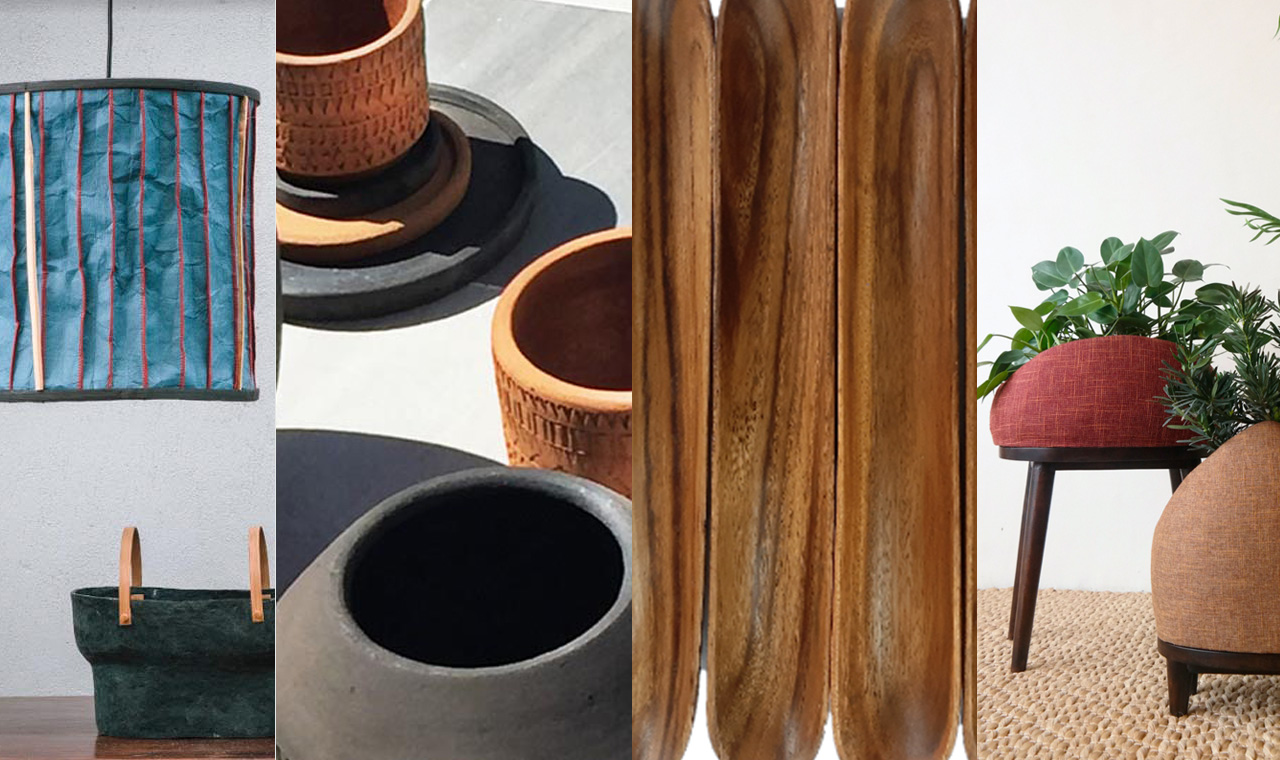 Channel the Breezy Tropical Life Indoors
Let the sunshine in and feel the tropical vibe both indoors and out with some of the best sustainably designed decor and home furnishing.
The tropical look has been quite popular over the last few years, but it was during the COVID-19 lockdowns that many tried their hand at home gardening and creating an outdoor feel inside their living room. And while lockdowns may no longer be the norm, the desire for furnishings with a breezy natural feel isn't going away anytime soon.
DesignPhilippines, under the direction of dynamic design duo Rita Nazareno and Gabby Lichauco, as part of the home and home furnishing pieces from CITEM's product development program. The product development program helps Philippine manufacturers and designers show off their wares in an international setting to help their brands grow both commercially and internationally.
With good design stemming from the country's tropical climes and endemic materials, Philippine products are a natural fit for this aesthetic. See what we mean with the products below.

1. Dine with Lapekto Lapel's Wooden Plates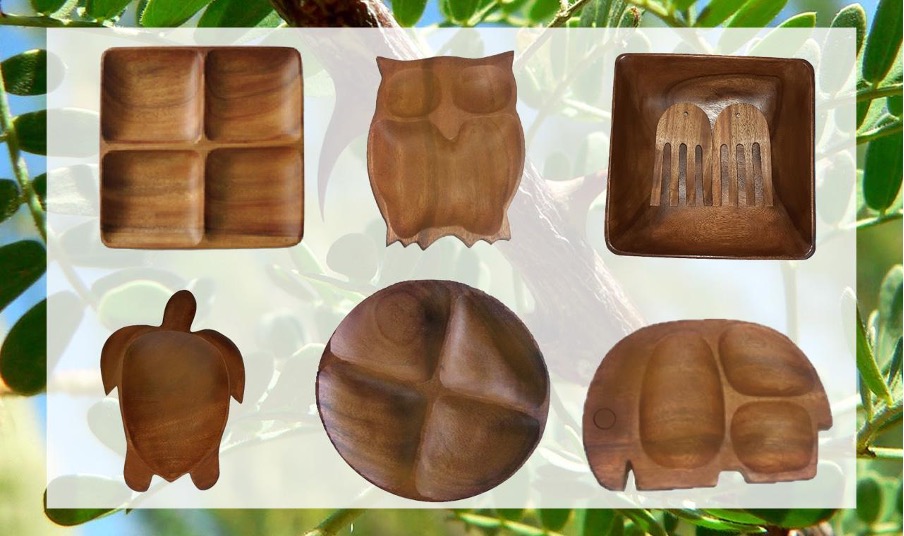 Lapekto Lapel is one of the established acacia wood producers in the Philippines. Each kitchen and home accessory is intentionally crafted from wood that is sustainably sourced.
Acacia is a fast-growing tree that multiplies when seeds fall to the ground or birds help propagate the seeds. Wood from this tree is a quality hardwood and ideal for use since it is not considered an endangered species.
Discover more from Lapekto Lapel here.

2. Dress Up Your Indoor Plants with Planters from Red Slab Pottery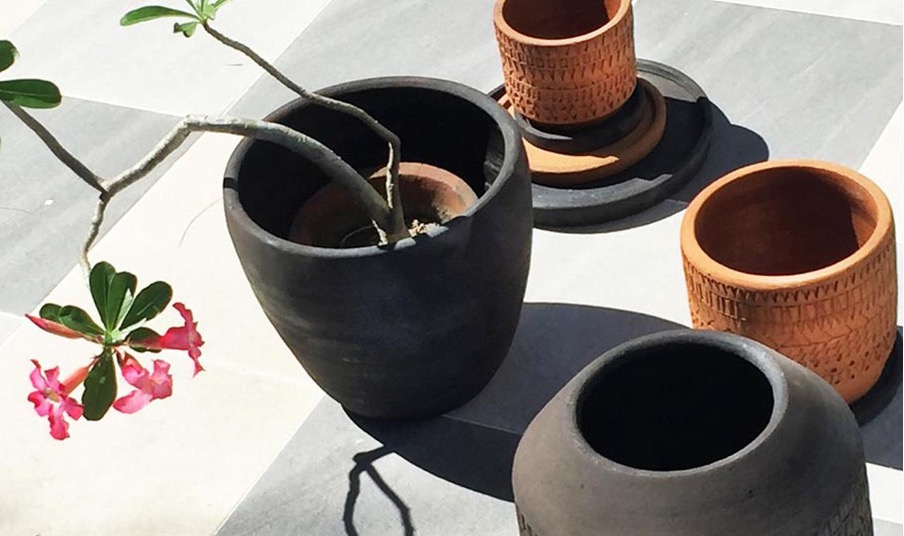 Using terracotta clay, these beautifully crafted home and gardenware are a great and easy way to bring in the outside.
The clay used in Red Slab Pottery's products come from clay deposits found specifically around the Philippine province of Victoria,Tarlac. The clay is hand-slapped (a local technique) or thrown on a wheel. It is then dried and then fired in a wood kiln, similar to Japanese Raku.
Because Red Slab pottery are both sourced and made in the same province, their work uplifts the entire community of Victoria.
Discover more from Red Slab Pottery here.

3. Light Up Your Space with These Indigenous Lamps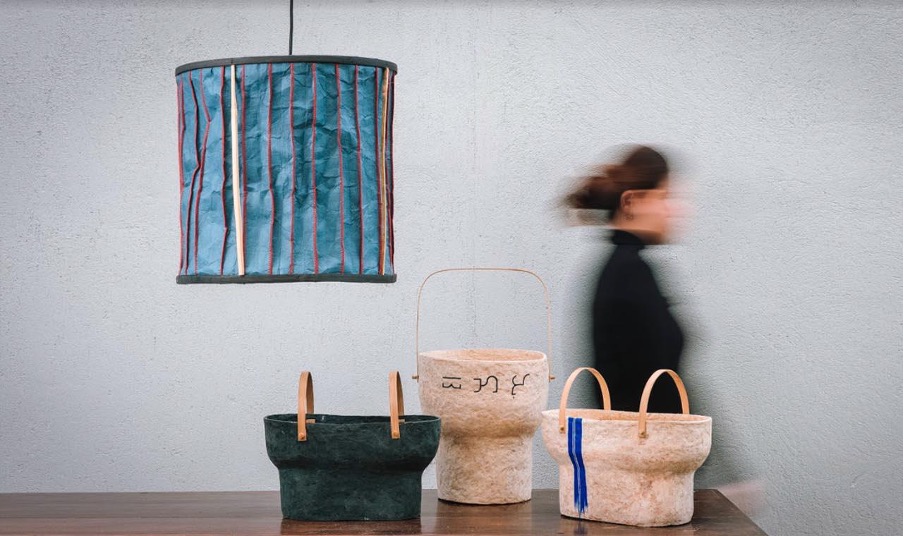 100% earth friendly, the myriad of lighting fixtures from Indigenous—from accent lighting to pendant lamps—will easily be the focal point in any room.
Indigenous' sustainable packaging, stationery and home accent pieces are made with some of the Philippines' sturdiest natural resources like Abaca fiber, pineapple leaves and wild grass. Indigenous also practices ethical sourcing, procuring raw materials from the poorest and most distant communities, practicing fair trade, ensuring that all workers and artisans get a fair share of the actual production of goods, and adhering to local labor laws to ensure proper wages and social benefits.
Discover more from Indigenous here.

4. Rustic and Recyclable Furniture
Rustic furniture celebrates the natural elements of the materials used to make it. Surfaces don't have to be smooth; they can appear weathered, distressed, or woven, which gives it a cozy, lived-in feel.
In the bustling province of Cebu, Obra Cebuana Furniture Designs manufactures rattan furniture and home accessories. Indigenout materials that are locally abundant and wholly renewable such as rattan are carefully woven and finished by expert craftsmen skilled in the art of furniture-making.
Obra Cebuana's award-winning designs of contemporary elegance infused with old world charm. Each of their pieces evokes the rustic soul of the Philippine islands delicately playing around with natural textures, patterns and contours.
Discover more from Ora Cebuana Furniture Designs here.