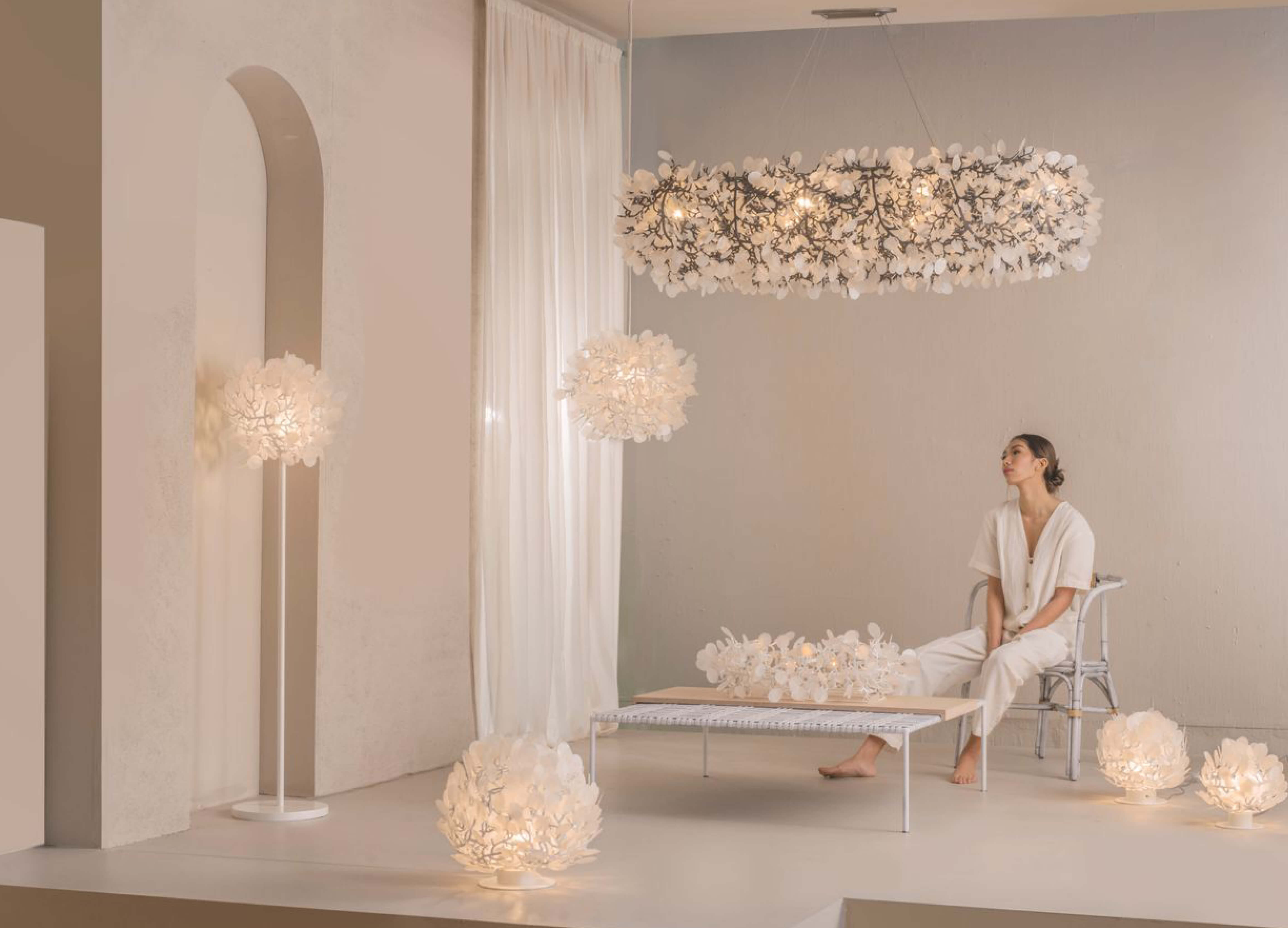 Let There Be Light
In the latest edition of Maison et Objet and More, lighting fixtures—floor and table lamps, pendants, sconces, and more—are shining examples of Filipino ingenuity
by Vicky Montenegro

The latest edition of Maison et Objet and More (MOM), the famed French trade fair's digital platform, is in full swing. For this edition, homegrown furniture and home décor brands showcase designs for Spring-Summer 2022 that highlight the Filipino's own brand of contemporary and innovative designs.
Product designers Rita Nazareno and Gabby Lichauco return as creative directors, leading a group of more than 20 brands. The design mentors have chosen to "focus on nostalgic objects and lifestyles, translating the culture through design and tangible objects," Lichauco explains. The collection, called "In Any Kind of Place," showcases designs that celebrate each participating brand's take on combining contemporary and experimental design with Filipino culture, aesthetic, and traditions.
Among the standout pieces are the lighting fixtures—floor and table lamps, pendants, sconces, and more. Here, a quick look at the new lighting pieces that "glow up" the collection.
E. MURIO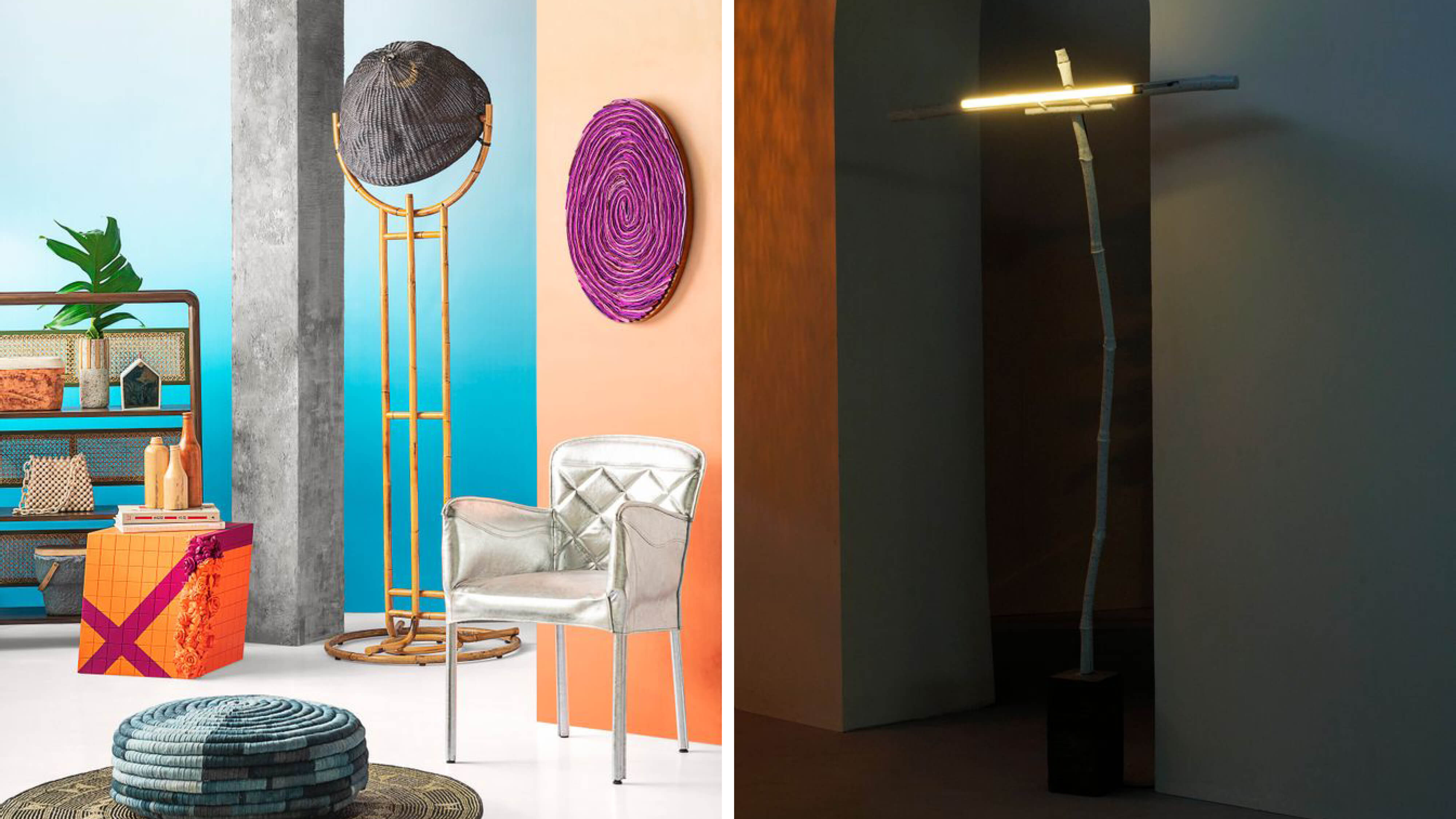 g/t Lamp: Featuring a collaboration between two local brands: a flame-bent rattan frame topped by a cane shade by Zacarias 1925
T-Branch Lamp: Concrete base is softened by the presence of a bamboo-stem frame
FINALI FURNITURE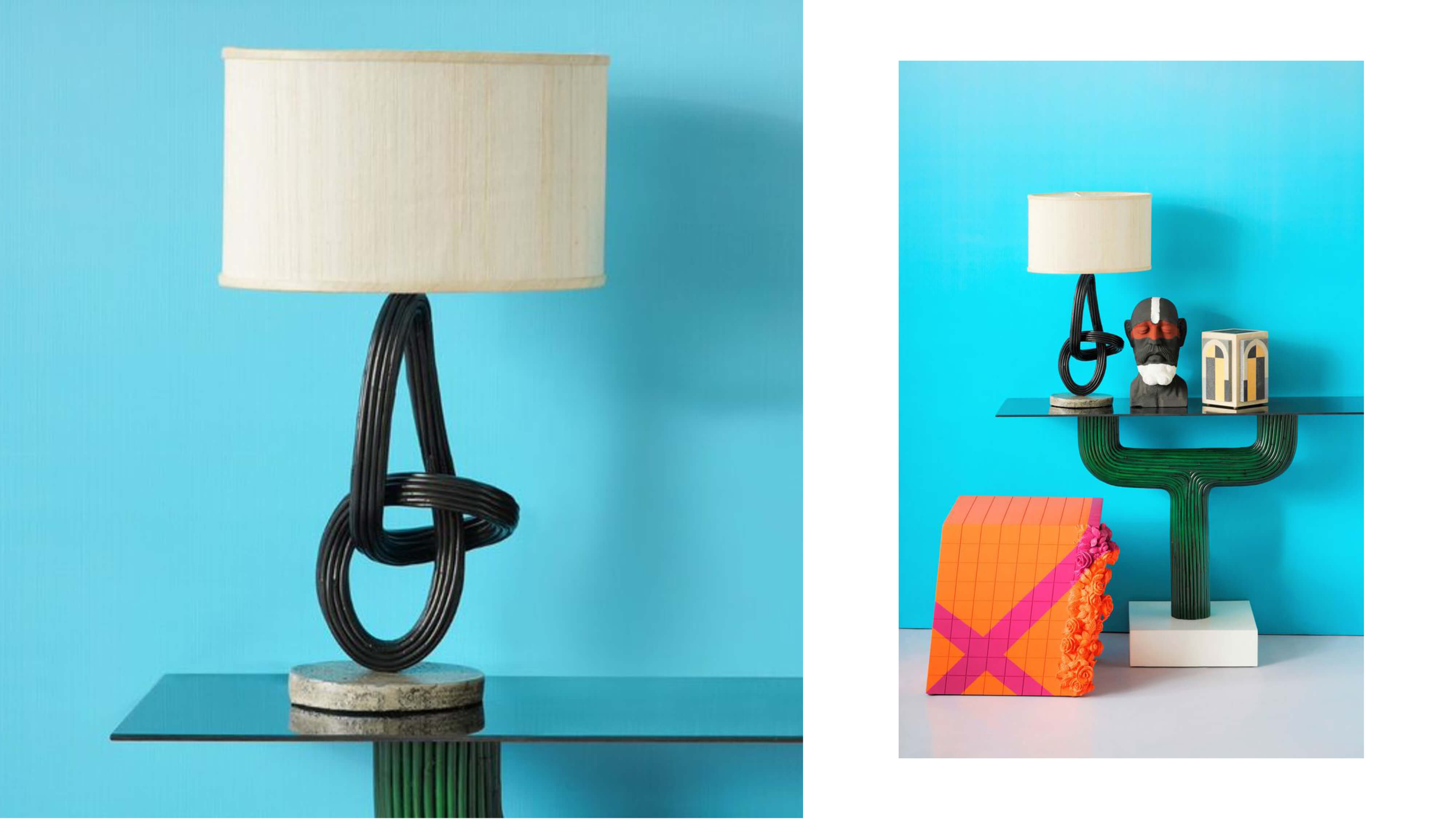 Abyss Table Lamp: The base—intricately formed using rattan—is a striking sculpture
HACIENDA CRAFTS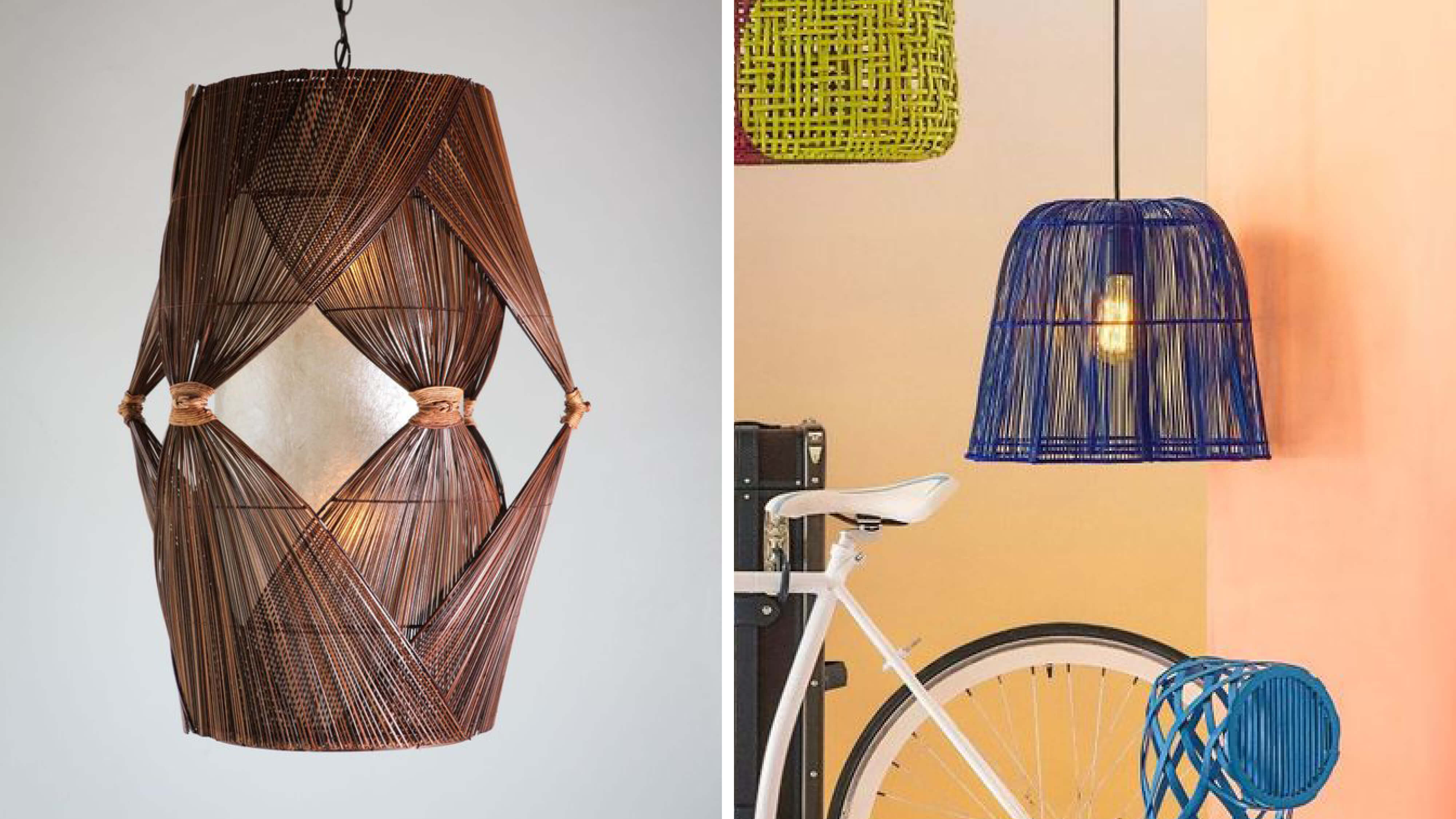 Bugkos Pendant Lamp: Bugkos which means "to tie" in the Visayan dialect celebrates the art of loom weaving
Cannele Pendant Lamp: Its shape reveals what it's inspired by and named after: the French pastry
INDIGENOUS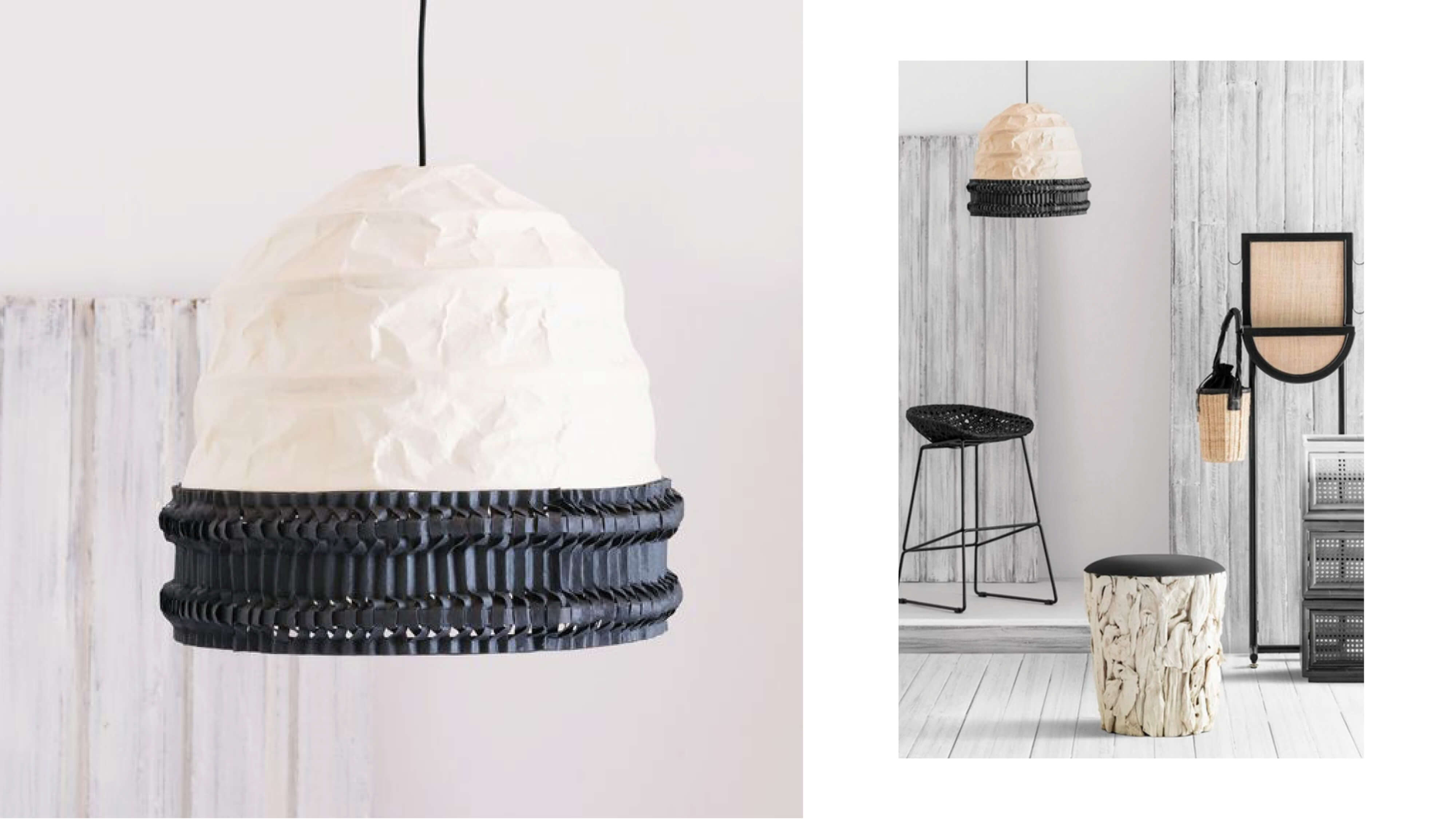 Mushroom paper lamp designed by Nicole Cabanlet: Mushroom-shape lamp made of leatherized handmade paper and bamboo skin and accented with a snake weave design
LIJA BY THAT ONE PIECE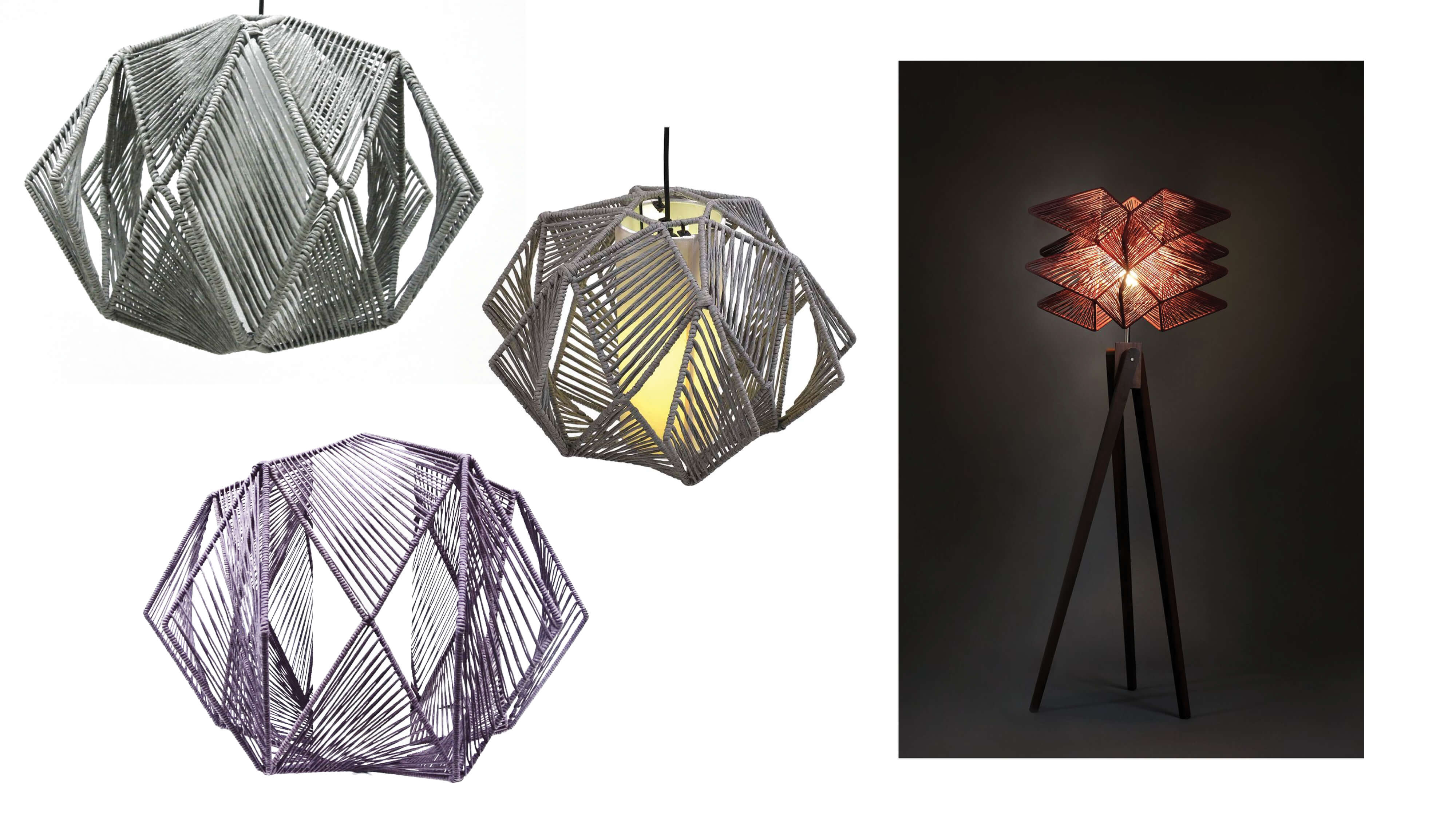 Radiant Lamp Collection: Paper twine on metal frame forms different shapes of a diamond
Pamana (Heirloom) Floor Lamp: The floor lamp version exhibits a sculptural design of avian wings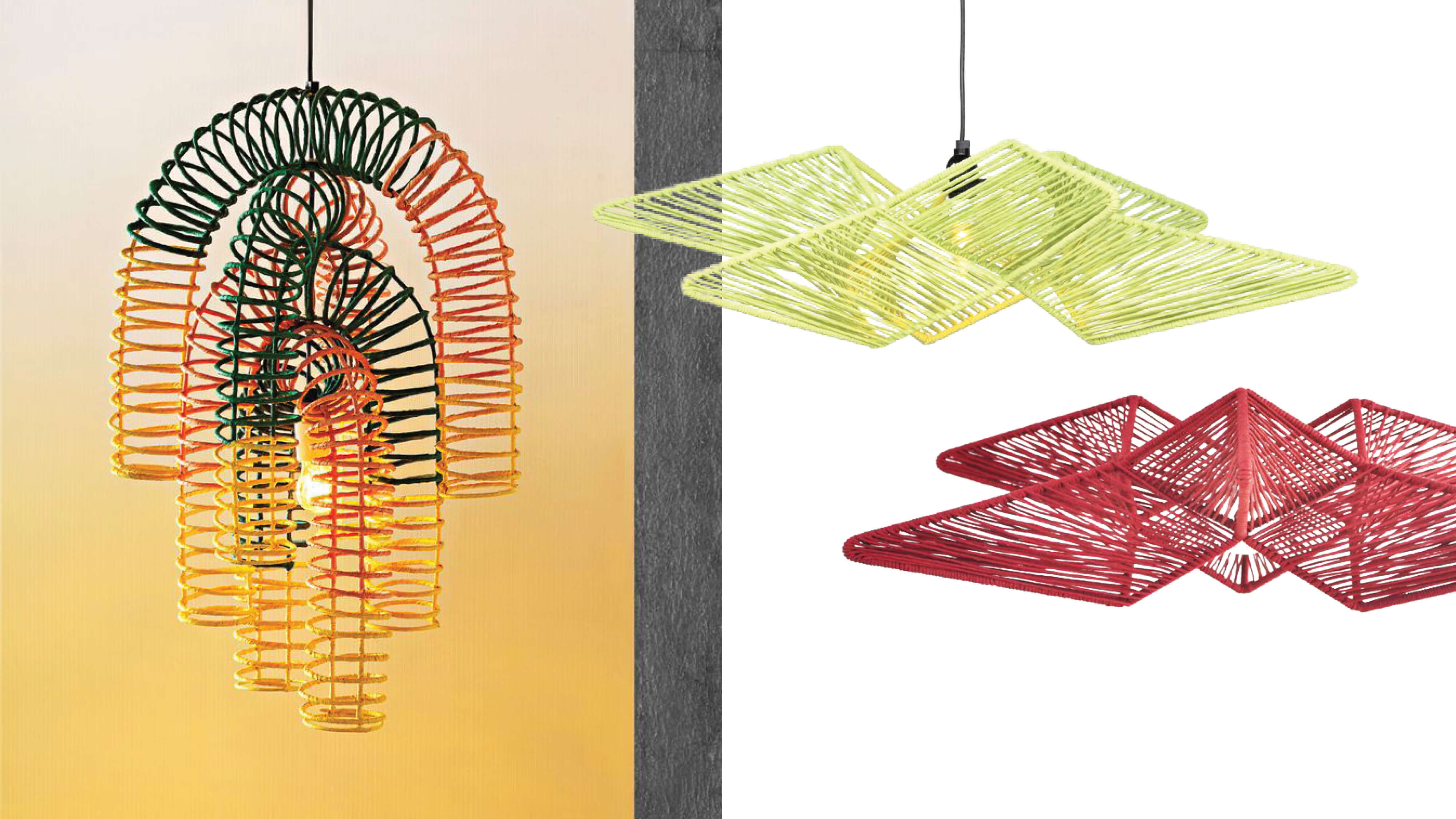 Macaroni Chandelier: Designed by Rachelle Dagñalan, macaroni shapes forming a helix combined with the bright colors look fun and contemporary
Pamana (Heirloom) Pendant Light: Its shape resembles that of a bird in flight, which is why its been named after the Philippine eagle, Pamana
OBRA CEBUANA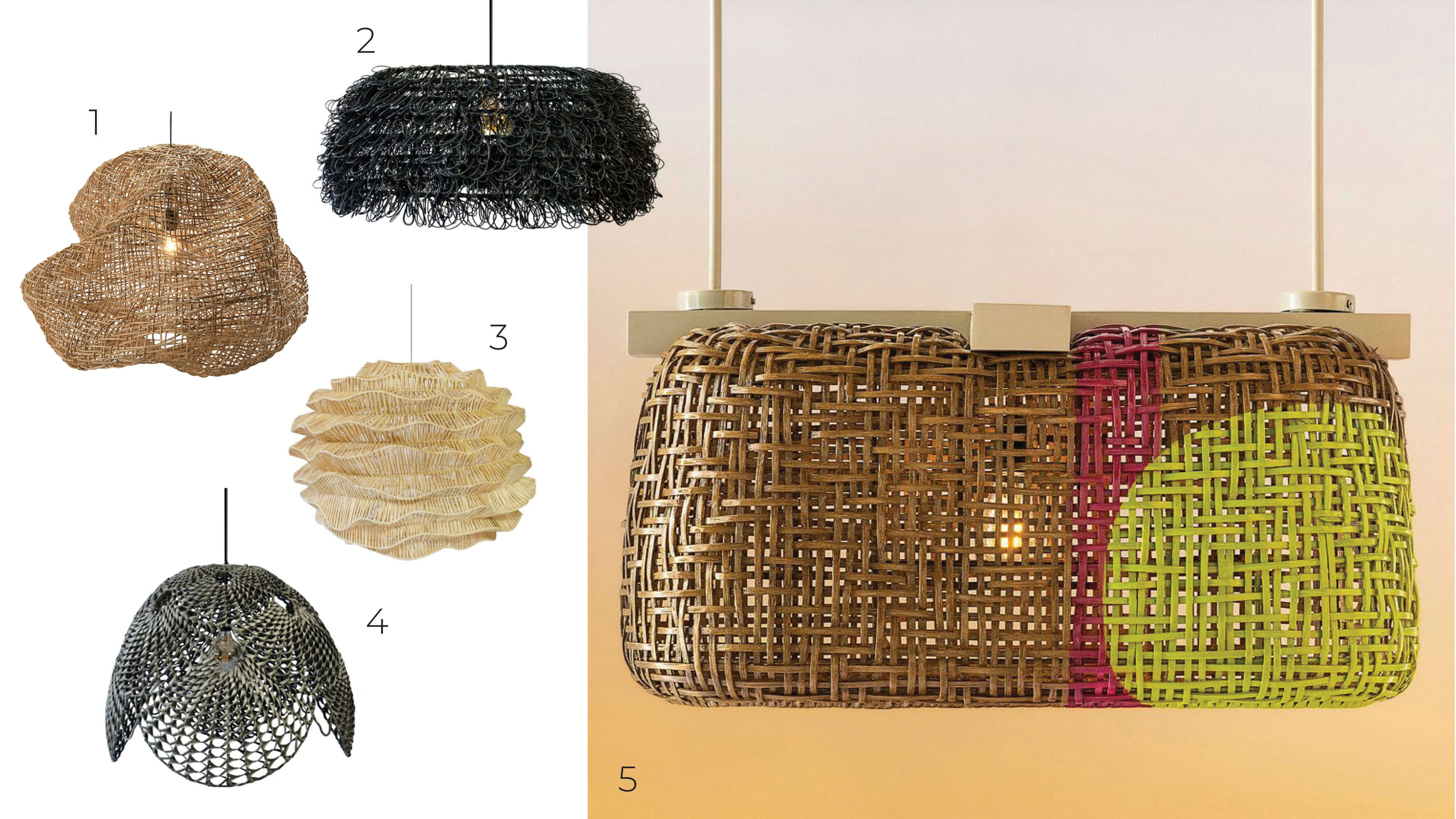 (1) Andora Wicker Pendant: Wicker weaving on metal frame forms this organic, handsome shape
(2) Nero Hanging Lamp: A certified black beauty of a nest of rattan
(3) Pendant Lamp: Rattan is rendered in an origami-like wonder
(4) Hanging Lamp: Rattan split on metal frame creates a shell-shaped beauty
(5) Pouf Hanging Lamp (Rectangular): The rectangular shape comes to life with contemporary colors in a graphic design
PRADO FILIPINO ARTISANS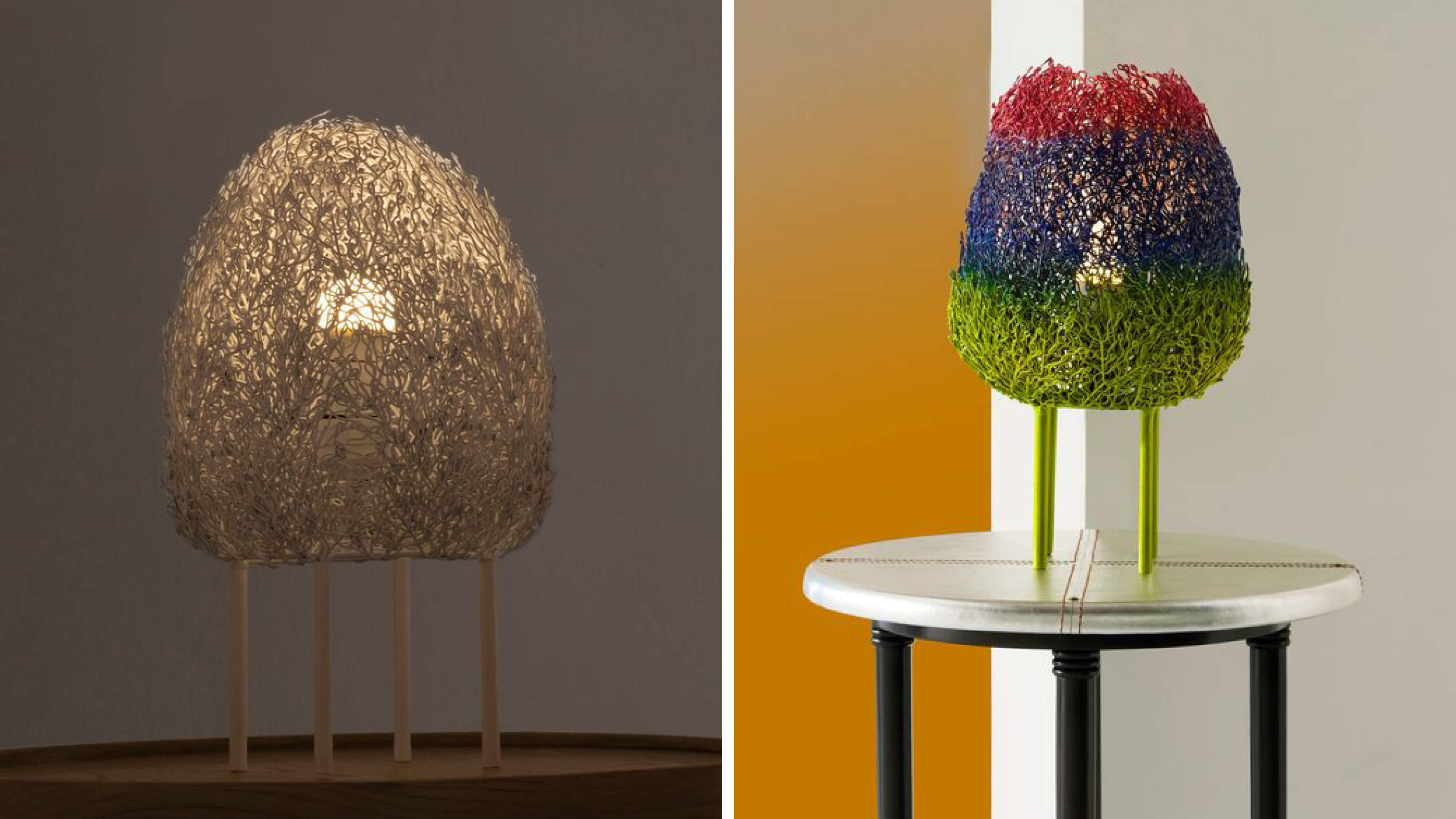 Cocoon Lamp: A standout desktop piece showing labor-intensive, filigree-like wirework in a cocoon shape—available in custom color, form, and size
STONESETS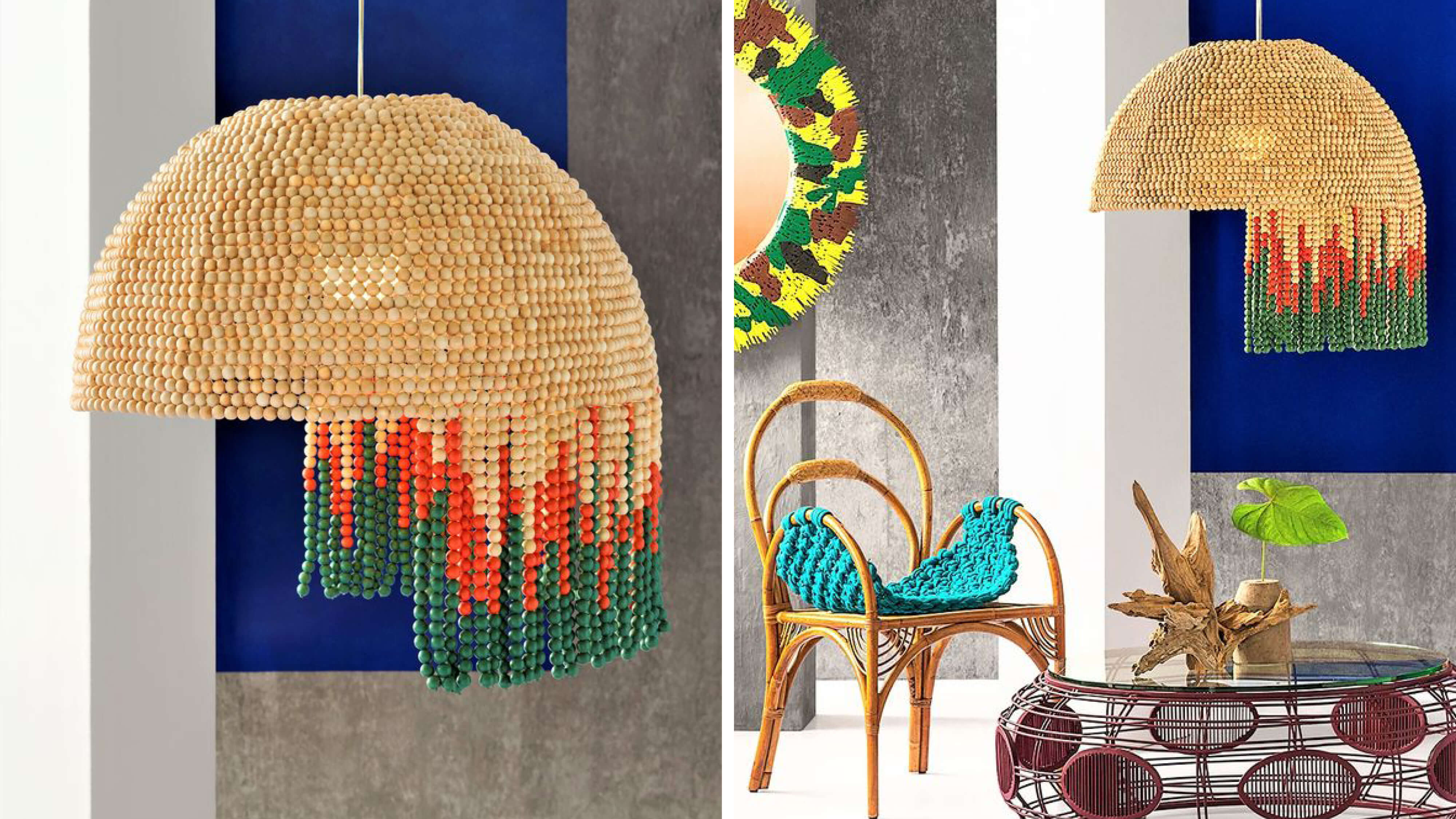 Beads Lamp Chandelier: This striking chandelier has a host of references: Manila's hip jeepneys, disco, and Cher's iconic bangs, among others
VENZON LIGHTING & OBJECTS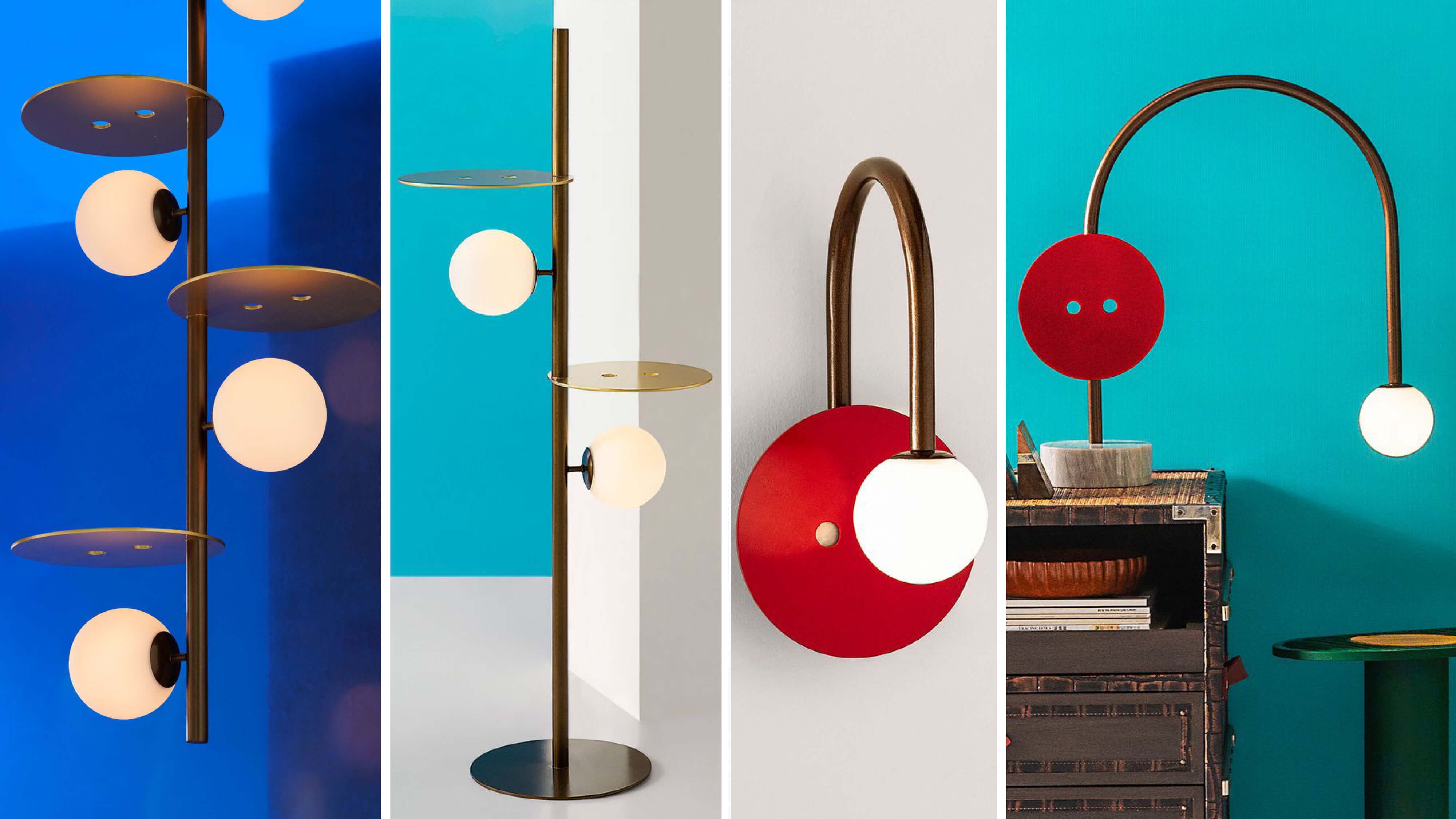 Button Collection (Desk, Wall, Floor, and Drop Lights): This collection is a splendid fusion of mid-century modern and art deco and uses metal, opal glass globe diffusers, and marble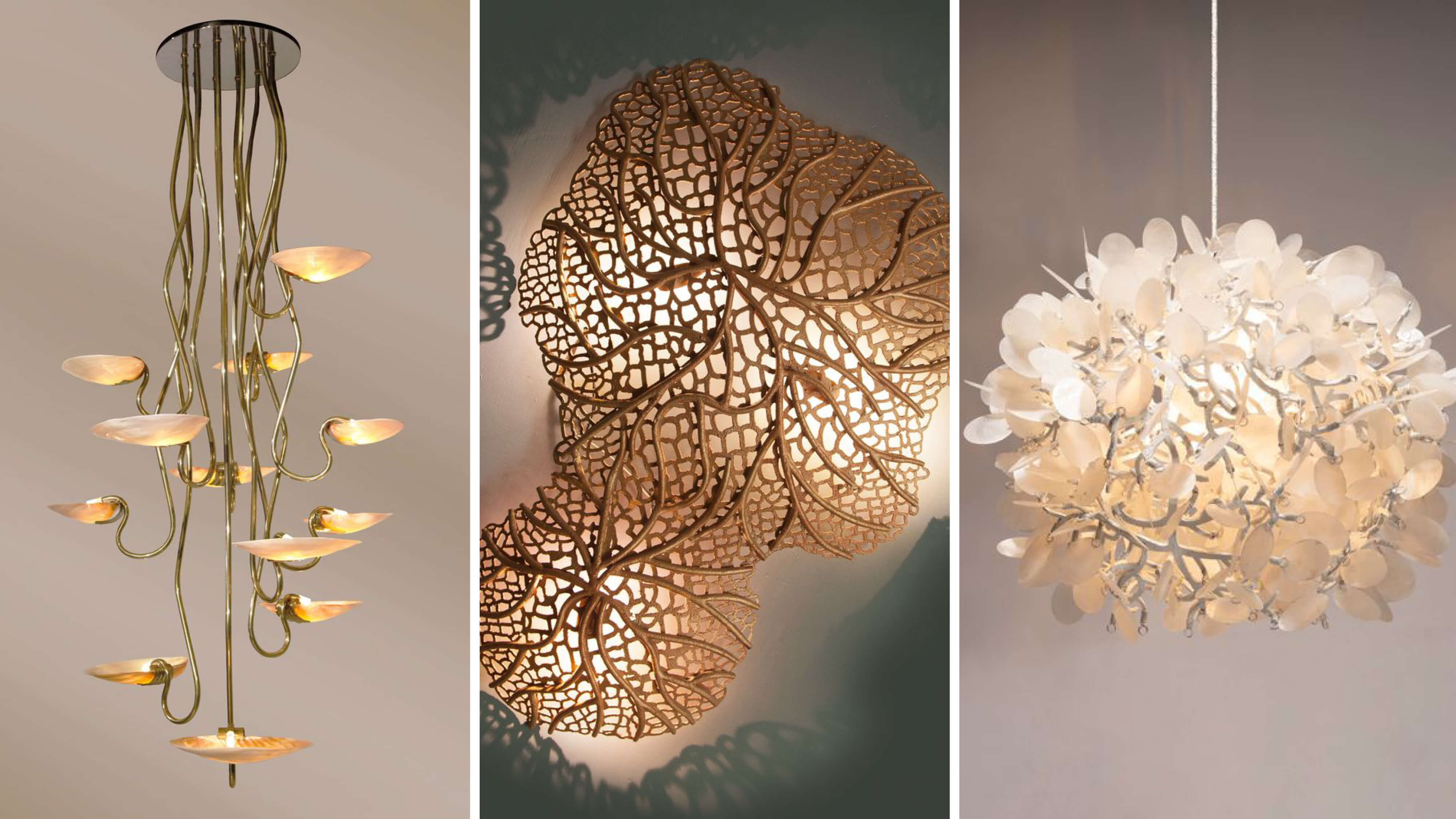 Sienna Chandelier: Handcrafted using metal and natural shells, it's a dramatic fixture made for high ceilings
Montemar Wall Sconce: Aluminum frame in copper rose finish is great for accentuating walls
Cherry Blossom Bouquet Pendant Lamp: Made of capiz shells and hand-twisted aluminum, it's a floral stunner for your home
ZACARIAS 1925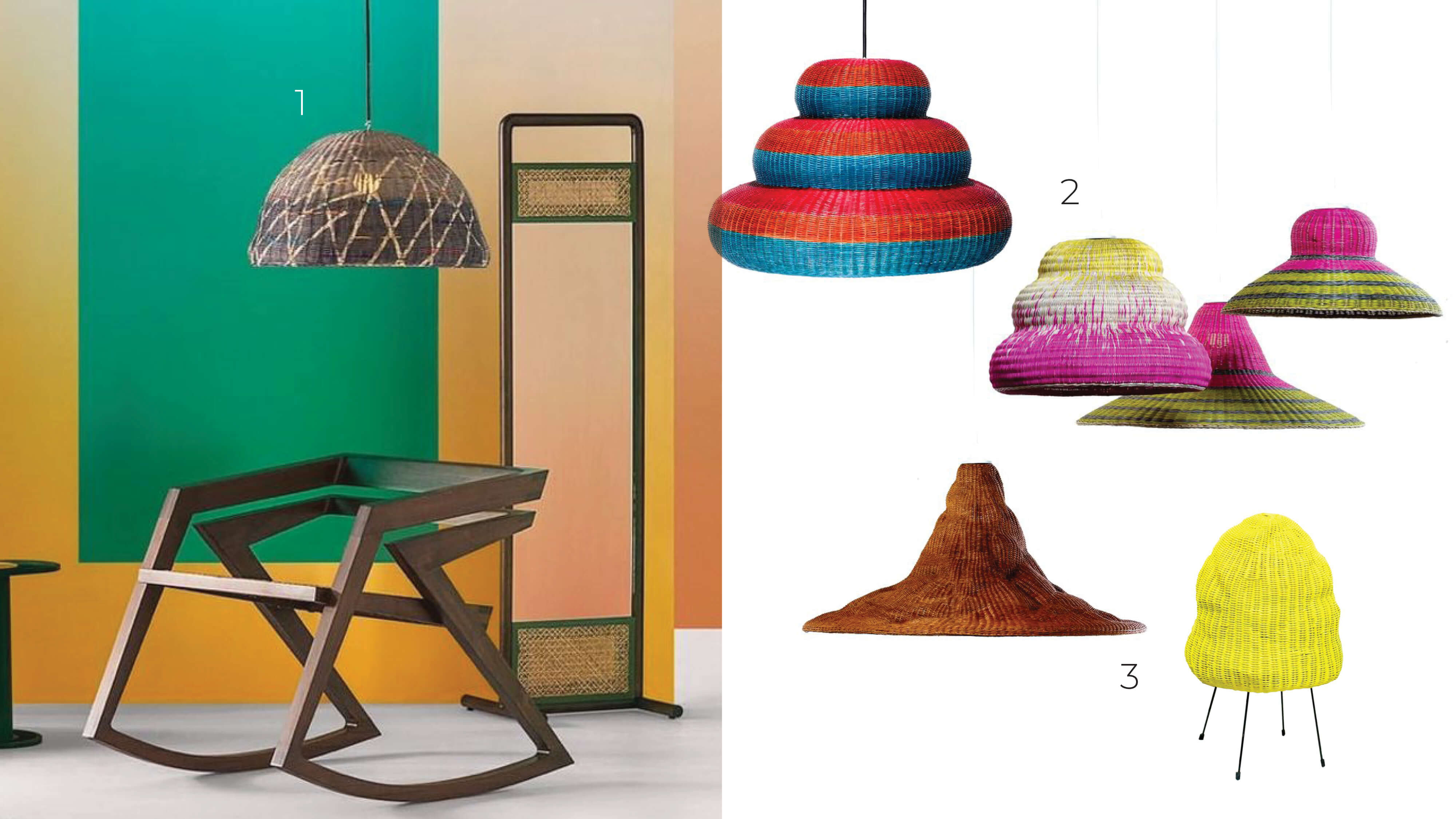 (1) Julie Candy Lamp: Combines the brand's classic shapes and most popular painting and weaving techniques
(2) Candy Lamps: The whole collection features different jovial shapes in candy colors
(3) Monolith Lamps: Handwoven wicker features the brand's signature crumpled Monolith weave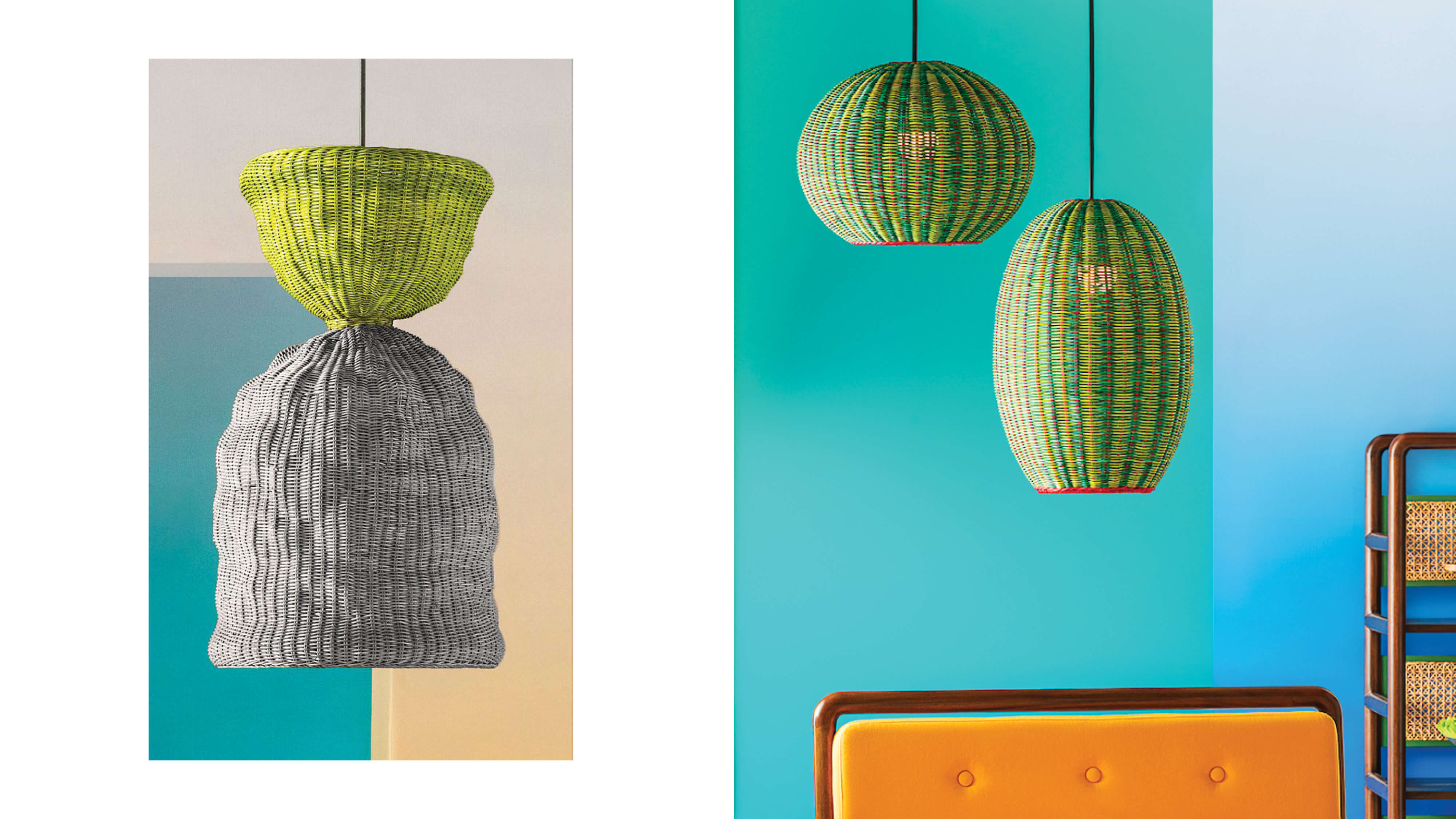 Monolith Totem Lamps: Another version of the Monolith lamp showcases an emblematic shape
Pakwan Lampshades: Summer vibes in the color and shape of the celebrated summer fruit, watermelon
ZARATE MANILA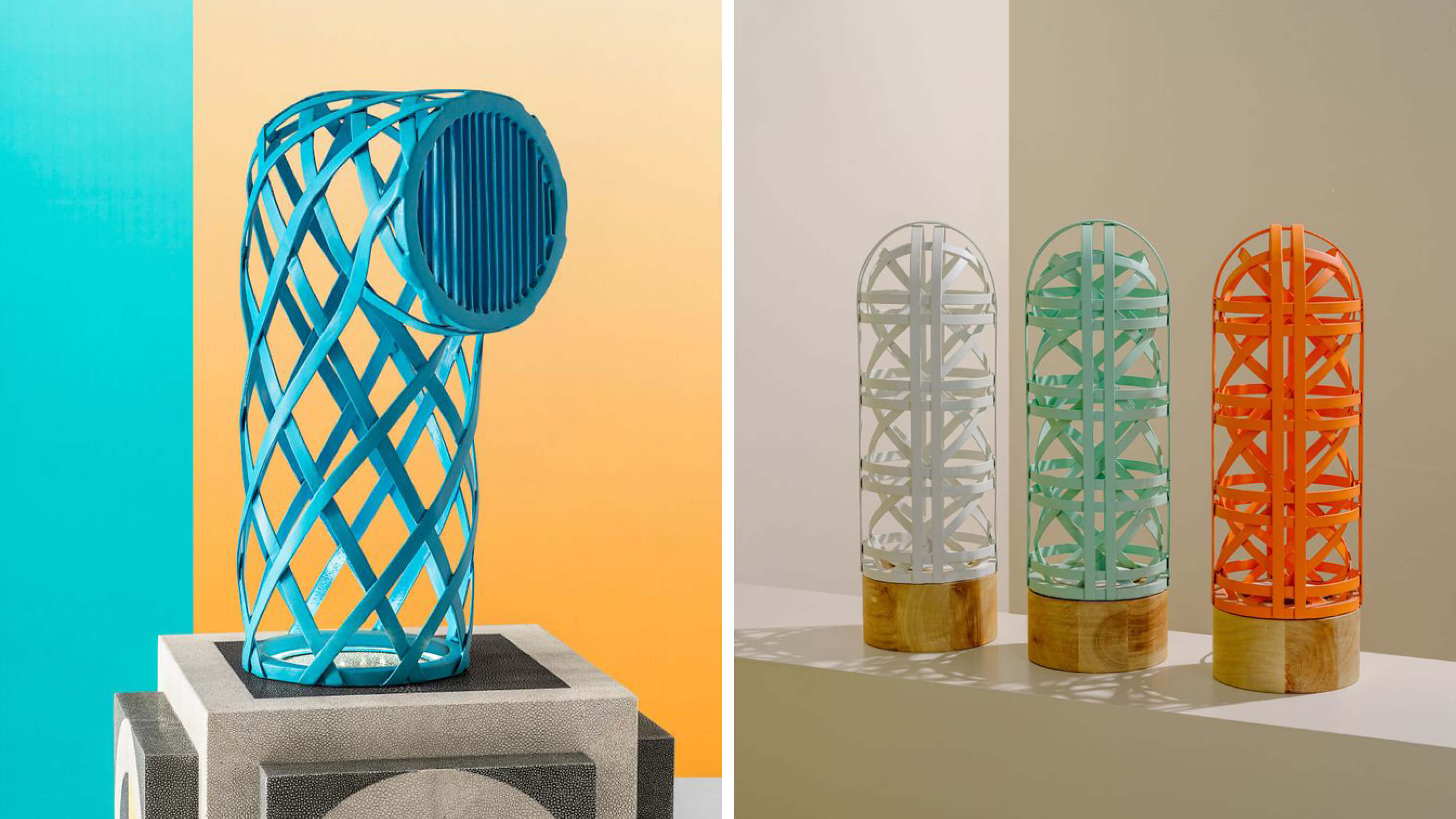 Saucer Lamp: A Zarate and Nazareno/Lichauco collaboration, it's a nod to retro-futurism, referencing The Beatles' Yellow Submarine and futuristic shapes
Bò Lamps: Stanley Ruiz and Jim Zarate-Torres collaborate on this neotenic design made of powder-coated steel and lacquered wood