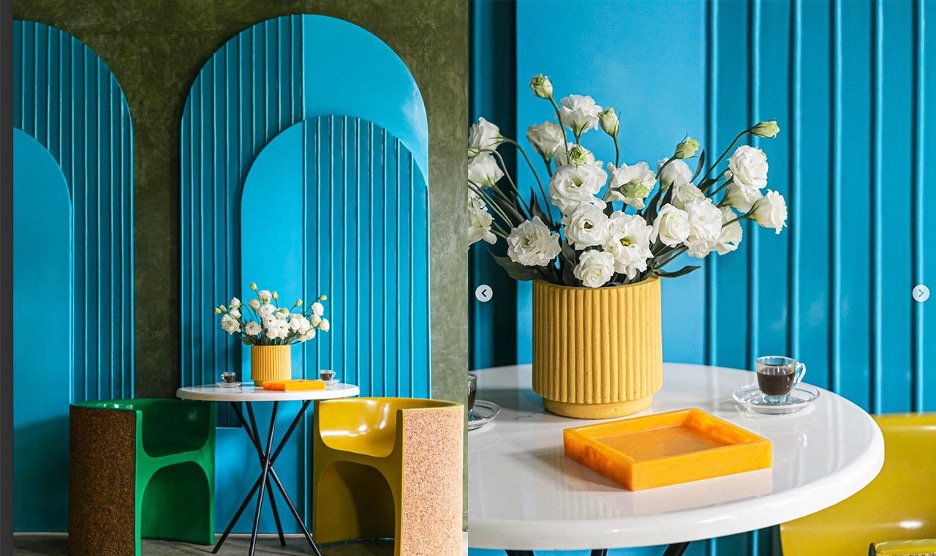 Would You Like Some Personality for That Space?
While classic vanilla is proven and safe, expressing one's unique point of view has never been as sought out as it is now. And while a hyper decorated space is one reserved for the brave, there are plenty of ways to inject a subtle dose of personality to your interiors.
Below, we give you 5 ways to liven up your space with punchy products made with natural materials. From beetles to bright lights and punchy wall panels, you'll be wanting to refresh your surroundings when you're through with this list.

Beetlemania from Zacarias 1925
You won't mind having a Philippines Rhinoceros Beetle crawling round your living area when you see how Zacarias 1925 has scaled up the creature as a wicker stool or let it crawl up a wooden side table.
Discover more from Zacarias 1925 here.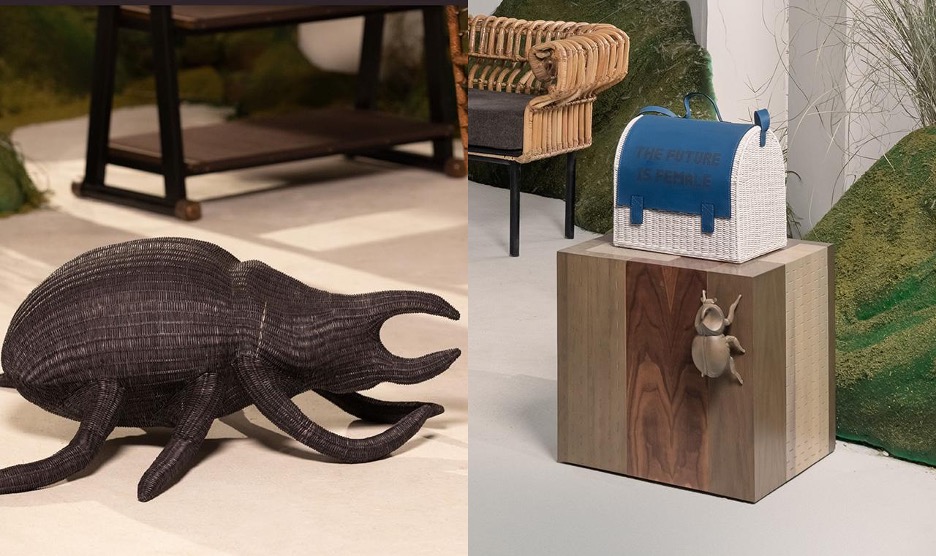 Bright Lights of Lija by That One Piece
We're not talking about wattage when we speak of Lija's bright creations. Made with materials indigenous to the Philippines, Lija's Pamana pendant light and Macaroni chandelier are colorful and contemporary pieces that will light up any space, whether or not the bulbs are on.
Discover more from Lija by That One Piece here.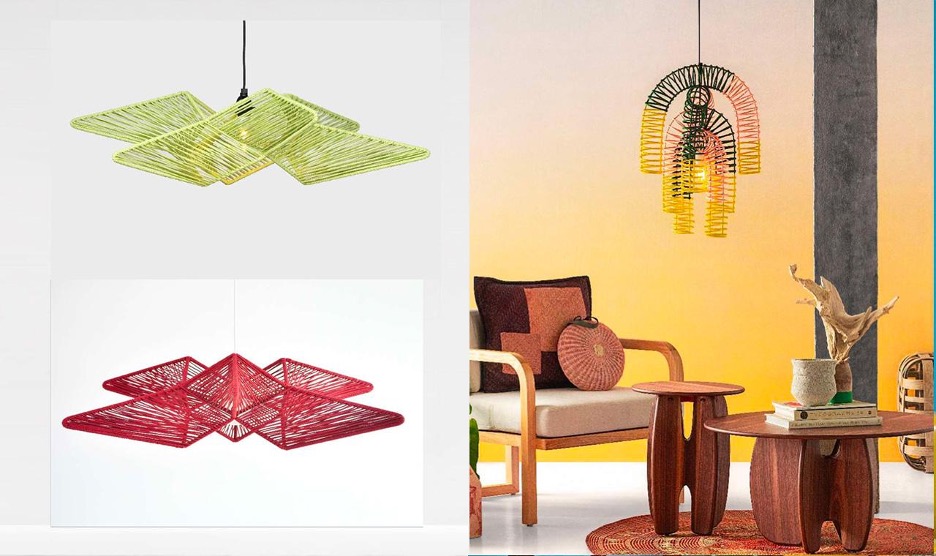 Say It with a Weavemanila Inc. Rug
Truly a greeting like no other, when you've got one of these Weavemanila Inc. at your door, you'll certainly have guests stopping for a closure look. This year, under the creative direction of Nazareno/Lichauco, you'll find abaca woven into a thread spool shape with impatient expressions embroidered onto them. Surely, these rugs will happily wear your feelings, if you ask them to make it.
Discover more from Weavemanila Inc. here.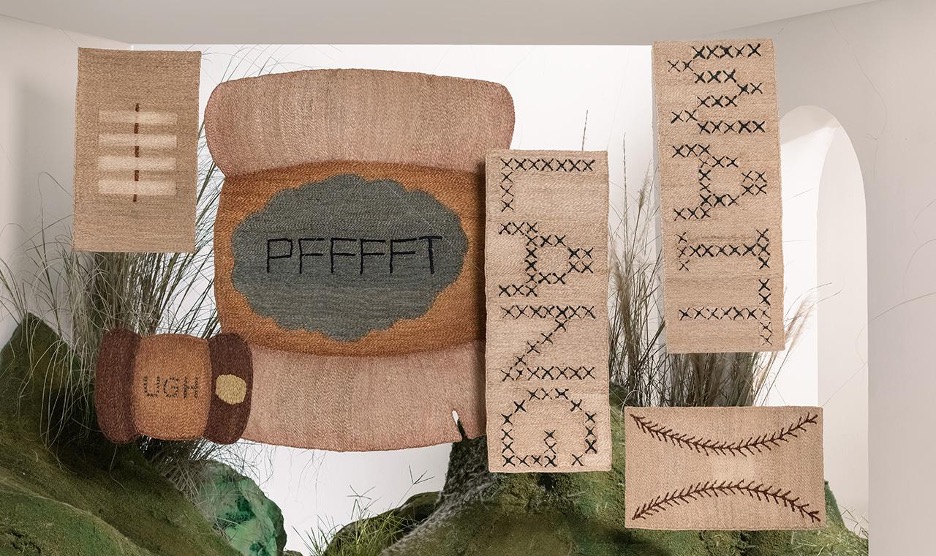 Neutral and Neon by Stonesets
There's something about a stroke of neon on a neutral hue that's both comforting and enlivening all at once. The rounded shapes of the Stonesets' dining table and stools are beckoning for a quiet huddle. And if you've ever thought, "This would make a great cake stand," when you saw a perfectly shaped table, Stonesets has a matching one to fill your query.
Color Your Wall with panels by Nature's Legacy
Definitely a notch (or ten) above simply painting your walls, these brightly-hued fluted wall panels add both color and texture to any space. Consider it a beautiful way to incorporate arches into your interiors without having to redo your doorways.
Discover more from Nature's Legacy here.