To come to fruition
A few years ago, Tony Gonzales thought of putting together like-minded creatives who can help guide local craft makers navigate the changing export landscape. "It's a very altruistic, progressive vision," he explained, "to bring back the true sense of product design wherein a designer creates for a market. Good design is simply something that sells." It took time for Tony's project - which he named Design Commune - to come to fruition. When it did, the results made it worth all his troubles.
Design Commune's first collections debuted at Manila FAME 2017. Its succeeding edition, with Detlef Klatt and Tes Pasola on board to help Tony, snowballed into a bigger series with over eighty manufacturers exhibiting under the program's umbrella. The open, collaborative atmosphere established by the designers, combined with the added perspective coming from Tes, Tony and Detlef's international experience resulted in an inspired, and vibrant edition remarkable for its scope and diversity.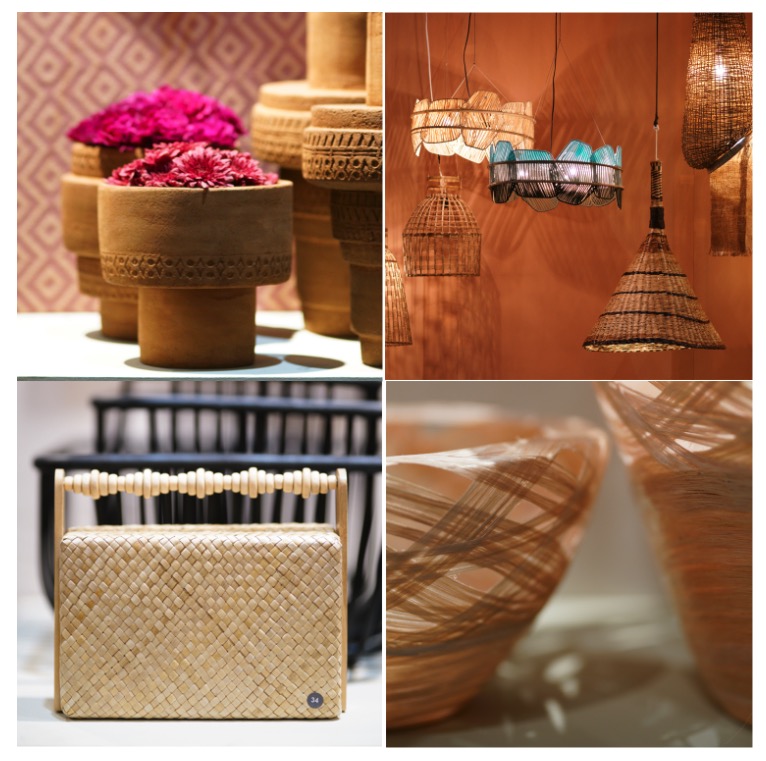 Design Commune's latest collection for Manila FAME October 2018 revealed its expanded range to include collaborative projects spanning the fashion, home decor and furnishings, as well as lighting sectors.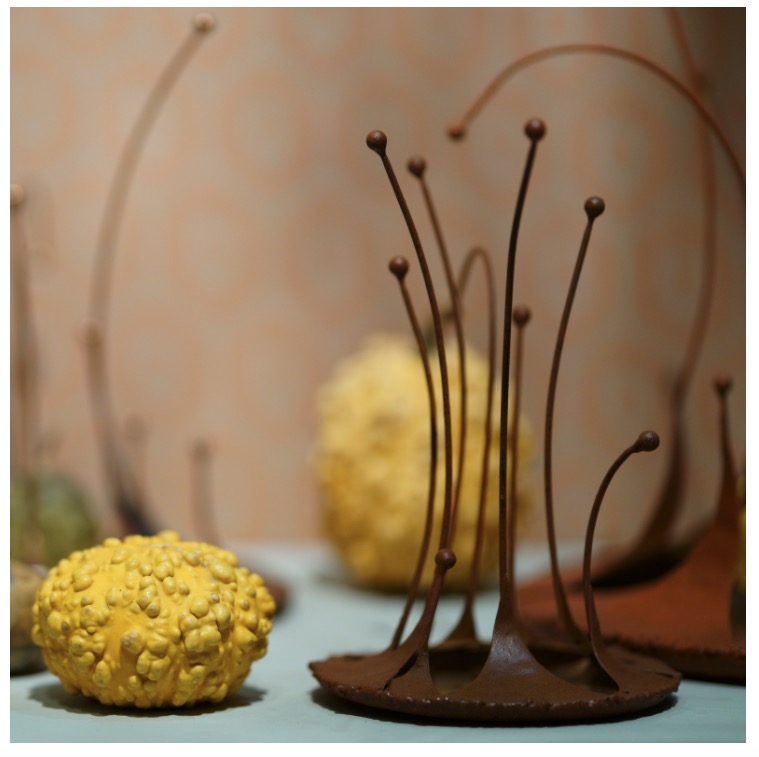 Table pond, made from rusted metal, design by Tes Pasola for Pradora.
"At the start of the project, Tony looked for designers with different backgrounds to cover the needs of the different companies," Detlef explained. "Since I have the European view with my exposure as designer, buyer and wholesaler, I have a different angle focused on international sales."
Tony follows a certain criteria when choosing collaborators for the program. More than just talent, what he really needs are good team players. "Working in a team is different," said Detlef. "You can 'pass the ball' from one designer to the other, with one coming up with a concept that another can 'catch' and continue. In this way, ideas are multiplied and the output is bigger. It only works if you know each other well, and trust each other since there is no competition. The goal is for a good output, in terms of products and sales, and not individual fame and recognition for one designer."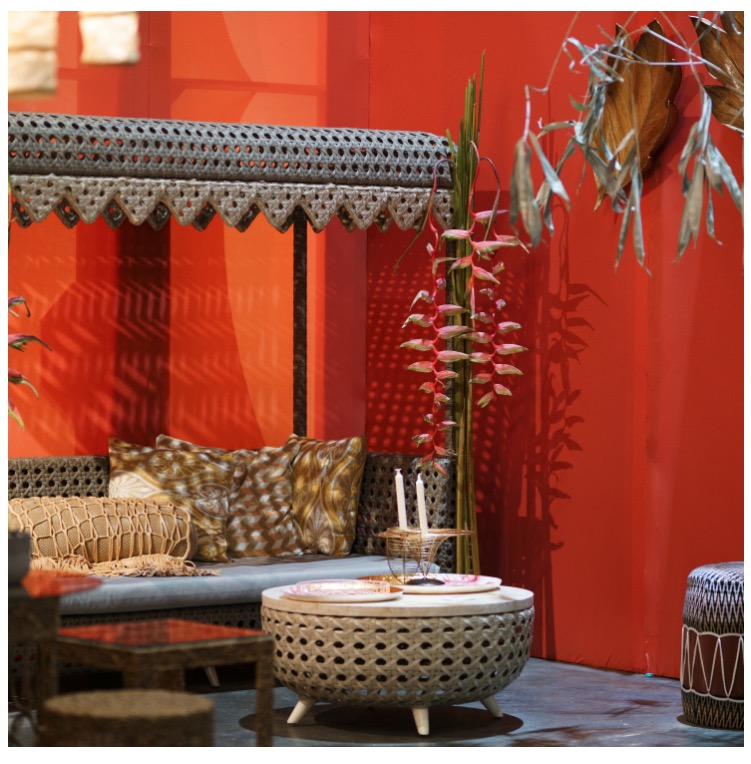 For Coast Pacific, Tony reimagined a traditional Muslim wedding ceremonial chair with PVC as the main material for the woven panels.

Some manufacturers were quick to adapt to Design Commune's directions, with strong feedback and new inquiries boosting their confidence. "The companies that we've worked with several times have evolved," according to Detlef, "and it's great to see that. Some have become more ambitious, design-wise, and that's a good sign."
The future looks bright, as far as Detlef is concerned, "as long as manufacturers adjust to international business standards and prices." "Compared to mass-produced items, local crafts makers have an advantage since there is the positive energy of the artisans," the designer continued, "and soul in each handmade product." Tony, on the other hand, simply finds fulfillment in helping Filipino craftsmen upgrade their designs. "Even on our own, Tes and I share our talent pro bono everytime we encounter companies during our travels around the Philippines. It's always nice to hear remarks like 'sir, ang ganda ng benta nung design nyo last year.'"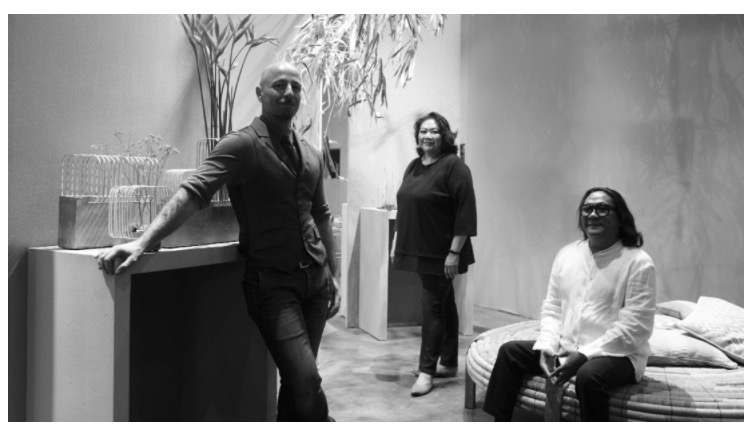 Top photo: Wall decor made from wires and pastel-colored cotton fabric strips, design by Detlef Klatt for That One Piece.
DESIGN COMMUNE
The Design Commune is a merchandise development program and curated exhibition space that aims to nurture a community of creative prime movers and their collaboration with manufacturers.