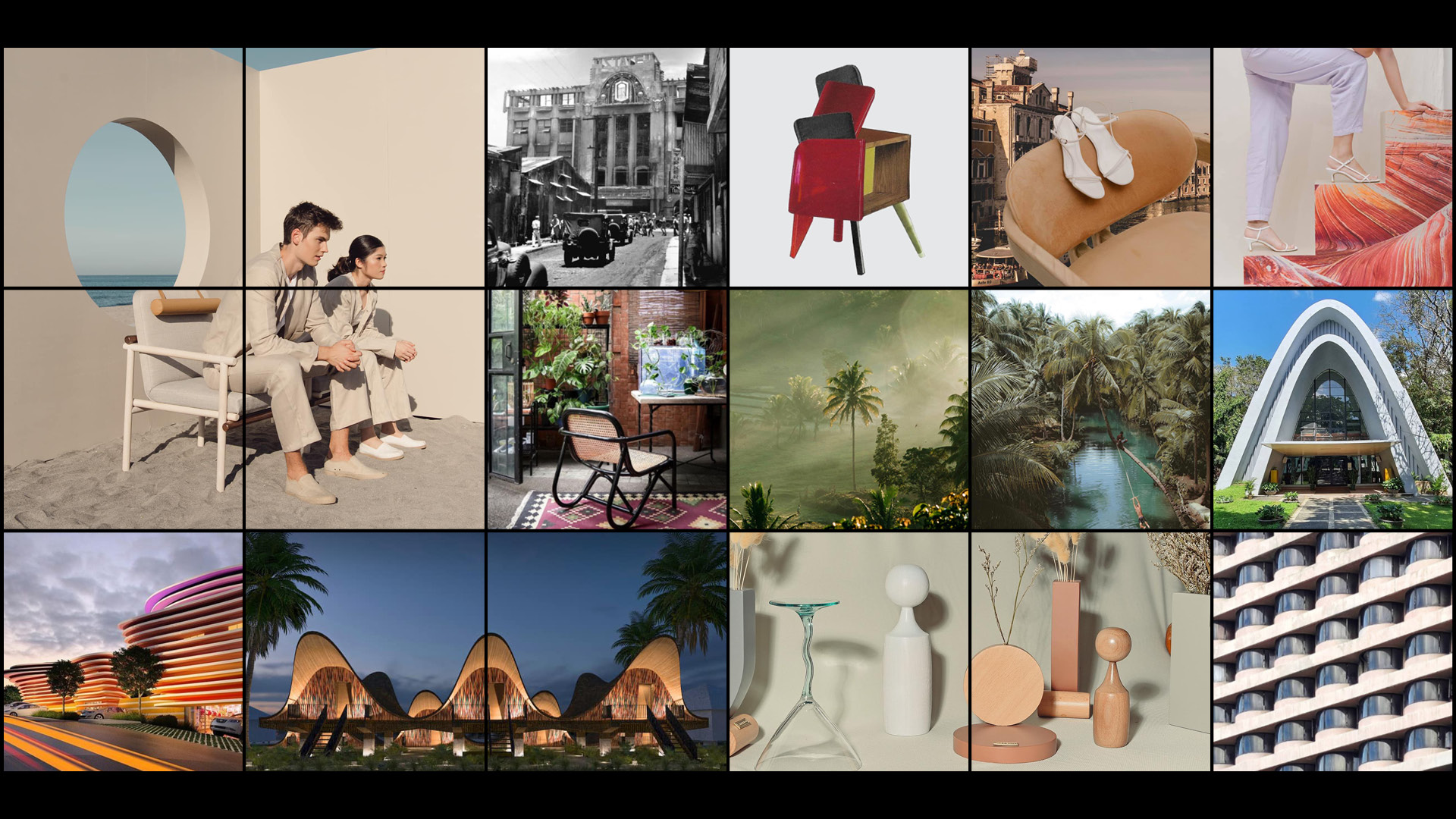 10 Filipino Instagram Accounts to Follow for Design Inspiration
Make your scrolling more worthwhile by getting inspo on product styling, graphic design, architecture, and more from these homegrown IG feeds
By Cielo Anne Calzado
With the time we have on our hands, it's easy to fall into the trap of mindless lurking on social media as we consume every piece of content we stumble upon. So instead of doom-scrolling, why not revamp your feed for visual or design inspiration?
From culling home ideas and discovering fresh creatives, to learning new things about Philippine architecture and heritage—following these Filipino Instagram accounts can brighten up your day and your feed, while providing a good source of design inspiration. Prepare to double tap on:

Albero has expanded beyond furniture and accessories design and into creative agency work, from styling, photography, and interior services to full-on brand marketing.
Content creation and marketing: @alberocreatives
Known for their participation recently in Maison et Objet and More (MOM) Digital Days, Albero's custom and retail furniture can complete any space. The brand also has a three-dimensional studio that helps brands bring their visions to life. From crafting a brand story to nailing a visual aesthetic, Albero Creatives aims to deliver as it's a one-stop shop for a brand's needs – from branding and campaign production, to marketing and interior services – it has everything covered. Their feed is a reflection of its promise of beautiful content, as each post is easy on the eyes, light, and refreshing. If you're into set designs, you can get a few pointers, too.
Styling and curation: @kwittyb
One of the collaborators in Manila FAME's Design Commune in 2019, Kitty Bunag is an expert on styling, interiors, and photography. Her feed features collaborations with different brands such Kultura Filipino, Crate & Barrel, and small business that promote Filipino craftmanship. Kitty also started doing private styling and photography classes with small businesses so you can get a few tips along the way. Kitty is also one of the brains behind Craftsmith Guild, a visual arts brand with a distinct chic-meets-rustic aesthetic.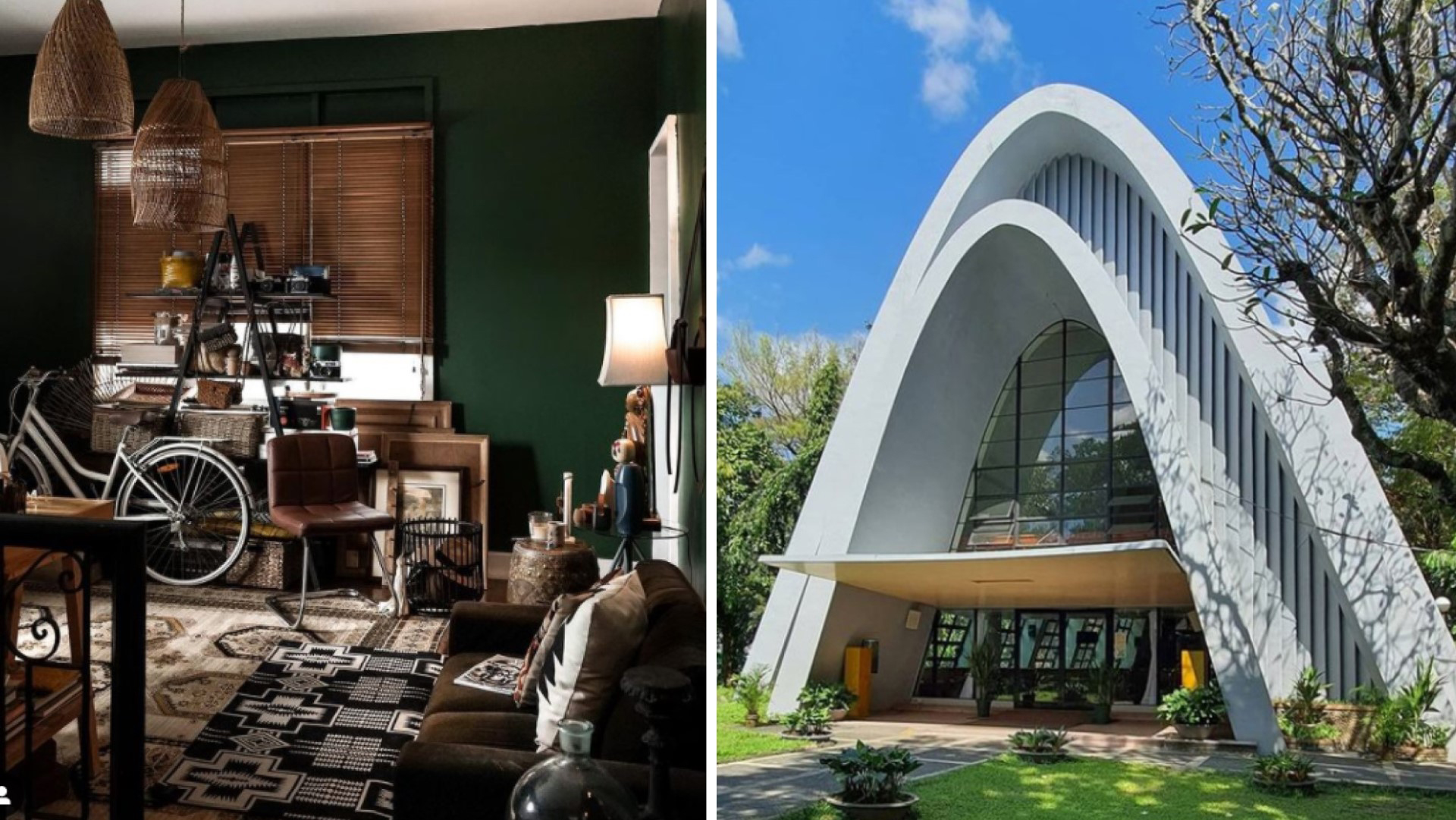 Kitty Bunag's beautifully photographed and styled office space (left). Mel Patrick Kasingsing scours Philippine modernist buildings, such as the mid-century Church of the Risen Lord by architect Cesar Concio (right). (Images from @kwittyb and @modernistpilipinas on Instagram)
Graphic design and art: @jolsloj
Self-taught graphic designer Jolo Salvador works on different projects that enable him to channel his creativity. His Instagram feed highlights interesting collage work that call to mind abstract paintings. Some of the most eye-catching are those under the OddFurniture series which feature different furniture combined to create one piece. If you're interested to know more about his projects, his Behance page gives a peek into a couple of posters, illustrations, and branding commissions.
International and Filipino modern art: @_____signum_____
Signum: Contemporary Objects gives a free pass to museums around the world; from the Musée Picasso in Paris to the Legion of Honor Museum in California, to important galleries in Metro Manila. There is no shortage of art inspiration here. The physical version of Signum was founded in 2018 by arts organizer Stephanie Frondoso with interior designer Eric Paras, and frequent Manila FAME collaborator and industrial designer Stanley Ruiz as a platform for artists, designers, and other creatives to showcase their work. Some of their notable makers include FAME curators and creators Gabriel Lichauco and Jinggoy Buensuceso.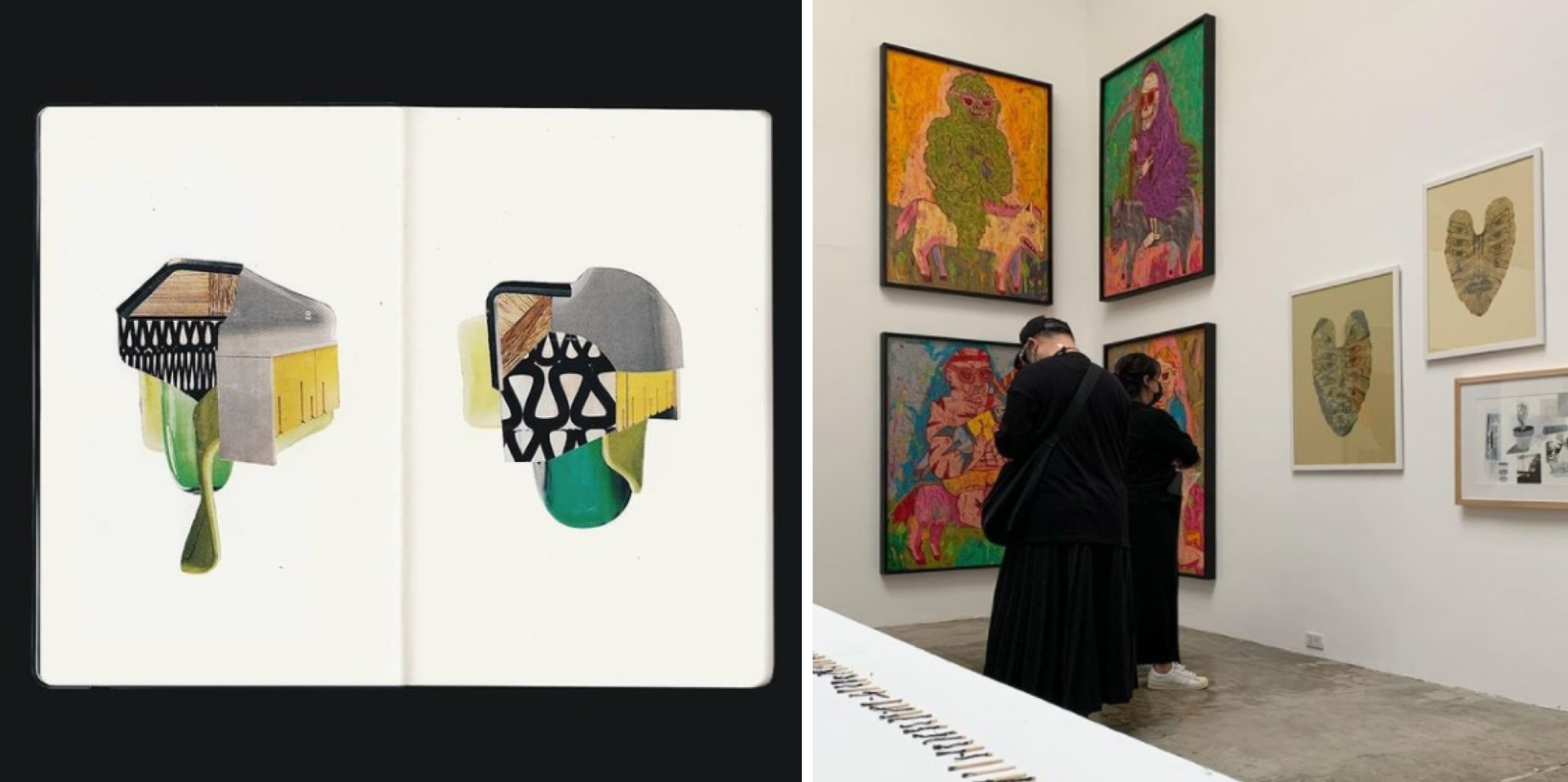 Graphic designer Jolo Salvador's cryptic collages (left); a sneak peek at a Vinyl on Vinyl exhibit in Signum Contemporary Objects' feed. (Photos from @jolsloj and Signum)
Heritage and nostalgia: @archivo1984
Staying indoors prompts us to look back to the past, relishing the nostalgia brought about by sunnier days. If you're find of history, memorabilia, and Philippine art, ARCHIVO 1984 is a time capsule you'll want to browse over regularly. Born from their namesake, erstwhile art and visual media gallery at La Fuerza Compound in Makati City, the Instagram account of ARCHIVO 1984 showcases heritage structures, classic videos, and old magazines—following the gallery's missive of preserving such mementos.
Sustainable Architecture: @dadadesign.ph
It's no secret that many of us are leaning toward building more sustainable homes. International award-winning architect Deo Alam takes it up a notch by pushing the boundaries of architecture as a form of art—and the design firm's Instagram account is a testament to that. You'll find yourself double-tapping on his designs for self-sufficient housing, energy-harvesting structures, and interiors that take visual cues from the area's local culture, all of which remain Filipino to its core.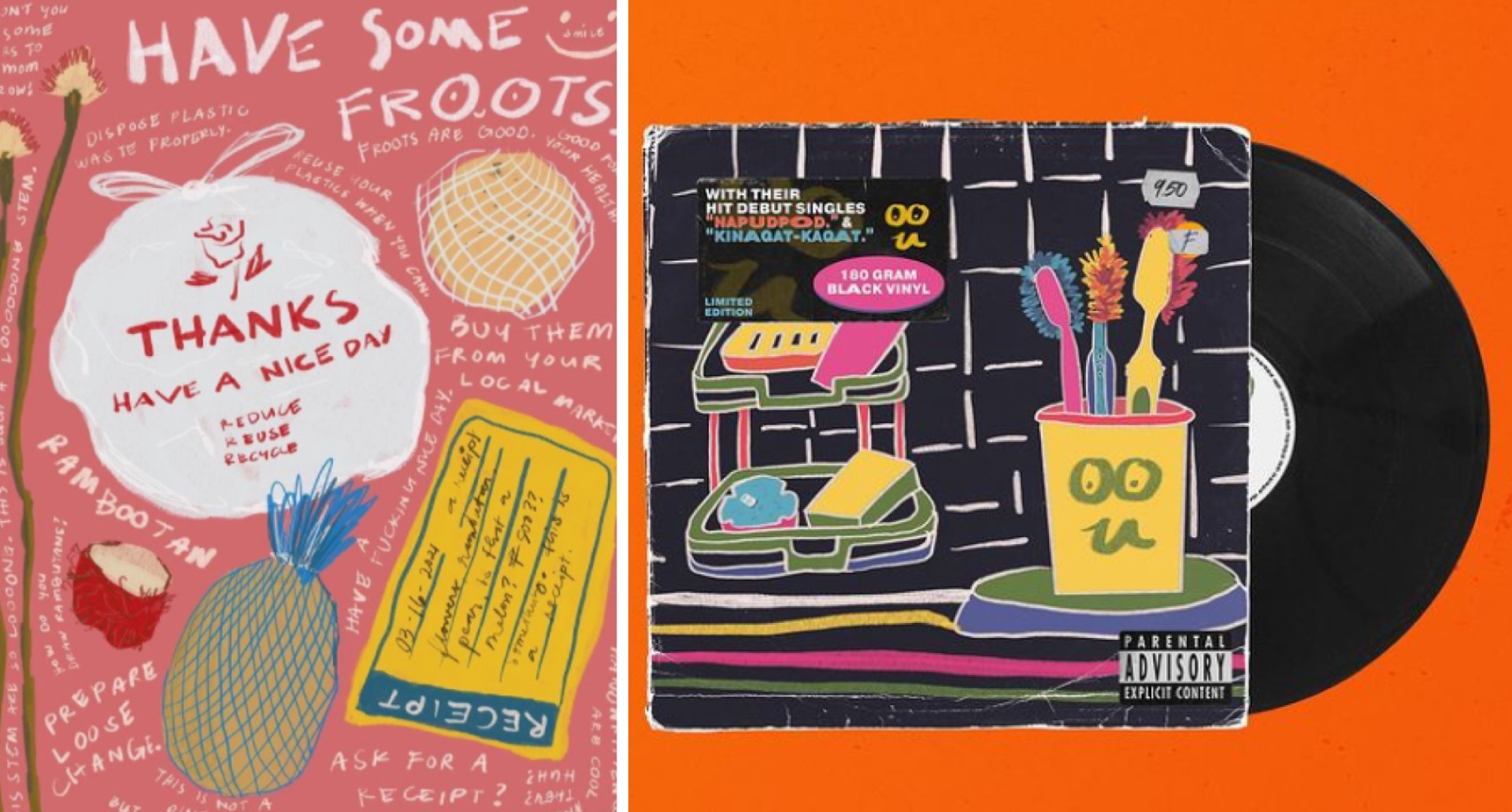 Artist and graphic designer Diana David's "banyo doodles" (bathroom doodles) are spontaneous, offbeat, and quirky. (From @ddiana.visuals on Instagram)
Graphic design: @ddiana.visuals
In need of a pick-me-up? If you're into bold colors and catchy visuals, graphic designer Diana David has got you. The ddiana.visuals account is a repository of the designer's "visual brainfarts"—from lively illustrations in vibrant hues to her quirky, witty prints. She recently started #banyodoodle, a funky design series featuring – yes, bathroom essentials like the tootbrush.
Philippine Modernism: @modernistpilipinas
How familiar are you with Philippine Modernist architecture? When driving around the Metro, can you easily spot these buildings? If you're curious, Modernist Pilipinas is the answer. A crowdsourcing project started by Mel Patrick Kasingsing (a writer and editor who is also behind the popular @brutalistpilinas), the account features photos of modernist buildings submitted through the hashtags #modernistpilipinas #modernistph #modarchph. It's like a crash course on architecture and a virtual tour in one, showcasing not only the designs of notable architects like Cesar Concio and Federico Ilustre and National Artists like Leandro Locsin, but also lesser-known structures that are just as impressive.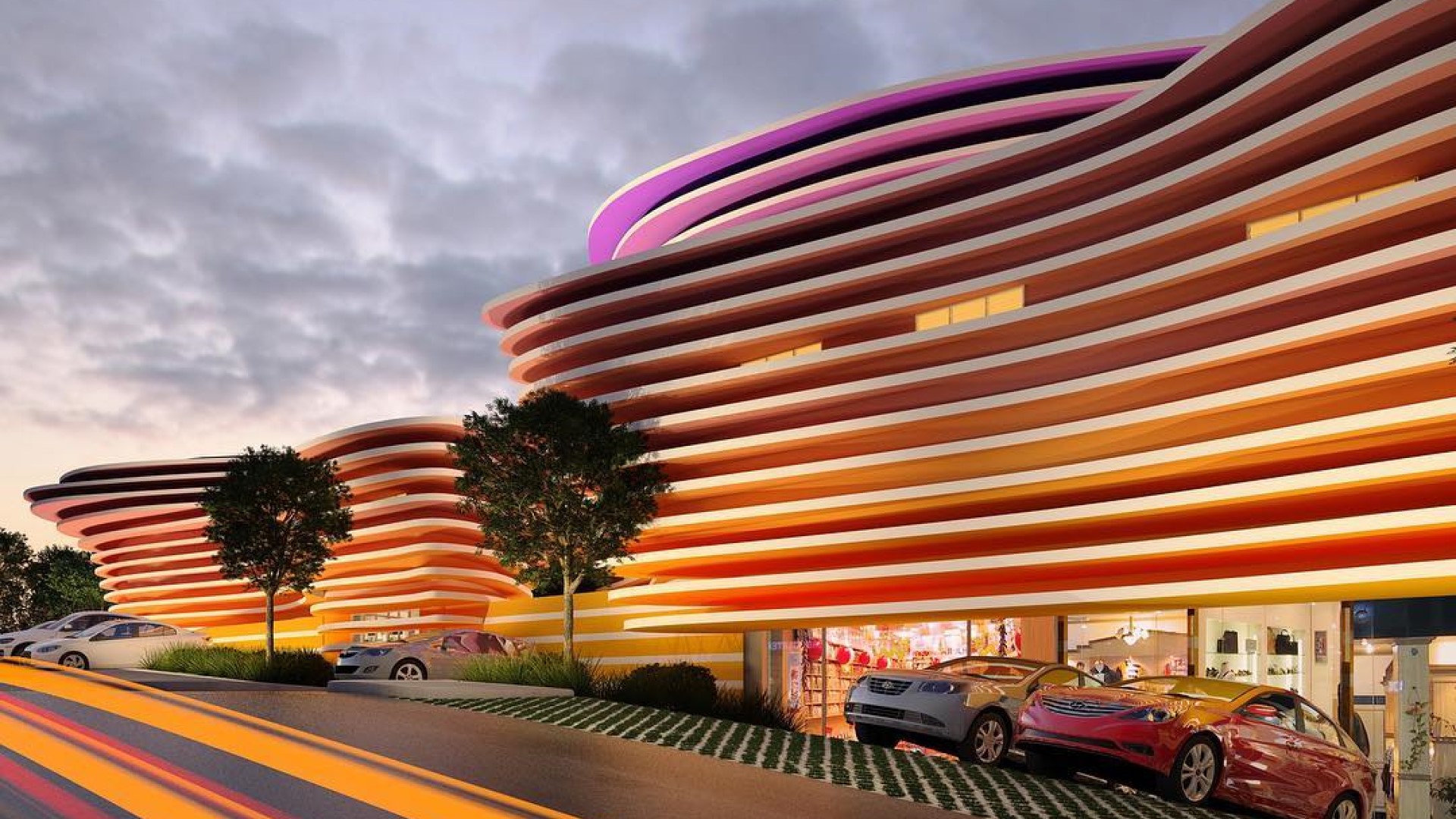 If you want breathtakingly unexpected architectural inspo, check out Buensalido Architects' IG feed, which include some unusual stunners such as the undulating façade of the Terraces at Dao (it houses a lighting company!).
Cutting-edge architecture: @buensalido_arch
Since we can't go out like usual, we might as well get ideas on how to improve our spaces, and this is what you'll get from Buensalido Architects' Instagram account. Tons of pegs and a well of ideas on how your future home would like, architect Jason Buensalido and his firm's brand of architecture is an innovative, modern take on Filipino design. Take a peek at his firm's projects, from relevant and efficient flood-proof homes, to an unexpected interpretation of habi (Philippine weaves) in the form of a building's façade.
Travel: @sinopinas
Saying that we don't think about canceled trips would be similar to lying so until we get a go signal that it's safe to hop on a plane, you can count on Sino Pinas to satisfy your wanderlust. Browsing through the photos is a free trip around the Philippines, too, helping you plan your next adventure in a province or island you haven't visited before. As its bio suggests, you can discover something new about our country and our culture, one province at a time. Marvel at Bukidnon's Mount Kitanglad or admire Siargao's Guyam Island from above--you can do all these without a plane ticket.
Words by Cielo Anne Calzado. Special thanks to Tala Singson. Main image photos (clockwise from top left): Albero Creatives; Archivo 1984; Jolo Salvador; Albero; Modernist Filipinas; @boholana_ph and @vany_gil for Sino Pinas; Architect Deo Alam; Buensalido Architects.