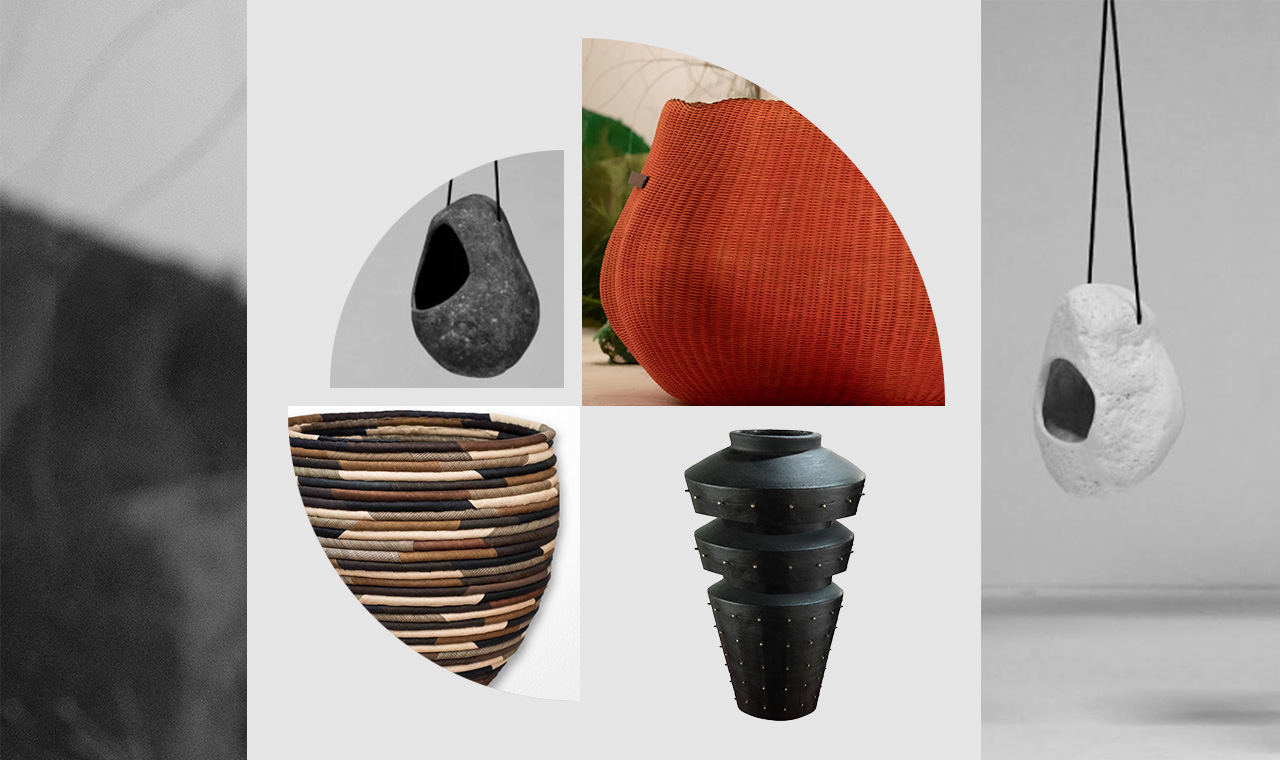 Fun Planters That Fit Every Personality
Bring your home decor together with fun, stylish planters
Nothing shows off your personality more than your personal space. Whether it's an entire home or just a room of your own, your tastes and interests take center stage. But what to do to bring a room together when you feel like there's just a little something missing in the decor?
Punch up your place with interesting planters. These vessels don't even need to be used for plants. How about using it as storage for blankets next to the sofa for that cozy feel? Or as an umbrella stand where all sorts of curios can be stashed (or shown off). No matter what your style, you'll definitely be able to find the right planter for the look and feel that you're trying to achieve.

Minimalist Rustic: Tadeco Home's Udon Planter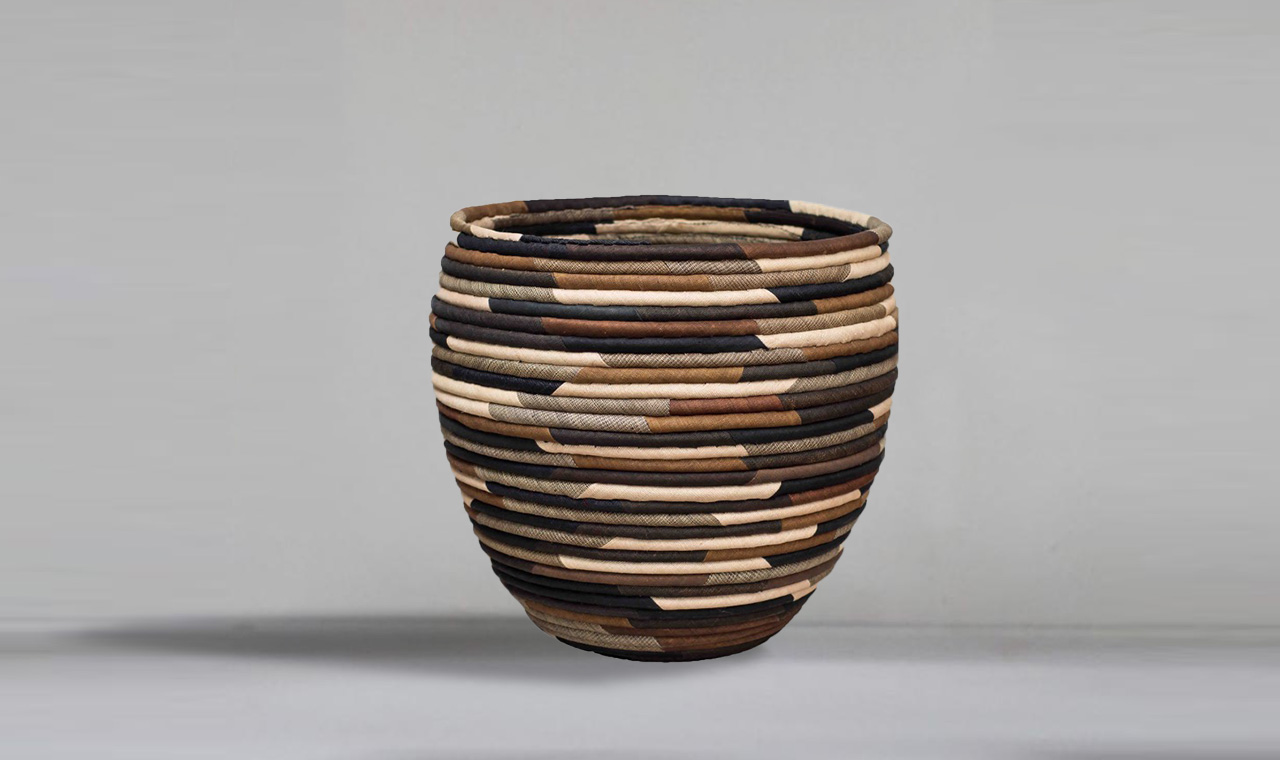 Reminiscent of coil pottery techniques, this planter is created with coils of T'Nalak fabric handwoven by T'boli weavers. A goddess called Fu Dalu is said to inspire the dreams of these weavers which are recorded in the textile that they weave, using earthy colors that ground the weavers' dreams into reality.
Tadeco Home's Udon planter is a chameleon-like home piece that can go with a variety of interior themes just by changing the fabric—from modern tribal ikat weaves in fiery orange and yellow to simple minimalist white. But the brown, white, black colorway of this planter gives the grounded yet cool, almost nordic feel of hygge, meaning just right.
Discover more from Tadeco Home.

Cool and Edgy: Red Slab Pottery's 3V Planter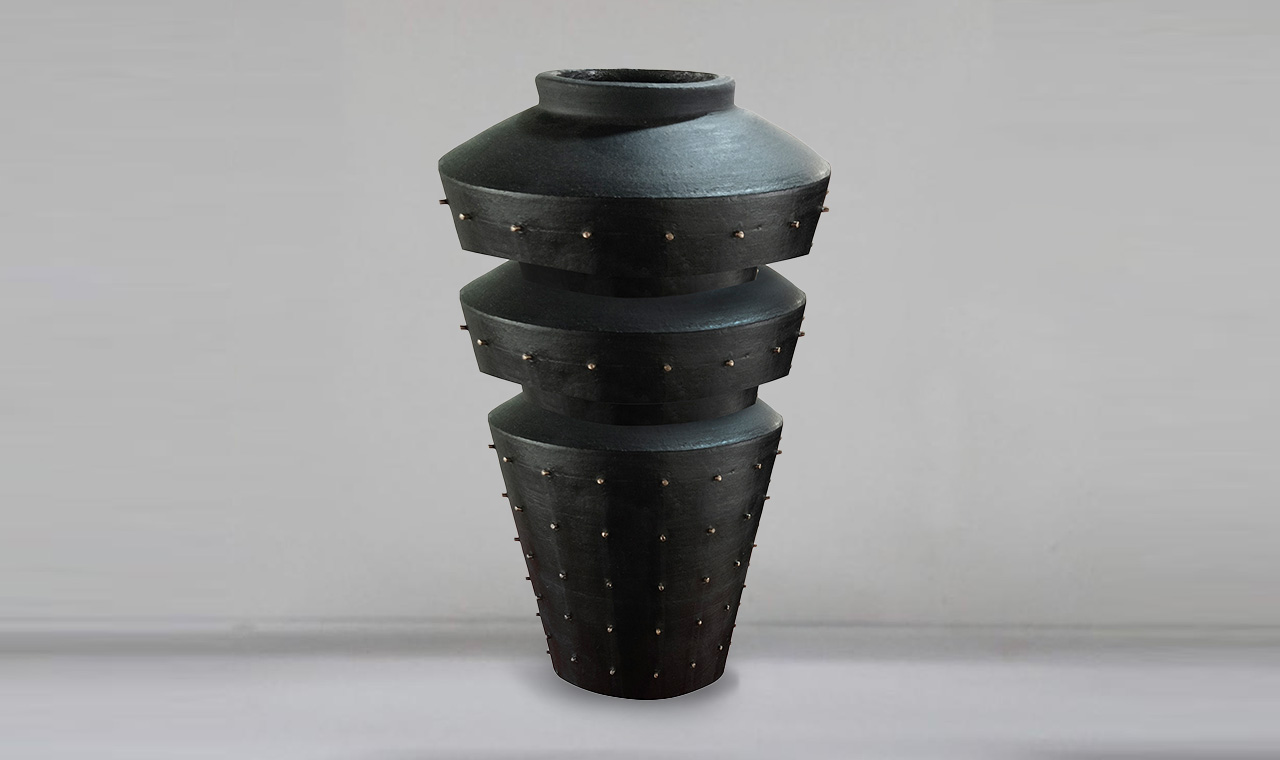 Not all planters have to look natural and nurturing. This piece from Red Slab Pottery is for those who want a little edge in their decor without going full on goth.
Red Slab Pottery's works are made from secondary clay deposits from the town of Victoria in the province of Tarlac, Philippines. Inspired by ethnic design but with more contemporary aesthetics, each piece is fired in a traditional wood kiln and carbonized in open fire.
Geometric and symmetric, the 3V is an arresting piece all on its own. Made with carbonized terracotta with brass pins, it would make a great final touch that will pull together a room nicely.
Discover more from Red Slab Pottery.

Organic Haven: Nature's Legacy's Hanging Planter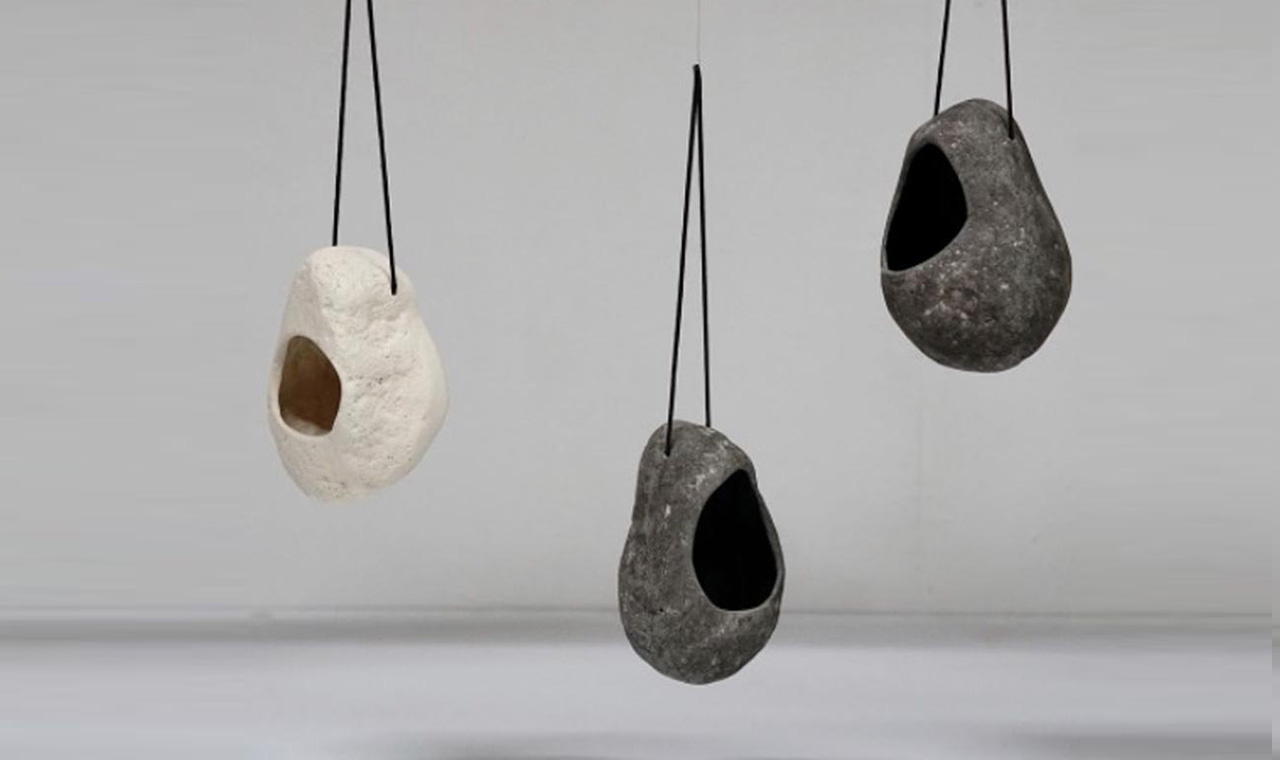 Bring the lightness of being in with these zen hanging planters. Nature's Legacy is a B-Corporation® certified sustainable manufacturing company based in the Philippines. Aside from being a B Corporation®, the company has also obtained the highly selective Cradle-to-Cradle® certification for its flagship material innovation, Naturescast®, and received the Green Ribbon Award from the Sustainable Furnishing Council.Their four main material innovations, Naturecast®, Nucast®, Marmorcast®, and Stonecast, follow the manufacturing company's sustainable product principles: recycled, biodegradable, ethical, and communal.
They may look hefty but these planters are lightweight, recycled from natural crushed stone, and eco-friendly. Their organic shapes and neutral colors evoke the look of pebbles that have been continuously washed over by a river before organically evolving into these lovely swinging planters. You can practically see a nest of hummingbirds hiding inside.
Discover more from Nature's Legacy.

Freeform Fun: Zacarias 1925's G/P
Fluid and flowing, the shape of this woven rattan basket gives a sense of languid movement. Add a vivid orange color to the basket and it turns into more than just a planter to hide in a corner of a room. How about using it as a cool carryall for magazines, remote controls, and those bits and pieces in your room that cause clutter but serve a purpose?
Rita Nazareno, an Emmy Award-winning Television Creative Services Producer, is Creative Director of Zacaraias 1925—a brand of hand-woven bags and home accessories that juxtaposes contemporary design with traditional hand-weaving. Zacaraias 1925 references a varied array of disciplines such as contemporary art, architecture and cinema.
ZACARIAS 1925 has shown in Maison et Objet Paris, Premiere Classe Paris, Pitti Firenze, Super Milan, Salone et Mobile, The Artling at ArtStage Singapore, and Watari Museum's On Sundays.
Discover more from Zacaraias 1925.