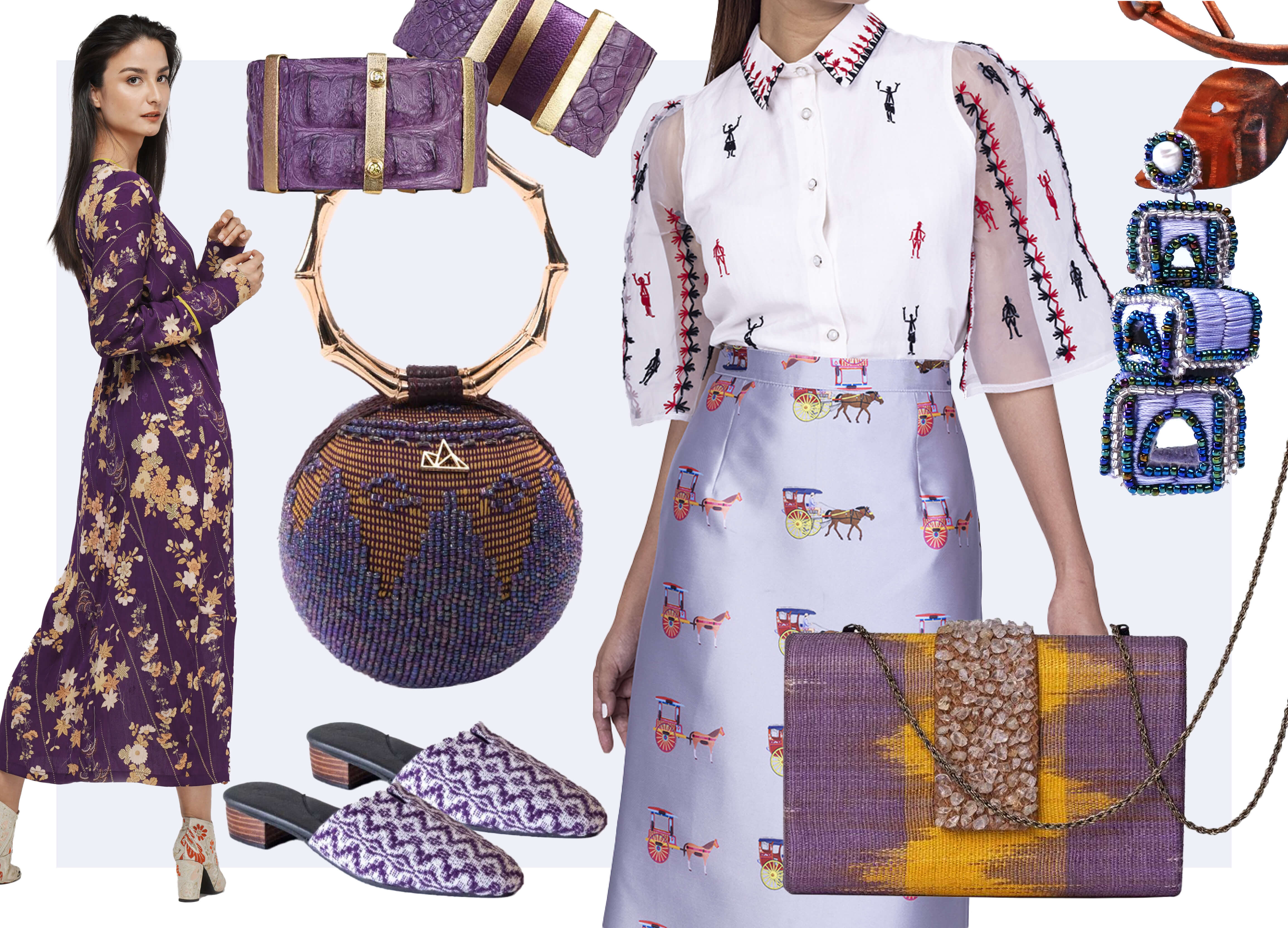 Very Peri-ly
Dress the color, dress the part. We ring in the new year in 2022's Pantone hue, and the good spirits we hope it brings
by Patti Sunio

2022's Pantone Color of the Year has been decided, and it's Very Peri, a brand-new hue that mirrors the unexpected times and transitions that have been and are still taking place in the world today.
"Displaying a carefree confidence and a daring curiosity that animates our creative spirit, inquisitive and intriguing PANTONE 17-3938 Very Peri helps us to embrace this altered landscape of possibilities, opening us up to a new vision as we rewrite our lives," it says on the Pantone website.
The color is equal parts blue-ish—calm, relaxing, and true—and violet-red—potent and fiery. Together, they result in a "spritely, joyous attitude and dynamic presence that encourages courageous creativity and imaginative expression."
Ringing in the new year, we look toward hope and optimism, and in the spirit of Pantone's new hue, we don't only dress Very Peri-ly, but try to live out the positive vibe and good spirit it signifies, too. May 2022 be full of welcome surprises and may we be open and embracing of whatever may come.
Below, some Very Peri picks from the FAME+ catalogue to get you started: