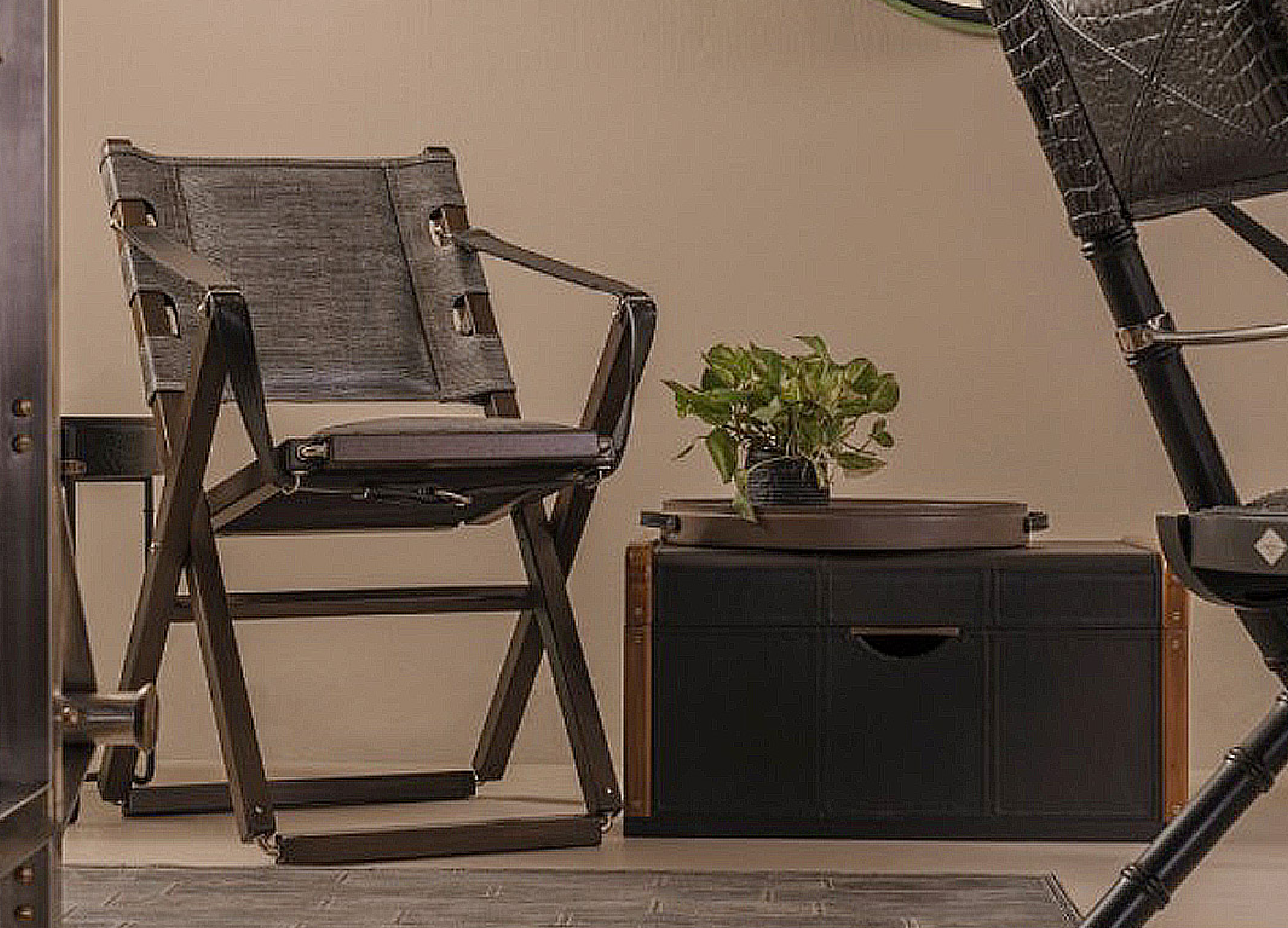 Form-and-Function Pieces for Your Organizing Needs
Decluttering to clear your home-slash-work space—or your headspace? These pieces will make organizing a work of art


by Vicky Montenegro

In the growing landscape that is Marie Kondo land, decluttering has become more than just a weekend chore. If the New York Times bestsellers, Netflix shows, and birth of social media influencers are any indication, organizing has become a lifestyle crusade for many.
Jumping on this particular bandwagon may prove life-changing. Ridding yourself of the unnecessary and putting everything in order can help reduce stress, clear your headspace, and improve your general well-being. Or in the words of Ms. Kondo herself: "A dramatic reorganization of the home causes correspondingly dramatic changes in lifestyle and perspective."
"Look at the space in your home that you want to organize," professional home organizer and Konmari consultant-in-training Issa Guaco Reyes (@neatobsessions) shares. "What do you envision it to be? Whatever your goal is, make it clear in your head so you know where you're going when you start."
Reyes follows a three-step approach: sort, detach, and rehome. First, sort all the things that need organizing and put them in categories so you can create an inventory. The real challenge comes next: evaluating your items and deciding which ones you can part with. "Don't feel compelled to throw anything, most especially items you consider sentimental or valuable," Reyes advises. If you're undecided on whether some pieces need to be sold, donated, or thrown away, gather them and revisit them another time. Lastly, find a new home for the things you want to keep. "Rehome your items in a way that will help you and your household become efficient in your everyday routine. Check which items are used daily, occasionally, and seasonally."
"In sorting, you know what you have," Reyes explains. "In detaching, you understand what you need, and in rehoming, you accept what is left."

Convinced? Here, a round-up of chic organizers and handsome storage furniture to help you get started on your home curation:
Organizers: For Efficient and Easy Access to your Essentials
1. Monolith Home Accessories Magazine/Book Rack, ZACARIAS 1925
Wicker is hand-woven in Zacarias 1925's crumpled Monolith weave to produce this magazine/book rack. 2. Raba Boxes and Cylinder Natural, FINALI FURNITURE
Designed to be placed one inside the other, these rattan storage cylinders can store all your little knickknacks. 3. Spencer Jewelry Box, ARTISAN CRAFTMILL CORP.
Made of faux leather, raffia, and suede, it's a pretty and practical tool for your vanity.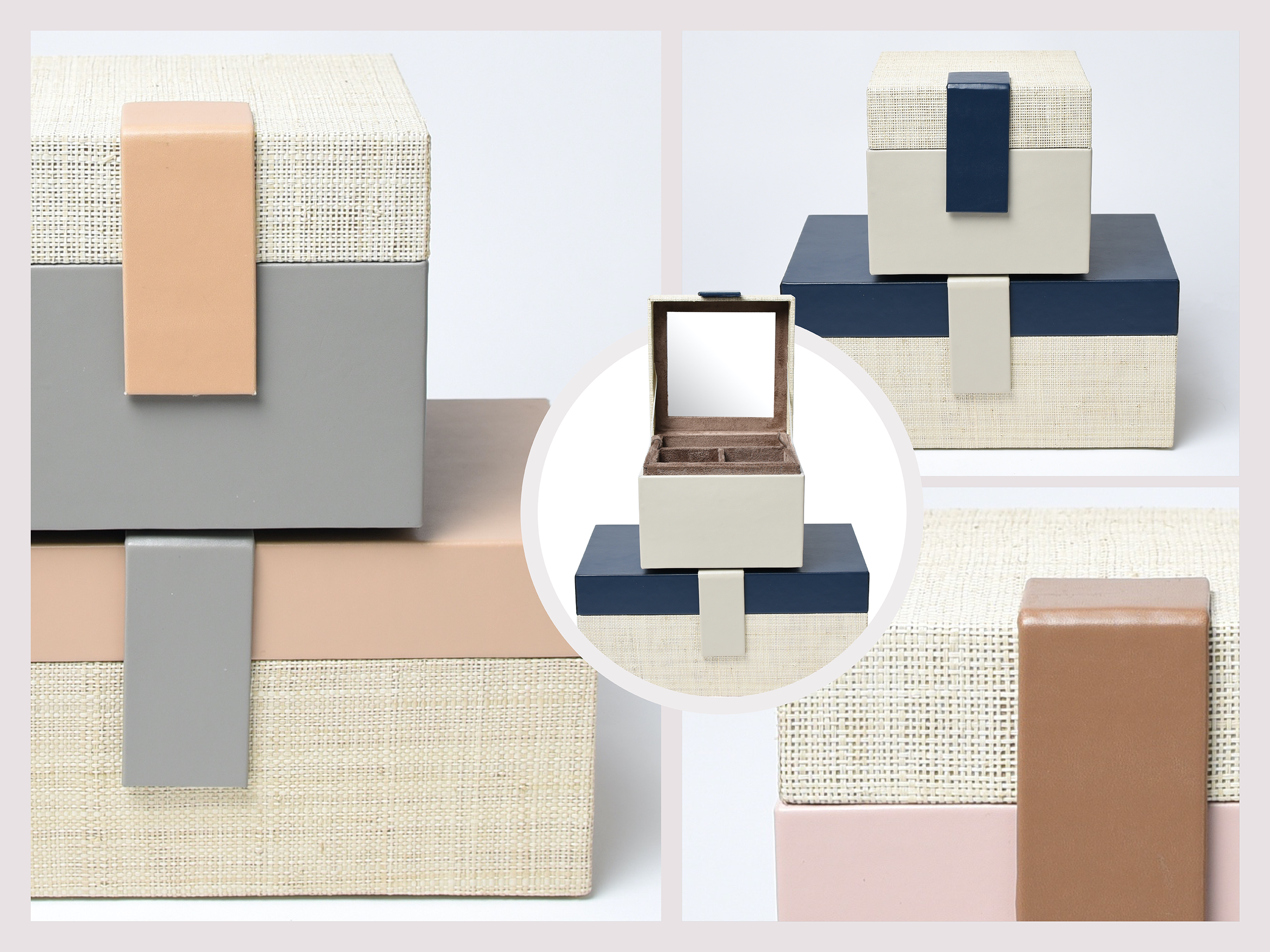 4. SCV Organizer, SC VIZCARRA
Hand-woven with wicker and chaircane, this organizer functions for your home, office, or car. 5. Tool Kit, E. MURIO
Handmade with bamboo and using rattan as frame, this tool kit comes with a detachable leather belt with pockets.


Baskets: For Quick and Chic Storage Solutions
1. Agsam Home Planter, AGSAM FERN
Designed as a planter, this basket made of agsam (a wild fern plant) and abaca strips can also be used for storage.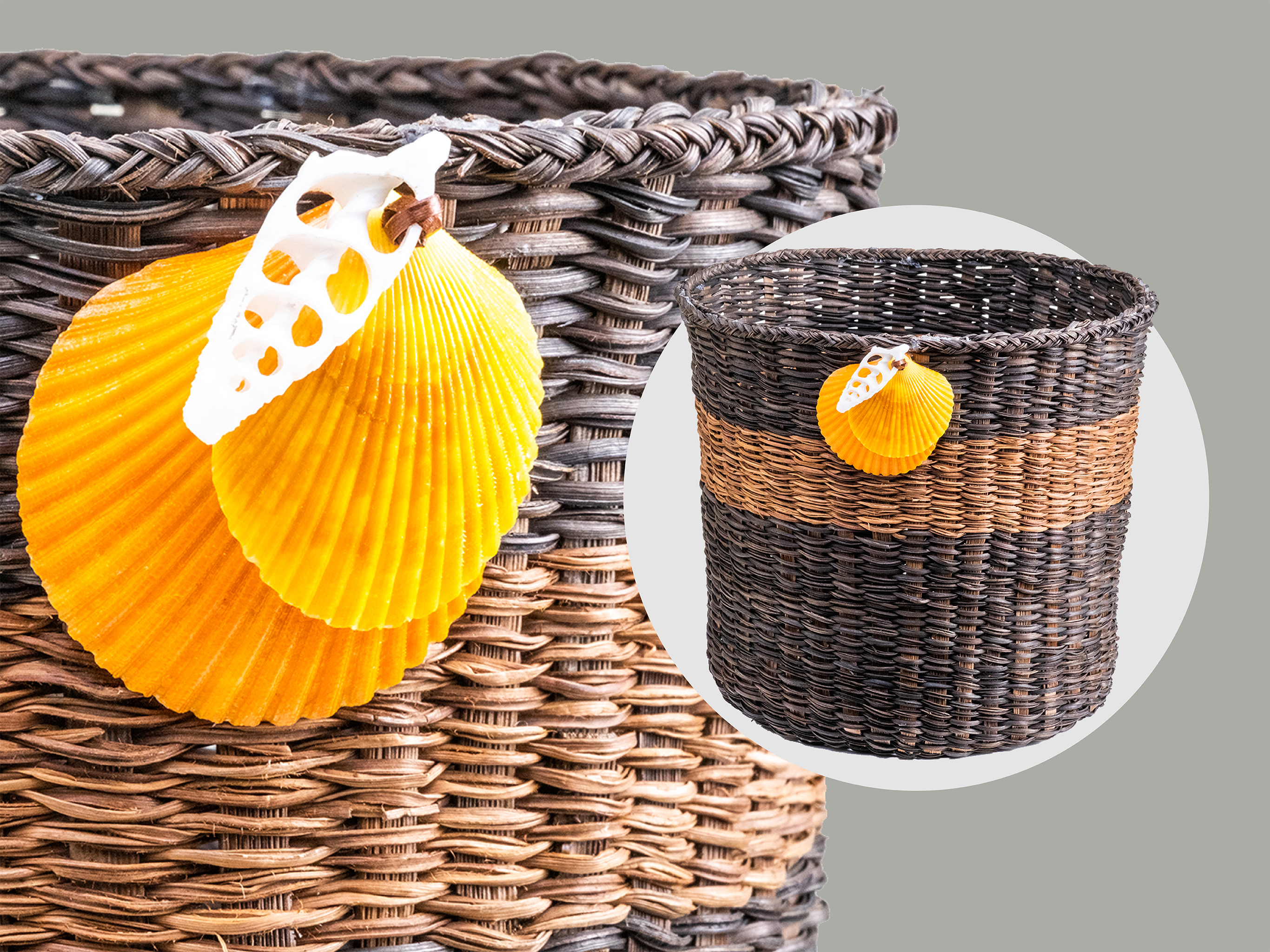 2. Buri Metro Basket, HACIENDA CRAFTS
Buri midribs are sewn with abaca threads and finished off with leather handles to produce this metro basket designed by Stanley Ruiz. 3. Ivy Oval Baskets, LARONE
One hundred percent sustainable plant fiber is meticulously handwoven to create these biodegradable round baskets. 4. Sampa Basket, SAMOYA
Made of 100 percent abaca, this handwoven basket has braided handles that make for easier transport. 5. Moses Oval Basket, ARTISANA
Pandan leaves are harvested, stripped, and handwoven—creating the perfect catchall for your linens, towels, and napkins. 6. Cloud Basket in Black, OBRA CEBUANA
Metal frame and wickerweave form a sculptural yet highly functional piece. 7. Two-Tone Parros Basket, CALFURN
Sustainable natural fibers are handwoven and richly textured in two tones, while metal handles give the basket a rustic edge. Storage Furniture: To Clear Clutter and Allow for Breathing Room
1. Maxwell 4 Door Media Storage, PHILUX
Available in different woods and finishes, square mesh solihiya on doors cleverly yet chicly conceal all the clutter. 2. Retro Buffet Cabinet, SOUTH SEA
Burl recon natural veneer creates a dazzling disguise of the dinnerware mishmash you keep inside.

3. Max Drawers, SC VIZCARRA
Solid wood framing houses a set of three handwoven wicker and chaircane drawers with leather pulls. 4. Puff Storage Stool, MURILLO
We love pieces that serve a double purpose. Wood and rattan are combined to create this stool with hidden storage.

5. Gela Bench Ottoman with Drawer, LABEL X BY EJ PASIA
Small entries can benefit from this multifunctional bench. Drawers and compartments allow you to store footwear, keys, and other necessities for when going in and out of the house. 6. Verona Chest of Drawers, MURILLO
The winning combination of wood, bamboo, and rattan creates a chest of drawers for keeping your Kondo-fied clothes.

7. Max Lift Cocktail Table, TRIBOA BAY LIVING
Made of gmelina wood, eucalyptus veneer, and walnut veneer, this cocktail table has a table lift mechanism for seamless access to storage. 8. Dojo Trunk, PRIZMIC & BRILL
Define handsome? Solid mahogany wooden frame in black finish with campaign trim, black leather exterior, and brass hardware.