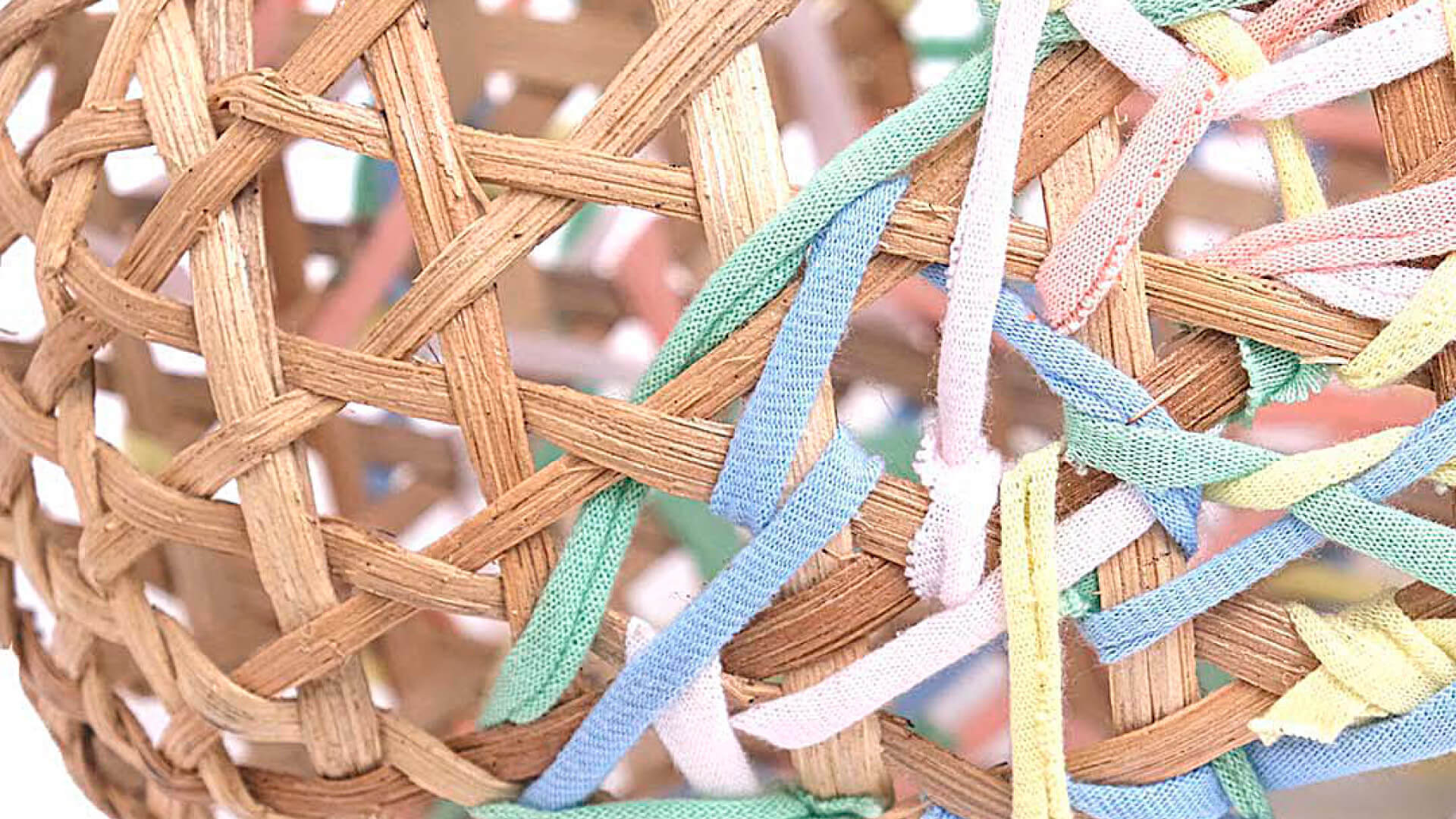 Interwoven Accents for Relaxed Spaces
Today's stay-at-home lifestyle needs decorative pieces with organic warmth
With almost everyone sheltering in place, interior designers have rightfully put a priority on comfort and efficiency before style; but there's no reason why you cannot have both.
In "Interior Design Trends to Know in 2021," an article in Vogue.com, interior designers pointed out that residential spaces would veer away from grand and ornate styles and lean towards a "casual aesthetic" with focus on pieces with regional origins and a handmade feel.
This cozy-casual movement is the perfect backdrop woven furniture and décor made out of indigenous materials. There is something about a handwoven piece and its organic, raw qualities that can make a modern space less severe and more warm, inviting, and safe. The handwoven decorative accessories here though, are less rustic and have a more urbane, design-forward, and statement piece quality to them.

Weaves within a weave. The intricacy Tadeco Home's craftsmanship can be seen in the woven Tnalak fabric strip details of their Tnalak Udon Pillow.
Sculptural pieces
Is it art? Is it décor? Or is it both? The versatility and flexibility of weaves enables the designer to create forms that go beyond the static box of typical consumer products. These are seen in the stunning accent lamps of Lija by That One Piece (T.O.P.), such as their Stone 5 Floor Lamp, composed of stacked woven rattan forms, which can be viewed either as lighting fixture or art object. In a similar vein is their Oona accent piece, which uses the traditional open basketweave, but this time formed in an irregular shape and randomly woven through with pastel-colored fabric strips.

Sculptural forms and textures. (From left to right): Stone 5 Lamp by Lija by That One Piece; Danglayan Abaca Round Rug by Samoya; Geometric Rug by Weavemanila; Double Ikat Lamp by Tes Pasola for Hacienda Crafts.
Nubby textures
The beauty of woven indigenous fabrics can be seen in the naturally nubby, raised, textural surfaces of each product. Tadeco Home is a master of texture and material manipulation with their abaca fibers coiled in fine wires, resulting in a unique, new material for their pieces. Their Udon pillows features weaves within weaves—the Tnalak fabric strips woven in Mindanao are sewn and woven yet again into crisscrossing layers to create the pillows.

A closeup of a natural fiber trivet by Shelmed. Aside from abaca (the owners, the Villanuevas, are third-generation abacaleros), the brand also uses raffia and brown grass
Warmth underfoot
All-organic and natural woven rugs in abaca or sisal, whether undyed or in different colors, can add a comforting and relaxed warmth to an interior than the typical loop-pile area rug. Weavemanila, which makes the natural fiber rugs in Bicol, specializes in either thick-weave carpets or the flat, thin-weave carpets that have anti-skid backings and more complex patterns. If you want even more texture and depth, try this interior designer trick of layering a smaller, colorful oriental-style patterned rug over a plain sisal or abaca rug.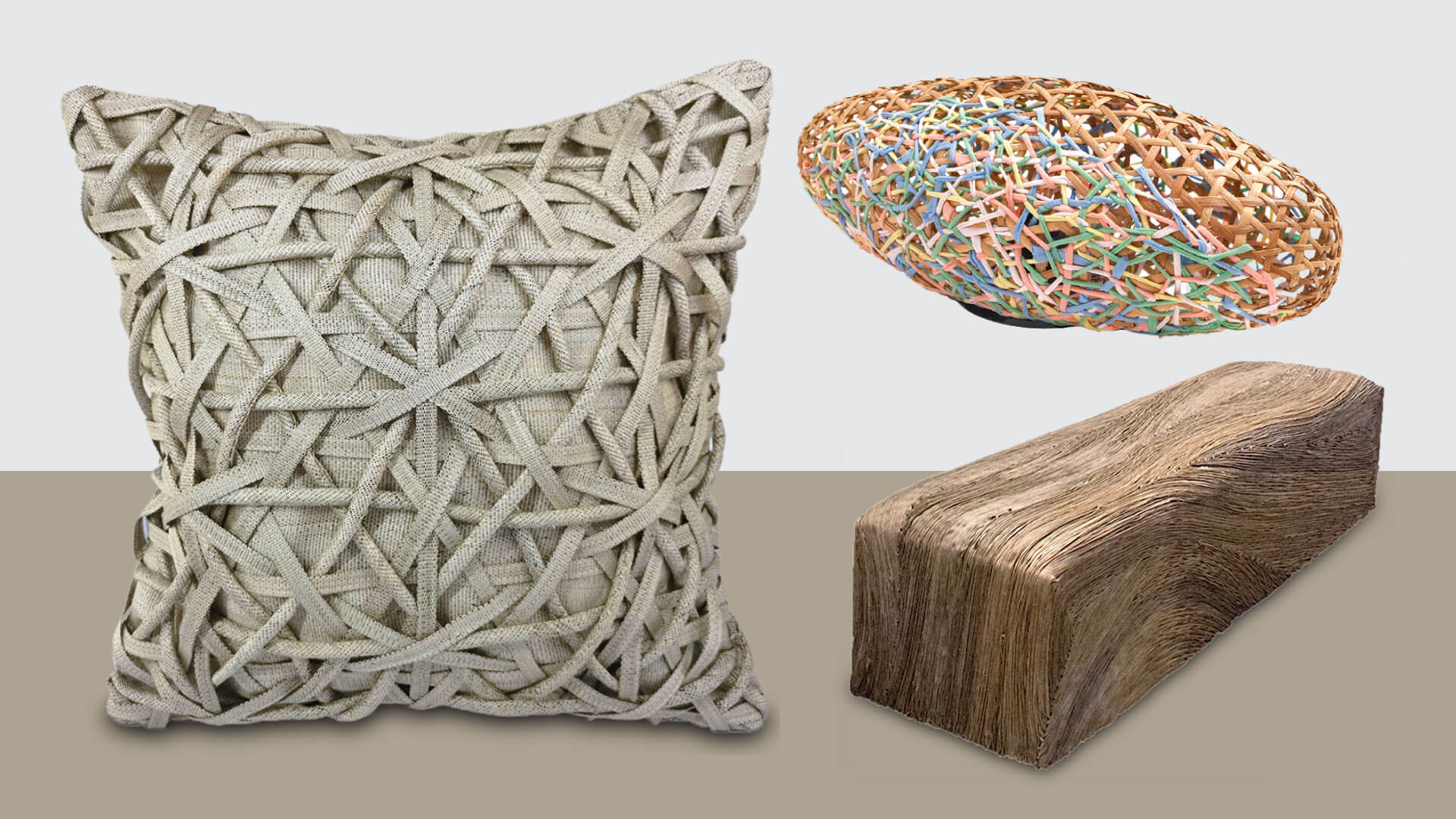 Layered structures. (Clockwise right) Tnalak Udon Pillow by Tadeco Home; Oona Accent Piece in basketweave with fabric strip accents by Lija by That One Piece; Tadeco Home's Bench Bark Design is made out of several layers of Tnalak fabric strips sewn together to create a woodgrain-like look.
Overall sustainability
One of the best aspects of using woven pieces made out of natural fibers is that you know that almost all of the material sources and processes are sustainable. Another plus factor is knowing that using these types of products will benefit the artisan communities who keep these skills alive.