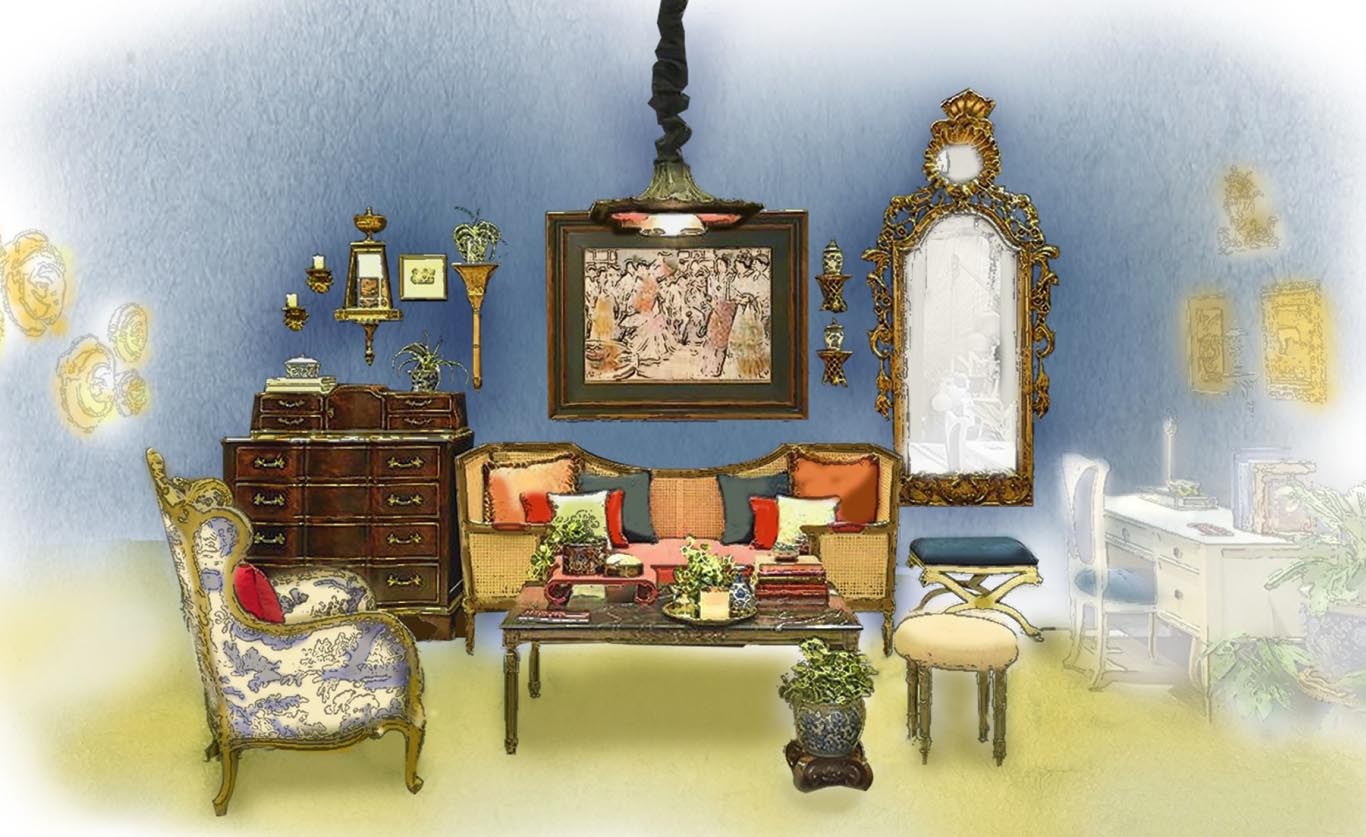 Ways to Work the Grandmillennial Style
Take a quick peek at design and home influencers' feeds these days and you won't be bombarded by mid-century modern furniture, fiddle-leaf fig trees, or rose quartz-colored walls. Instead, you'll see tufted sofas, Baroque mirrors, chintz or velvet, and tablescapes of fine china.
We've run the gamut of trends and rehashes over the past decade, so it isn't a surprise that this new design style looks to the past—the very distant past. Say hello to the Grandmillennial Style, a movement that was identified and named by House Beautiful two years ago as an aesthetic that is more well-heeled auntie than downtown hipster.
However, Grandmillennials don't necessarily belong to the older generation—some of the fans of the movement are in their 20s or 30s; style arbiters who have grown tired of the generic, contemporary or industrial-modern interiors that could be seen everywhere. These trendsetters look to old-money interior styles of Mark Hampton, Billy Baldwin, and Sister Parish as their pegs, instead of today's minimalist spaces.
The style also has its roots in fashion, as noted by Alessandra Wood in an article on the topic in My Domaine. Gucci started rolling out the granny chic trend in their runway collections, and this was reinterpreted in interiors. But before you start digging around in your attic, learn some of the hallmarks of style first, and get inspired by these designer pieces.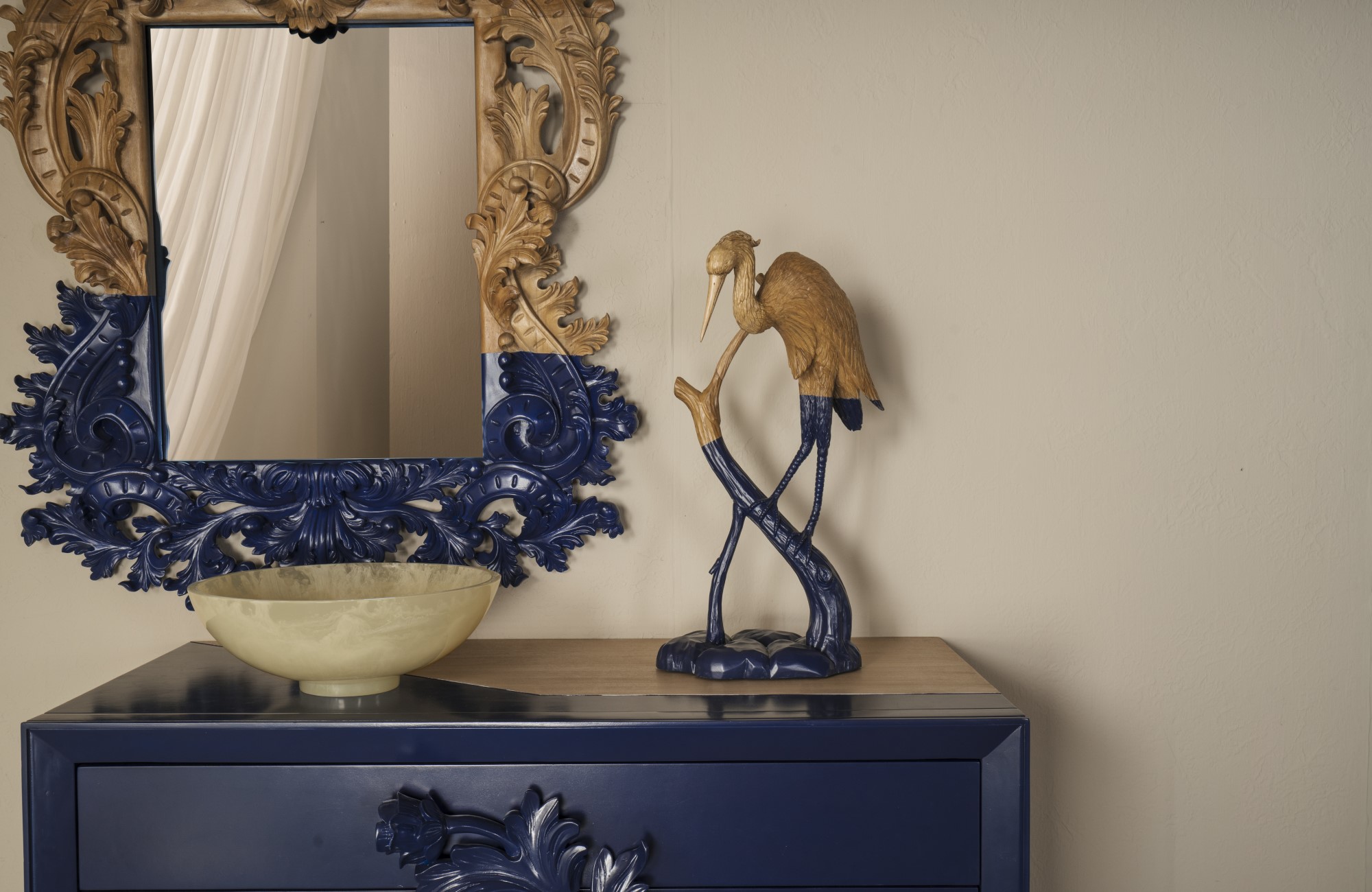 Philippe Mirror and Chest of Drawers by JB Woodcraft, as featured in the Maison et Objet Digital Show. Curator Gabriel Lichauco noted the application of a large swathe of "Klein Blue" to give the pieces an edge.
Intricate details
With this type of interior, the devil is in the details. Grandmillennials could wax poetic about the ormolu on a mirror or the ball-and-claw foot of an antique console table. JB Woodcraft's Pampanga-carved furnishings for Maison et Objet's Bubble Living collection fit the bill, while a dramatic swathe of Klein blue updates it and adds edge.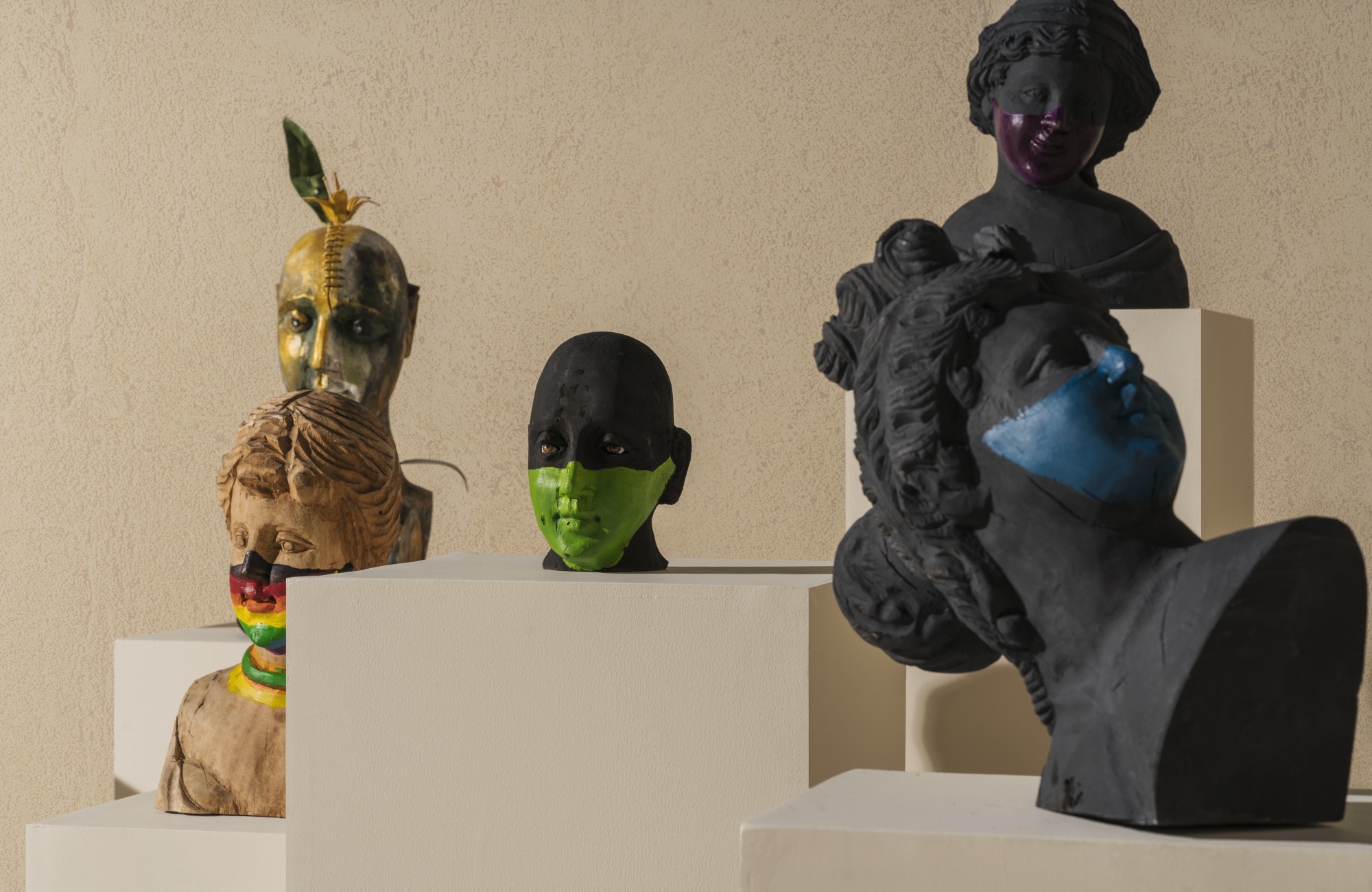 Chanalli used modern-day motifs such as pride, growth, disposable masks on their classical-style wooden busts at the Maison et Objet Digital Show.
Figures and curios
By figurines, we don't mean any old tchotchkes or dated dust-catchers. Think, more French flea market than op-shop. Go for individualistic, one-of-a-kind pieces and collectibles, such as these classical wooden busts cheekily painted with face masks (so relevant) by Chanalli.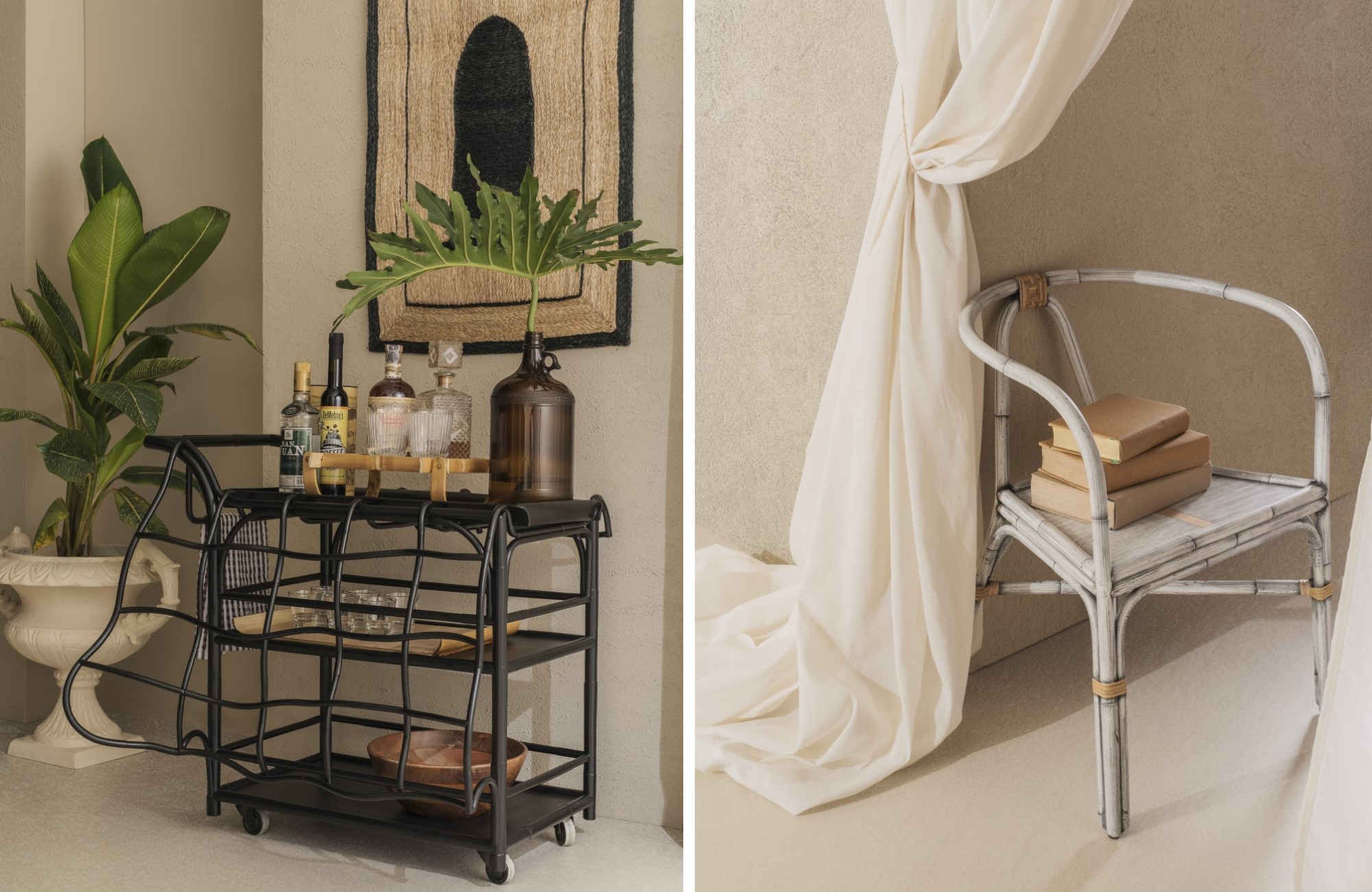 Also from the Bubble Collection at Maison et Objet: E. Murio's rattan Run Away Butler bar cart (left) and Quid Chair.
Rattan and woven finishes
Cane, rattan, and wicker pieces have always had a place in traditional interiors. The natural tone and texture of a woven-seat cane chair offsets classical pattern fabrics and colors quite beautifully. And what about adding a proper bar cart in rattan, just like E. Murio's "Run Away Butler" number? Yes, please!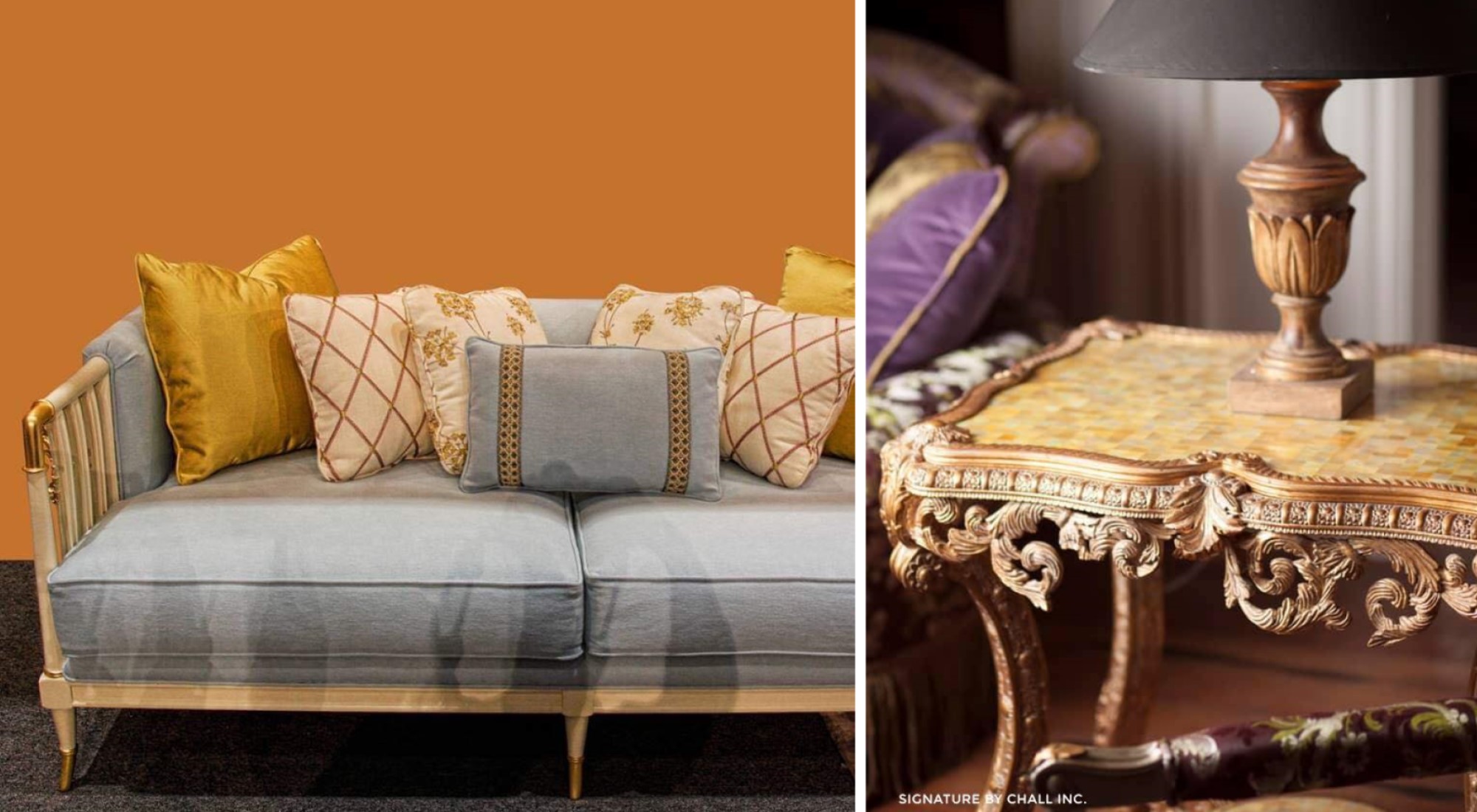 Gilding, luxurious tufting, and handcarved ornamentation are the hallmarks of Pampanga-based Signature by Chall.
Traditional furniture and upholstery techniques
Classic, handcrafted upholstery pieces such as tufted sofas, pleated bed skirts, and nailheads on a wing chair are all key touches of the Grandmillennial style. Get the look with furnishings created by Signature by Chall—whose ornate carvings and fine upholstered pieces accented with tassels, fringes, and embroidery all bring luxury to another level.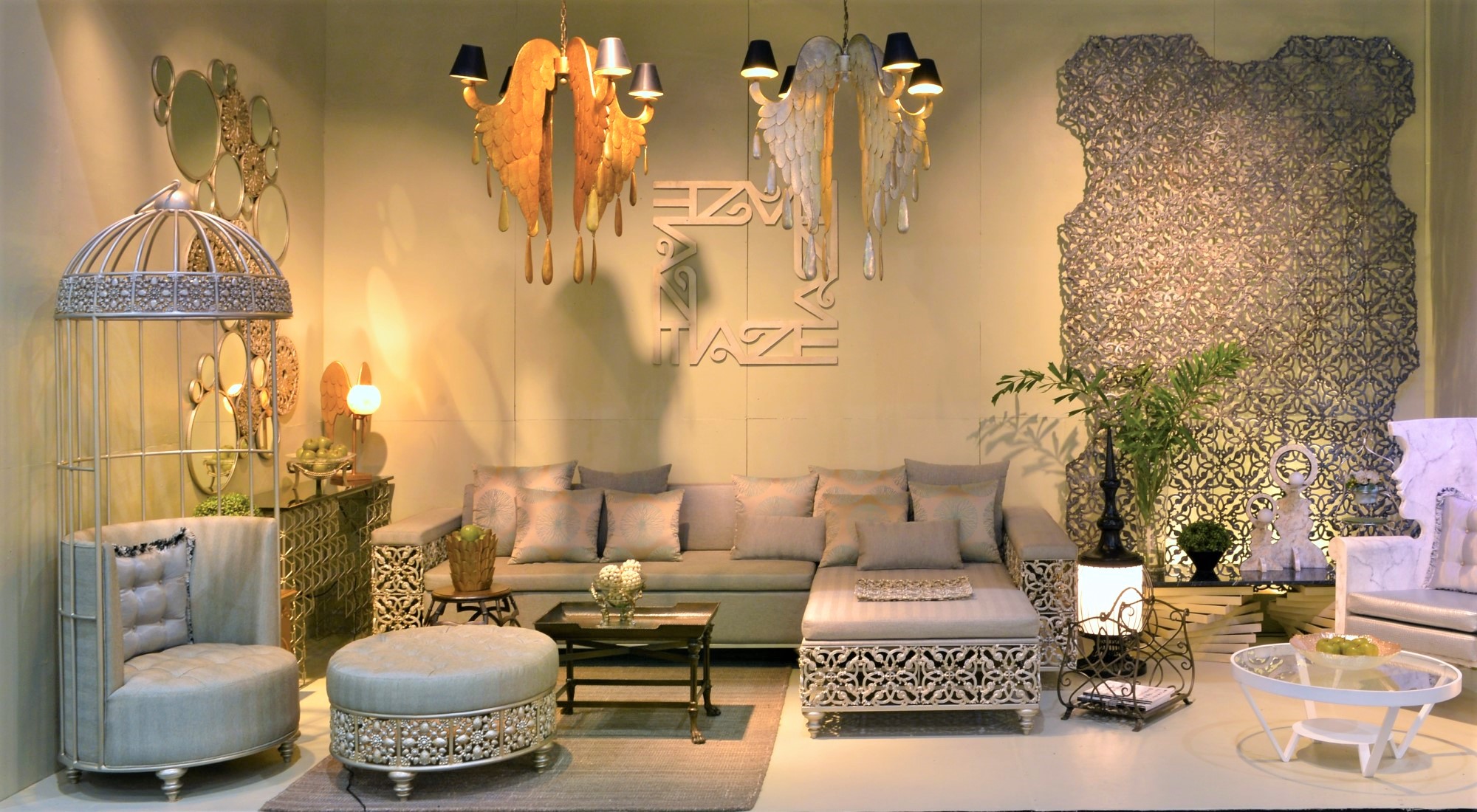 Dramatic Haula Seater Chair, Alexandra L-shaped Sofa in antique silver finish, and Profile Chair (just seen) by Maze Furnishings.
Gorgeous metallics on a bold scale
Move over, rose gold; the Grandmillennial style favors more traditional metal finishes such as brass, gold, and patinated silver. If you want a more subtle look, you don't need to go overboard. Gilding in the form of brass inlay strips and gold handles on a chest of drawers would do.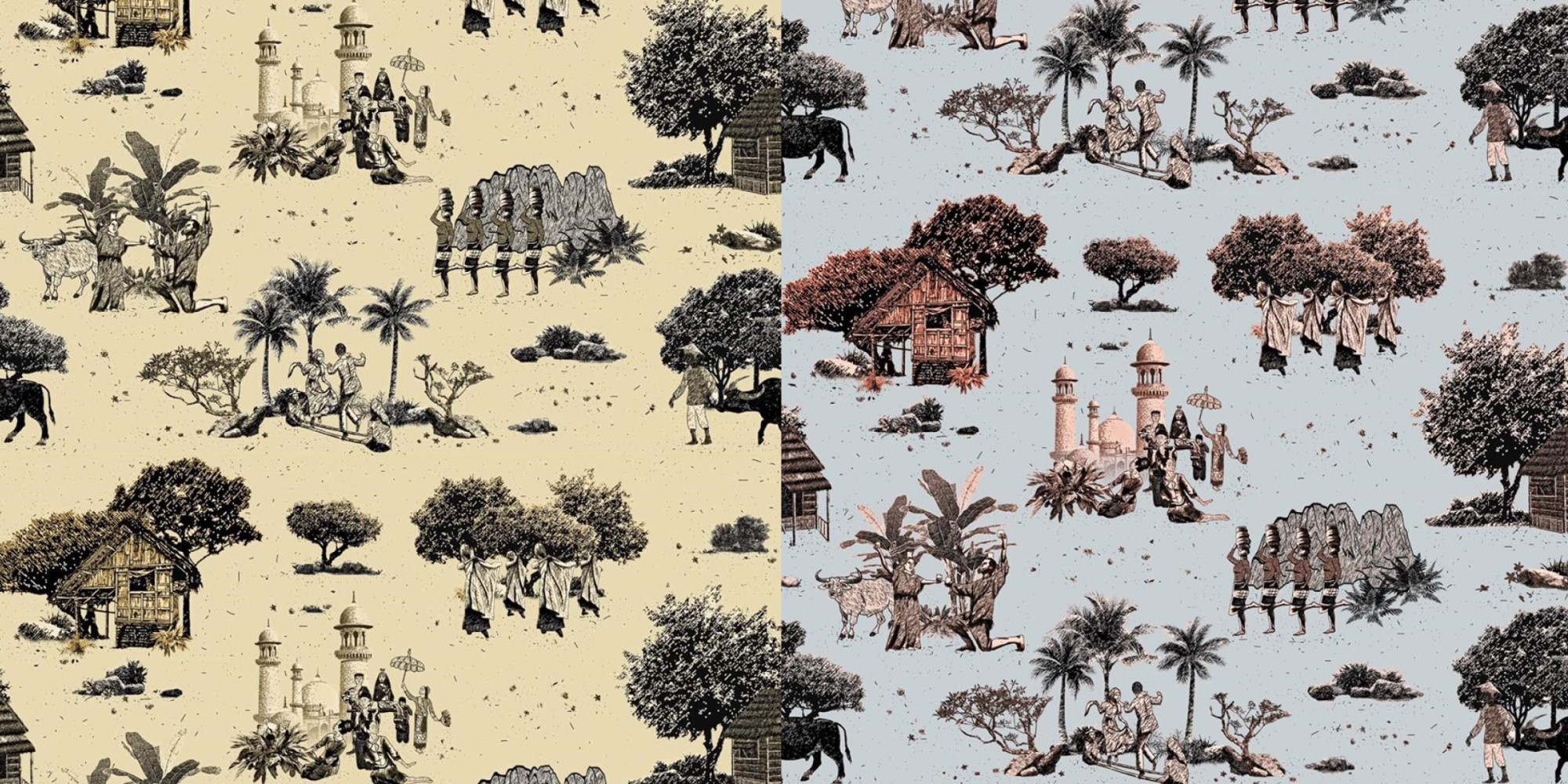 Filipino-theme-patterned wallpaper are the specialty of Paperbound, like these Sayawan (Dance) toile-inspired wallpaper patterns.
Patterns and wallpaper
With this style, you can never have enough toile. Tastefully layer pattern upon pattern (but stick to a single-color palette to make it cohesive) in your soft furnishings, and then break out the wallpaper. Paperbound's Sayawan wallpaper uses a whimsical Filipino motif in a toile de jouy pattern; and this can add a tropical touch to your Grandmillennial space.
Photo-illustration of JB Woodcraft furniture by Cindy Dy