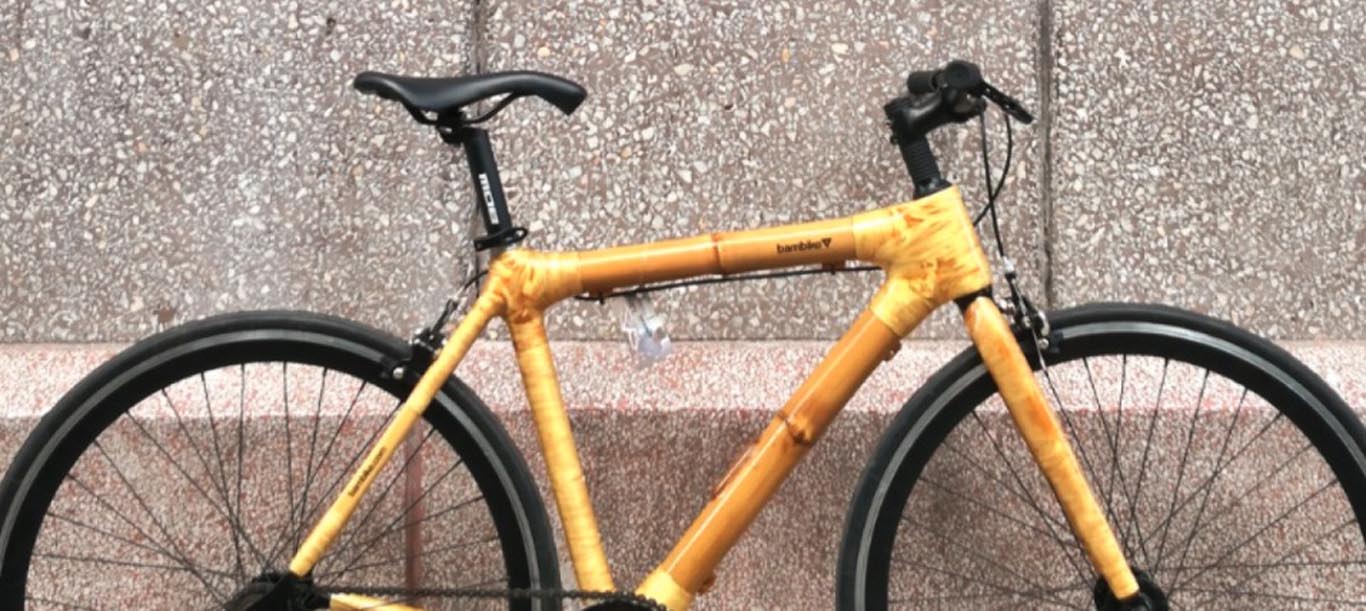 A Beautiful Ride
The bamboo, or what is locally called kawayan, is no longer the poor man's timber.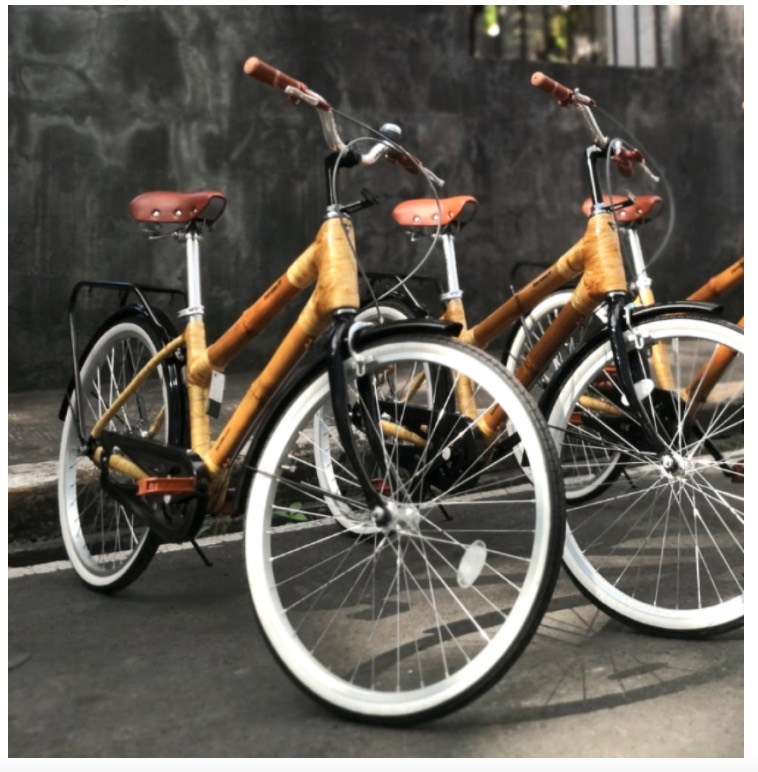 Bambike Revolution Cycles—in this photo, the Victoria City Tourers—in their element, lined up for a Bambike Ecotour in Intramuros, Manila.

It started almost a decade ago, when Bryan Benitez McClelland co-founded Bambike, a socio-ecological enterprise that employs fair-trade labor and sustainable building practices. Their product: a handmade bamboo bicycle.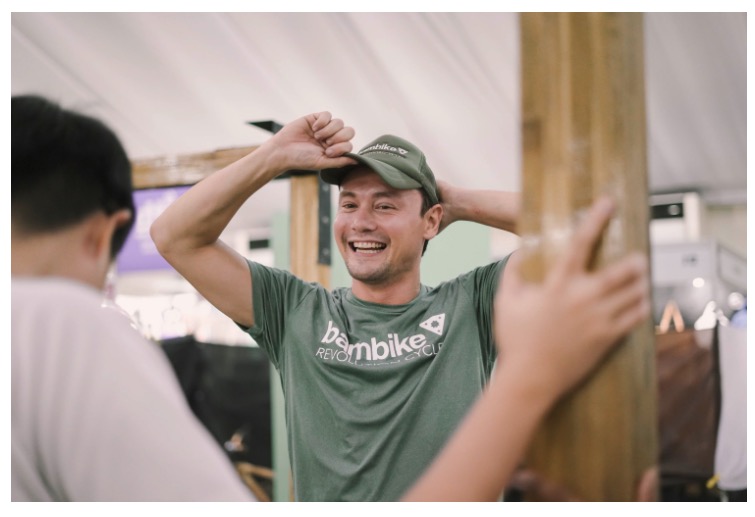 Bambike founder Bryan Benitez McClelland.
In partnership with Gawad Kalinga, a Philippine-based community development organization for the socially disenfranchised, Bambike employs bamboo builders or "Bambuilders" from rural villages. It is dedicated to growing the green economy and promoting sustainable livelihood development.
The green cycle
Riders need not worry about durability and adaptability as Bambikes, in particular, the Luntian 2.0, boast the double top tube bamboo innovation. It can even be customized to have abaca alloy forks, airless solid tires, and bamboo fenders.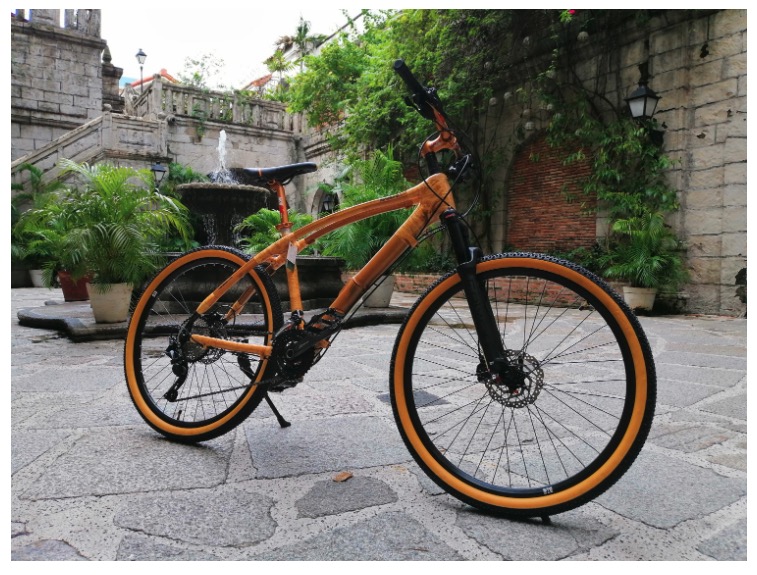 The Luntian 2.0 is Bambike's most versatile model: it can be built like a mountain bike for off-road trails, or a more commuter-friendly version that can accommodate a water hyacinth basket or rack.
As an alternative, eco-friendly mode of transportation, the Bambike became the ideal jump-off point for Bambike Ecotours, which offers guided bike tours that allow you to explore various parts of the Philippines in a safe, fun, and informative way. An example is the Intramuros Experience, a visit to historical and cultural landmarks inside the walled city of Intramuros, Manila. Tour guides on Bambikes are aptly called Bambassadors.
Out of the box
A play on the words bamboo and bike, Bambike has also given rise to other products, such as the new Bambox, which was featured at the 70th edition of Manila FAME.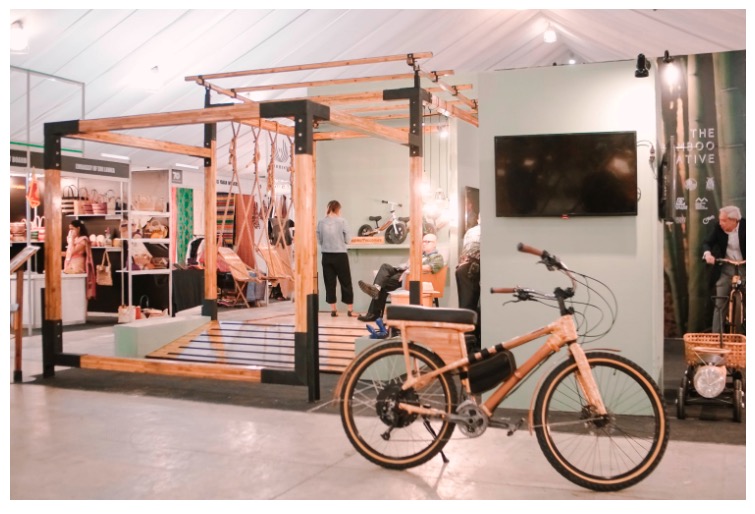 On display at Manila FAME was a prototype of the Bambox, featuring a garage attachment with a ramp for Bambikes.
"Bambox is our venture into a prefabricated bamboo laminated timber or engineered bamboo building system," says McClelland. "For us, it's a way to expand Bambike Ecotours in a structure and having a physical presence in remote deployments, [such as the one we're setting up] in Guimaras."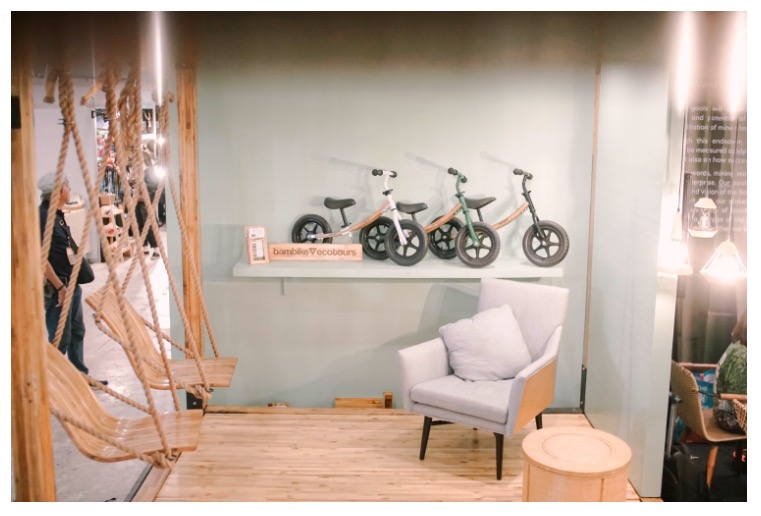 The Bambox has a basic box structure, but can be used for just about anything, from a food stall to a pop-up shop. The swings were a hit with the fair visitors.
McClelland hopes that the Bambox will eventually become a modern version of a bahay kubo (nipa hut), or an alternative to shipping containers used in construction, albeit with a more organic feel. "It's also a way we can try and industrialize bamboo and develop engineered bamboo as a viable product to help replace hardwood, and to contribute to fighting climate change," he adds.
At the same event, a national campaign called Bamboo Initiative was launched to revegetate mined-out areas with fast-growing bamboo to rehabilitate the land, and to createlong-term economic development for local communities.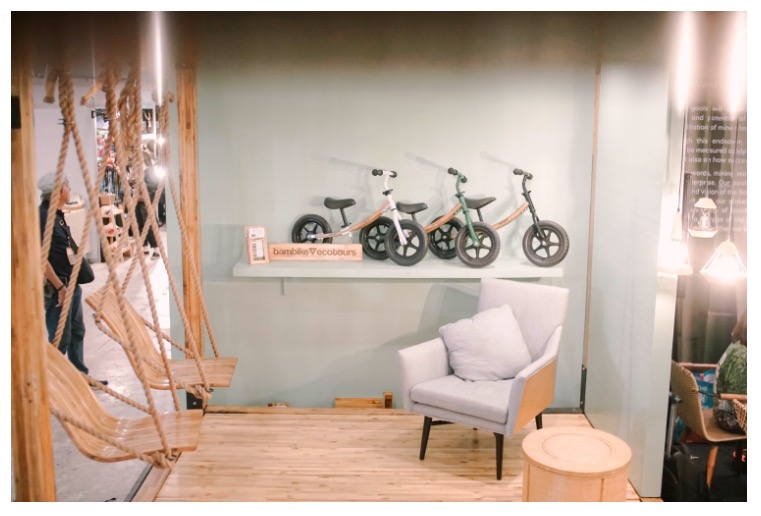 With the Bambox, Bambike not only continues to support bamboo farming and make the material more accessible and contemporary, it also makes a valuable contribution to the national agenda of the Bamboo Initiative.
Scaling up
"How do we take the humble bamboo and turn it into a modern engineered product which can be scalable?" McClelland says of the challenge for Bambike. Partnerships with other companies, owners of degraded land, and indigenous bamboo farmers in watershed areas are key to protecting forests and turning the bamboo industry into a profitable sector.
Bambike is on a quest to become a part of the real development and growth of the material, as McClelland believes it will play an increasingly important part in combating climate change and poverty in the Philippines. "What we're really trying to prove is it can be electric bicycles—part of the future of transportation and the urban environment. From homeware to building eco villas, it can run the gamut," he explains.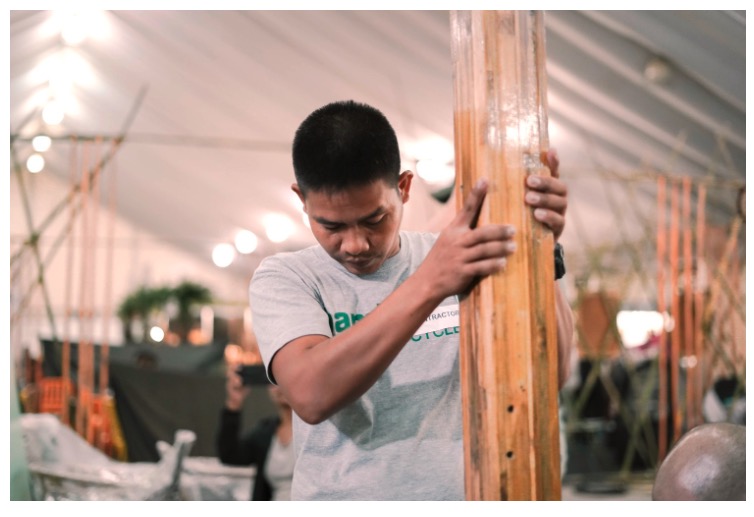 One of the Bambuilders helping set up the Bambox at the 70th edition of Manila FAME.
Even with the most ambitious of plans, Bambike ensures the rewards trickle down to the Bambuilder communities. The very first Bambuilder, Ferdie Fernandez, was able to send his daughter to college. She is now a licensed teacher. There are other similar stories wherein Bambuilders' children are looking to pursue a higher education and break the cycle of poverty.
"For us, just seeing that their dreams are different than before—their aspirations are higher—is a real sign that we're onto something that will leave a lasting change. For me, that's one of the most important reasons why we do what we do," McClelland concludes.
Watch the Bambikes in action in this video: