5 Ways to Stand Out in a Show
When exhibiting at an international or local fair where you have hundreds—or sometimes thousands—of brands to compete with, you have to think of strategies on how to make your products and booth stand out.
The accessories manufacturer Nature's Legacy, which has been around for 35 years and has been exhibiting at Manila FAME since 1993, is always at the top of their game at every show, and sometimes it takes more than just a beautiful booth.
Their recent successes include participating at the Kindred group exhibit at Manila FAME, their collaboration with creative director Vince Uy for the Design Commune, and their launch of the new Rainbow Collection, a colorful line of accessories and hospitality service ware made out of food-grade polymer resin that mimics agate. Nature's Legacy's affable owner, Pete Delantar, reveals to us some of his secrets: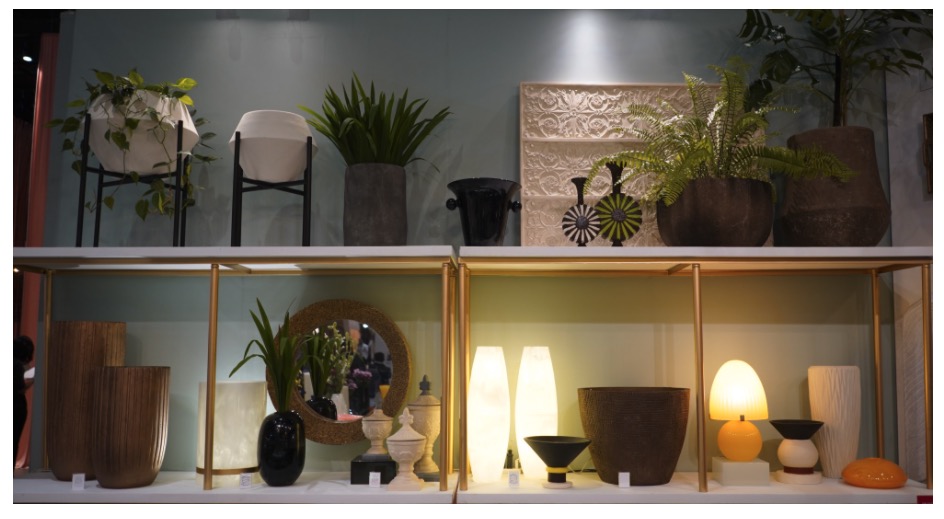 This row of products at the Nature's Legacy booth shows their mastery of unique materials, which include their Naturecast, which utilizes forest and agricultural debris, Stonecast, Marmorcast, and Nucast, which uses recycled paper.
Go for luxury
Delantar mentions that when he talked to the organizers at the Maison et Objet show in Paris, they validated that there really is a market who would willingly buy premium Philippine products. "You shouldn't always look at the price, if it's cheap, or what. You have to look at the product as something unique and unusual, as something for keeps."
Stay in the same location
Delantar, who has exhibited at Manila FAME since 1993 and has participated at Ambiente in Frankfurt and Salon del Mobile in Milan aside from Maison et Objet, always puts up his booth in the same location every year, so that regular visitors will know exactly where they are. He also recalls that he liked their spot at Maison at Hall 6. "You could see all the different companies and their capabilities and product lines—but the Philippines still has the best material manipulation!"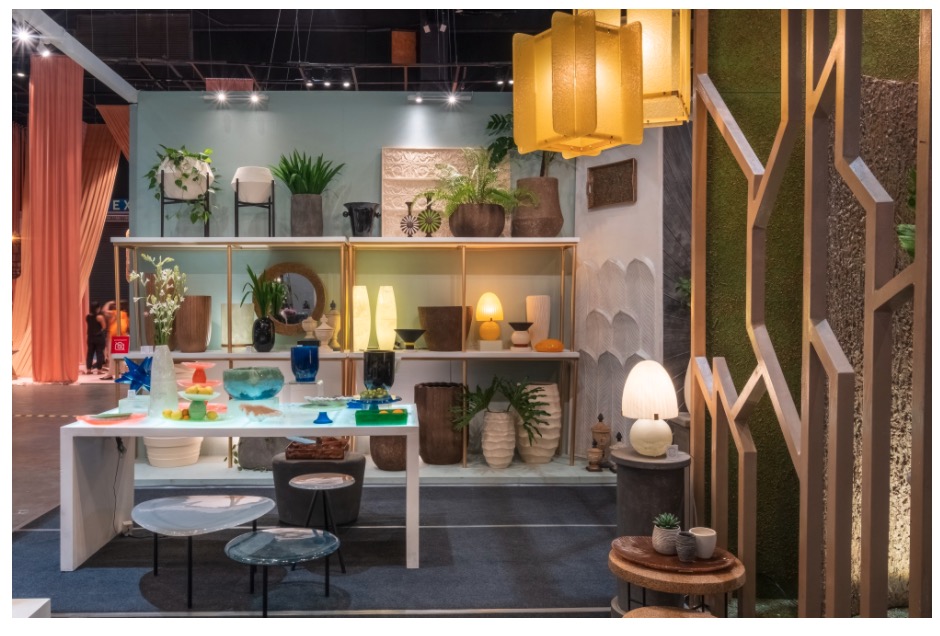 Nature's Legacy collaborated with interior designer Miguel Rosales to achieve a fresh but luxurious look for their booth at the 70th edition of Manila FAME.
Collaborate with a designer
Their recent booth at the 70th edition of Manila FAME was a collaboration with interior designer Miguel Rosales, who is known for his sophisticated and timeless interiors. "The reason we wanted to collaborate with Miguel was to get the point of view of a creative, because if we—the manufacturer—make our booths, we look at it to sell," Delantar shares. "With Miguel, he looks at potential clients as someone who will appreciate the luxury, and not just the saleability of products."
Rebrand when it's time
If your company has grown a bit since its launch, then opt to rebrand, to attract new buyers, and to send a signal to your loyal clients that you have evolved. "We changed our logo, and now we are focusing on hospitality. We are not a startup anymore," Delantar says in jest.
Disappear, then show up again
Delantar also suggests that if you should also know when to go on a break and take stock of what else you can do. "When you're at a fair for a long time, you become generic," he says. "I did that in 2009 at the height of the Asian financial crisis, I stopped exhibiting for about two shows. But I came back in full force and had a lot of buyers after that."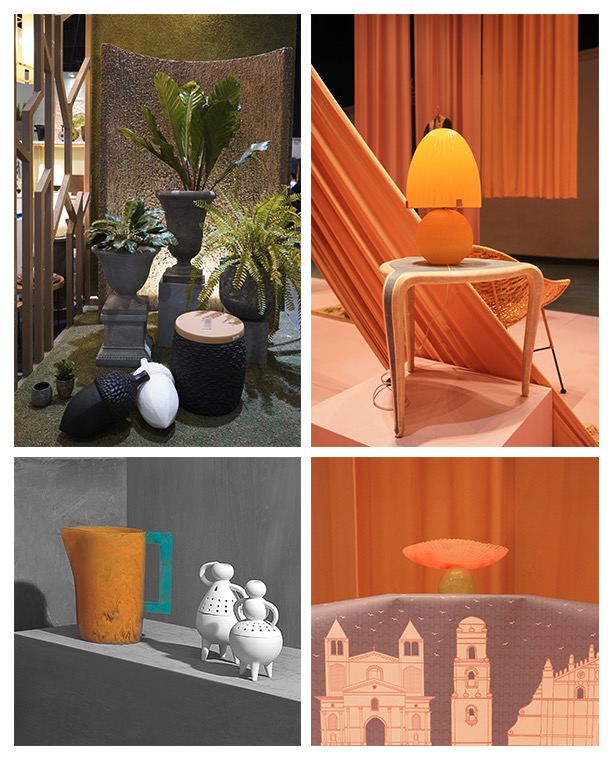 Clockwise from top left: Plant pots from Nature's Legacy's Stonecast series, wherein crushed limestone is transformed into lightweight, stone-like accessories; Table Lamp at the Design Commune; Carole Dessert Plate displayed with Paperbound wallpaper at the Design Commune; Nova pitcher at the Kindred Design Collective at Maison et Objet in Paris.
[CONTACT INFORMATION]
NATURE'S LEGACY
Tel. no.: +632 776 5785
Email: infor@natureslegacy.com
URL: natureslegacy.com
Instagram: @natureslegacyinc