From Pineapple to Paper
It's a story that literally leads from fruit to cup. Cagayan de Oro (CDO) Handmade Paper Crafts has, since 1993, been creating paper products without cutting down trees.
Their stationery, decorative objects, lamps, wall panels, gift items, and boxes are 100-percent-tree-free, using only cogon grass, wild flowers, and twigs. "It's totally recyclable, it's all natural," says owner Lolita "Luchi" Cabanlet about their production processes. "We don't even use chemicals, only natural adhesives."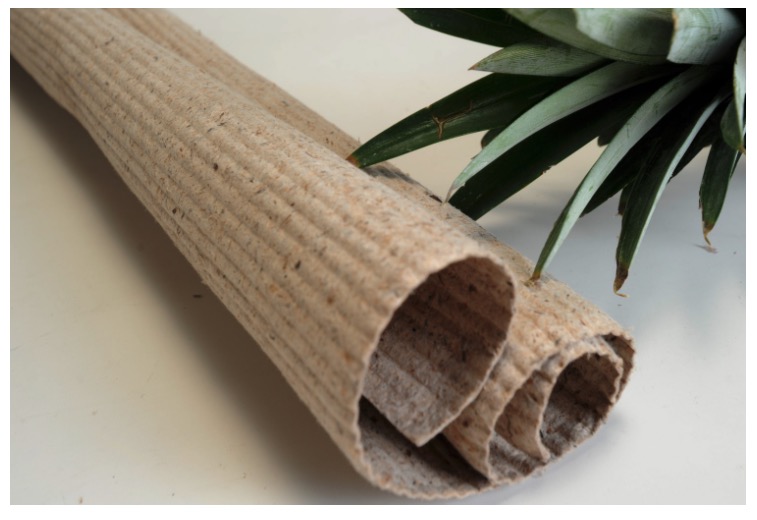 The D&AD Wood Pencil-award-winning Pinyapel stems from an R&D program led by the Design Center of the Philippines and collaborated on by CDO, Nature's Fresh Pineapples, and Ideatechs Packaging.
Waste into award-winning product
CDO Handmade Paper Crafts recently made waves in the design world with its Pinyapel, a portmanteau of pinya (Pilipino for "pineapple") and papel (paper). The specialty paper is made out of pineapple leaves, which would have otherwise been discarded after harvesting. The leaves are cut and dried under direct sunlight, and then pounded into pulp. Afterwards, these are run into corrugating machines, which turn the material into print-viable paper cups and sleeves. Conversely, these can also be processed into flat sheets for paper bags.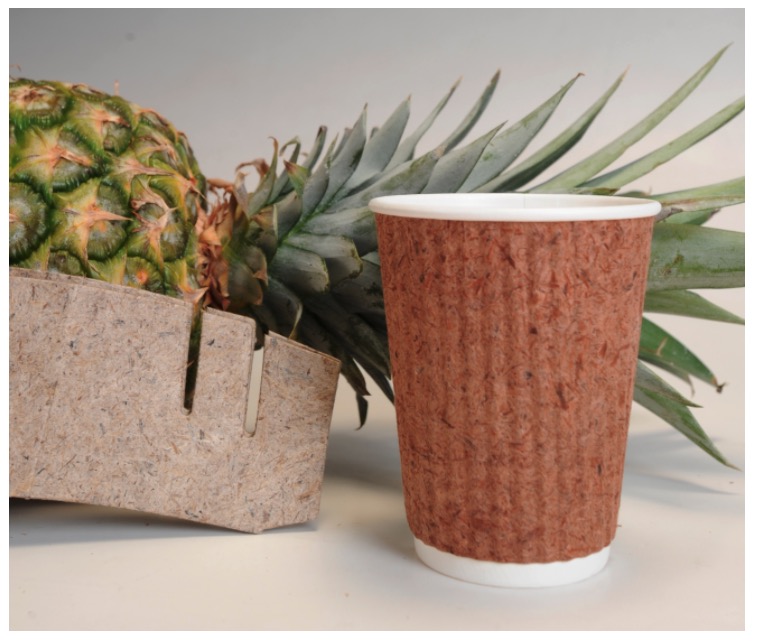 What's in a cup? In the case of Pinyapel, it's pineapple leaves that would have otherwise been discarded post-harvest.
This could be the answer to the challenges of the paper industry in terms of sourcing local pulp.
The product bagged a Wood Pencil at the D&AD (Design and Art Direction) Future Impact Awards 2019 in November for its environmental potential to be used as a food packaging alternative to single-use plastic. In the design industry, getting the prestigious D&AD pencil is equivalent to "career knighthood" in categories spanning graphic and product design to film and advertising. This year's winners include the Apple Watch Series 4, Stabilo, and Interview magazine.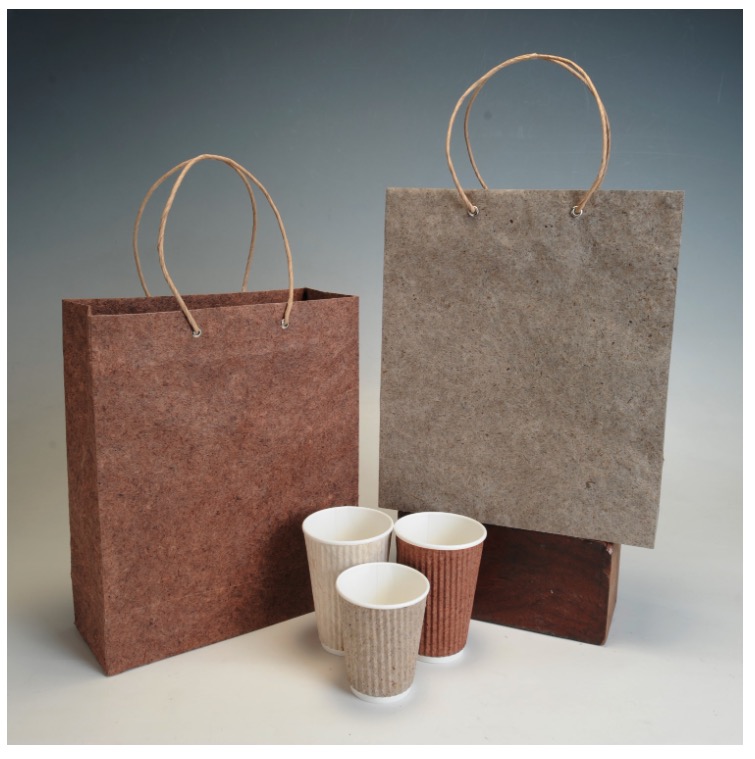 The Pinyapel can be used to produce corrugated paper cups, cup sleeves, and gift bags that can be printed on. Selling the raw material can also be a potential income source for pineapple farmers, as the total area of pineapple plantations is approximately 63,904 hectares.
The future of packaging is sustainable
Pinyapel is a product breakthrough from a materials research and development program on the humble pineapple leaf, led by the Design Center of the Philippines (DCP). The raw materials come from Nature's Fresh Pineapples in Malaybalay, Bukidnon; CDO Handmade Paper Crafts handles the paper processing; while Ideatechs Packaging converts the product into paper sheets and food packaging.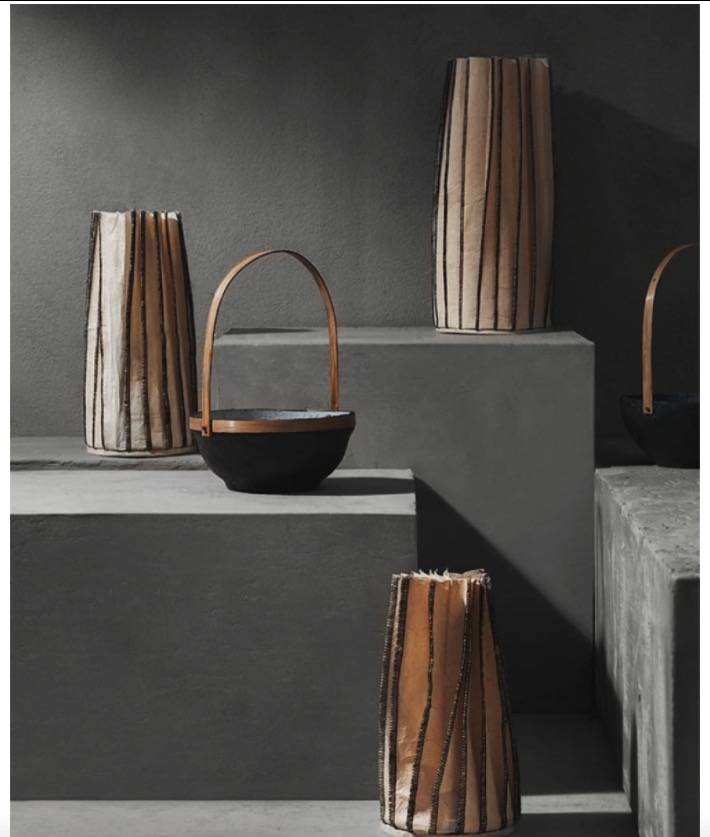 CDO Handmade Paper also exhibited ethereal-looking lamps from their Leather Paper Line as part of the Kindred: A Design Collective exhibit at the Maison et Objet in Paris last September 2019.
All these coincide with the industry's current focus on Circular Design, which aims to eliminate waste and use of resources, as the project's initial goal was far from winning a design award. "The project began with the intent of maximizing the use of agricultural waste to improve the livelihood of farmers, address concerns on dwindling natural resources, and offer alternatives to plastic," says DCP Executive Director Rhea O. Matute. "And consequently, show the world what the creative and design mind of the Philippines can do."
CAGAYAN DE ORO HANDMADE PAPER CRAFTS
Mobile No.: +63 947 890 2988
Telephone No.: +63 88 232 4844
Email: info@cdohandmade.com
URL: cdohandmade.com