"Threading isn't something new," admitted Beatriz's founder and lead designer Carissa Cruz-Evangelista. She was referring to a common craft of yarn being manually glued to a surface. "But we took it to new directions," Carissa said, applying the technique to give clutch bags and cuffs a unique skin.
"It took time for us to understand that a brand has to have its own personality. For that, I'm grateful to CITEM for helping us shape Beatriz's DNA. It's really like a magazine, which should have a distinct voice and visual template that speaks to a target audience."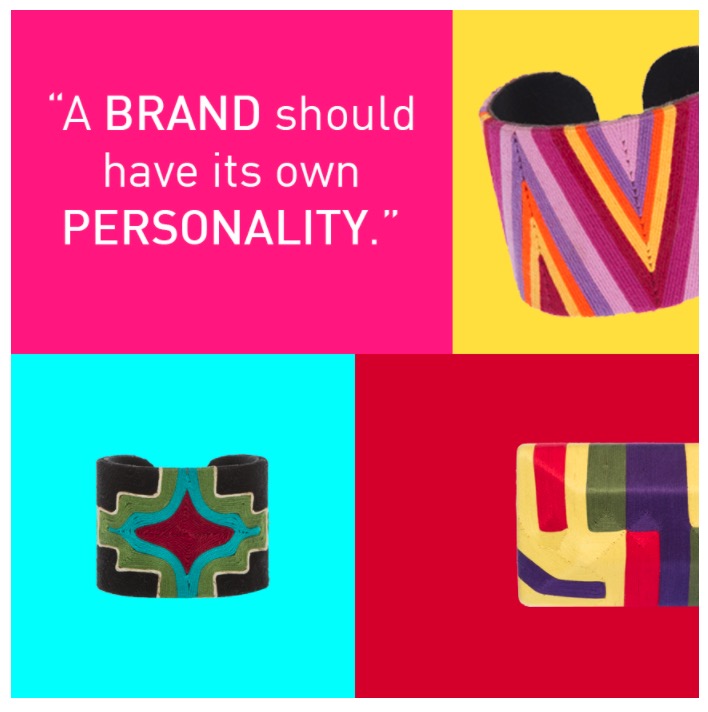 Clockwise from above: Cross cuff, Diamond cuff, and Tamia clutch bag displaying Beatriz's distinctive texture and bold patterns.
Beatriz's signature aesthetic is a distillation of the tropical spirit, evoked with a palette of exuberant colors and strong patterns. "High-end resort," was how Carissa classified the style, adding that "the look is tropical, and the mood is happy,"
Launched in 2012, Beatriz's optical approach was embraced by Manila's fashionable swans and discerning editors. The media mileage and enthusiastic market reception paved the way for the brand's entry in some of the city's upscale boutique stores. With an eye in the export market, Carissa decided to join trade shows to raise Beatriz's profile in the world of international fashion.
"Selling in bazaars is very different from doing trade shows," Carissa explained. "Stores look for stories, as well as longevity. They need to know if they can work with a brand or supplier a few years down the line, if they evolve, etc."
Obispo clutch with PVC base, thread details and shell clasp.
The trade exhibitions provided the opportunity to touch base with buyers, and at the same time, attracted the attention of fashion editors. Appearing in both print and digital titles-among them Oprah Magazine, Collezioni, Lulu, and The Japan Times-gave Beatriz an added advantage. "Buyers also look for brand recognition," Carissa said, "because at the end of the day, they really need to sell to consumers."
For Carissa, Beatriz is more than just a brand. It is a continuation of her advocacy for empowering communities, the passion she developed while working for the government. There are challenges, such as the issue of production and deliveries, but she is determined to modify her own business model in order to succeed.
Innovative design has been the key to their success, with Carissa exploring materials beyond thread and collaborating with other creatives and communities, such as Angono's artists whose works appeared in Beatriz's earlier editions. This year, she launched a new beach-inspired brand called Costa del Sol, a project with crochet crafters.
"I feel that we're no longer infants, but more of toddlers, and we want to see how far this will go."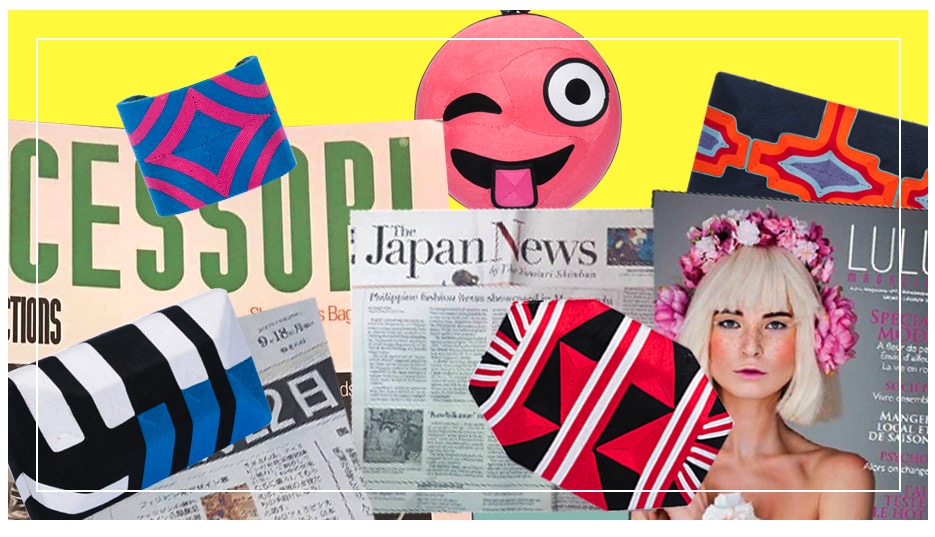 CONTACT INFORMATION

Cristina Cordero
Executive Assistant

63 02 6543512
beatrizaccessories@gmail.com
www.beatrizph.com
12 A United St., Barrio Kapitolyo,
Pasig City, Metro Manila, PHILIPPINES
---