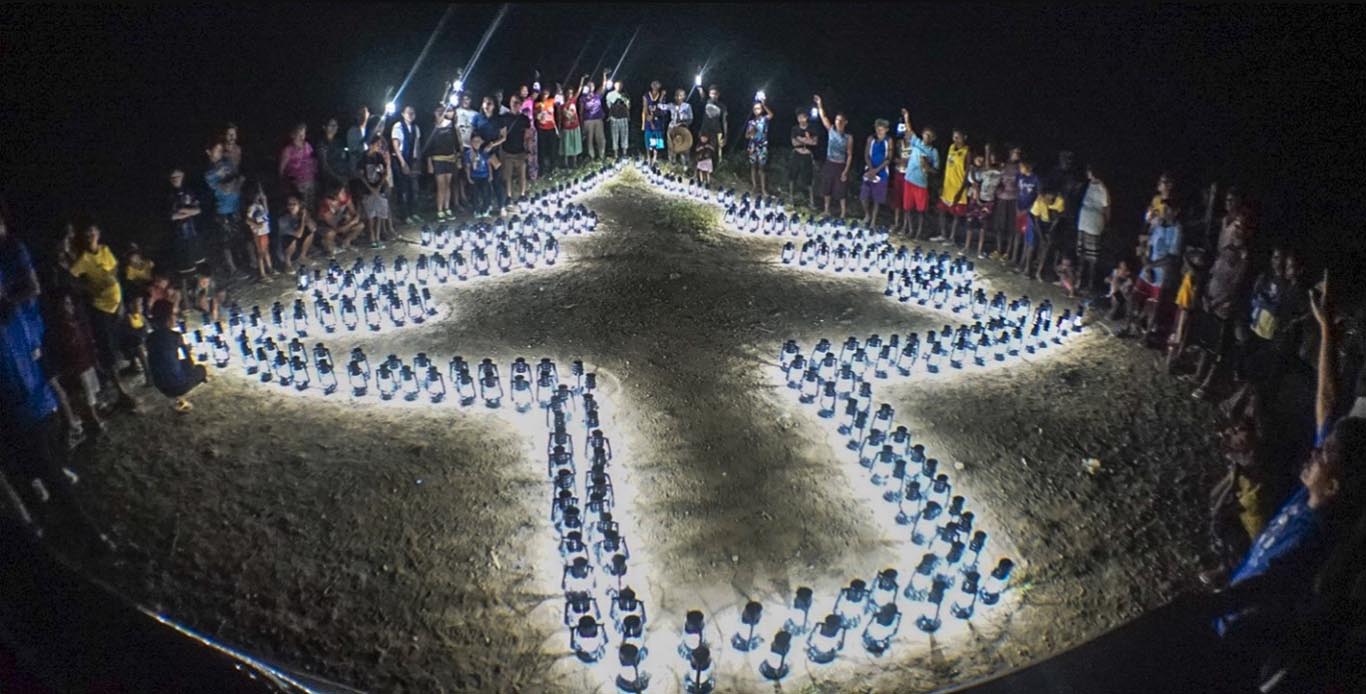 BEYOND ILLUMINATION
It's incredible what springs when you bring light to communities. In 2011, social entrepreneur Illac Diaz founded Liter of Light, a program by My Shelter Foundation, which brought natural light into houses in the slums of Manila. A simple plastic bottle was filled with bleach and installed on the rooftop to provide daytime lighting; an ingenious solution which can be upgraded with an LED bulb, micro-solar panels, and a battery to make for a low-cost night lighting system.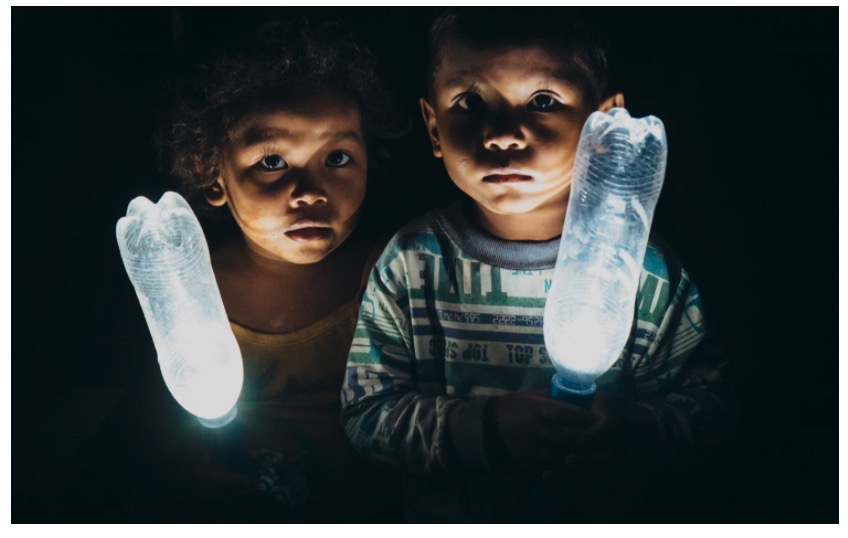 Solar-powered lamps made from plastic bottles illuminate communities not only in the Philippines but also across the globe.
Liter of Light aims to end energy poverty, one bottle at a time. But rather than simply providing this convenience which city dwellers often take for granted, Liter of Light took it one step further by working with the local community—women's cooperatives in particular—to produce the lighting systems and in the process, create more jobs. This open-source, DIY program can easily be replicated, making it possible for anyone with basic carpentry or electronics skills to become a solar engineer.
A grassroots green lighting movement has begun.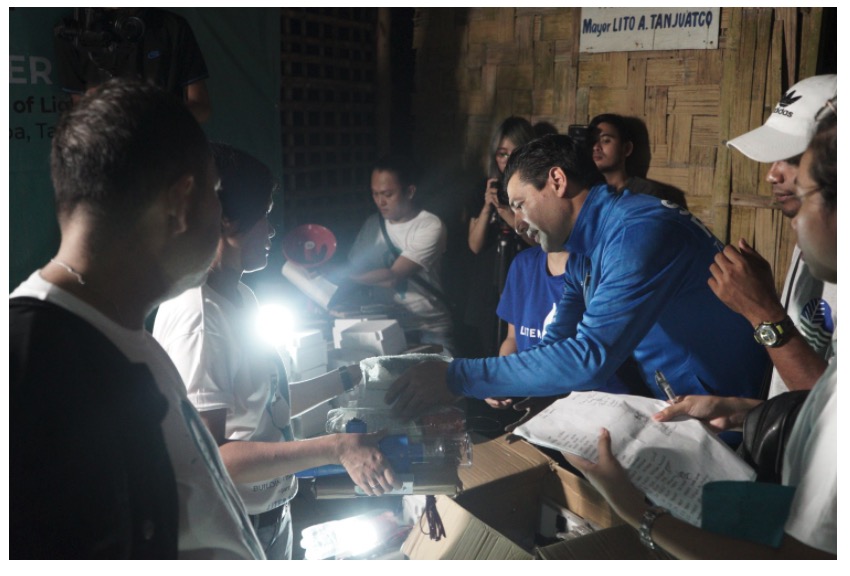 The recognition received by Liter of Light founder Illac Diaz proves that innovation from the grassroots level can empower communities wherever they are in the world.
Growing skills in communities
Diaz believes that green jobs should be one of the fastest rising job opportunities in the Philippines, as in the United States. Using locally available parts and strengthening skills are integral to ensuring sustainability. "We have to have our own local [capabilities] because for patented technologies, the business model is to replace it every now and then. When it breaks down, people have to go into debt to buy it again. So, we really advocate for growing the skills in more and more communities," Diaz adds.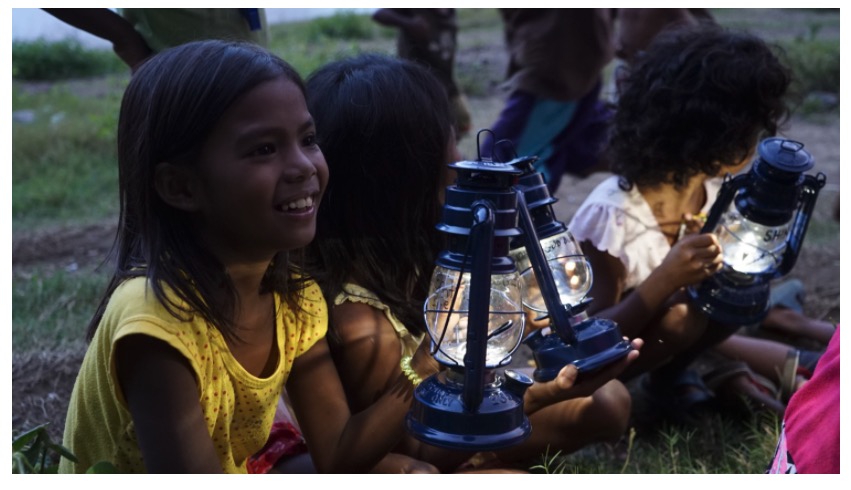 Children stand to benefit when communities break free from energy poverty: not only can they do more, but they can also dream bigger.
But light isn't all that Liter of Light has brought to communities. Yes, children can now continue studying at night, parents can work more efficiently, and people feel safer. But it has also enabled them to gain access to a world that perhaps they never imagined.
"What we're trying to do is make cooperatives of women able to have sustainable energy, from reading lights to mobile chargers to street lights. Later on, you can [already use] information technology," explains Diaz. He emphasizes that without stable electricity, communities will be unable to utilize digital technology. "That's what Liter of Light is—creating these clean power cooperatives and using that power for education, communication, and industry."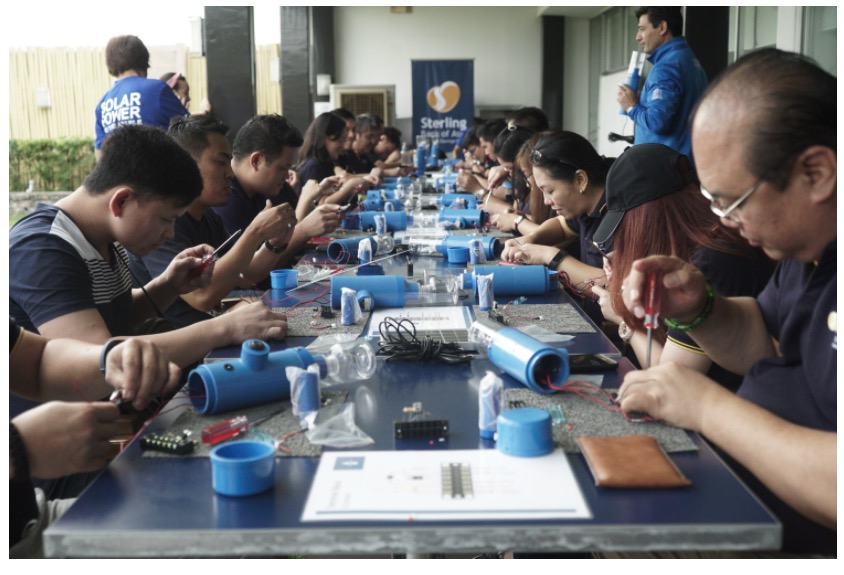 Liter of Light harnesses the power of social media to gather volunteers and sponsors to bring light and hope to communities in more than 15 countries.
Digital technology with a rustic touch
One of the breakthrough technologies that Liter of Light is applying is the Raspberry Pi, a low cost, credit-card sized computer that plugs into a computer monitor or TV, and uses a standard keyboard and mouse. "We learned how to add a Raspberry Pi to street lights, so mobile phones brought into the rural areas can be activated. You can download information, and you can chat with people in the villages. You can transfer information to each other, so your phone becomes an information bank," Diaz says.
This also means that women, who spend a third of their time reading to their children and showing pictures on their mobile phone, are now able to use it as a digital learning tool.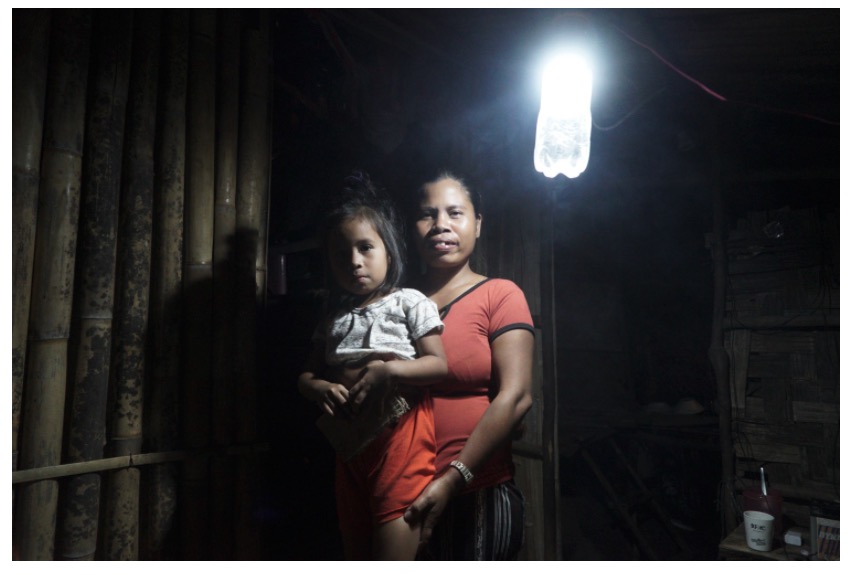 Lighting up lives one lamp at a time is part of the noble work of Liter of Light.
While people are still grappling with the idea of paying for the use of Internet, Diaz says they have no qualms about using a rudimentary method: paying chicken or pigs in exchange for Internet. "We talk to chicken producers and they can pay us in chickens. Instead of them selling it to the local market where they only get 30 percent of the value, we just buy their chickens because it has a certain value. It's weird, but sometimes when you look at bottom-up approaches, you have to look for all available means and values. What's important is access to clean energy and information must be a human right," he adds.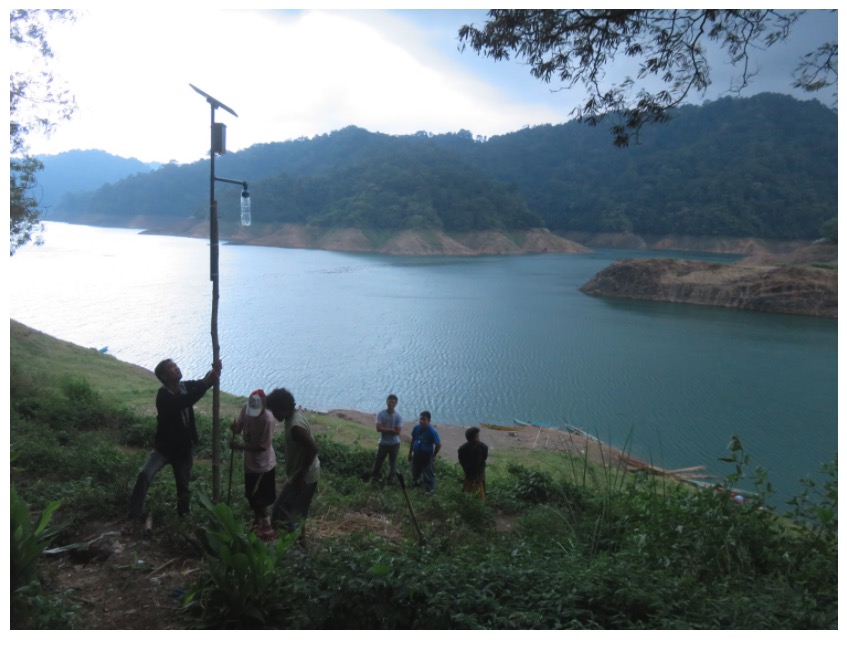 Anyone in the community can now use digital technology with the help of Raspberry Pi-powered street lamps.
A building rises with used bottles
As if being recognized globally, expanding presence to more than 15 countries, and installing more than 350,000 bottle lights are not enough, Liter of Light is yet embarking on another endeavor. It is building the largest plastic bottle building in southeast Asia, located in the province of Rizal in the Philippines, projected to be completed in a year's time.
"People are talking about segregating trash, but we still use a certain volume of trash. We wanted to represent what half a year of consumption—35,000 collected bottles—looks like in a very positive way. Building infrastructure out of it, it's beautiful, but at the same time we are reminded of how much we use in half a year. We are now using green architecture in a very impactful learning solution by building plastic bottle buildings," Diaz says.
Liter of Light's journey is far from over. From darkness, there was light; and from light comes technology, sustainability, and a brighter future for all.
LITER OF LIGHT
Email:info@literoflight.org
URL: literoflight.org
Facebook: @aliteroflight
Instagram: @literoflight