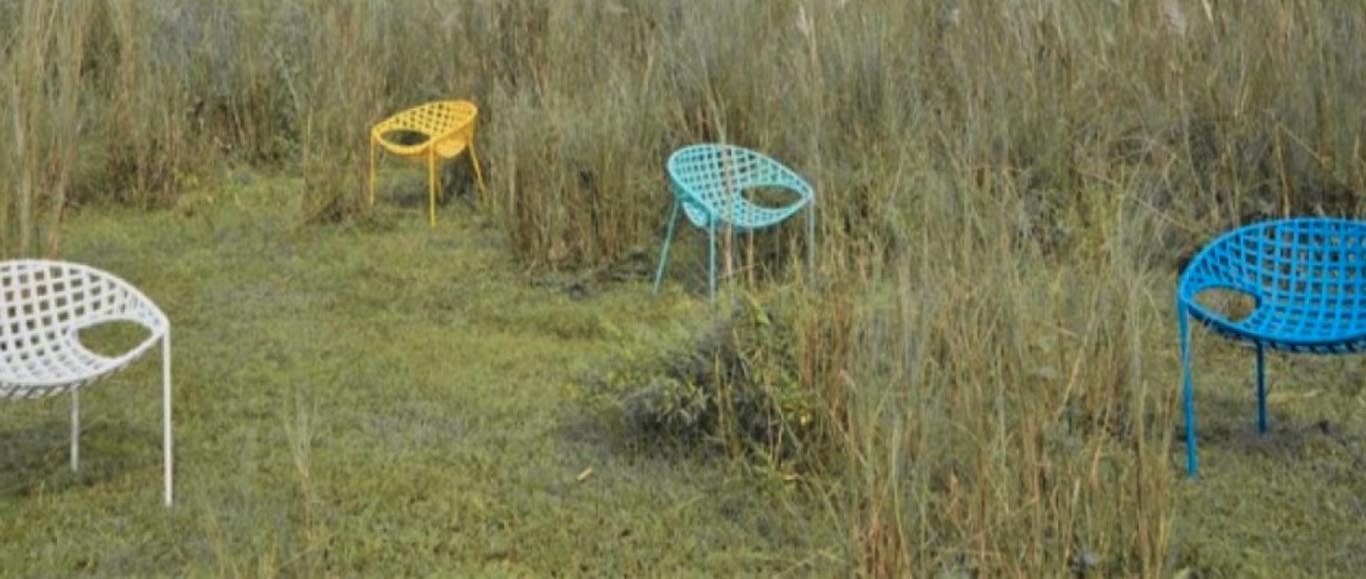 METAL WITH METTLE
Metal, used in furniture and accessories for centuries, can be cold, unexciting, and gray in its most basic form. But in the hands (and mind) of designer Jim Zarate-Torres, metal comes alive. His powder-coated steel furniture pieces all have a modern but playful, solid but light-looking, youthful vibe.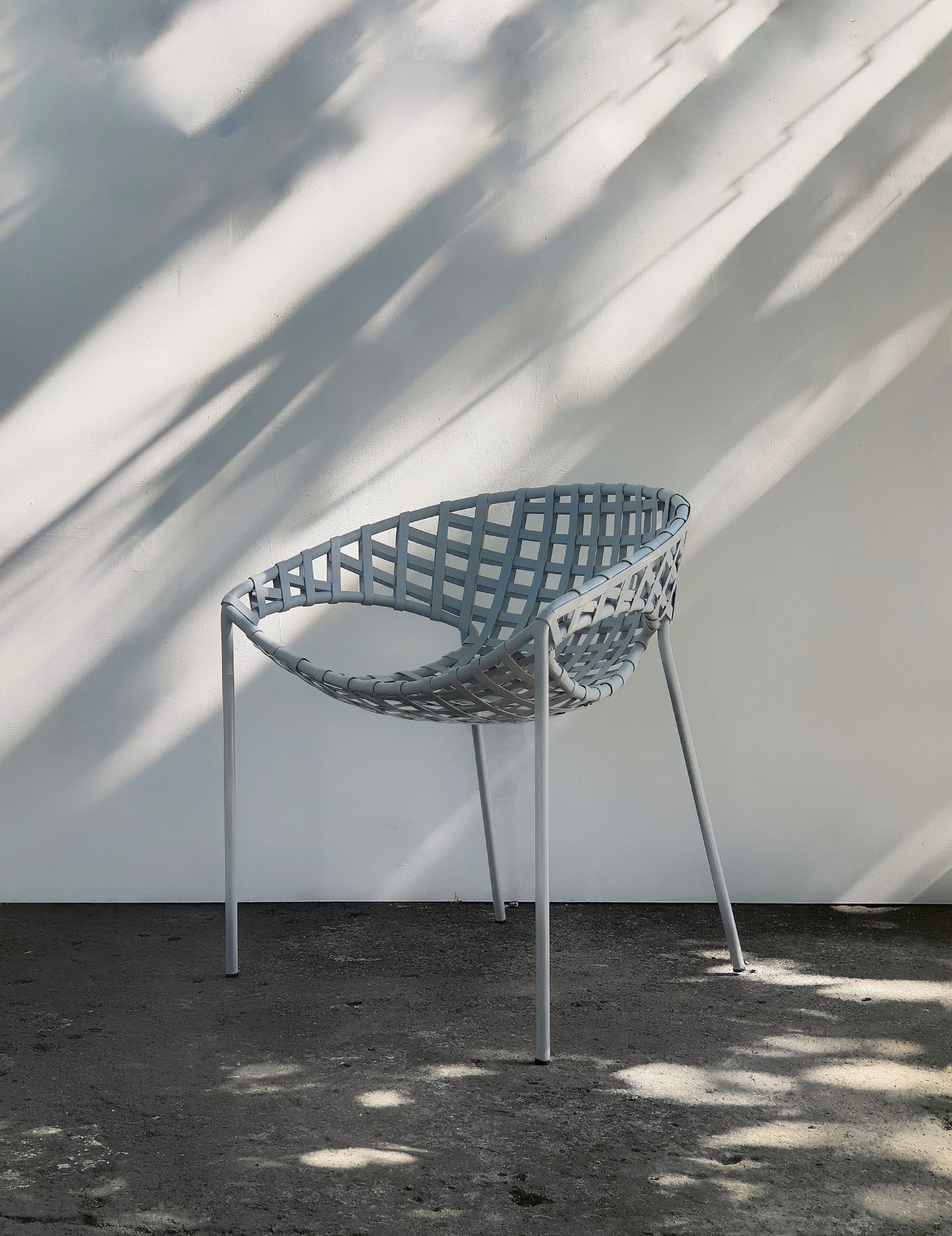 The Brique collection has numerous variations in form and type, including lounge and dining chair.
Such is the nature of the 2020 collection of Zarate Manila. In Torres's Brique and Cheque lines, metal straps are wrapped around the frame of the furniture piece like woven leather. It is then powder-coated in polyurethane in hues that range from a bright tangerine to a soothing, pale pistachio. The end result is a creation that is tough and delicate at the same time—you'd have to second guess if it were made of metal.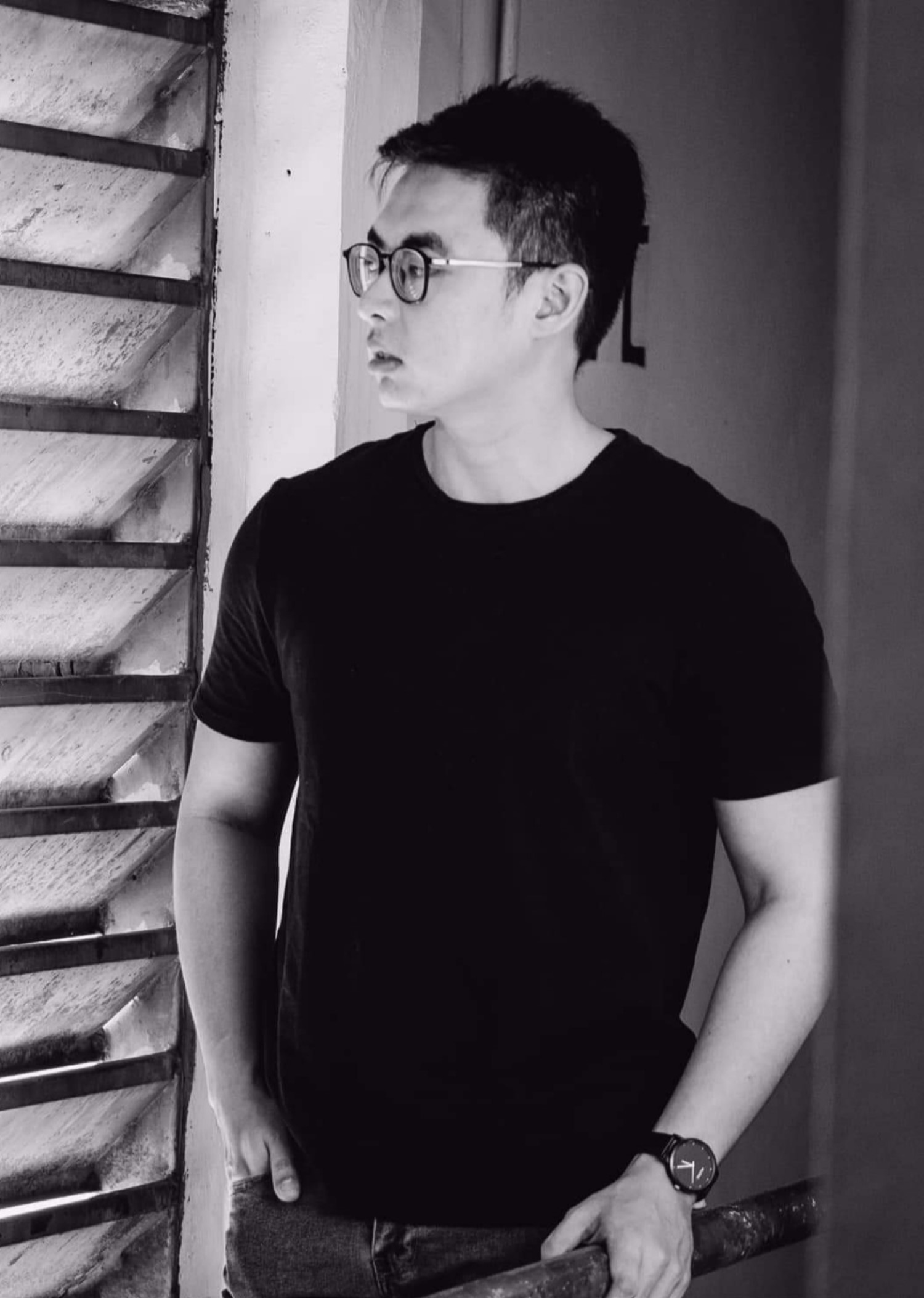 Zarate's creative director Jim Torres designs furniture "for people who appreciate the concept of the new Filipino aesthetic."
Torres's career started with metal, working for two years under Jude Tiotuico of Industria Edition, a company known for their dynamic, sculptural metal furnishings. "In the third year, I joined the the Red Box competition of DTI-CITEM, which I won."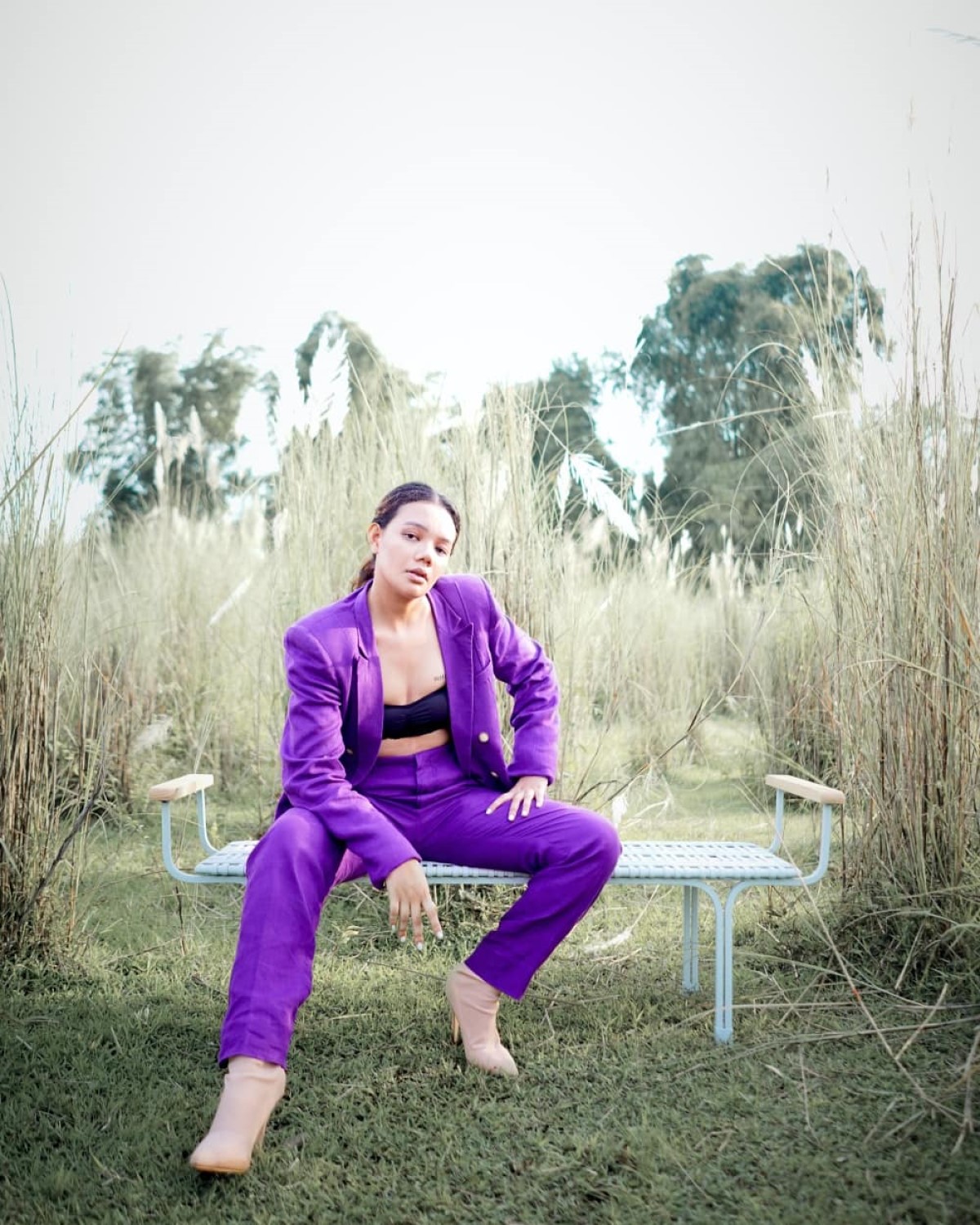 The Cheque bench, made of powder-coated steel and oakwood, can be used indoors or out.
His "Escapade" lights, which were composed of billowing skirts of—you guessed it—metal, won him the Red Box Design Talent for 2015. In the same year, Torres went on to exhibit his work at the International Contemporary Furniture Fair (ICFF) in New York.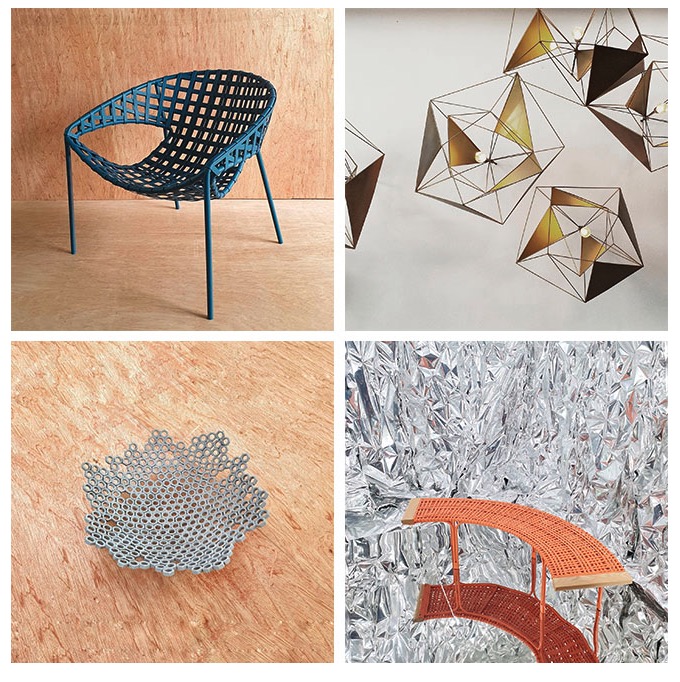 Clockwise from top left: The Brique lounge chair in classic blue hue; Rombo lights; Torres used recycled packaging for his Manila FAME booth; a sculptural Aerial bowl.
At the 70th edition of Manila FAME last October, Torres presented "Celebration," the Zarate collection for 2020. Instead of the usual staid design fair booth, Torres used recycled foil packaging for his backdrop, which magnified the cacophony of colors—shocking pink, purple, and primary blue—in his metal chairs and in jewel-like stools collaborated on by Kristine Barreiro. Torres explains that the concept was like a fiesta, a celebration, but made modern.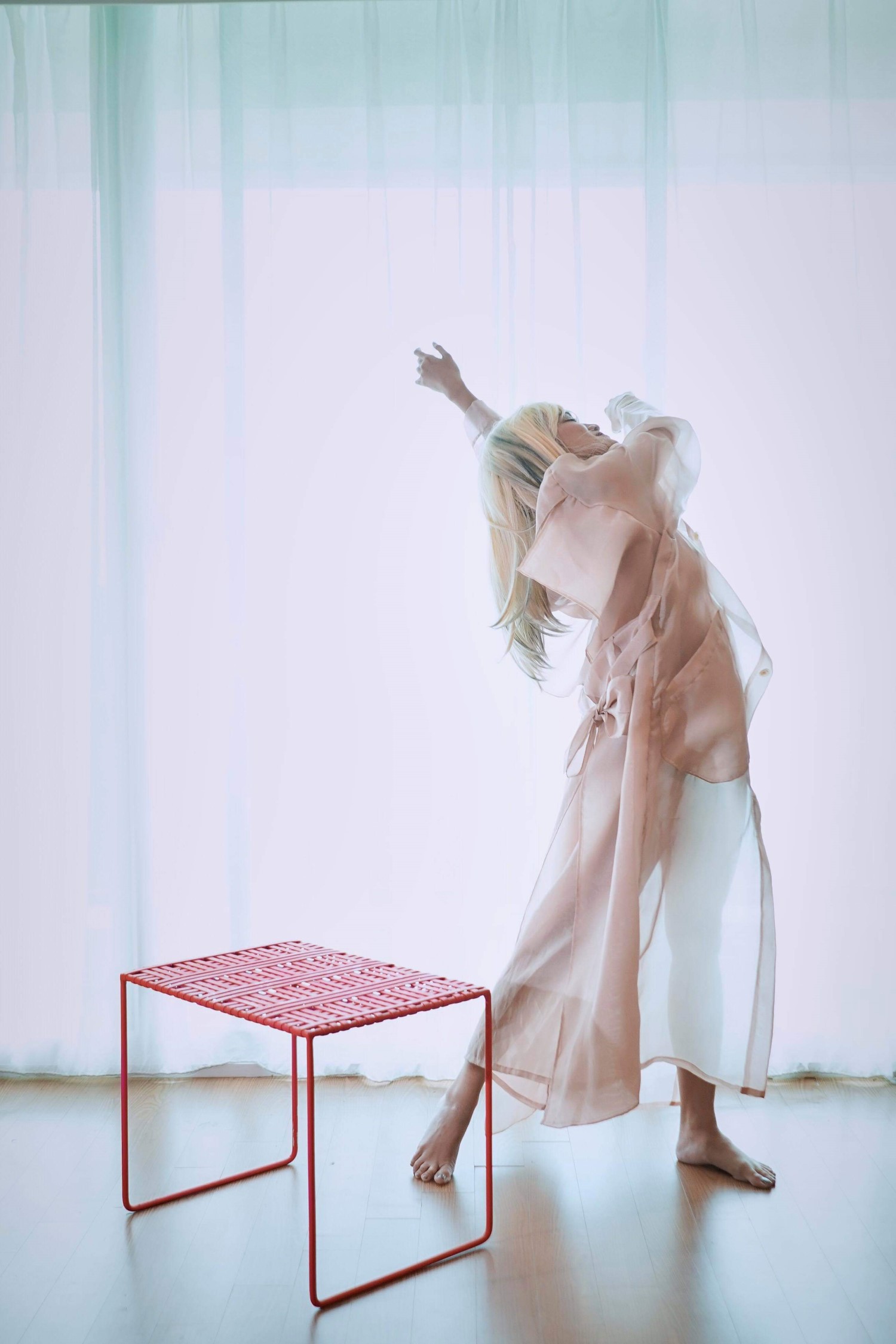 The Cheque nesting table is modern and ethereal-looking at the same time.
For a young industrial designer like Torres, the next decade looks bright. "With a critical mass of creative energy within, I'm excited to see where this brand will lead in the future," he says.
[CONTACT DETAILS]
ZARATE MANILA
Email: info@zaratemanila
Facebook: @zaratemanila
Instagram: @zaratemanila