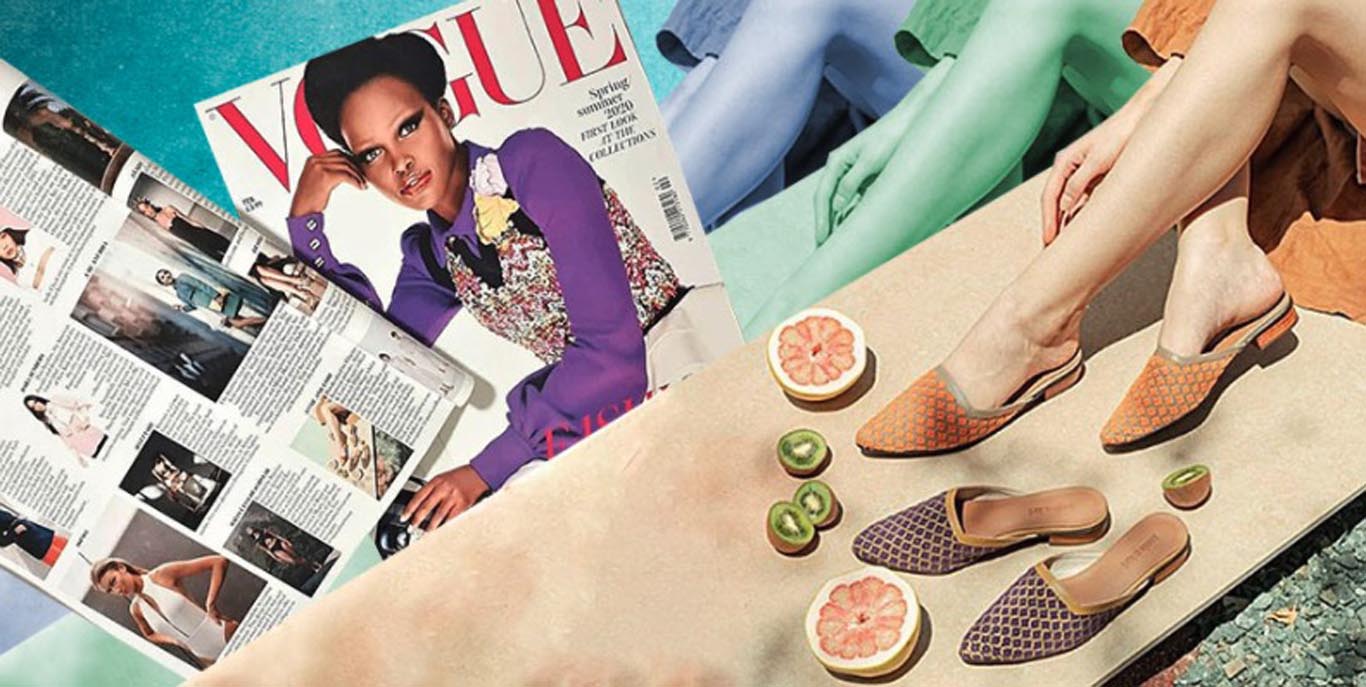 10 FILIPINO DESIGNERS WHO APPEARED IN VOGUE
It's a dream of any designer to be featured in Vogue, arguably the most prestigious fashion title in the world. With the recent news of shoe designer and Manila FAME e-tailer Annie & Lori appearing in British Vogue, we take a look at all of the Filipino designers who have appeared on its pages in the past years:
Annie & Lori's shoes collection exhibited alongside pieces by Viajecito, Ava, Toqa, and Quiddity at the launch of Manila FAME's 69th edition; Annie & Lori's leather, indigenous fabric, and hand-painted sandals and mules are one of Manila FAME's Fashion E-tailers.
Annie & Lori
The Philippine fashion news that greeted us in the New Year was the British Vogue feature of shoe designer and Manila FAME E-tailer Annie & Lori in the Designer Profile section of their February 2020 issue. The magazine featured the Meghan mules, made of Inabel, an indigenous textile from the North, and touted that these shoes are a modern take on the traditional Philippine bakya or wooden clogs.
View this post on Instagram
Bea Valdes
Designer and artist Bea Valdes was one of the first Filipinos to appear in Vogue, and she has appeared in the magazine quite a number of times. In 2006, Vogue declared her bejewelled pouches "This year's must-have evening bags." In British Vogue's big September 2010 issue, Valdes's necklace was worn by Kate Moss on the cover, and her necklaces appeared again in British Vogue's September 2011 issue in a fashion spread photographed by Mario Testino. In 2013, Valdes was featured again in German Vogue for her Swarovski bolero for the "Snow Queen" (seen below).
View this post on Instagram
Cabrini Roy
Philippine-born Cabrini Roy was featured in the October 2019 issue of British Vogue as one of the emerging designers in their Designer Profile page. This happened just a few months after she graduated from the London College of Fashion, and right after she put out her collection, called "Wardrobe ng Modern Maria Clara" on the runway in London Fashion Week.
View this post on Instagram
Kenneth Cobonpue
As one of the most internationally recognized Filipino designers, Cobonpue continues to break new grounds in terms of furniture and product design. In 2010, his Bloom Chair, which is made out of a blossoming microfiber seat on a fiberglass and steel base, appeared in Vogue Living Australia as one of the floral trends spotted at the Maison et Objet fair in Paris.
View this post on Instagram
Vito Selma, Zarah Juan, Charming Baldemor and Reya Floresca, Jinggay Serag and Ann Ong
In 2019, Filipino photographer MJ Suayan created the "Visions of the East", a digital feature for Vogue Italia, his 4th collaboration with the title. In it, Suayan photographed avant garde creations by Filipino designers that highlighted our local materials and ingenuity.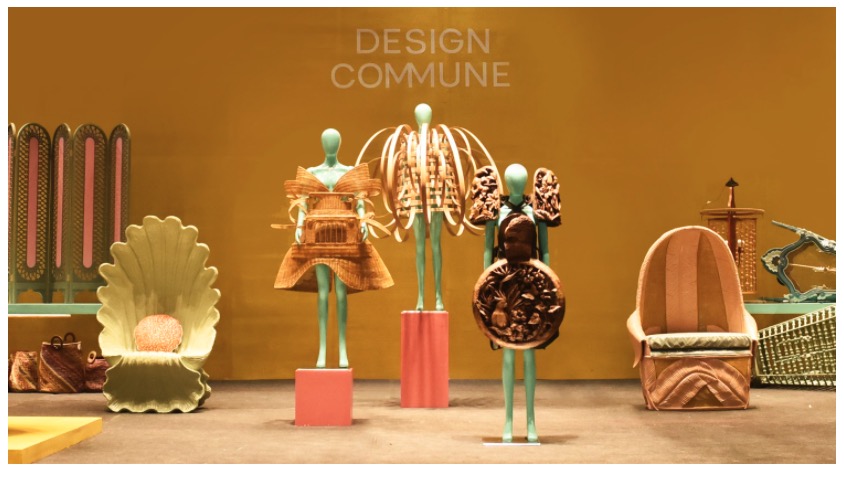 Conceptual dresses by (left to right) Zarah Juan, Vito Selma, and Charming Valdemor and Reya Floresca were exhibited front and center at the Design Commune setting of the 69th edition of Manila FAME.
The pieces included the Jeepney dress in wicker by Zarah Juan, the bentwood dress by furniture designer Vito Selma, and the intricately carved wood dress by Charming Baldemor and Reya Floresca, all of which have been exhibited in the Design Commune setting at the 69th edition of Manila FAME. Other Filipino designers in the feature include Maco Custodio, Rei Escario, Datu Leo, and Island Girl PH.
[CONTACT DETAILS]
ANNIE & LORI
URL: annielori.com
Instagram: @annieandlori
KENNETH COBONPUE
URL: kennethcobonpue.com

VITO SELMA
URL: vitoselma.com

ZARAH JUAN
URL: zarahjuan.com