INTERWOVEN STORIES
Mindanao, the Southernmost major island in the Philippines, has long been rich with culture and the arts because of its 18 indigenous groups, the largest concentration of groups in one area. Its regions are best known for their weaving traditions, and there are more Mindanaoan woven fabric types than the fingers on your hands. [For more on Filipino woven fabrics, click here.]
One industry that champions the weaving culture of Mindanao is the fashion industry. And many Mindanao-based fashion designers are quick to get inspiration from and use the woven materials made by these indigenous people, instantly turning fashion into an advocacy. Here are three of them.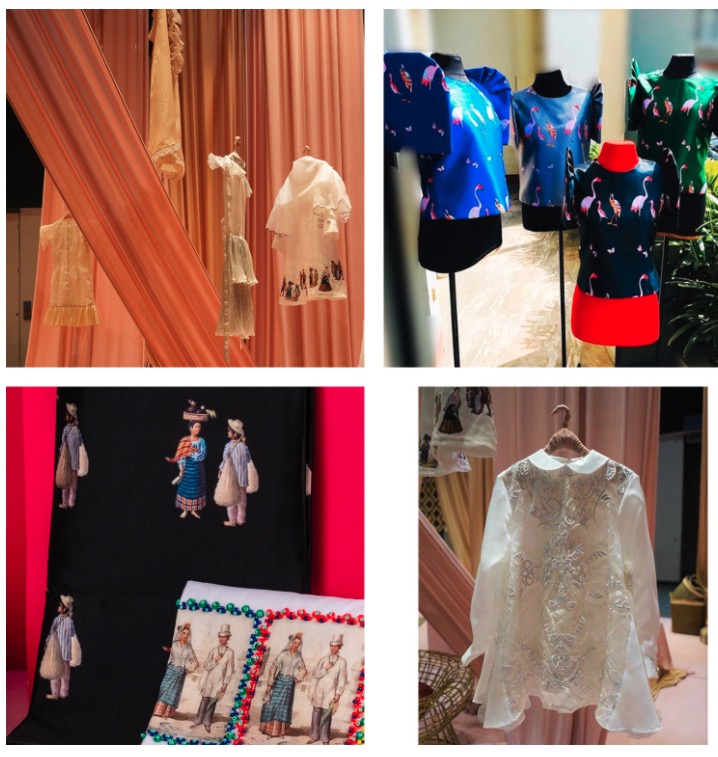 Clockwise from top left: Edgar Buyan's Modern Barong collection for the Design Commune at the 70th edition of Manila FAME; Buyan's whimsical terno-sleeved tops in flamingo print as part of his Katutubo collection; another rendition of Modern Barong as curated by Andre Chang; Tipos del Pais characters in Buyan's Mekado Silk Skirt and beaded "tea-shirt."

Edgar Buyan
Davao-based Edgar Buyan is a regular in Manila's fashion shows with his exuberantly colored and patterned collections for the runway, but it is with Filipino motifs and inspirations where he truly shines. He is known for his multilayered, almost whimsical designs, but he has since gone back to his routes by creating modern, playful, even irreverent versions of Filipiniana.
The designer experimented with his "tea-shirts," wherein a simple white t-shirt is dipped in tea-colored dye, giving it an antique look, and is printed with vintage Filipino illustrations and photographs, and embellished with beads. He also dabbles in digital printing of Tipos del Pais illustrations [more on this trend here] onto silk, cotton, and other materials.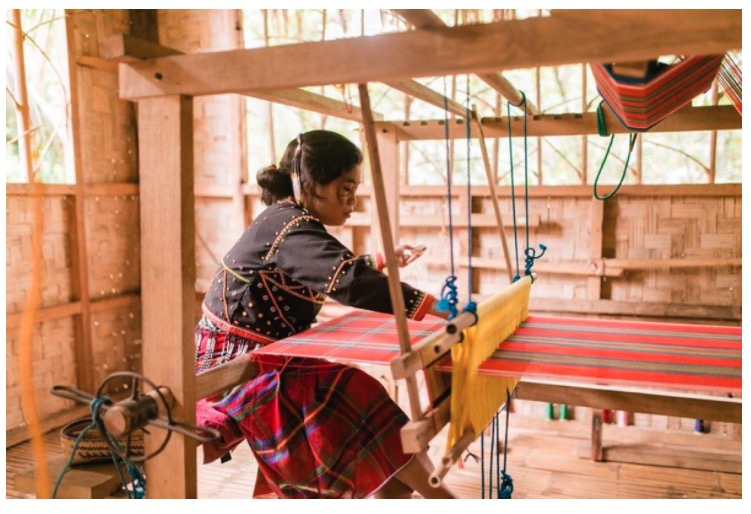 Blaan woman weaving a plaid malong. Image from NiñOFRANCO on Instagram.

NiñOFRANCO
Many know NiñOFRANCO's creative director Wilson Limon as the designer of Miss Universe Catriona Gray's beaded and embroidered skirts, but his body of work is much more than this. Limon, who is from Davao, made Mindanao craftsmanship his advocacy way back in fashion school, when he debuted a collection that paid tribute to the Bagobo Tabagawa people. Without turning back, Limon focused on creating collections that celebrate Mindanao culture.
In his recent collections, Limon immersed himself in the Blaan community in Malandag, Sarangani. Here, he collaborated with the community's master weavers and artisans to create finely beaded dresses, blouses and skirts, embroidered jackets and men's shirts, and flamboyant Tagabawa scarves that all made their way into NiñOFRANCO's modern Mindanao fashion.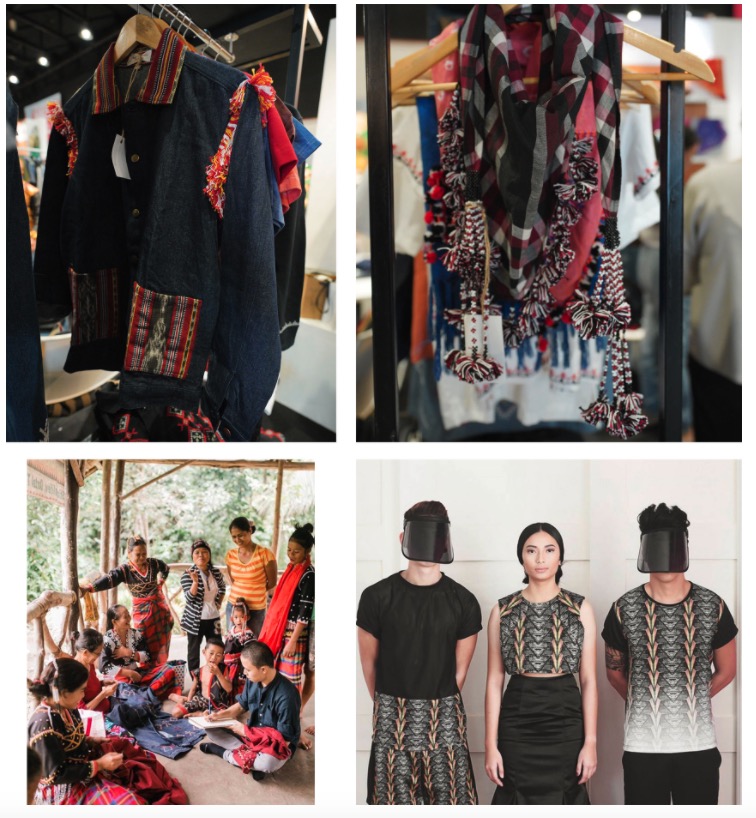 Clockwise from top left: Mandaya Series denim shirt; Suwat scarf inspired by the headdress of Blaan women; the Temporary Ethnic collection all by NiñOFRANCO; Wilson Limon (seated, at far right) collaborating with the Blaan.

Vesti
Designer and owner Martha Rodriguez shares in this interview that the wealth of Mindanao fabrics led her to create her line of Filipino bags. "These are made out of abaca, t'nalak, Mindanao silk, and Yakan fabrics, from different areas and tribes, and we have all these fabrics in Mindanao," she says. "I started to push for Mindanao pride. I wanted to highlight those kinds of fabrics and make it into wearable, functional art."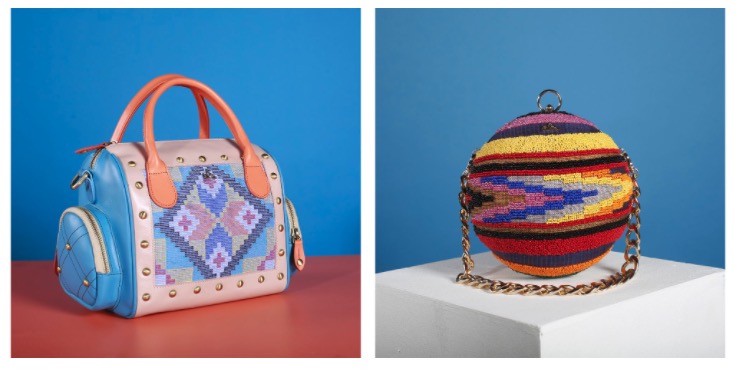 The Jetsetter 2.0 Mini incorporates a Yakan fabric panel into a modern leather bag; fully beaded Tausug Pisyabit fabric on the Disco Bag.

Vesti bags are modern and urban in shape and form, but the Mindanao culture comes out in the inset panels of colorful Yakan on leather bags or muted T'nalak on miniature clutches. Rodriguez's recent Disco Collection of evening bags features fully beaded patterns on vibrantly colored Tausug Pisyabit fabric with metallic accents—a true blend of old and new. Vesti was part of the Embassy Previews program in London in 2018, according to this article from Preview.
[CONTACT DETAILS]
EDGAR BUYAN
FB: @edgar.buyan
IG: @edgarbuyan27

NIÑOFRANCO
FB: @ninofranco.ph
IG: @ninofranco.ph
VESTI
www.vestifashion.com
FB: @vestifashion
IG: @ninofranco.ph