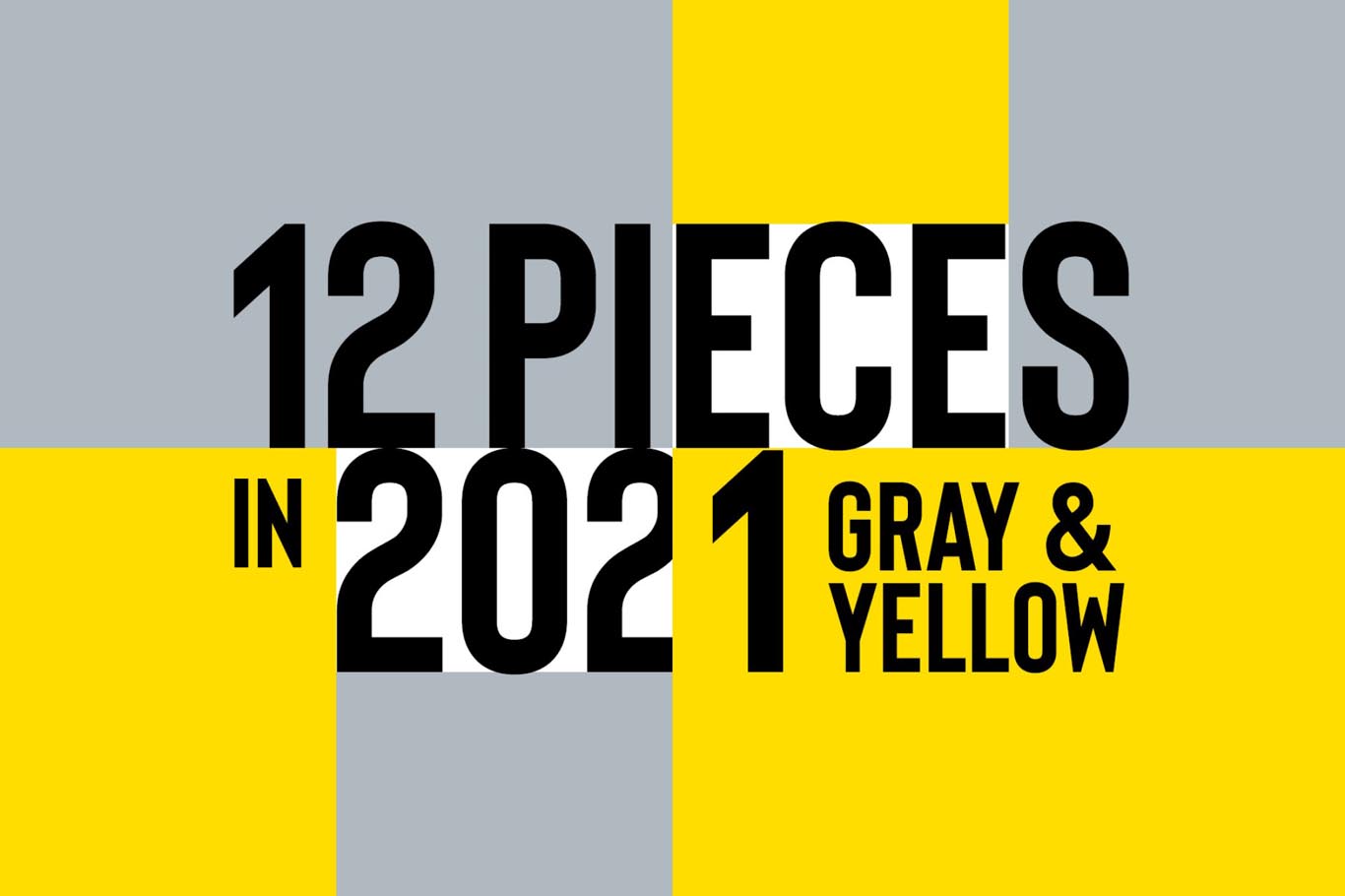 12 Pieces in 2021 Gray and Yellow
All the previous predictions of Pantone, the Color Authority, were meant to capture the Zeitgeist of the coming year.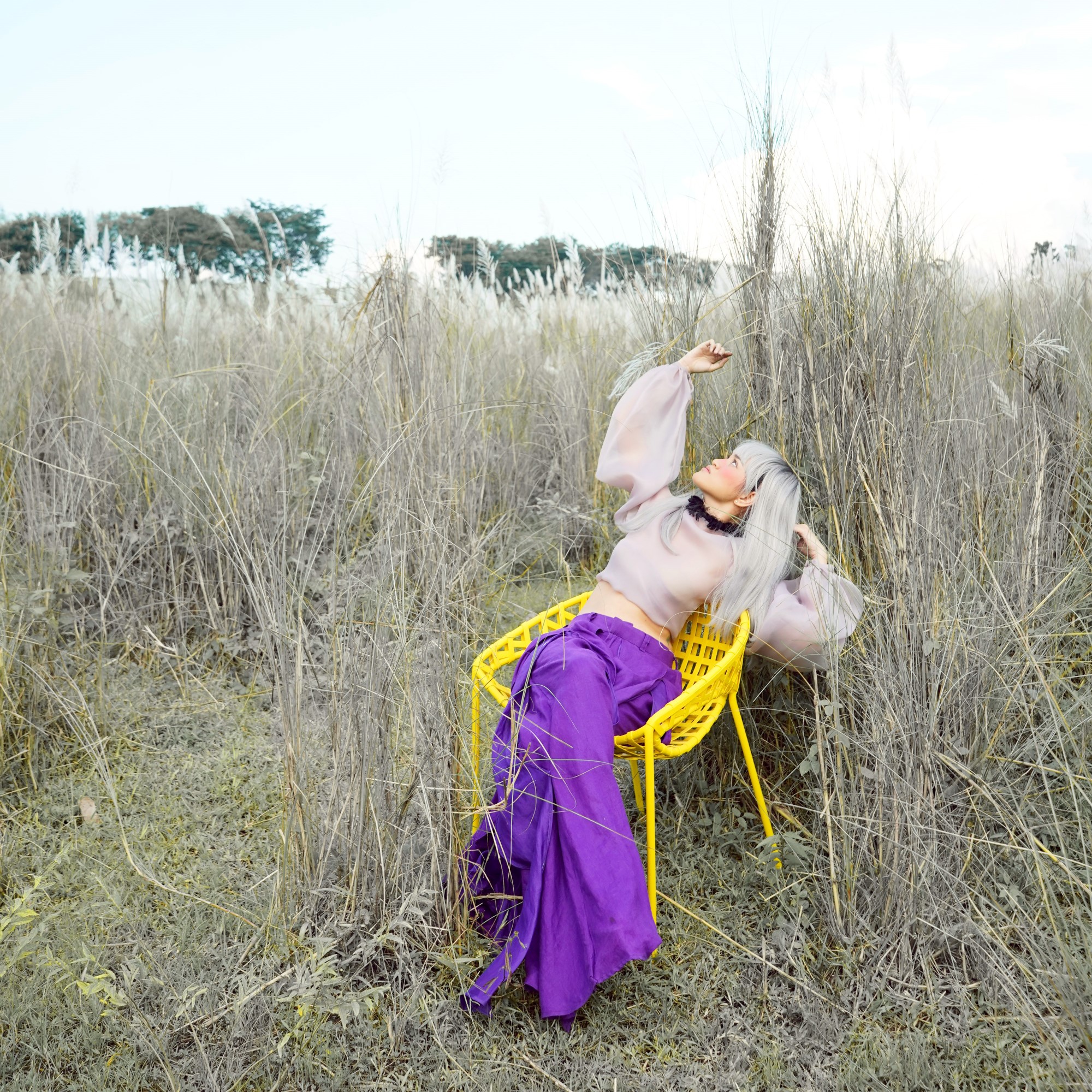 Zarate Manila's Brique Chair in pure yellow from last year predicted the Illuminating trend.
For example, 2016's Rose Quartz and Serenity duo represented the rising power of youth and Millennials; Ultraviolet was perfect for the future-forward, increasingly digital atmosphere of 2018; while Classic Blue showed traditional values and dependability in 2019, a year full of doubt.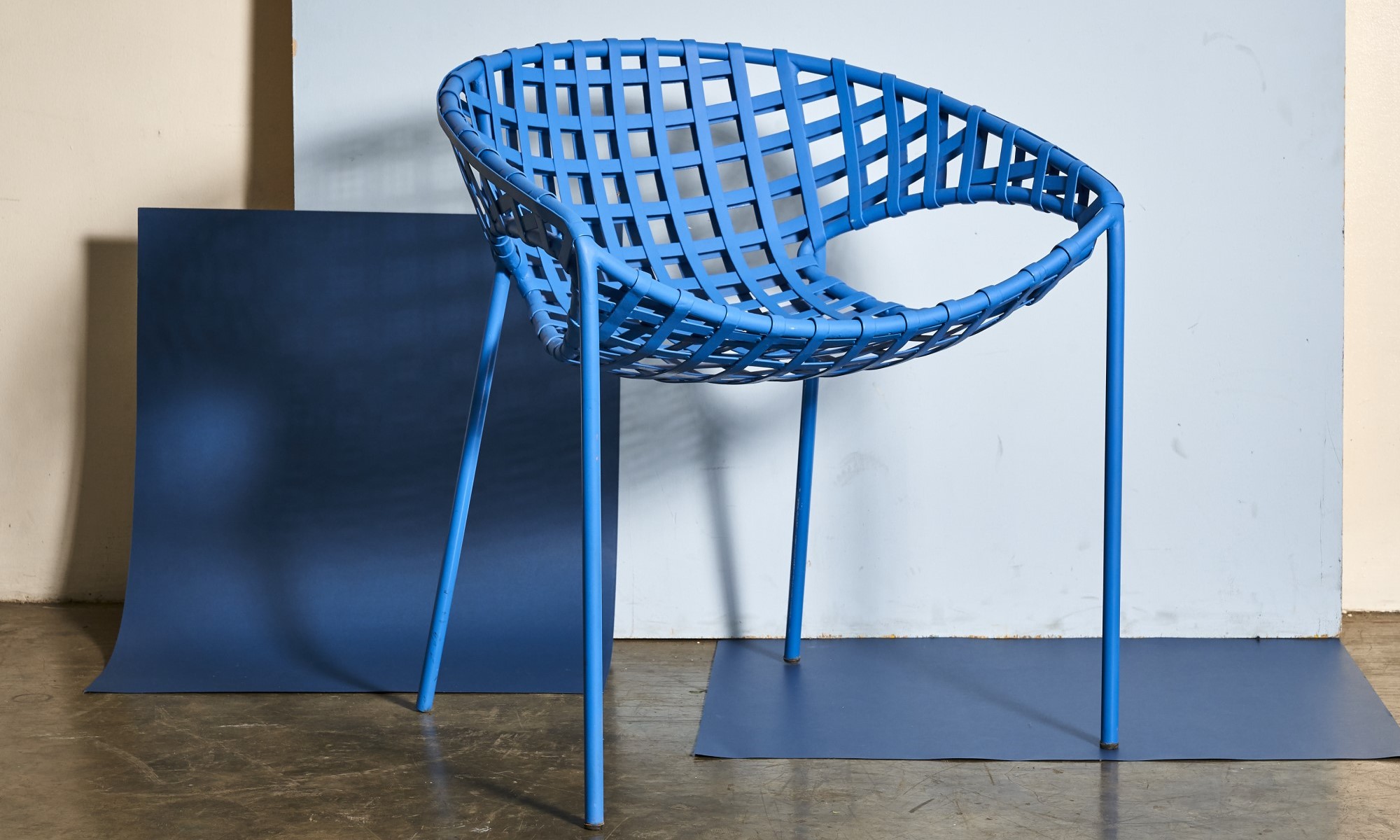 The same Brique Chair from Zarate also had a colorway in Classic Blue, Pantone's Color of the Year for 2019.
As early as August 2019, trend forecasters predicted AI Aqua—a vivid, supposedly artificially produced aquamarine blue—as Pantone's Color of the Year for 2021. But this prediction was way before the onset of the Coronavirus pandemic in late 2019, which totally upended the lifestyles and economy of everyone, all over the world, to this day.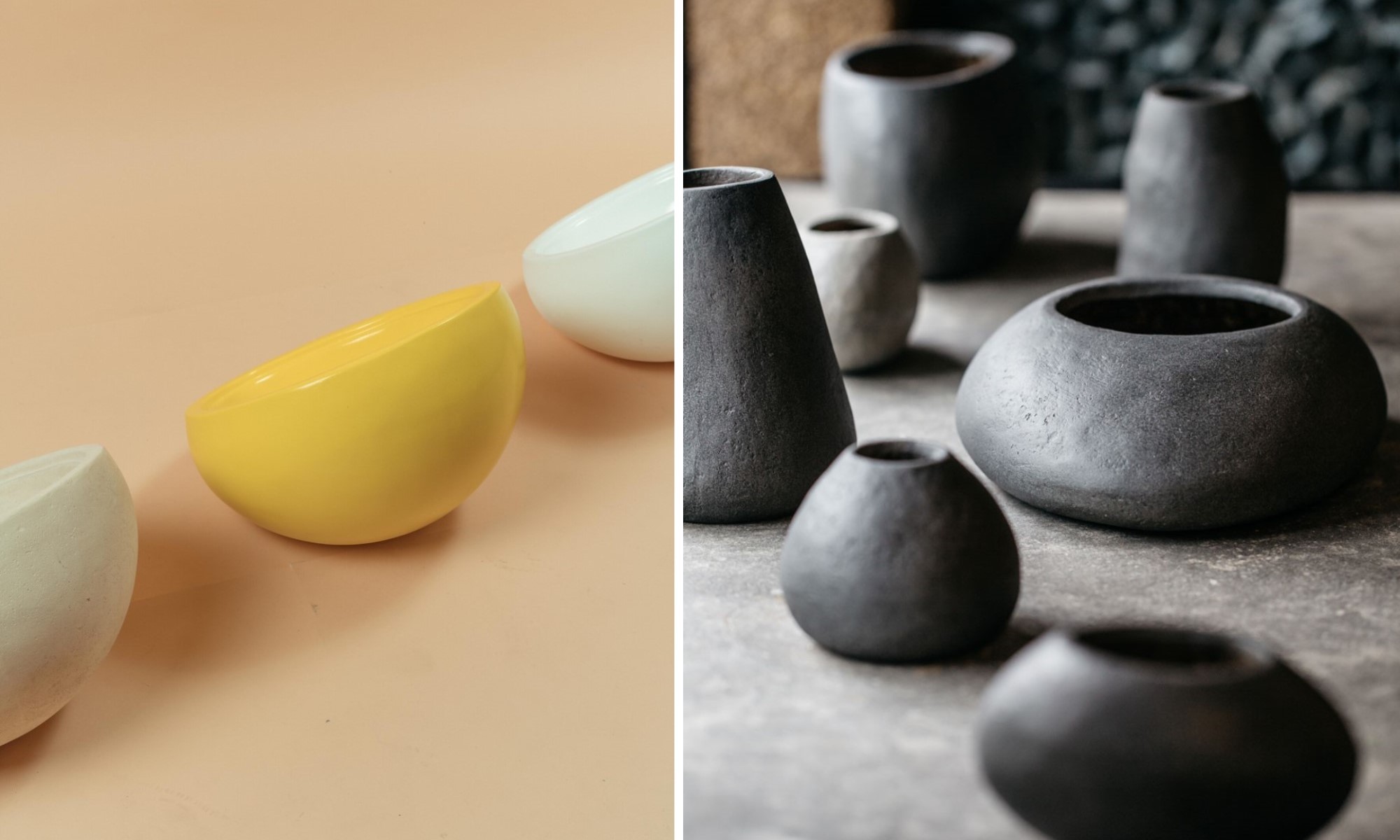 The stark contrast between Nature's Legacy's ultra-modern Halfmoon Floor Lamp in Stonecast/Marmorcast (left) and the earthiness of the crushed-stone Zen Pots (right) are perfect.
So, it was this Pandemic shift that possibly nudged the Color Authority into putting out two totally unexpected Colors of the Year for 2021: Pantone 17-5104 Ultimate Gray, (a medium-gray shade) and Pantone 13-0647 Illuminating (an intense, almost pure, yellow hue). The duo is a positive yet prudent reaction to 2021, and a psychological counter to the turmoil of 2020.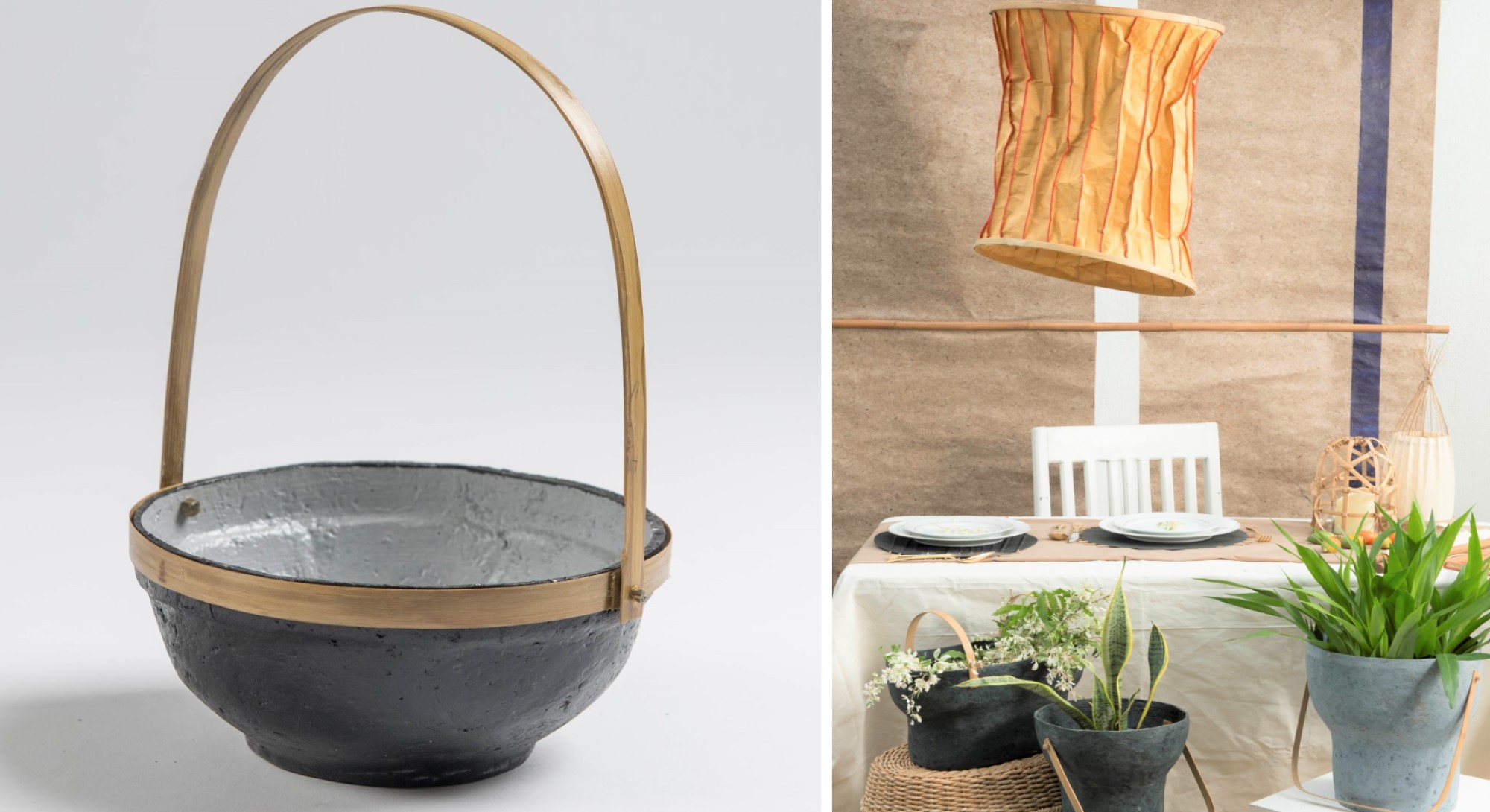 Indigenous PH's collection for the Maison et Objet Digital Fair showed that paper as a material can become streamlined and modern in form. The Paper Clay Vases in different shades of gray offset the Stitched Washable Paper Lamp in yellow.
The experts at Pantone describe the 2021 colors in their website as: "Practical and rock solid, but at the same time warming and optimistic, the union of Ultimate Gray + Illuminating is one of strength and positivity. It is a story of color that encapsulates deeper feelings of thoughtfulness with the promise of something sunny and friendly."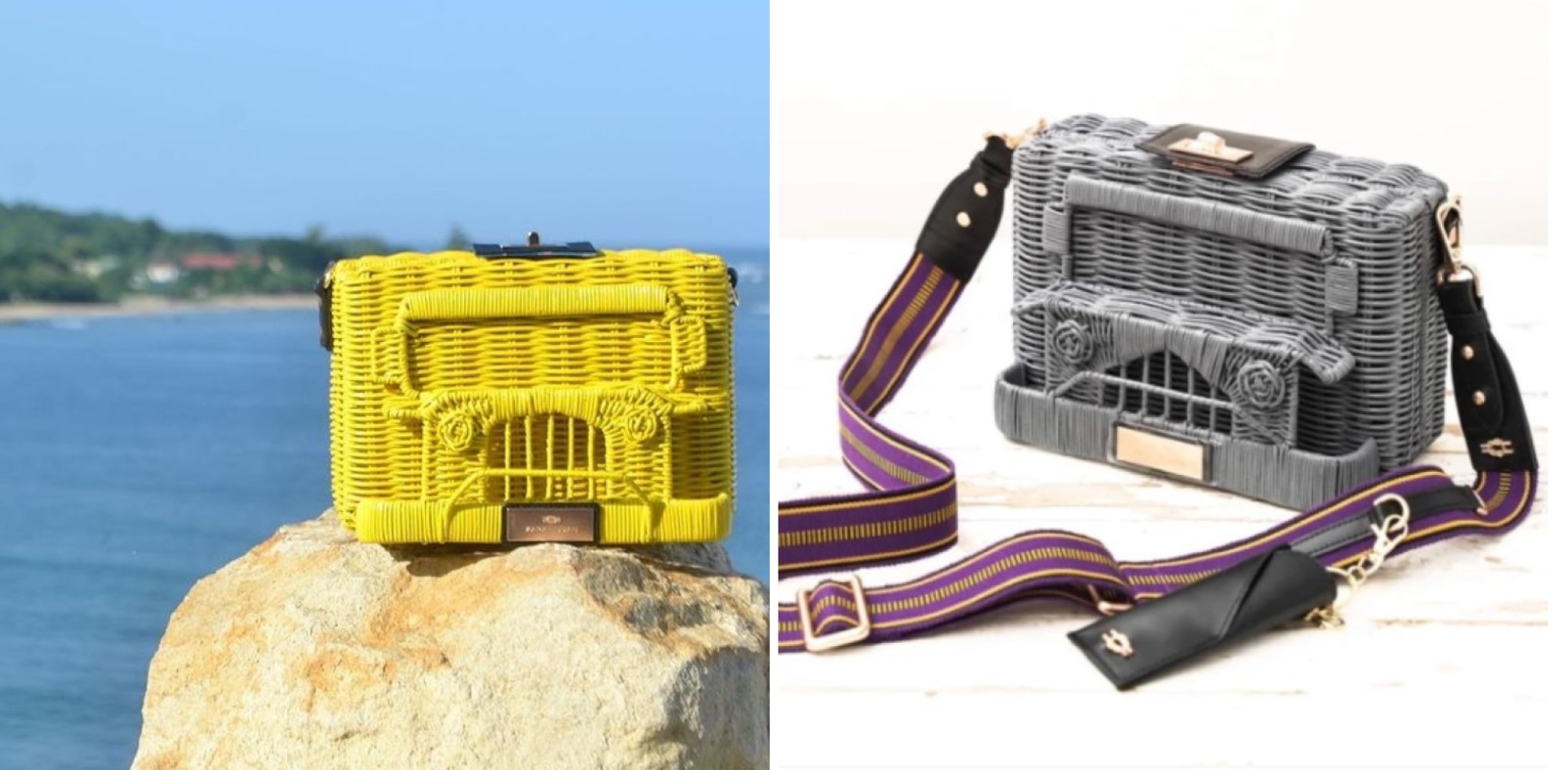 Zarah Juan's wicker PUJ Clutch Bags in Malamaya (gray) and Kunig (yellow) are examples of handmade whimsy.
This color duo is an enigma, and a contradiction of sorts: cool with warm, brightness with shadows, winter with summer, ultra-modernism with classicism, all at the same time. It is surprisingly versatile, and is a favorite color combination of designers, as the vibrancy of yellow serves as a fresh accent to a subtle, soothing gray palette.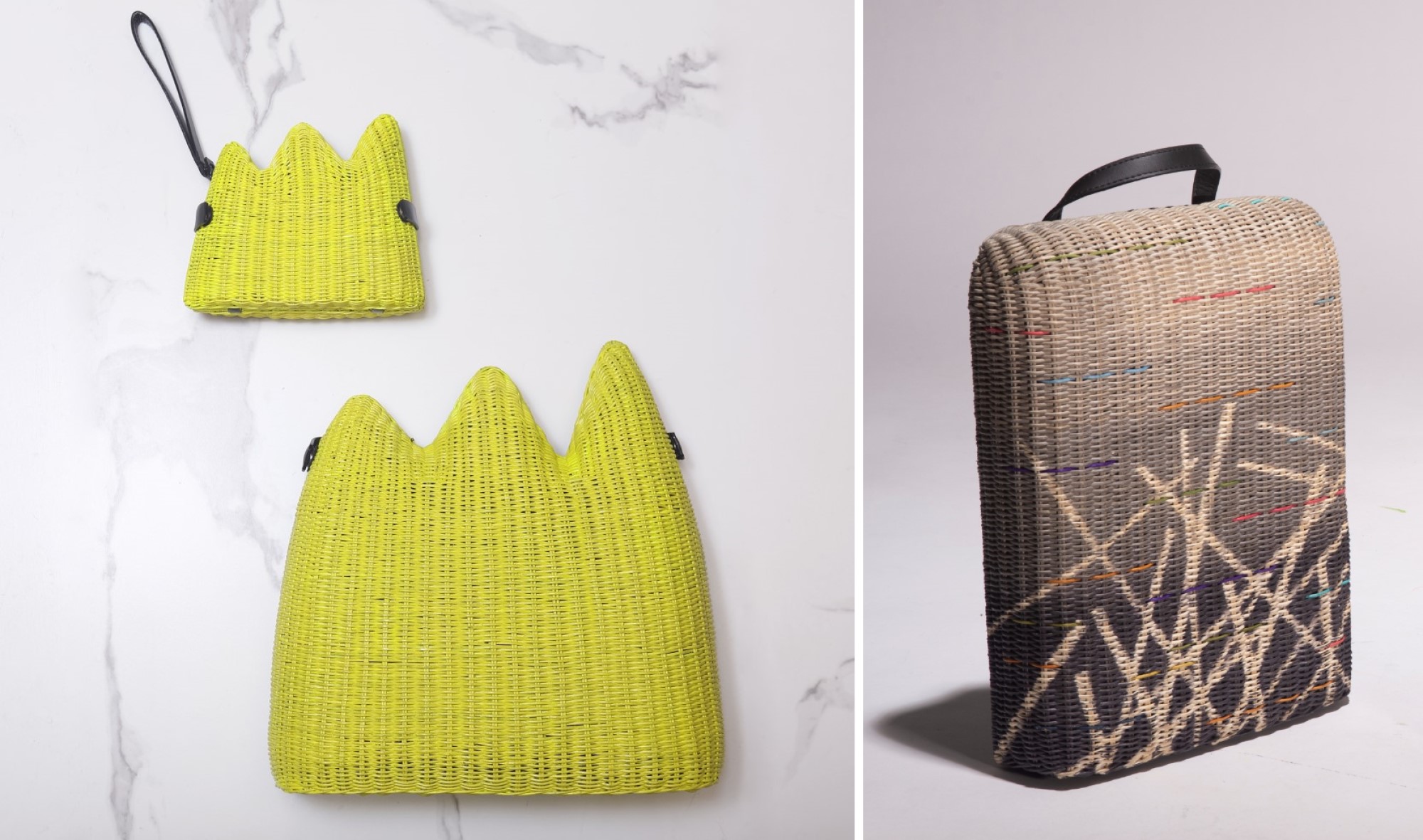 Rita Nazareno's quirky Betty Crown Clutch and Backpack and sophisticated Jules Bag for Zacarias1925 are of different moods, but done in the same fresh, modernism that is a hallmark of the brand.
In the recent pieces we've been seeing at Manila FAME, some of the objects have picked up on this color trend way in advance—sunny yellow hues work well in both handmade and sleek decorative accessories, while cool gray highlights rustic pieces and the rawness of faux concrete surfaces.
Blue Zarate Chair photo by Dairy Darilag; other images courtesy of the brands.