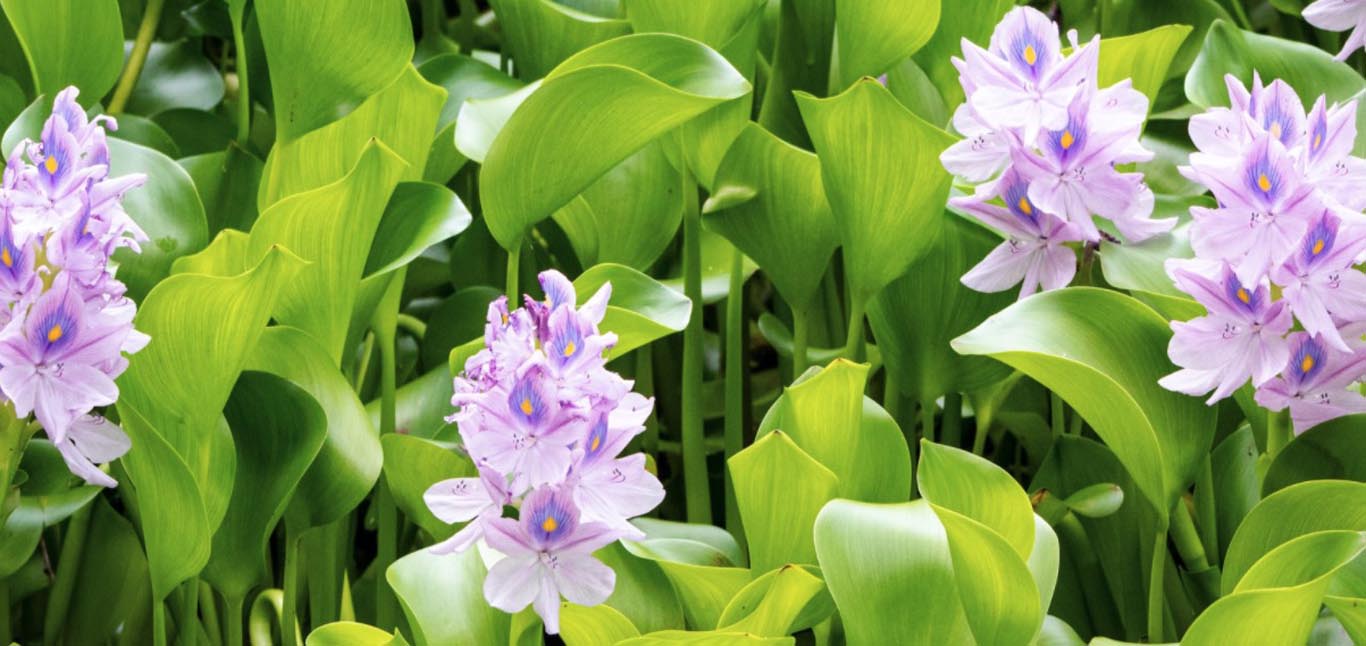 HOPE GROWS
There was a time when the water hyacinth that covered Laguna de Bay, the largest inland body of water in the Philippines, was considered a problem. In fact, in 2009, when typhoon Ketsana (tropical storm Ondoy) brought devastation to the country, it was largely blamed on the water hyacinth that clogged waterways, causing massive flooding in the province of Laguna.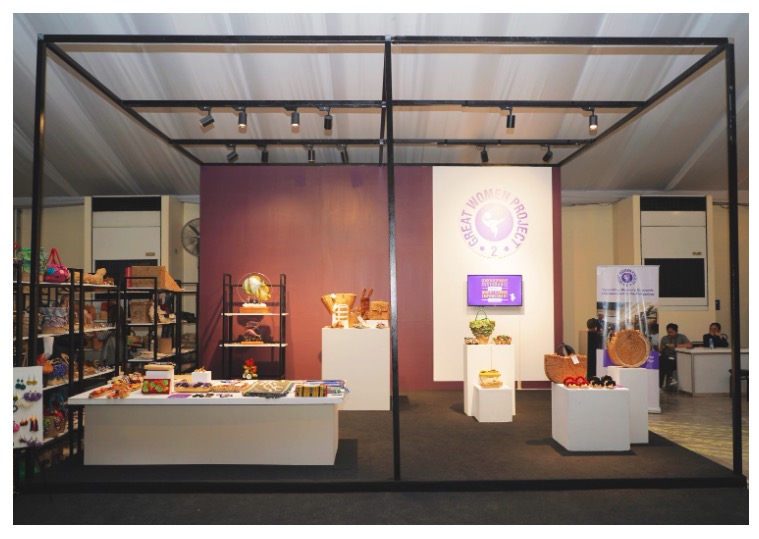 The Laguna Water Hyacinth Handicraft Producers Association was part of the booth of The Great Women Project at the 70th edition of Manila FAME
From problem plant to pet project
Ironically, it was on the same year that businesswoman Remia Adedoja found use for this invasive plant species, and along the way, helped women entrepreneurs like herself. Adedoja started by attending government-sponsored livelihood training, wherein she learned how water hyacinth can be processed and used as weaving material.
Adedoja, owner of Remdavies Enterprises, then gathered other female business proprietors to form the Laguna Water Hyacinth Handicraft Producers Association, Inc. (LWHHPAI). Using the knowledge she gained from the Department of Trade and Industry (DTI) and the Department of Science and Technology-Forest Products Research and Development Institute (DOST-FPRDI), Adedoja spearheaded the production of woven handicrafts using water hyacinth stalks.
"We have 14 members today, and we are able to help our communities [in terms of giving them livelihood]. The women are our weavers, while the men are the harvesters of water hyacinth," Adedoja shares. LWHHPAI members are spread out across various cities and municipalities in Laguna, including San Pedro, Cabuyao, Calamba, Los Banos, Pila, and San Pablo, among others.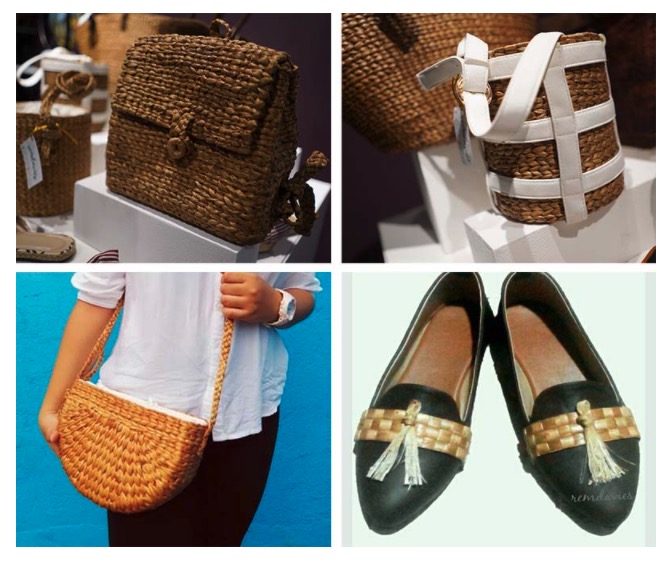 Clockwise from top left: The woven backpacks come with or without leather details; the bucket bag with leather cage details; their popular Half Moon Sling Bag; water hyacinth can also be used to add details to basic flats and moccasins.
New production methods equal expansion
LWHHPAI started with placemats, and bags, but the members soon found it difficult to dry their raw materials during the rainy season. A grant from the DOST-FPRDI allowed them to purchase a dryer, which not only doubled their production but also enabled them to diversify their products to include trays, baskets, and floor mats. It also improved product quality, bringing down their rejection rate to zero.
Training is being conducted within and outside Laguna to ensure continuity of production. The association also assists members in terms of marketing, by allowing them to participate in trade exhibits like Manila Fame. Adedoja's Remdavies Enterprises is among the members that are currently producing water hyacinth products for export.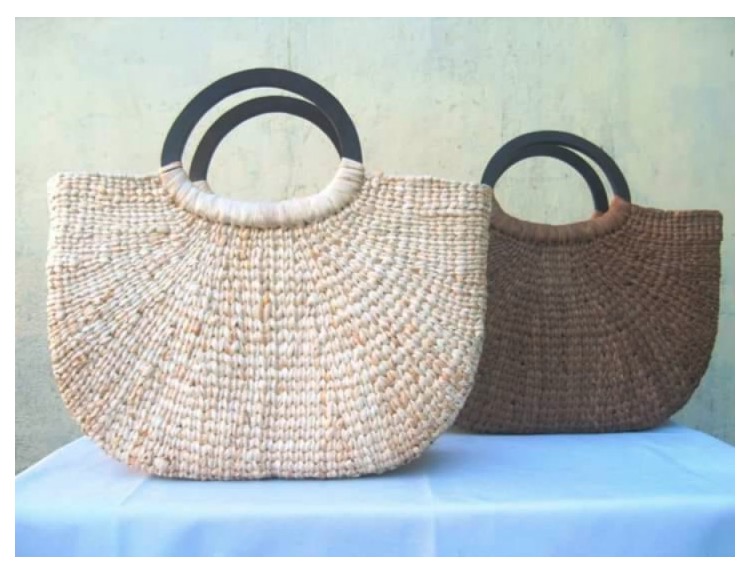 Water hyacinth, especially when dyed in different colors, gives fashionable bags an organic vibe and rich texture
In the future, LWHHPAI hopes to conduct its own trade mission and create more products to cater to a wider market, and in the process, empower more women to uplift the lives of their families and the communities where they belong.
[CONTACT DETAILS]
LAGUNA WATER HYACINTH HANDICRAFT PRODUCERS ASSOCIATION, INC.
Telephone No.: +63927 270 3533; +63929 585 5123
Email: remdavies@yahoo.com
Facebook: @RemdaviesEnterprises