TOUCHY-FEELY
When talking about furniture and accessory design, we tend to categorize these into materials: wood, metal, glass, fabric, resin. But have we ever referred to the pieces by their surface finishes, or how these look—and feel—to us?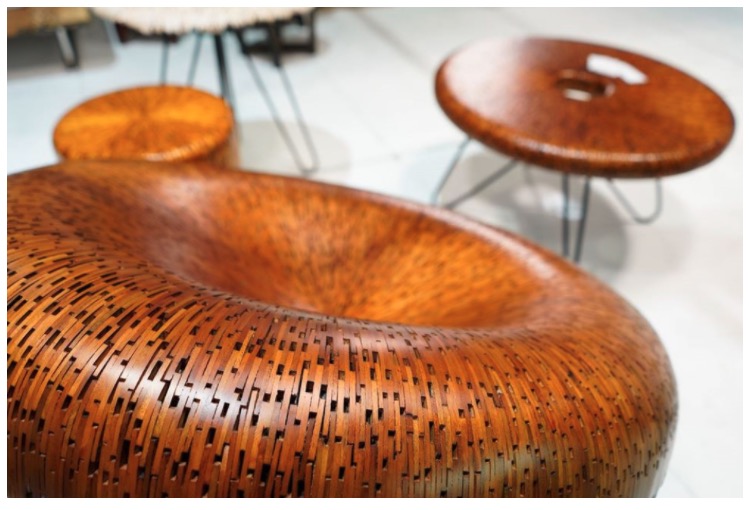 Wood chips and scraps are up-cycled into intricate patterns to create beautiful, sculptural forms for Contemporaneo Furniture.
Tactility has been big in interiors and product design this year, according to this trend report by internationally renowned creative director and former editor of Elle Decoration UK Michelle Ogundehin.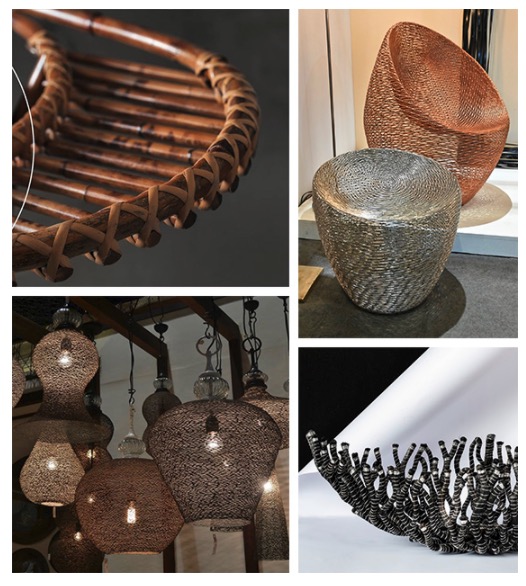 Clockwise from top left: Heritage furniture maker E. Murio produces their timeless collections out of rattan, bamboo, and grass weaves; iconic designer Ann Pamintuan shows her mastery of forged metal in her furniture pieces and accessories; woven fibers are entwined into coral-like form by Tadeco; volts pattern mixes with glass in these MCCA lamps.
In her trend report for design site Dezeen, Ogundehin says that the hectic pace of our digital life has resulted in our craving for tactile surfaces—having something soft, curvy, smooth, ridged, or grainy to touch for comfort. This tactility, according to the article, triggers the production of oxytocin, the love hormone, and also lowers stress.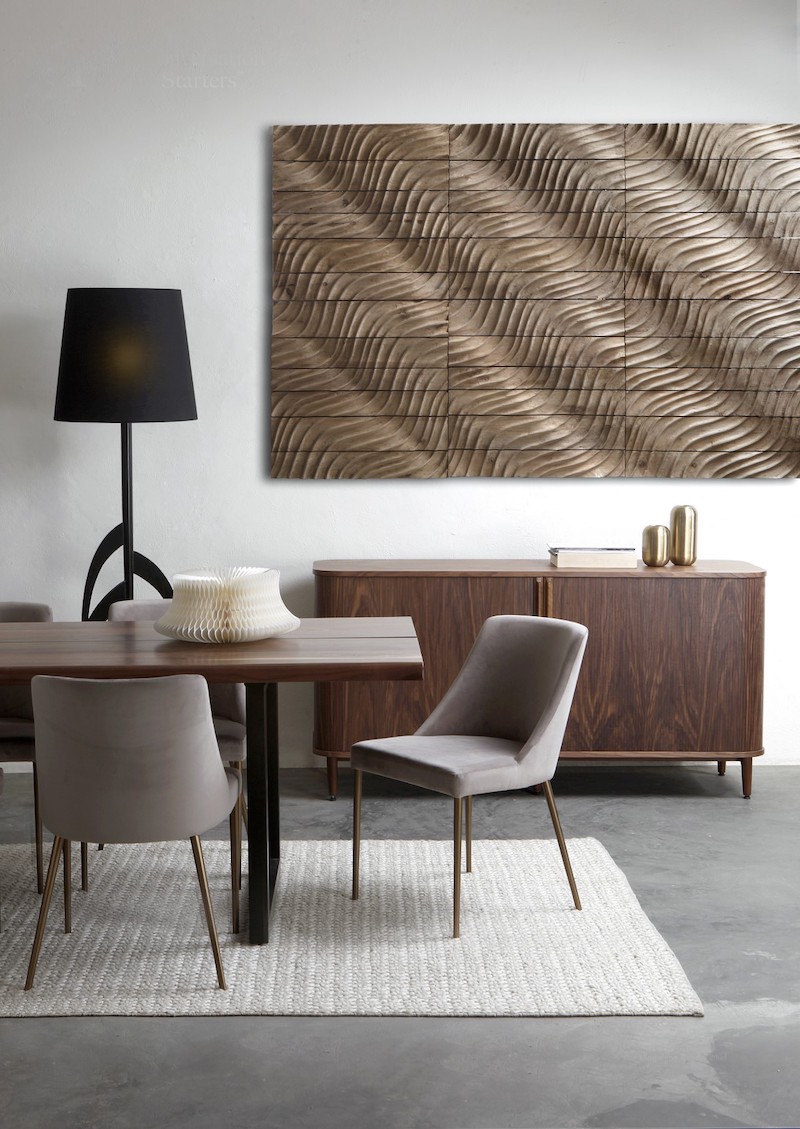 Triboa Bay Living's Conversation Starters Collection of accent pieces exhibited at the 70th edition of Manila FAME includes the Costa Wall Art with its sensual patterns.
The varied textures of these objects not only offer tactile comfort, but visual stimulation, as well. Undulating waves carved into wood, smooth glass combined with nubby, twisted wire, repetitive patterns of wooden scraps all contribute to each piece's unique design, making these accent pieces that would stand out in any space.