Stanley Ruiz On How Design Changes the World
Years ago, when industrial designer Stanley Ruiz was a college student, he worked on a furniture collection for Pacific Star Building, an iconic building in Makati City. The main piece was the reception counter for the building's lobby. "It felt surreal that people actually used and interacted with a piece of furniture that I designed then," he shares.
It is the practicality of industrial design that has drawn Stanley to this profession. He describes it as "an art form that can be applied commercially." The work of this Filipino-born designer has brought him to Bali and New York City, and his designs have left audiences in awe at the most prestigious fairs and shows in Milan, Paris, and Singapore. Over the years, Stanley has participated as a consultant and design developer for Manila FAME for several editions and shows, and has designed and developed products for a vast number of manufacturers and exhibitors.
One thing that has kept him passionate about creating designs inspired by nature, culture, and his collaborations with other companies: "Industrial design is a discipline that can affect concrete change in the world."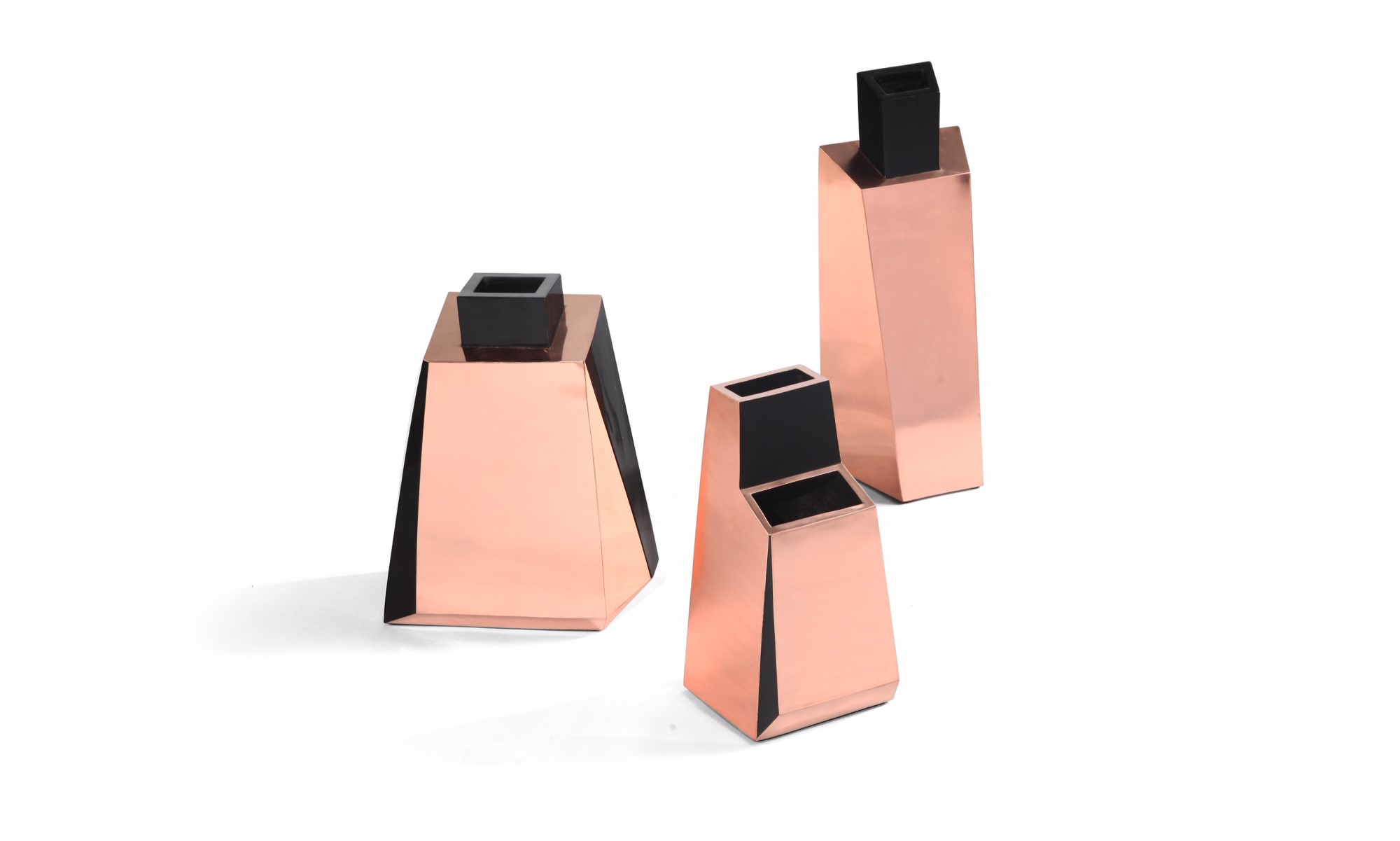 Industrial designer Stanley Ruiz has been designing and developing products for literally hundreds of companies and manufacturers since he started 20 years ago, using a wide range of materials and processes. In this photo, facet vases for Manila FAME exhibitor BonAce.
Q: What was it like for a Filipino designer to be working in New York in the mid-2000s?
Stanley Ruiz: "New York is quite a challenging environment to live in career-wise, with lots of creative and talented people, and a very competitive landscape. I guess the challenge was universal, and it applies to all nationalities. My experience working in Southeast Asia turned out to be my primary advantage, as it informed my work significantly.
I worked on a wide range of products: ceramics, lighting, and furniture for Jonathan Adler; houseware and accessories for Bed, Bath, & Beyond, and Real Simple; and functional objects for Indigo and Soho Studios. I also launched my own line of products, which landed in stores such as Takashimaya, Anthropologie, Urban Outfitters, The New Museum, and others.
I became one of the early members of the American Design Club, and the only non-American in the group at the time. One of the highlights was our residency at the Museum of Arts and Design (MAD), wherein I fabricated a chair live, with museum visitors as the audience. I also took part in numerous events and activities during New York Design Week."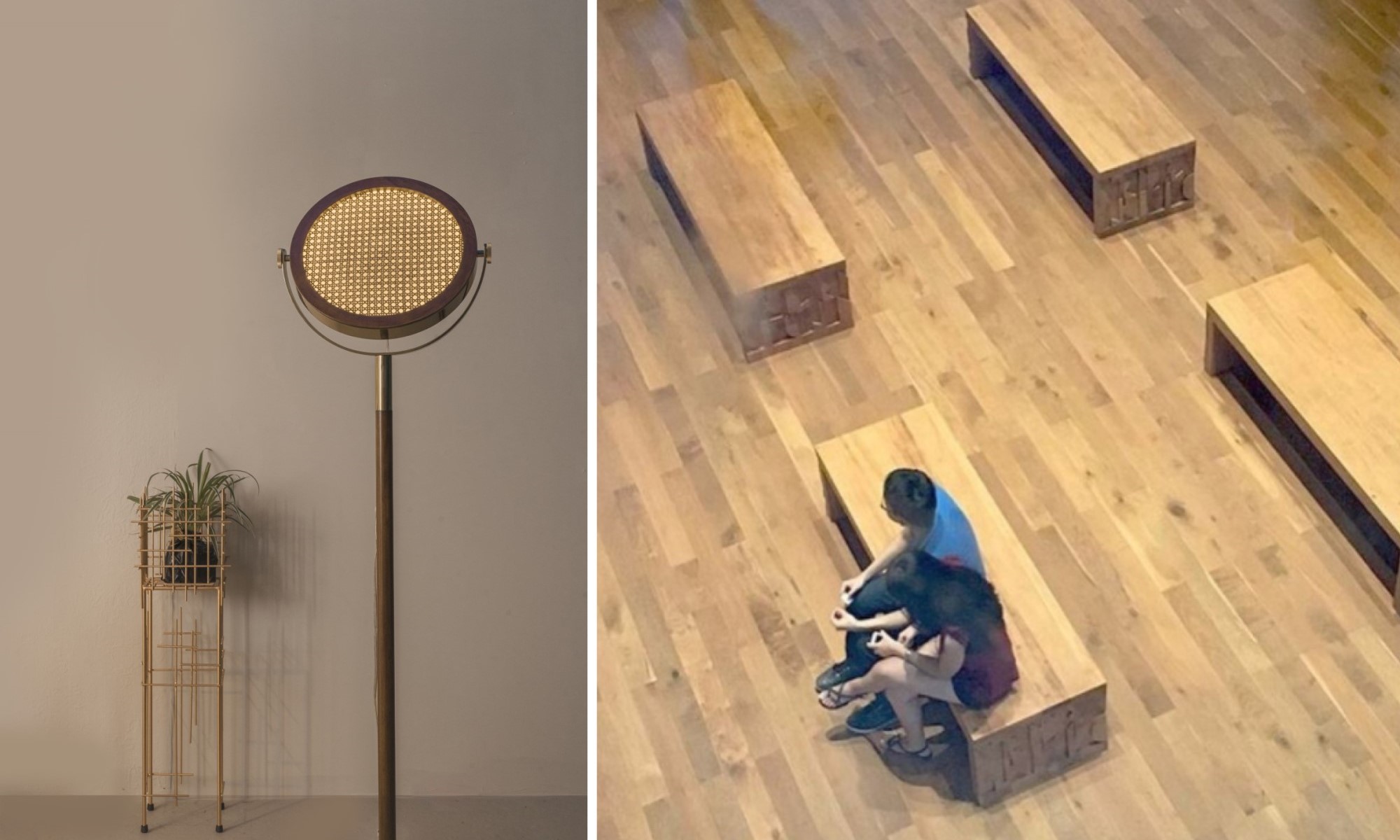 Favorite projects: Ruiz's Benjamin Lamp (left) for Venzon Lighting and Objects is a favorite pick of designers. He also designed the indoor and outdoor public seating (right) for Ateneo Art Gallery and Areté, a museum in Quezon City.
Q: What was the experience like when you came back to the Philippines?
SR: "My original plan was to split my time between Manila and New York, but somehow I ended up staying. I enjoyed the freedom of having my own design studio, though it was really challenging at first. When I moved back, it was a complete leap of faith. I gave up my job in New York, not knowing exactly if I can make a living here. I had zero clients when I moved back, but slowly I was able to take on a few small projects. Those small projects led to bigger ones, and I got pretty busy.
One thing I realized is that companies nowadays are more open to collaborate with outside designers or consultants. They are open to new perspectives."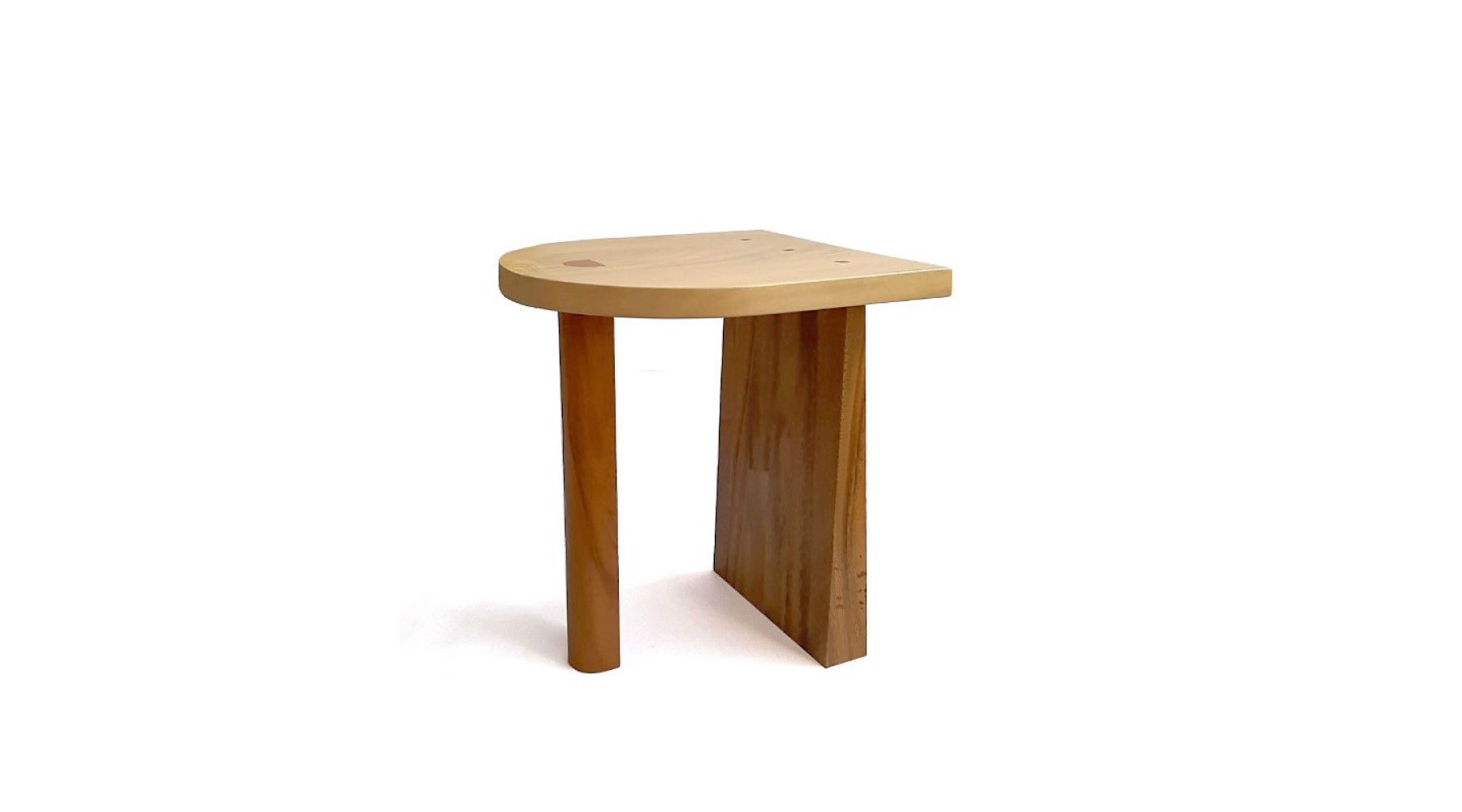 Celebrated minimalist architect John Pawson owns Stanley Ruiz's Wedge Stool, which Ruiz created for his Fragments Exhibit at the Conrad Hotel.
Q: Can you tell us about the most exciting projects you worked on since?
SR: "Some notable projects include work for CITEM's Manila FAME, consultancy for Design Center, establishing the Department of Trade and Industry's Go Lokal!, plus design work for Ateneo Art Gallery and Areté, Conrad Hotel, Esquire magazine, University of the Philippines, Cultural Center of the Philippines for APEC, among others."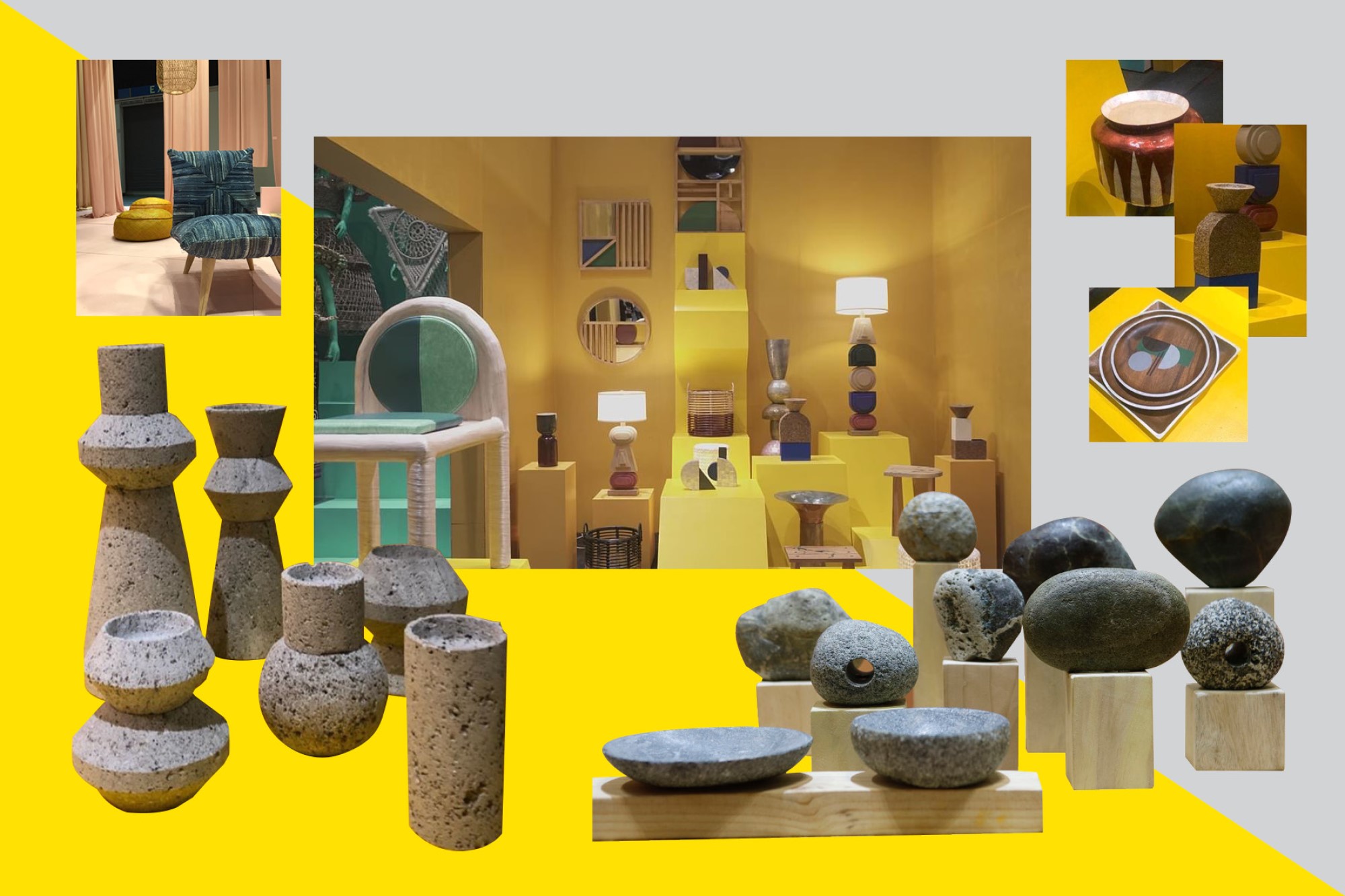 Ruiz is a frequent collaborator with Manila FAME and its many exhibitors. (Clockwise from bottom left): Stone vases for Pumice Unlimited, Denim Chair for Cebu Homecraft, his Bauhaus-inspired collection for Design Commune April 2019, Celestial Arts vessels, Oricon stone objects, which won a Katha Award.
Q: How did you get your start in Manila FAME and what has your experience been like?
SR: "My first exhibition in Manila FAME was in 1999, as a student working part-time for a company called Shi-Tai (which later on became Domus Accents), a Taiwanese-owned company that manufactured high quality home accessories. They were one of the best back then, and I learned a lot from that experience. I also worked with a Dutch-owned company called Action MDP, and did my practicum with a Fair-Trade non-government organization. The work I did while I was a student laid the foundation for my career in designing for the industry.
I became a design consultant for Manila FAME sometime in 2011. One of the most memorable events in my Manila FAME experience was the EPOCH group exhibitions of 2011 to 2012. I don't remember the exact number, but I have worked with 200 to 250 companies. That's my estimate. I think there's a certain level of design eloquence gained from years of developing products, and somehow that informed my approach to designing for various companies."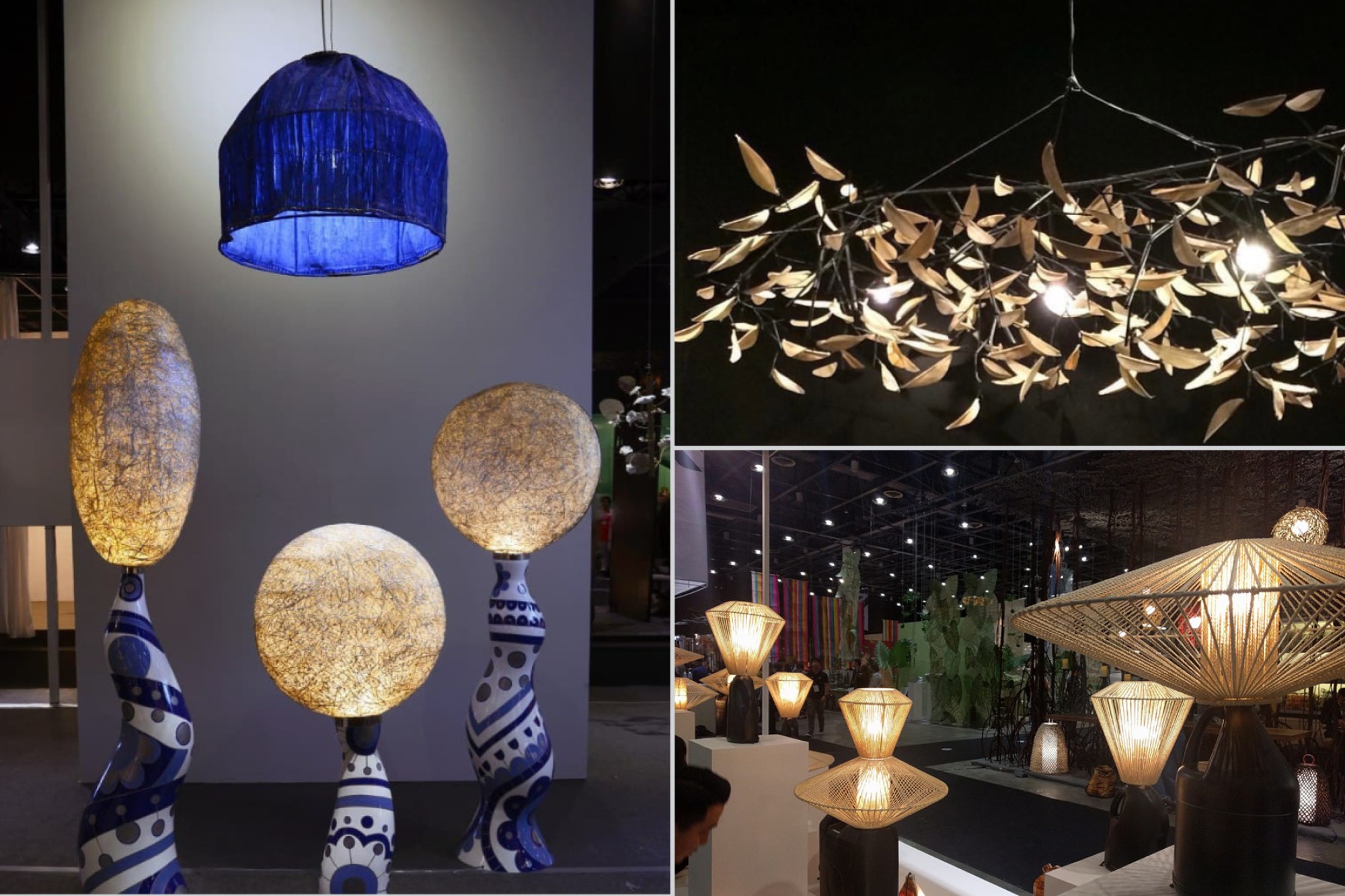 Lucent Objects, Design Center of the Philippines' (DCP) project on developing products made from agricultural waste. Some of Ruiz's lighting designs for Lucent Objects (clockwise from left): Sculptural anabo fiber lamps for Art24, chandelier made out of coconut sheath, discarded plastic gallon table lamps.
Q: Please tell us about Lucent Objects. How did this recurring program with the Design Center of the Philippines come about?
SR: "Lucent Objects is a design research project whose main goal is to commercialize agricultural waste. The Research Team of the Design Center of the Philippines processed a number of natural materials, and I ended up collaborating with them.
Once functionality (and safety!) is achieved, there are no limits as to what lighting could be. I can be as poetic in my expression as a sculptor or a free jazz saxophonist."

Q: You are part of the faculty of Industrial Design at the University of the Philippines. How do you compare industrial design in the Philippines today from, say, 15 years ago? Where is industrial design in the country going?
SR: "Years ago, the focus of Industrial Design education was the crafts sector, and by extension, the furniture industry. Recently, more tech-related stuff is being explored, a lot of digital fabrication. I can see a wave of ID graduates launching start-ups using DIY small batch production. Design-entrepreneurship is the necessary future."
Interview by Bubbles Salvador; images courtesy of Estudio Ruiz Design Co.
CONTACT INFO
STANLEY RUIZ
Instagram: @estudioruizdesignco