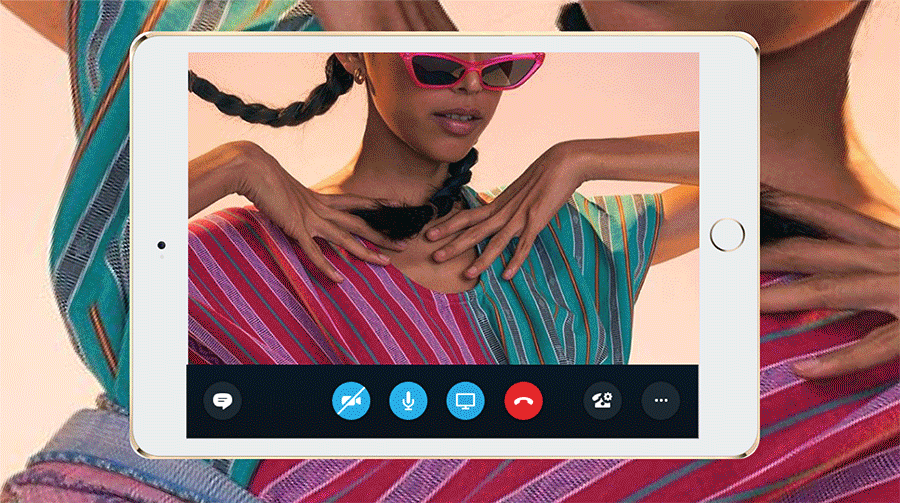 Colorful living options for the solo dweller
In many cultures the world over, to live independently is both a rite of passage and a critical you've-made-it indicator. The idea of dining, sleeping, entertaining, and decorating on one's own terms is an exciting proposition. But in the wake of an isolating global pandemic and limited exposure to the outdoors, can solo dwelling still be as stimulating?
On Instagram alone, we have seen a good number of apartment and condominium dwellers who have turned to or upgraded their domestic skills during the quarantine as a coping mechanism of sorts—and to good effect. Some have brought out their best flatware or started making tablescapes to remind them of the luxury of dining at a Michelin-starred restaurant. Some have made it a point to glam up even when no one is looking—we call it sartorial integrity—as if saying that life, even if lived within 260 square feet of space, deserves a dress code. (You may take your cue from the bright and energetic designs of Piopio, Neon Island, Harvic Dominguez, Toqa, Randolph Clothing, and Kaye Morales as seen above).
With quarantine rules letting up in many parts of the globe and old haunts becoming accessible again, foregoing one's new dining and dressing habits is a convenient decision—but not if you resist it. To live alone is a skill and to thrive in it requires consistency—and by that, we mean to always bust out the good plates and saunter about in a nice dress just because.
NO RESERVATIONS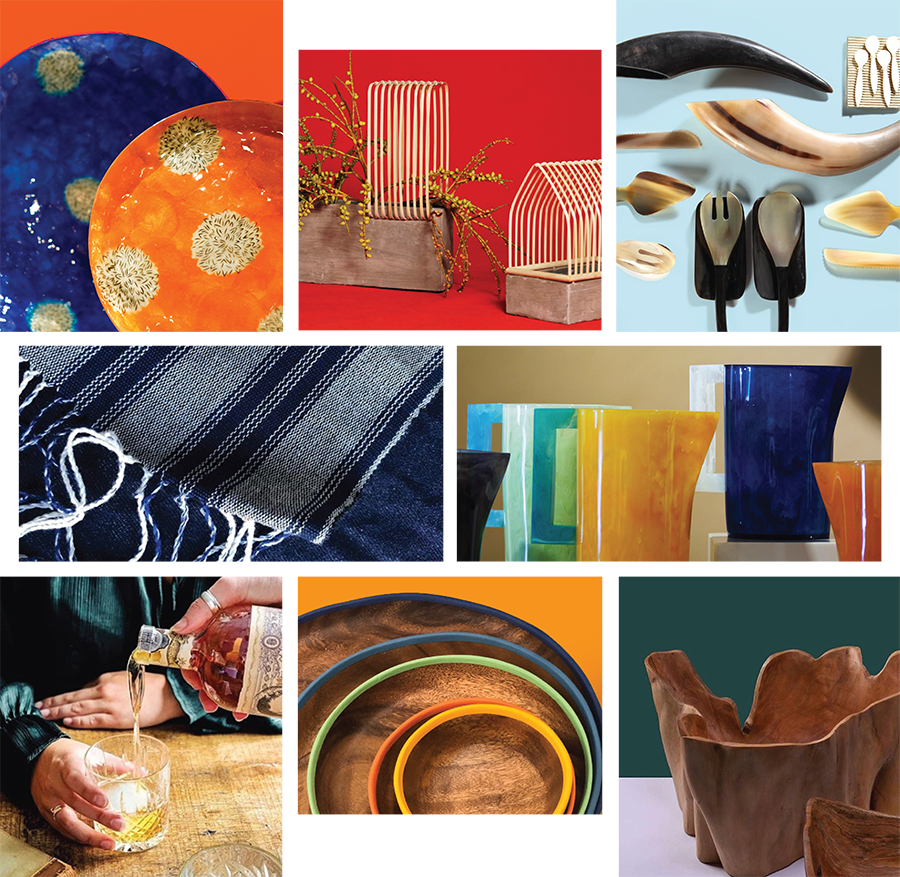 As solitary dwelling can feel exactly that—solitary—these days, the temptation to reduce an in-house activity such as dining into a mere to-do is real; but not when you have these on ready. Vibrant crockery from Shell Arts and cutlery, tumbler, and pitcher from Nature's Legacy and Elm's Accessoria de Casa; bring the outdoors with foliage on table planters from Native Crafts and Arts or on serving ware in polished or live edge wood from Celestial Arts and Cubo. Cozy handwoven table linens from Balay ni Atong tie in all these pieces together. As a final touch, raise a glass or two of your favorite cocktail. Trust us: Don Papa Rum makes everything better.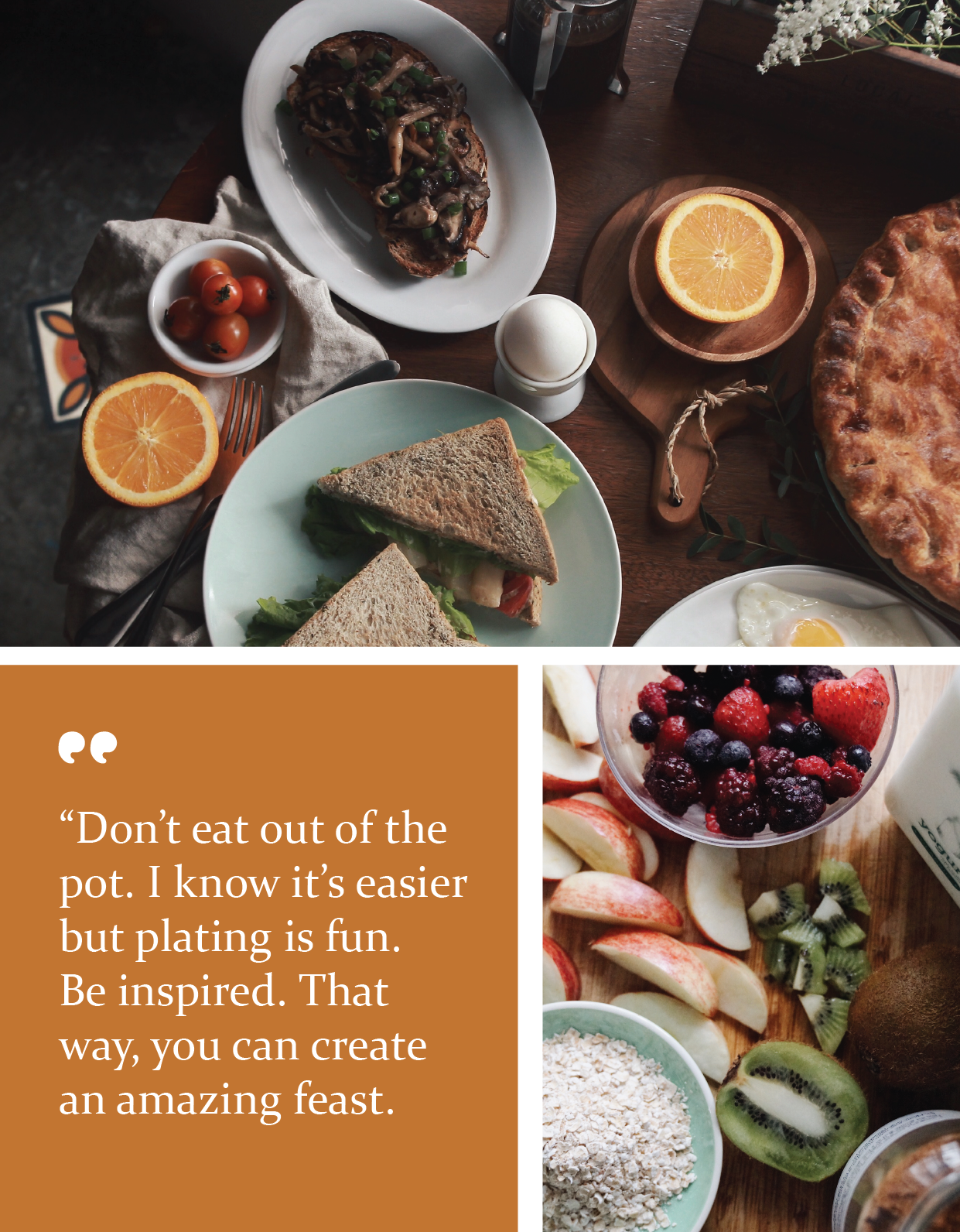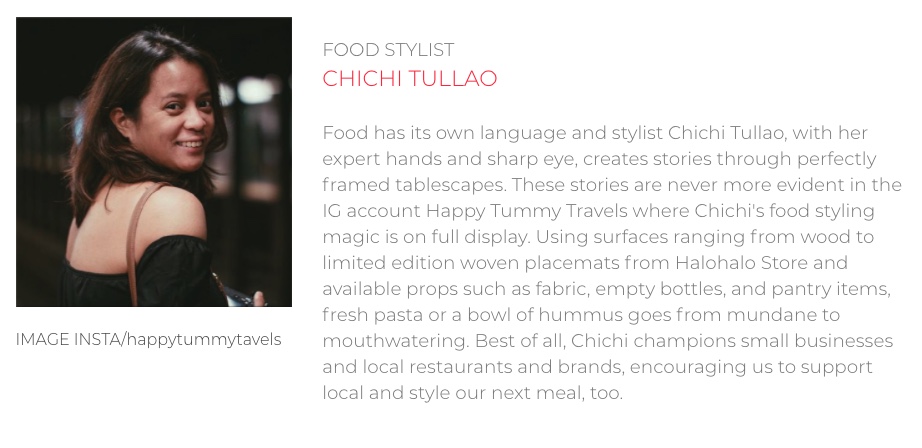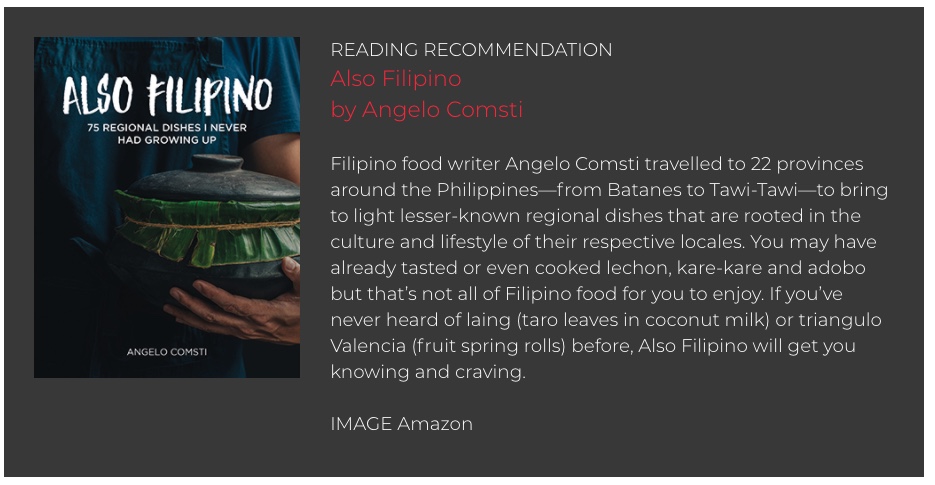 DON'T OVERANALYZE; ACCESSORIZE!
How about dusting your chandelier while wearing a pair of chandeliers? If all you're bound to do all day is cook and clean up, you might as well do it in style. Swoon over this hand-forged semi-precious stone pendant from KitSilver Jewellery and garnet cocktail ring by Alchemista; this Lapiz Lazuli necklace by Otsirave is clearly a statement; Floreia's ocean-inspired dangles are lightweight, eco-sustainable material, and chic; Joanique Mix's Akoyaki jigsaw necklace and Strozzi Handcrafted Jewelry's Pinoy fiesta-inspired bangles are perfect if you're feeling celebratory; go extra with beaded plume bird earrings from MerriamBatara.
COLOR EVERYWHERE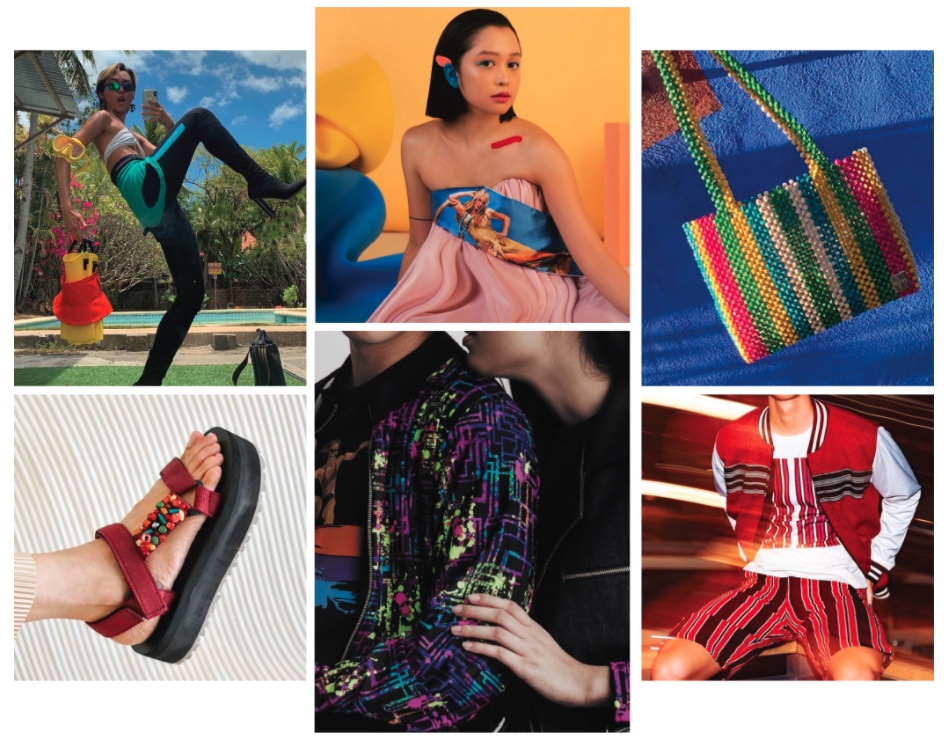 Reach for the fridge or the front door looking like you're about to hit the club or show up an art gallery opening because why not? Take notes from super cool Toqa girl Isabel Sicat; or Randolf Clothing's play on color and print. This Baul beaded bag is a vivid accoutrement to go with embellished flatform sandals from Ramir. This modern bomber jacket from Kaye Morales calls for a black light, glowsticks, and a rave playlist. Go dancing on your own in woven sweat shorts from Harvic Dominguez.