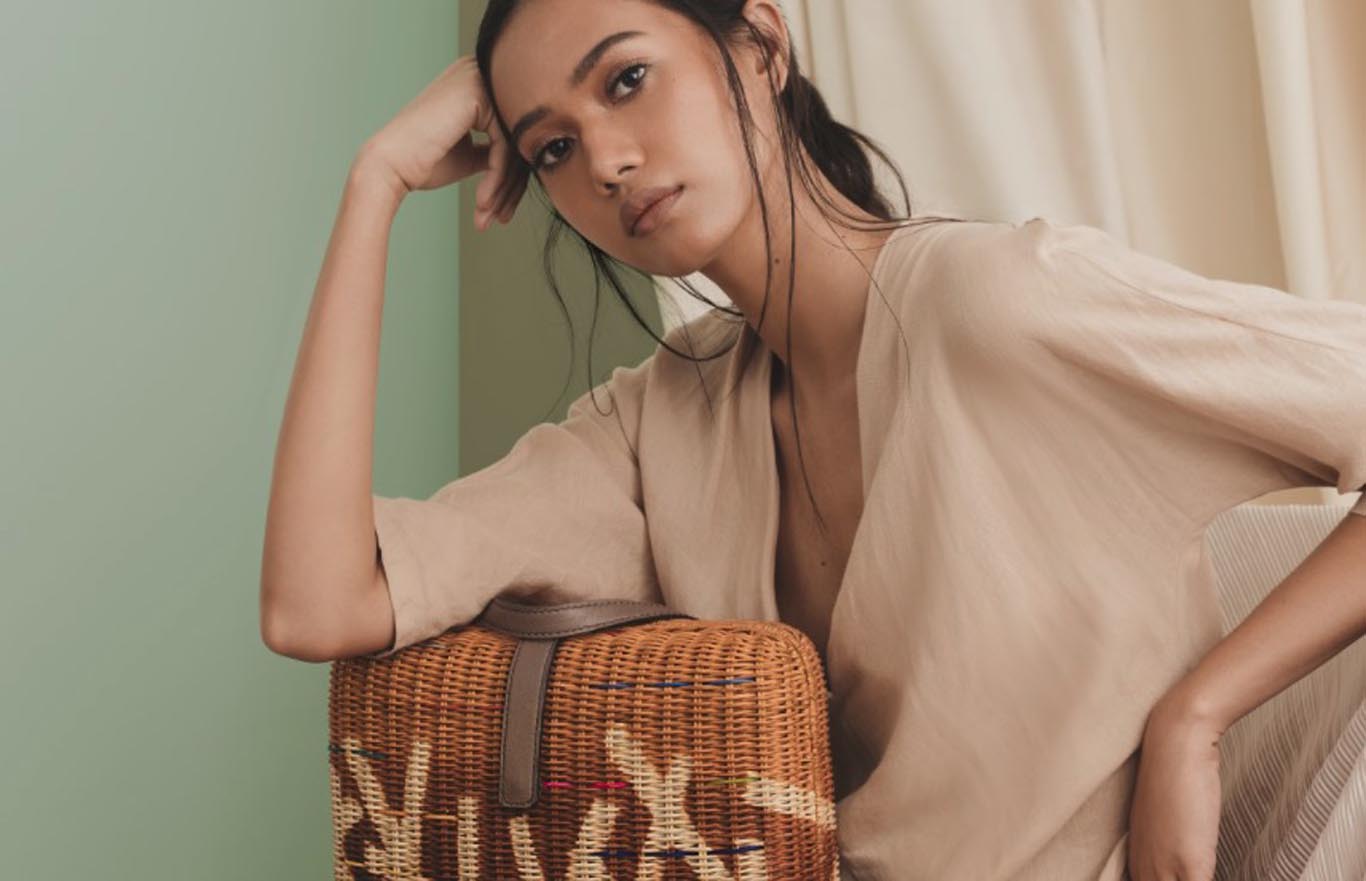 FAME's Top 5 Fashion Trends
Not everyone can get in on the excitement of the Spring-Summer 2020 shows in Paris, New York, Milan, and London, but anyone can try out its trends. Here are five of the standout trends from the international runways that were also spotted in some of the fashion pieces exhibited at the last edition of Manila FAME.
Embroidery
The eclecticism of the season was best seen in the quirky embroidery of Marc Jacobs and the psychedelic appliques of Gucci. A more subtle and homegrown take on the embroidery trend can be seen in Filip + Inna. Len Cabili's Spring-Summer 2020 collection is a modern take on the embroidery work of the T'boli and Gaddang tribes, but on clean silhouettes and casual separates.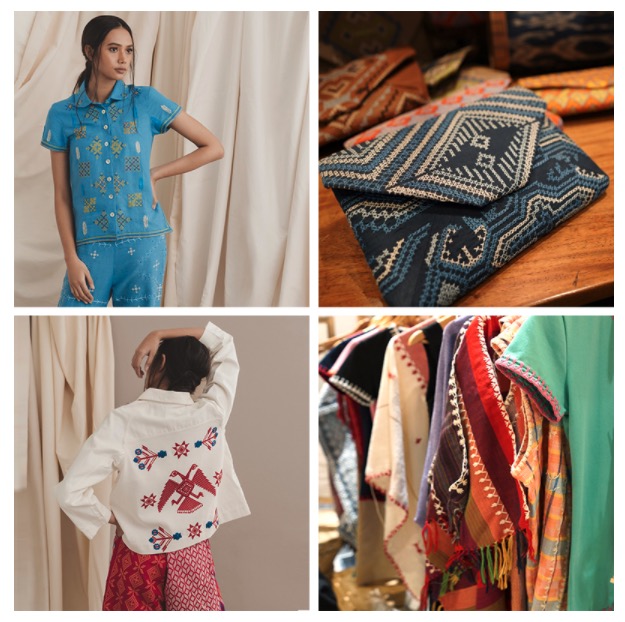 Clockwise from top left: Blue Collared Shirt and Trousers with Mangyan Embroidery, Long Sleeved Embroidered Shirt, Embroidered Clutch, all from Filip + Inna for Premiere Classe at Paris Fashion Week; Maison Metisse's Maharlika Collection features caftans, boleros, and blouses made out of indigenous woven fabrics accented with Itneg hand embroidery from Northern Philippines.
Wicker A structured bag is an essential accessory, and it can give an outfit a polished look. But why not make it wicker? The material more commonly used in baskets and furniture makes for a fresher, more textured alternative to leather, while maintaining that modern structure.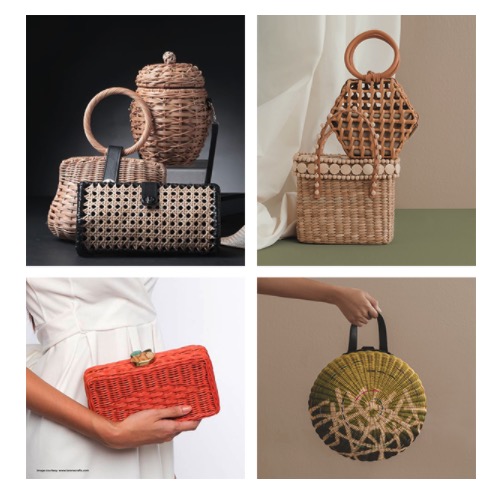 Clockwise from top left: A barrel-shaped Wicker Bag with Leather Sling and Handbag—along with an equally trendy solihiya clutch—from Orient Meadow; Hera Wicker Tote atop a bag from Aranaz's Fresh Catch Collection; Shield Bag from Zacarias 1925; a bright orange Indulgence Wicker Clutch from Larone.
Flats
Gone are the days when you had to hobble on six-inch stilettos to make a grand entrance. This time, color, pattern, and unique details like handpainting, woven fabrics, and square or pointy toes can let you get away with flat shoes, be it slides, mules, brogues, pumps, or low platforms.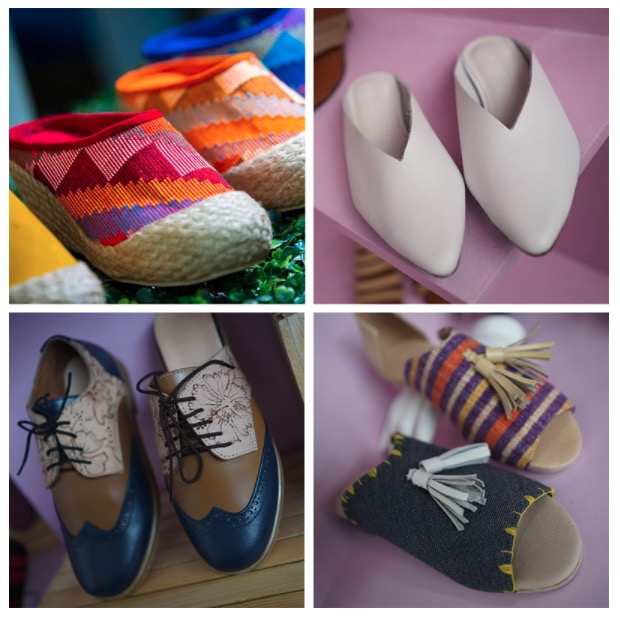 Clockwise from top left: Abaca and indigenous fabric Slip-ons from Ai-She Footwear; Minimalist Behati Mules from Annie & Lori; Joey Slip-ons and D'Orsay Shoes, Artisatch hand-sketched hibiscus flower patterns on Leather Wingtip Brogues, all four from Stride Collective
Raffia
Bohemian style snuck into the season with fringe—with its loose edges shimmying down the runway in different iterations. This boho detail is also translated into raffia, which Vogue touts as "the single most popular material of the entire season."This trend is easy, as you can get it in the form of various Philippine-made bags (which could transition from resort to city) with raffia fringe, pompoms, and embroidery.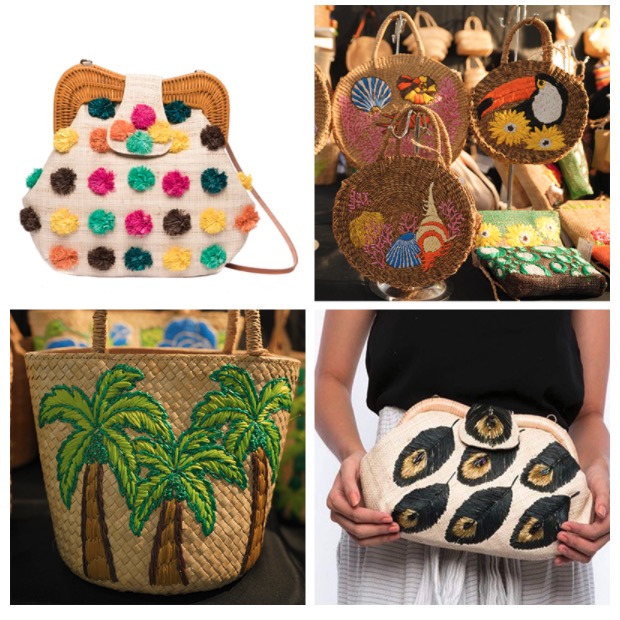 Clockwise from top left: Instagram favorite Forest Pompom Libby Shoulder Bag with wicker frame and raffia pompoms from Larone; Round Sling Bags with Raffia Embroidery by Ness Crafts; Tote made of abaca with raffia accents, straw, and other natural materials, also by Ness Crafts; Peacock Clutch with rattan frame and hand embroidered raffia and bead details by Larone.
Color
One of the main themes this season was color—be it color-blocked red, cyclamen, and apricot, or a dress in a single bright hue of lemon. W Magazine also reported a return to "Homespun Hippie," with an abundance of crochet and vintage-style pieces on the catwalk, and this can be translated into the saturated crocheted sling bags and woven totes seen at FAME.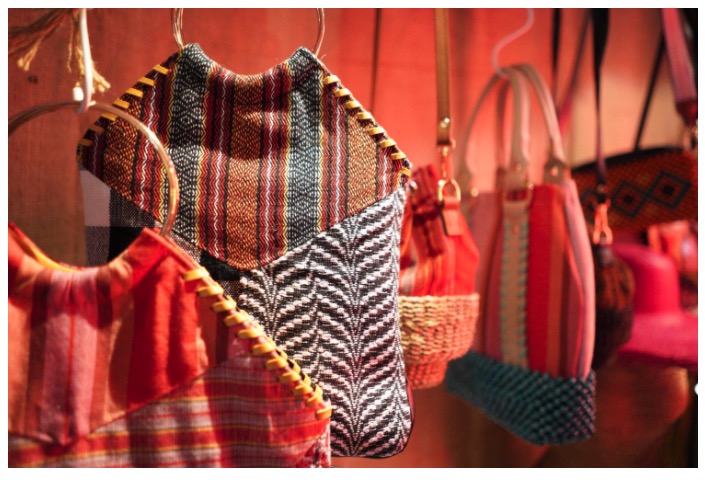 Style Cat's summer collection features totes, sling, and bucket bags made out vibrantly colored indigenous textiles and layered patterns mixed with wooden beads, raffia, and leather.
Color can also be interpreted in the indigenous fabrics used in many of the fashion pieces and accessories; a layering of the unique woven designs from each region added to the mix of textures and patterns.
To check out the other Spring-Summer trends, hear it from Anna Wintour no less in this "Ask Anna" episode on Vogue: