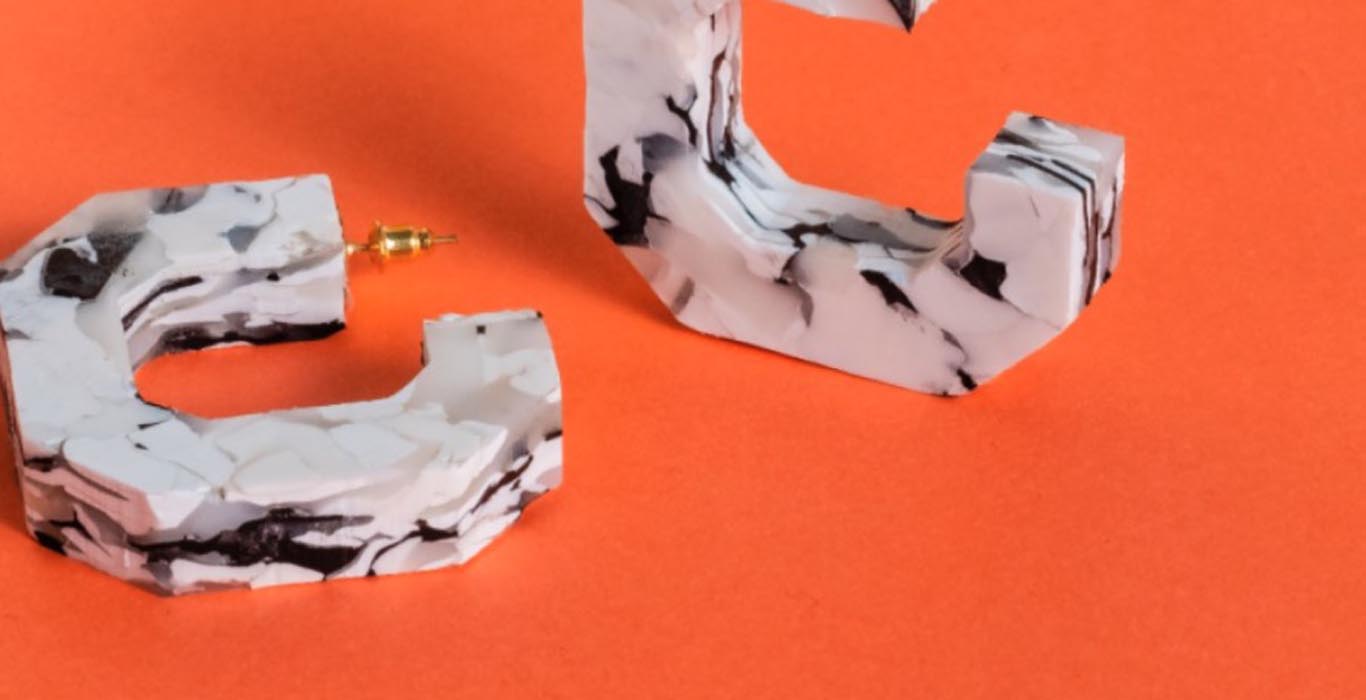 FANTASTIC PLASTIC
Producing almost anything in the modern world creates by-products, off-cuts, and industrial waste. The fashion industry—with mass-produced fast fashion in particular—has long been under fire for this, and according to this article it creates more carbon emissions than international flights and shipping combined.
Small-scale fashion businesses, however, are aiming to turn this destructive model on its head. Last year, funky, handmade jewelry purveyors Tropik Beatnik collaborated with design studio Plastics by Manila Automat to create a zero-waste jewelry collection called Handog, which was exhibited as part of the Fashion E-tailers section at the 70th edition of Manila FAME. We asked Tropik Beatnik's creator Carla Cruz and Plastics by Manila Automat's Mica Agregrado on their collaboration.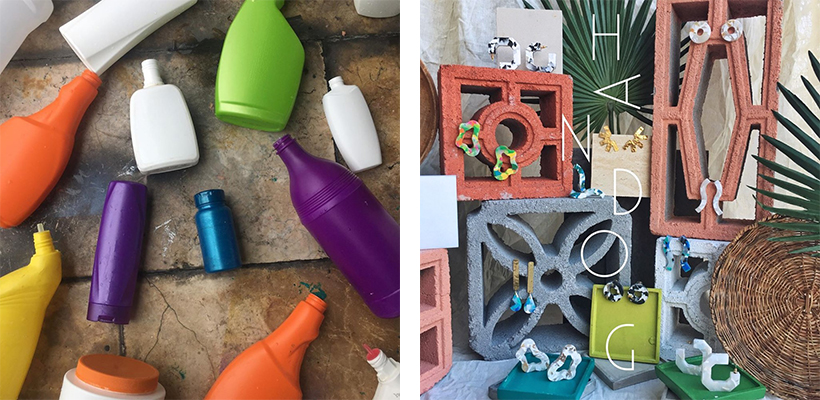 Plastics by Manila Automat launched a plastic recycling drive, and the donations were cleaned and processed to create the multi-colored terrazzo-like patterns of the Tropik Beatnik pieces.
Reduce, reuse, recreate
Agregado, Plastics by Manila Automat's designer, shares that they set up this studio in 2019 to explore and innovate on the various ways to recycle discarded plastic as an alternative material for designing. "In every project, we aim to focus on the overlooked, colorful, and experimental properties of plastics to produce vibrant zero-waste products through means of practical applications as exemplified in our collaborations and our own line of items."
The studio produces their own pieces such as clocks, chair seats, vessels, and other decorative items, and then they were tapped by Tropik Beatnik for this special project. "The Handog Collection was born out of our desire to create something zero-waste and more sustainable," Cruz says. "What better way than to use recycled plastic, something that Plastics by Manila Automat specializes in?"
"In making the pieces for Handog, it was a collaborative endeavor that required each other's expertise," Agregado continues. "To attain the objective of creating a zero-waste collection, we began a plastic recycling drive that was widely received, with an outpouring of donations across Metro Manila." The plastic trash was then processed and hand-cut into tiny bits resembling terrazzo patterns that were used in the jewelry pieces.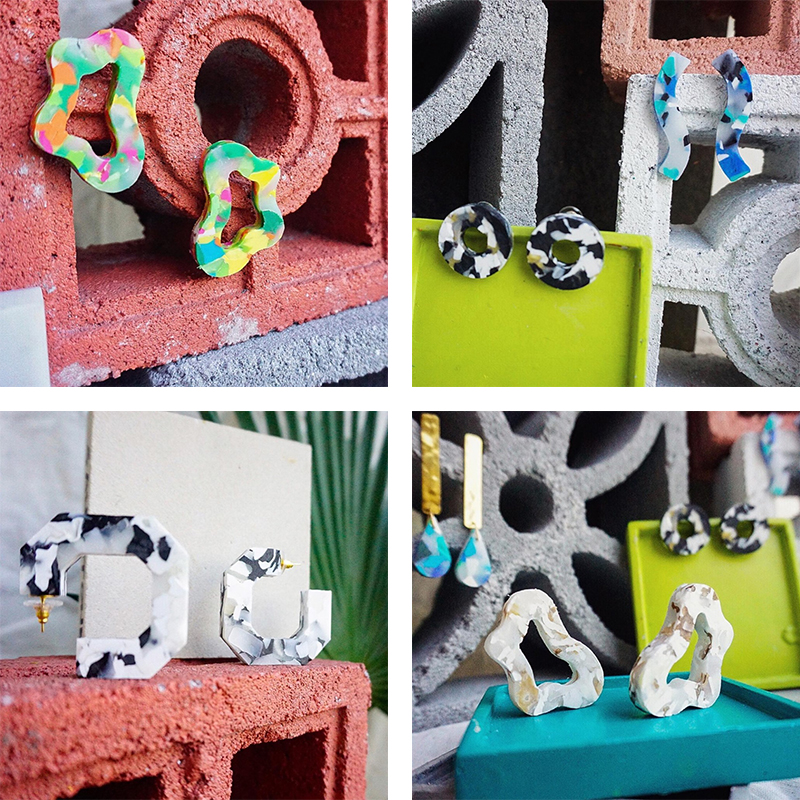 Some pieces from Tropik Beatnik's Handog collection, clockwise from top left: Isla Multi-colored Earrings; Buwan Neutral Earrings and Isla Colored Earrings; Ulan Drops, Isla Neutral Earrings, Buwan Neutral Earrings; Kristal Neutral Black and White Hoops.
Making the world a better place, one pair of earrings at a time
Tropik Beatnik was launched in 2017 by Cruz as a hobby, at first. She expanded the business, focusing on handmade pieces made of clay, and eventually combined this medium with other locally sourced materials like fabric and metal scraps, and natural fiber. Cruz also tries to help out some members of communities in need by including them in her production team. "We have since expanded our production team to include a few Gawad Kalinga mothers from Gawad Kalinga Sitio Pajo; they played a big role in creating our pieces last year," she relates.
Even with their increasing collaborations, among them Demijoux, Coral Swimwear, and Pearl Clothing, Tropik Beatnik seeks to reduce waste by using excess materials from past collections, and other sustainable mediums. "Right now, we're working on our Spring Fling collection…which makes use of our extra and leftover beads from our previous collections to create unique, one-off pieces," Cruz explains. "We also have a sustainable collab collection with Anthill Fabric Gallery which is set to launch in time for summer, so we're excited for this, too."
[CONTACT INFORMATION]
TROPIK BEATNIK
Facebook: @TropikBeatnik
Instagram: @tropikbeatnik
PLASTICS BY MANILA AUTOMAT
Facebook: @plastics.manila.automat
Instagram: @plastics.manila.automat