PUT IT ON PAPER
In our drive to become paper-less ("save a tree, don't print out this email") it seems we have taken paper for granted. But with Masaeco, making paper is art, and their paper products—which take on many shapes and forms—are works of art.
At Masaeco, or MASA Ecological Development, Inc., its president is also its chief artist, Wataru Sakuma. The soft-spoken designer relates how it all started. "Actually, I was not the original owner," he says. "Masaeco started around 2002, and I was just hired as the designer back in 2004."
At the Masaeco booth at the last Manila FAME, visitors got to view Wataru Sakuma's new artwork, which are abstract images on salago paper. Actual metal pigments of iron, copper, and brass are allowed to oxidize and produce its own natural colors.
Staying true to its eco-friendly, socially-responsible roots, Masaeco's products are created using sustainable plants and agricultural by-products, such as mulberry, salago, cogon grass, banana fibers and pineapple leaves, and up-cycled cartons. The materials are processed in a factory in Indang, Cavite, a town in the Southern Tagalog region of Luzon.
The company continues to put a strong focus on the export market. "Clients are mostly international, about 90 percent export, and they buy home accessories like lighting," says Sakuma. "Another thing that everyone buys is the wallpaper. We have very good wallpaper companies in Europe and the US who use these."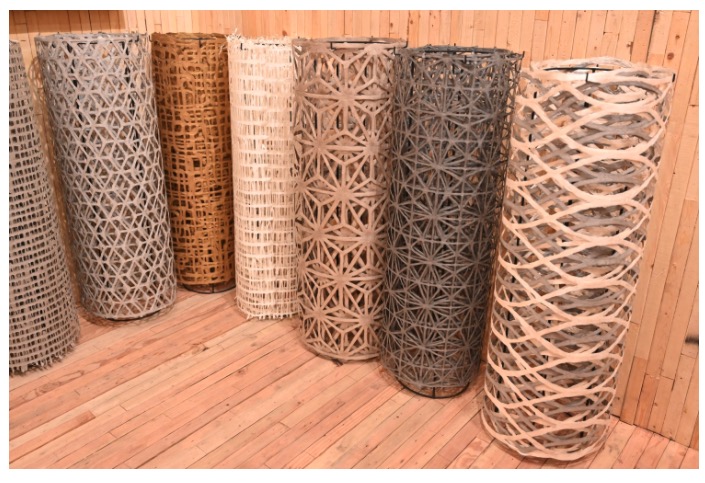 Aside from the textured wallpaper, the Tapestries, with its intricate patterns made out of paper pulp, is another popular product. It can be used as wall décor, wall coverings, or sandwiched between paper to form screens or dividers.
Sakuma's designs, which have won multiple Katha Awards at Manila FAME, the Good Design Award in Tokyo, and many other citations, all challenge the traditional concept of paper. Working on his own designs and collaborating with Filipino designers such as Jinggoy Buensuceso and Stanley Ruiz have created abstract, sculptural pieces like the Rock Paper Lamp, the filigree-like tapestries, and most recently, Sakuma's own dizzying, urban maps of paper pulp.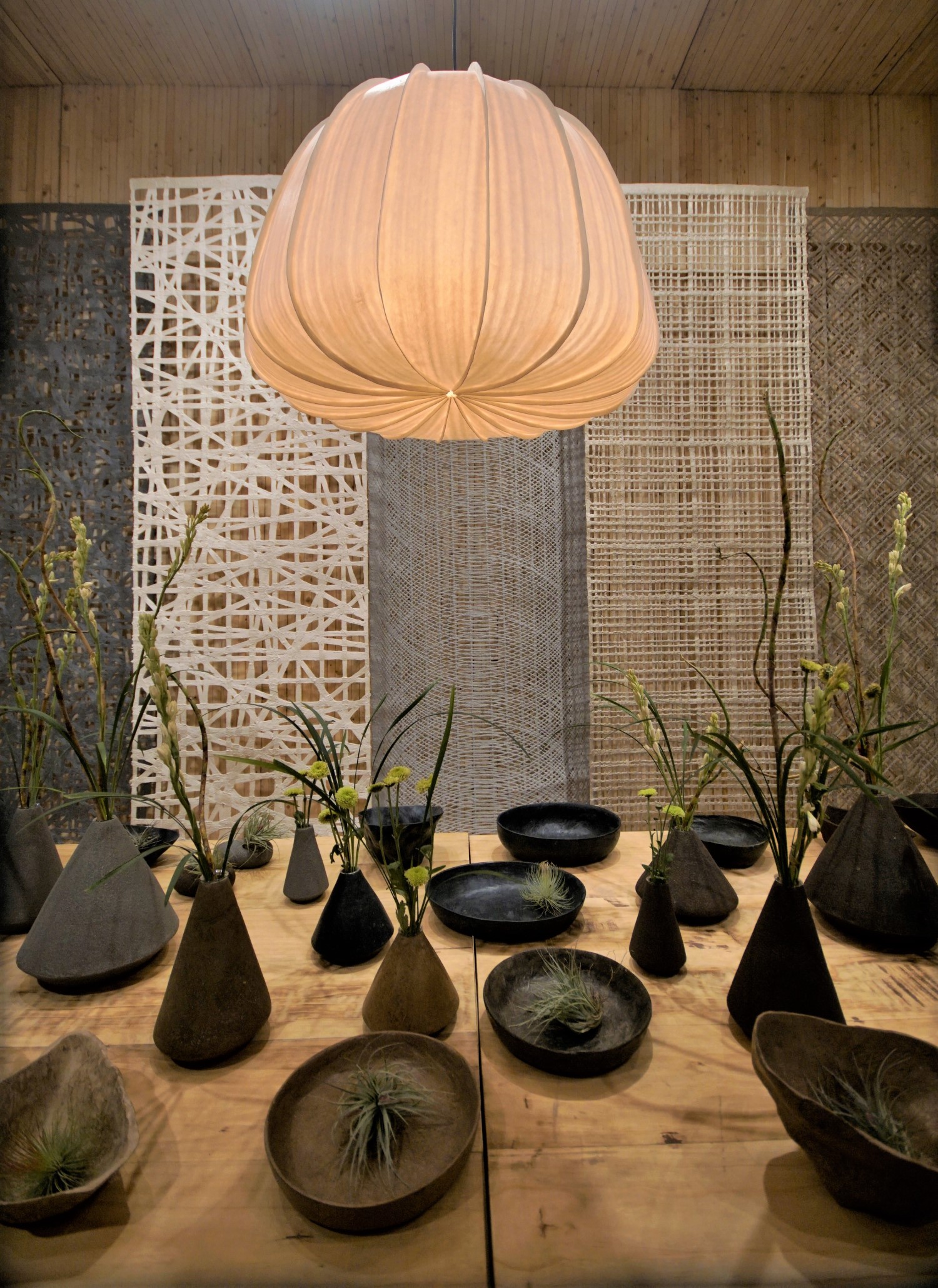 The organic-looking Pebble Bowls and Vases, which are made out of recycled paper and cartons, was given the Katha Award for Eco Design last October 2019.
His maps have been exhibited at a gallery in Manila last year, and now Sakuma delves on "metal" art on paper; undulating abstract forms painted in shimmering blue or brown paint. "I don't use acrylic paint, but with my own pigments in the medium itself," Sakuma explains. "These are paintings on salago paper these are painted with different kinds of metal powder, black iron, stainless steel, copper, brass, so what you see are different colors are created through oxidization." The paintings are yet another creation that challenges traditional materials and methods.
Watch Masaeco's design processes in this video:
[CONTACT DETAILS]
MASAECO
Telephone number: +6346 413 4862
Email: info@masaecopaper.com
URL: www.masaecopaper.com