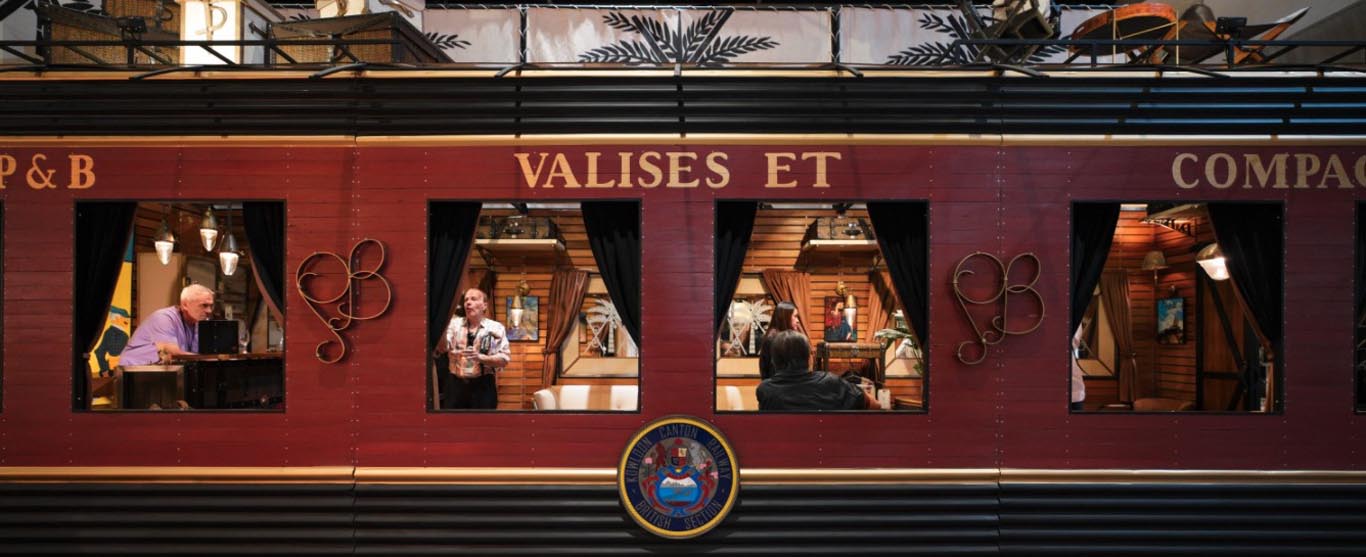 The Dramatic Evolution of the Prizmic & Brill Booths
At trade fairs, product design is key to attracting your buyer, but visual merchandising will lead them to it. With dozens—or sometimes hundreds of exhibitors—under one roof, your booth design definitely has to stand out.
Leave it to Prizmic & Brill to master the art of eye-catching visual merchandising. The Pampanga-based maker of valises, antique-style trunks, and folding campaign furniture have made a mark with imaginative booths that you could not miss.
Prizmic & Brill director Matthew Brill reveals that his booths are all about storytelling. "We do some research, and there's a story; when you merchandise, there's a story," he explains. "So sometimes you imagine that you're on safari. Or you're going to this gym in Japan, or hopping on a cool train, and those are stories. And then you make a product that fits the story. That's what merchandising is all about."
While they reveal a different theme at each edition of Manila FAME, Brill makes sure that the overall look and feel remain true to his brand, right down to last brass rivet. Here are some of his memorable FAME booths through the years.
March 2013: A room full of valises
One of their earlier booths is a room made out of the frames of valises—which are used as display cases for even more valises and trunks. The setup highlights the multi-functional features of every piece, from tables that transform into trays, luggage that turn into bars or desks, and his classic campaign chairs that fold up.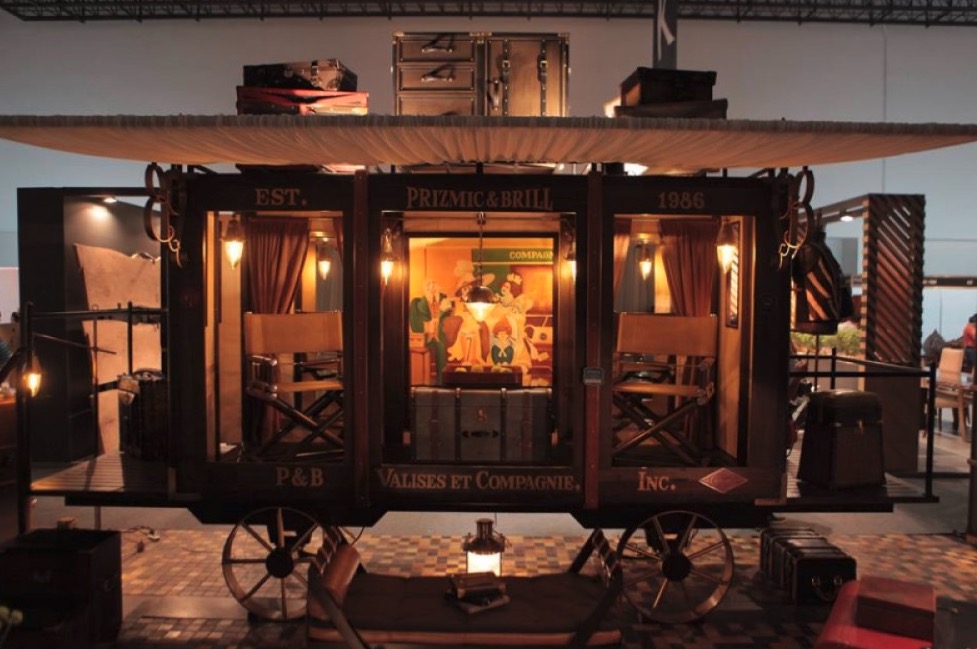 April 2017: Snake Oil Wagon
"This was a crazy piece, we made this crazy old cart that's like a wagon, and it's now up in our shop in Greenbelt 5," Brill says. This booth was inspired by the medicine shows put up by salesmen and quack doctors in the 1800s to early-1900s, where they would set up a wagon or buggy in a village to peddle their "miracle cure" snake oil elixirs, which were fake.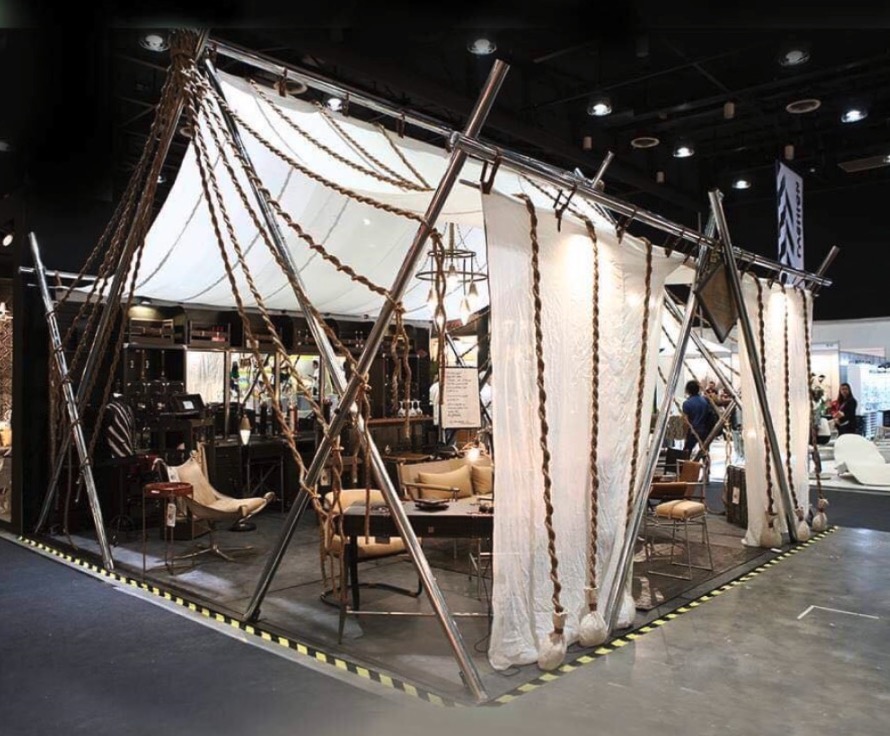 October 2018: Safari tent
If you've ever dreamt of being Meryl Streep in Out of Africa, then Brill's full-on African tent in 2018 definitely brought that fantasy to life. The booth was inspired by white safari tents pitched in the middle of the Sahara Desert, but with all the creature comforts, such as a well-stocked bar, cowhide chaises, and supple love seats.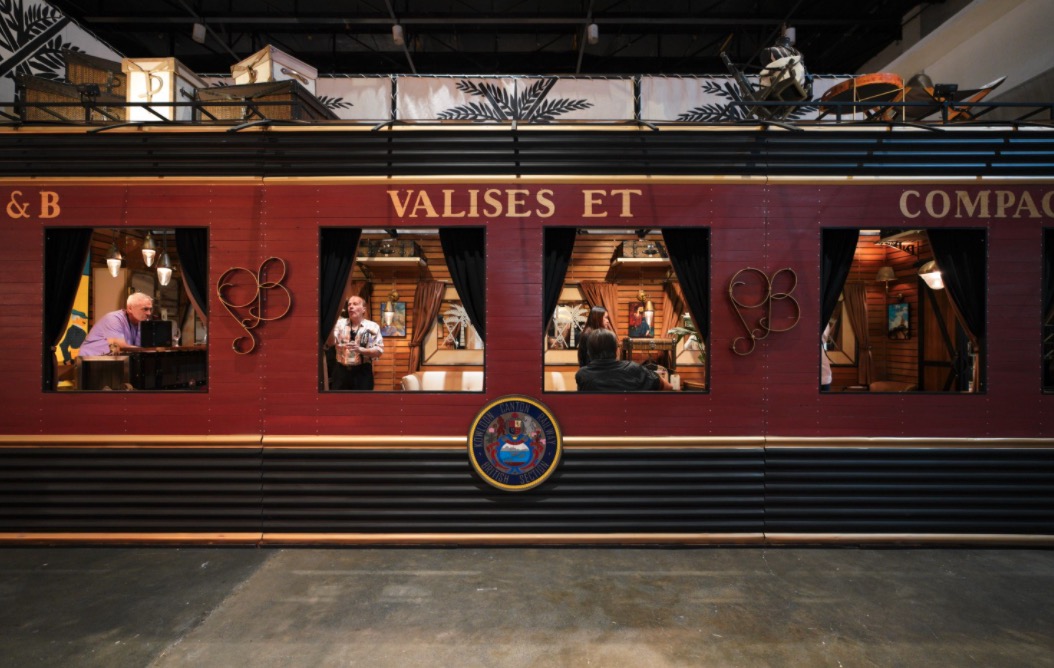 April 2019: All aboard the Orient Express
P&B's displays keep on getting bigger and better, as seen in this Orient Express-inspired booth that's big enough for more than 20 fair visitors to "ride" on it. Lined with an immense patched cowhide rug, the train car contains folding armchairs, Ken's lounge chairs, campaign stools, tray tables, and the ubiquitous bar, of course.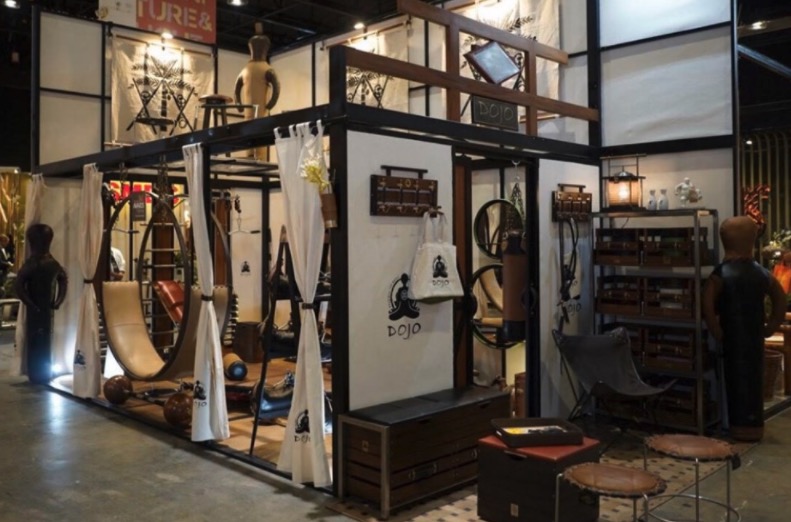 October 2019: Japanese Dojo
In his latest booth, Brill created a replica of a Dojo, a Japanese room for martial arts. Brill customized actual gym equipment, along with wooden vaults that can be used as benches or cabinets. "In Japanese Dojos, it's not like a gymnasium, it's kind of spiritual. This is a whole new concept for meditation," Brill says. It won the Katha Award for Best Booth in the 70th edition of FAME.
CONTACT INFORMATION
PRIZMIC & BRILL
Tel. no: +6345 963 3120
Email: info@prizmicbrill.com
URL: prizmicbrill.com