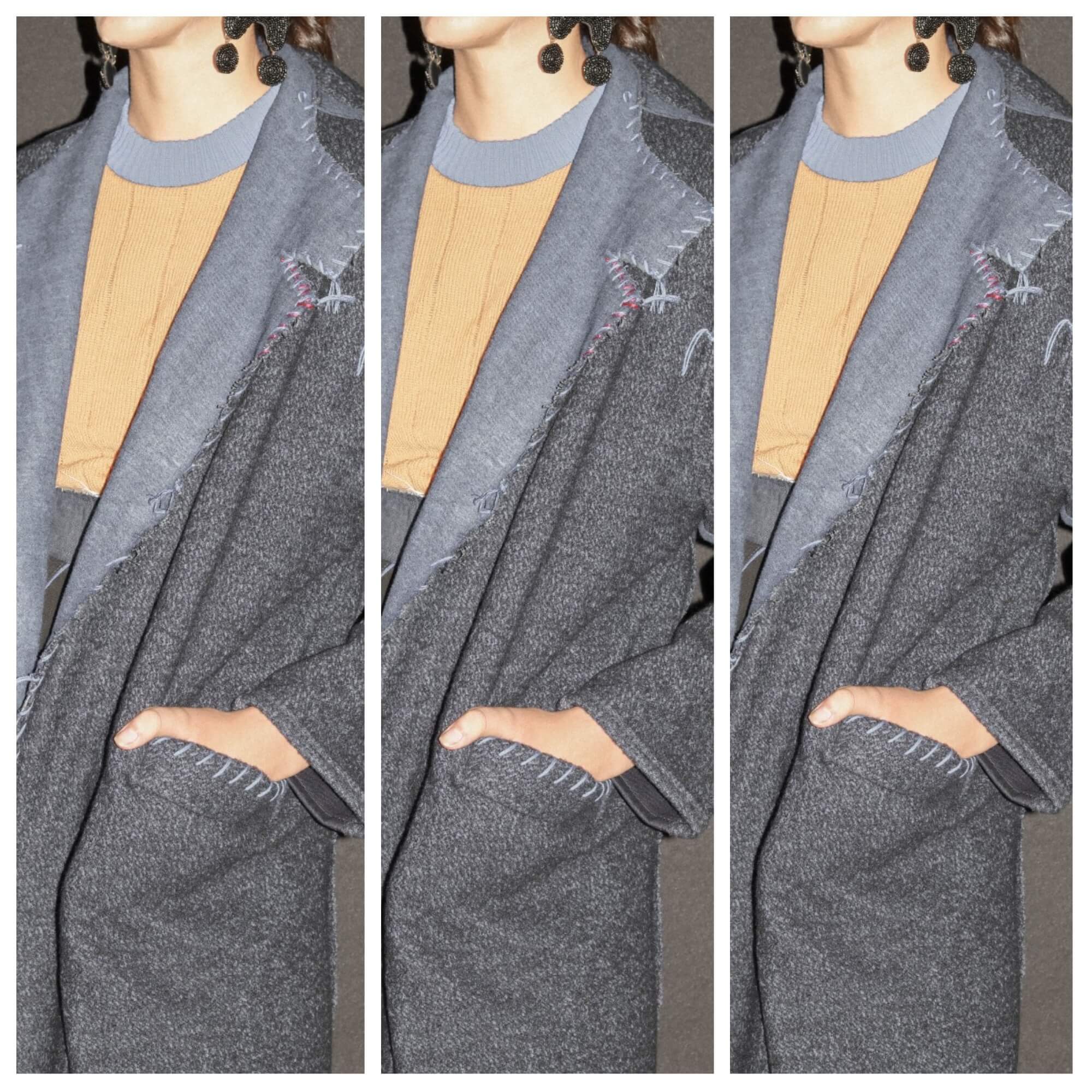 The quality is in control
Quality control can make or break your brand, most especially in the Japanese market. PHx Tokyo fashion consultant Jason Lee Coates discusses why designers should pay attention to the most minute details to reap bigger rewards.
The basics of quality control in fashion
By Jason Lee Coates
Previously, Jason presented how a designer comes up with a range plan, which is an overview of the fashion collection – from styles and colors to fabrications. This time, he talks about the meticulous process of quality control.
A lot of brands think conquering the Japanese market will be a breeze; that Japanese buyers are easy to convince and sell to; and that they place big, big orders. Well, it's time to step out of the 80s because Japanese buyers nowadays are ultra cautious, careful and obsessed by fine details. They would much rather watch a brand for a few seasons before buying, rather than jumping into something too fast.
In the past decade I have personally watched as Japanese buyers timidly walk through fashion trade shows in Paris, dressing in simple clothes so that they do not get pounced on by eager young brands desperate to be stocked in stores such as United Arrows or Beams. The world has changed, economies have shifted, and Japanese buyers have become acutely aware of the fussy Japanese consumer.
My advice for every young brand wanting to enter the Japanese market is to not count on being picked up immediately. There is a checklist of criteria that buyers are looking for, so it helps to have some great advice before you make the big step.

For womenswear label Jill Lao, quality control is a process and not just an end activity -- from product design and throughout product development to final inspection. They make it a practice to adjust specs along the way, as soon as problem areas and challenges arise.
I don't want to paint a negative picture. Japanese buyers, in fact, can be very receptive to young brands from all over the world, and it is possible to make a great impression on your first showing and get a great order. But hear this - there is only once chance to get it right. If you screw up your first order by providing late deliveries or sub-par quality, the store will never order from you again.
So before you make the big leap into the international market, you need to get that quality in control. Quality is not just about having perfect samples (although of course this is part of it), it's also about having perfect (or even better) quality production pieces that are ready to ship. It's about having gorgeous detailing, crisp and soft fabrications, sharp branding and clear marketing materials.
What is important to understand about Japanese buyers is that they are absolutely obsessed by quality. If a product is not up to their strict standards, it will not hit the store floor. A Japanese buyer would rather cancel an order than have a customer complaint about a loose thread or a scar on a piece of material.
When I had my showroom in Paris last decade, I used to say that the buyers were like magpies; they would focus on anything flashy and fun and that would easily get their attention. Japanese buyers are different - they don't want flash and fun; they look for quality workmanship and softness to touch. They expect luxurious finishing that doesn't scream but rather whispers. Also, a lot of the time, Japanese buyers will try on a sample to see the fit, the cut and the relevance for Japanese body shape.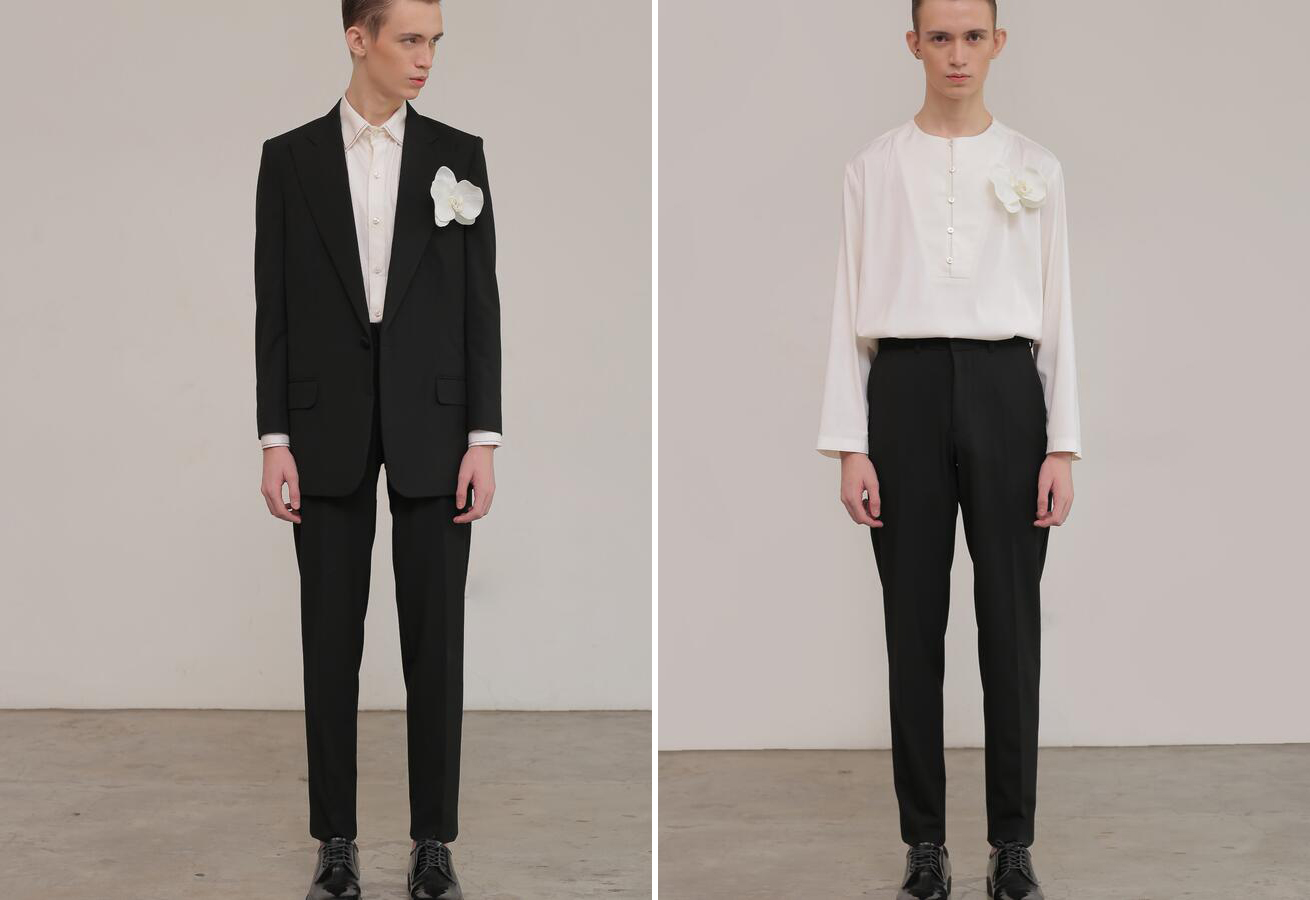 Kelvin Morales' highly-tailored pieces from his latest collection emphasizes the importance of great fit and clean lines, achieved by thorough quality control.
One important thing to remember is that Japanese stores do not need any new brands. There are enough fashion brands in the world - and within Japan - to fill their racks. There is a massive domestic Japanese fashion market that varies in styles and prices, but one thing you can be assured of is the quality of the products.
So how best to stand out? Buyers are looking for a product that looks as good inside as it does from the outside.
When H3O imports any brand from overseas, we have to put it through an intense quality check upon arrival. The pieces will go through X-ray, ultrasound and hand-checking. You can't imagine how many needles an X-ray will find in a pair of jeans. Hand-checking finds loose threads, wrongly ticketed sizes and even wrong quantities. If a product doesn't pass QC, it will be sent to my office, where myself and my staff will hand-check it once again.
This whole process happens before the product reaches the store. If there are products that are faulty - a stain or scratch or even oil dot on some fabric, for example, the product will have to be replaced or even cancelled. If there is a missing button, a single stitch missing or anything more than 1mm out, realize that there is a team of QC personnel there whose job is to catch these mistakes. There is a whole industry out there set up to weed out bad quality, so it's a serious thing if your quality doesn't adhere to Japanese strict guidelines.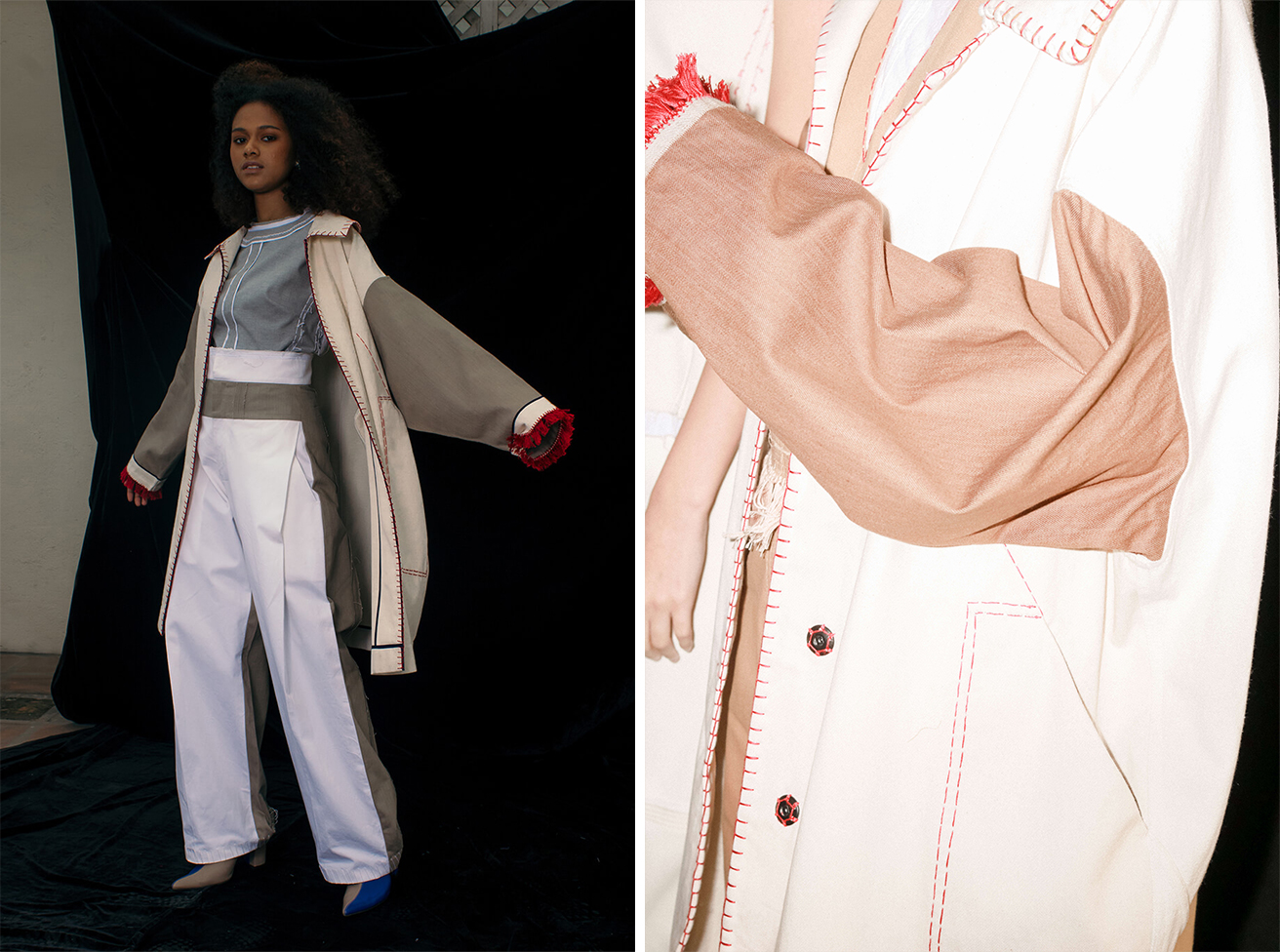 Seph Bagasao ensures that every BAGASÁO is an investment piece – not just a display of unique design but also excellent craftsmanship. Every visible stitch or loose thread is done deliberately, and there's no room for error.
I always suggest that the first time you ship to Japan, do the QC yourself – not just counting, but meticulously checking each product inside and out. If there are hand-stitched items or items with imperfections on purpose, the QC will need to be informed beforehand and it should be accompanied by some kind of a ticket or waiver.
Here's a simple checklist to keep in mind as you are sampling your collection:
- Are the fabrications soft and flawless?
- Is the finishing perfect or even exceptional?
- Is your branding and tagging appealing?
- Are there any loose threads or imperfections?
- Is there any part of the garment or product that rubs or irritates the skin?
- Is this product good enough that you would buy it yourself?
Because quality isn't just about what you see, but it is about what is hidden from the eye as well, and this is what constitutes a great garment or product for a Japanese buyer. Don't take shortcuts and don't play tricks, because in the long run, it is an essential business practice what will take your brand onto the next level.
--
Check out other articles for this series:
Part 1: Beat designer's block: finding inspiration for your next fashion collection
Part 2: Concept with core for your collection's theme
Part 3: Developing and perfecting a fashion range plan
---
Jason Lee Coates is a prominent fashion stylist, magazine editor and fashion agent based in Tokyo, Japan. He, along with H3O Fashion Bureau co-director Hirohito Suzuki and fashion consultant Tetta Ortiz-Matera, has been mentoring the eight Filipino designers of CITEM's PHx TOKYO.