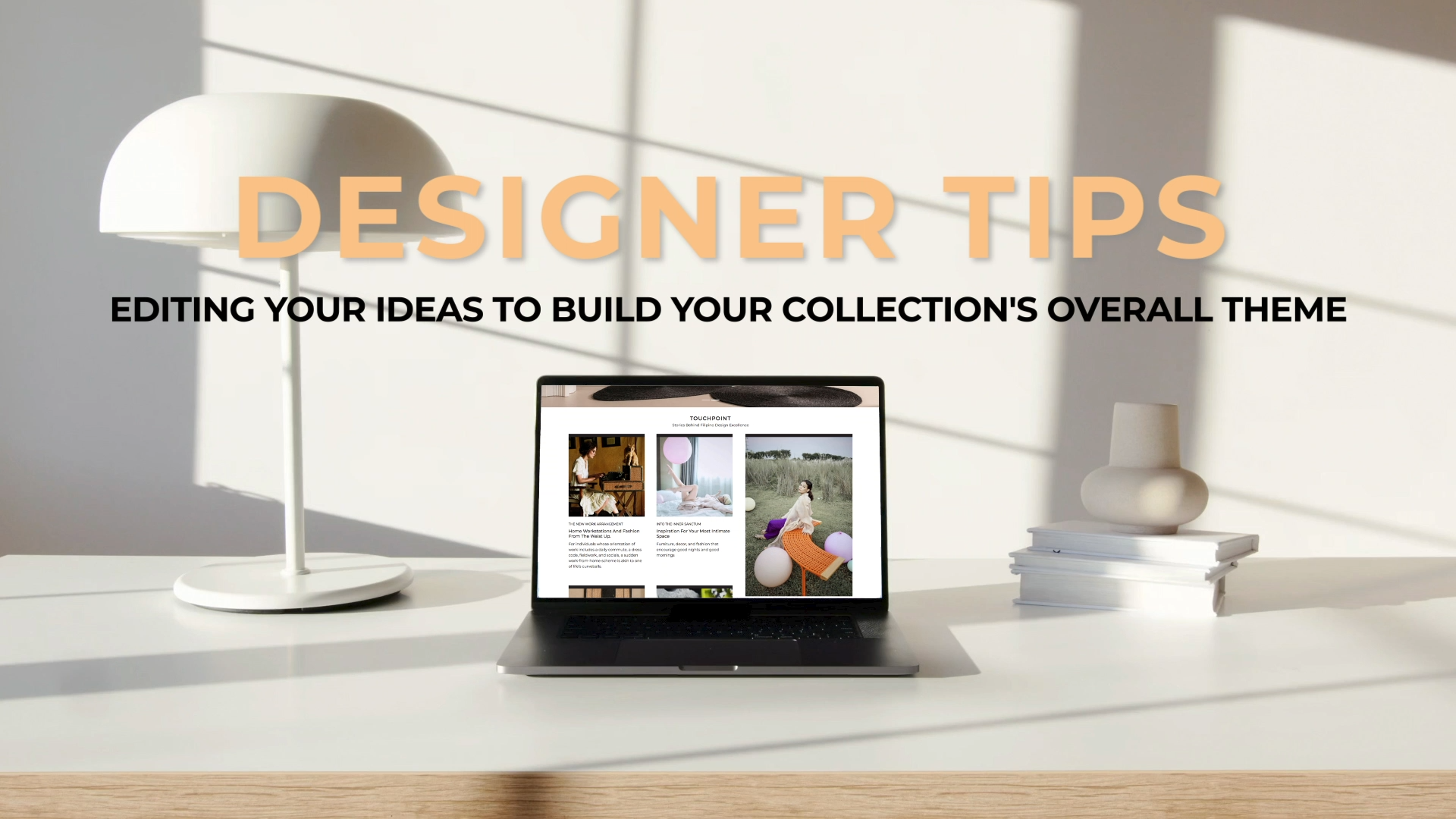 Concept with core for your collection's theme
In the first part of this series, Jason talks about step one of making the collection, which is creating the mood board containing all your inspirations for your collection. In this second part, he talks about editing your inspirations to come up with the overall theme.
Now that you have worked on a mood and created a spark of an idea, next comes pulling together all these stories and edit them down to come up with a THEME.
A theme helps a salesperson tell the story of your collection with clarity and succinctness, helping the buyer to understand the direction of the collection. But most importantly, before you start selling it, a theme will help you design a cohesive collection with a unique perspective.
In working out a theme, remember that you do not have to put all your ideas into one collection. Eliminate anything that doesn't add up to the theme; there will be plenty of opportunities for you to use all your discarded ideas. Editing is integral.
For a theme to be unique, it must come from your personal experience. It can be based on a story that you vividly remember or a character that has a huge impact on you. Sometimes, buyers and customers remember a theme even beyond the collection. It's an essential touchpoint and your own personal stamp on time and space.
The iconic BALLETS RUSSES COLLECTION in 1976 by Yves Saint Laurent was apparently so breathtaking that the audience was in tears. It caused a sensation and redefined what people thought about beauty and fashion. The collection is print-heavy and full of detail – Russian Pavlov-Posad flowers to Persian paisley pickles, bright hues of precious stones, flower print patterns, folklore motifs, as well as luxurious volume, fur, embroidery, applique patterns and textured fabrics like velvet and brocade.
Another more modern use of a theme was Jean Paul Gaultier's AW95 CYBERDOTS collection. It was a discussion about how technology can interact with fashion, and it looks as modern and as relevant now as it did 25 years ago.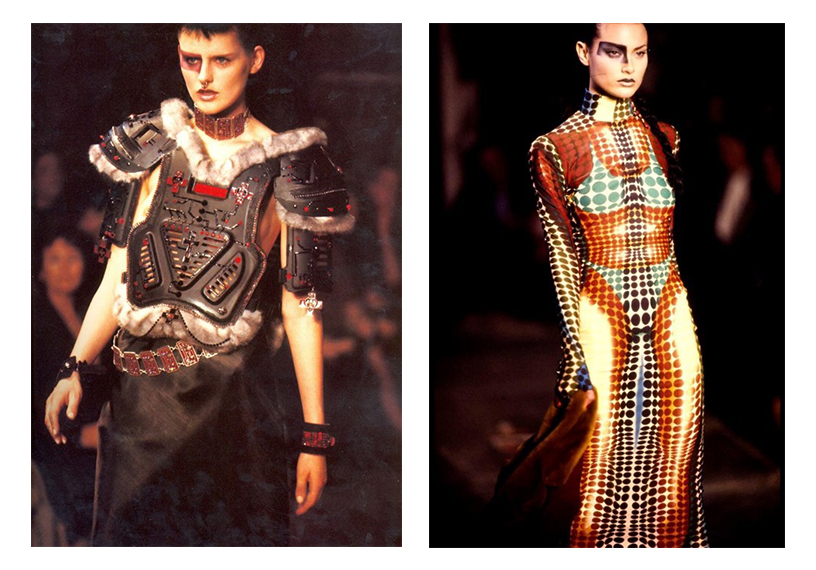 Images via dazeddigital.com
Vogue magazine recently voted it as the best catwalk show ever.
Here you can see how his inspirations came together creating the overall theme – from club culture and motorbikes, to time travel and pixels. It has been called "the greatest fashion show ever." No wonder the Kardashians are cashing in on its cool.
On the subject of cool, it is important that your collection touches on points that are relevant to your customer. At the moment, there have been a lot of conversations on sustainability, gender, and ethnicity.
I have been asked a lot about working with craftspeople especially within ethnic regions. If this is what you're interested in doing, there is a way to do so without making your work tired or old-fashioned. You need to innovate and create at all times while staying authentic. One example is the brand Marrakshi Life created by a friend of mine, Randall, in Marrakech, Morocco.
Created using old loom weaving techniques, this brand has a heart and soul that made it an international success in a short amount of time. What is significant is that there is a sense of ease and cool to the colors and shapes. Nothing looks traditional, but there is a sense of romance. This is the brand's story, and it is easily recognizable and, frankly, covetable.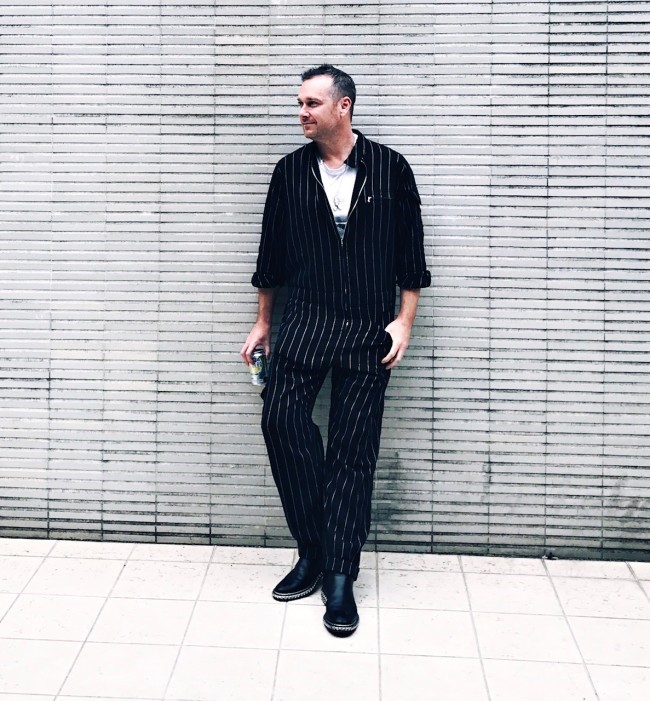 Jason in Marrakshi Life
I bought a cool striped jumpsuit a few years back from his Marrakech atelier when he was just starting out, and now the brand is available on major international shopping sites. This great success happened because Randall was able to utilize traditional techniques with modern, timeless styling and a great fashion eye.
Currently the PHX Tokyo team are working on exploring how to have their collections evolve from these momentous themes, with the aim to create a full range plan which incorporates these ideas into actual products. The Range Plan is when these abstract notions of inspiration actually starts to take form and when we can start to see the idea of the collection crystalize into a visual expression. The range plan is when things start to get really exciting and technical, and I will be covering this in the following blog.
---
Jason Lee Coates is a prominent fashion stylist, magazine editor and fashion agent based in Tokyo, Japan. He, along with H3O Fashion Bureau co-director Hirohito Suzuki, has been mentoring the eight Filipino designers of CITEM's PHx TOKYO.