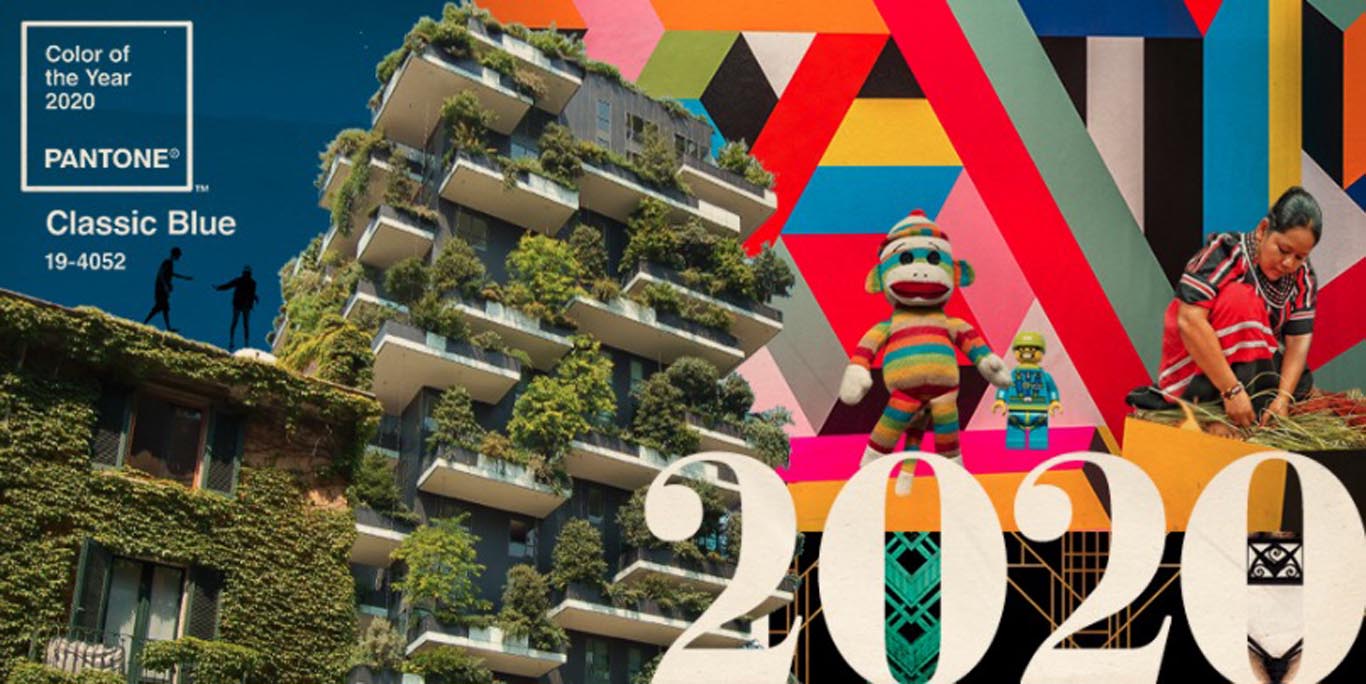 10 THINGS TO LOOK FORWARD TO IN DESIGN THIS 2020
The past year has seen changes to society, technology, and the environment, and these are all reflected in design, fashion, and graphics for 2020. These movements can also be viewed as reactions to upheavals and challenges that the world in general is experiencing today. Here are some trends that will usher in the new decade:
1. Classic Blue
Pantone's Color of the Year is a traditional hue that signifies dependability and stability for an uncertain new decade. Its basicness makes it versatile, as Classic Blue will look easily at home on both a sleek, modern chair and on a damask loveseat.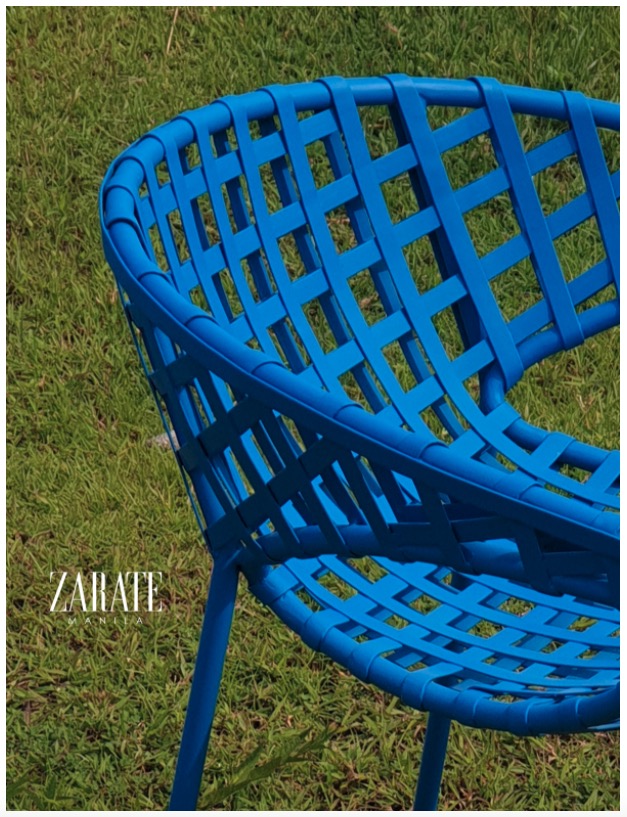 Jim Torres of Zarate coats his metal Brique chair in a bright, classic blue.
2. Kindercore
Bright, primary crayon hues and simple, whimsical shapes are the hallmarks of this childlike design moment in products and fashion. This nymag.com article hints that this playful trend is an optimistic reaction to the often-distressing state of the world today.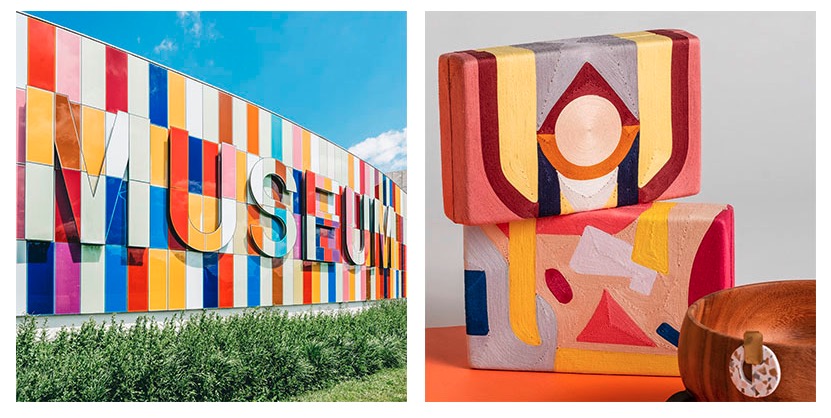 Kindercore's primary hues and geometric patterns owe its roots to Bauhaus and De Stijl movements; Beatriz Accessories' eye-popping clutches.
3. Biophilic Design
Biophilia aims to connect residents and users to the environment or nature, giving us health, fitness, and survival benefits. An indirect experience with Biophilic Design can involve the use of natural materials and organic shapes that mimic the natural object, while a direct experience is a space which lets you interact with nature, as seen in this post.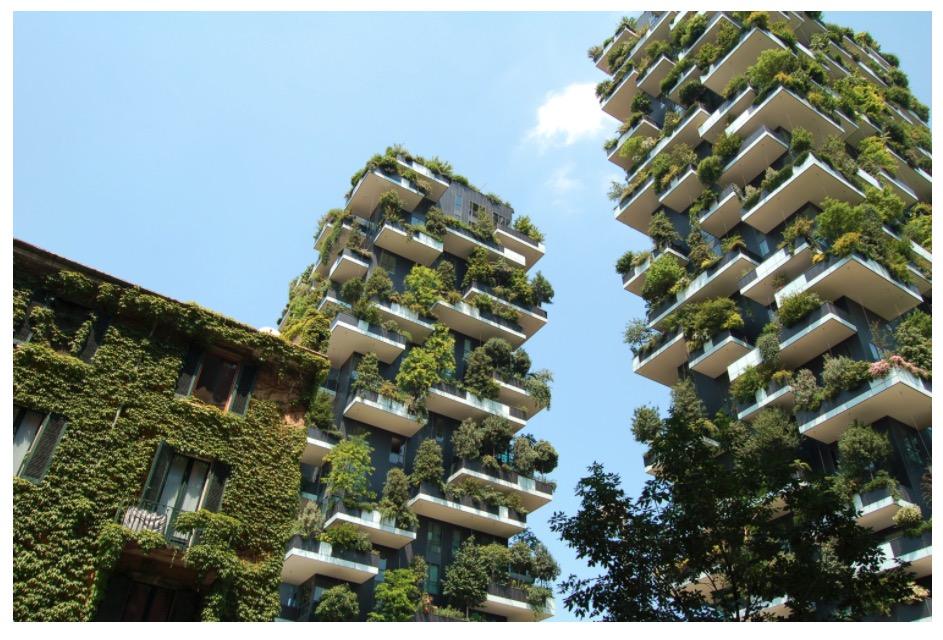 The Bosco Verticale in Milan is an urban residential oasis with its plantscaped terraces.
4. Crafty/Handmade
According to the Ambiente trends, an "interaction between art, craft, and technology" ensures that handmade pieces will still play a big part. Etsy.com, the ultimate handmade site, states in this article that 2020 will be a "Year of Purpose," wherein consumers should make mindful choices, and products should be lovingly handmade by independent sellers, instead of succumbing to impulse buys and fast fashion.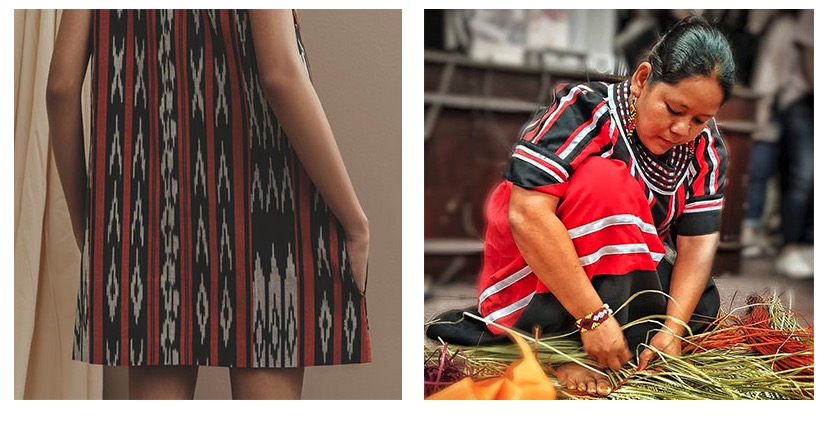 Filip + Inna and Tagolwanen both support independent weaving communities.
5. Serif Typefaces
After decades of strict modernism in graphic design, classic serif fonts can add a humanizing and charming touch. The popular but straightforward Helvetica font will give way to comforting but contemporary serif typefaces like the Sentinel, the Bodoni, and the vintage-y Cheltenham.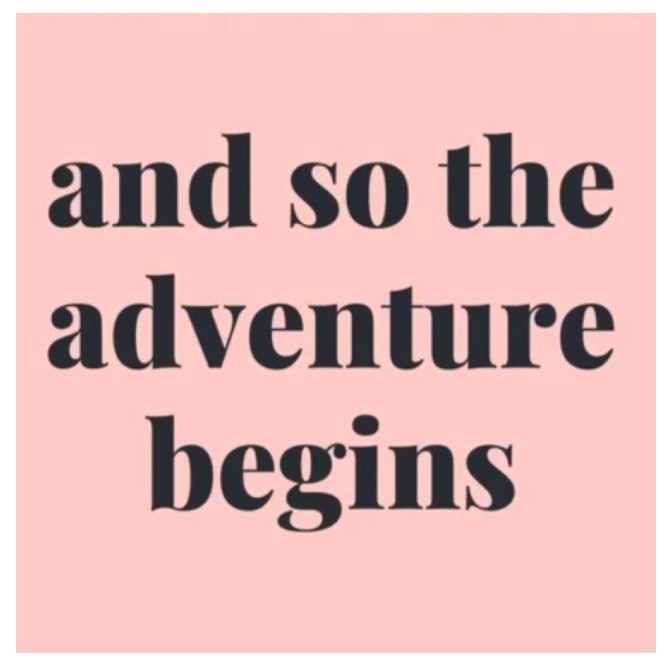 Curvy but modern serif typefaces have become popular because of graphic design apps such as canva.com.
6. Art Deco
This almost 100-year-old design movement coincides with the new '20s, reviving its elegant geometries. Whether it's high Art Deco with ziggurat silhouettes, scrolls, and "frozen fountain motifs," or the smooth lines of Streamline Moderne, this elegant style is fast gaining ground in the luxury goods sector.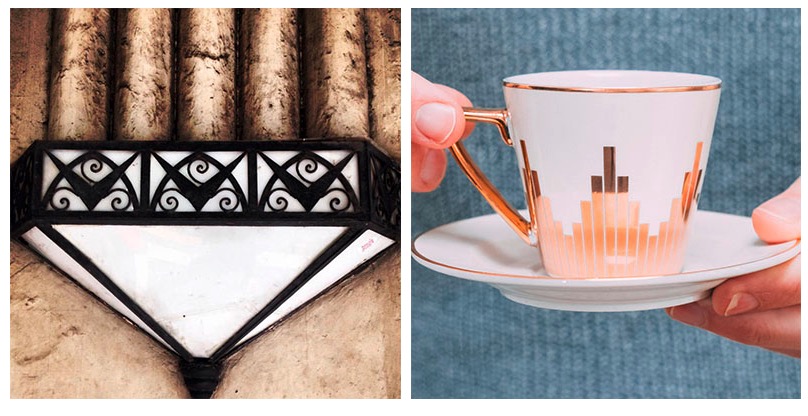 Art Deco wall sconce of the 1928 First United Building in Escolta, Manila; Art Deco details have been sneaking into luxury goods.
7. Sustainable Resources
Cutting down on waste and fossil fuel resources will make products created from discards and renewable energy the norm. Liter of Light, for example, combines the advocacy of providing light to communities without electricity with simple technology and recycled plastic bottles.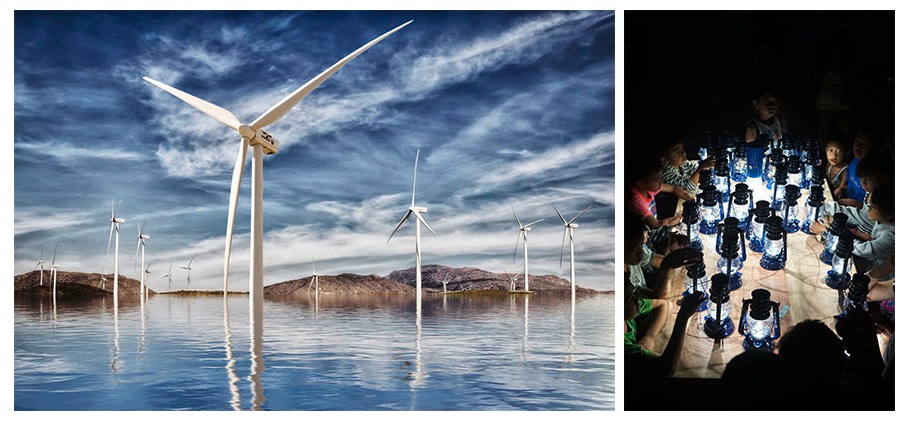 Wind energy is a renewable, emissions-free source of energy; locally available parts and involving the community are key factors to ensuring sustainability for Liter of Light.
8. Minimalism
This barebones-basics style philosophy is a natural progression from years of Konmari de-cluttering and adapting a zero-waste lifestyle. It isn't new, but the next step in the minimalism movement is to incorporate a bit of personality and warmth in the form of a few pieces of carefully chosen art, travel mementoes and personal effects.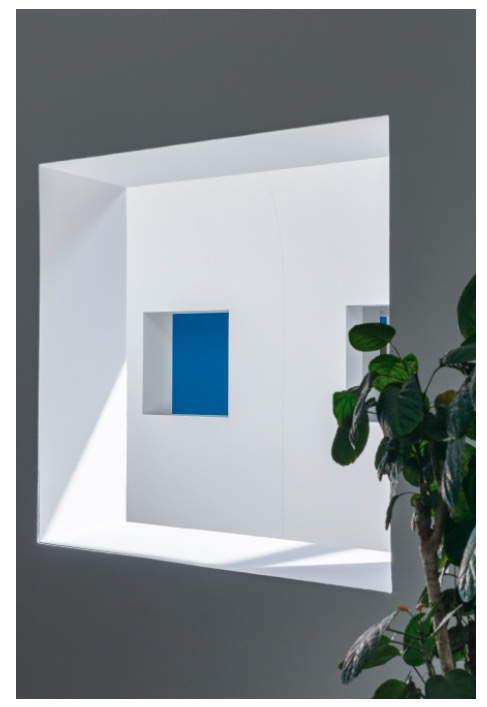 Minimalism is known for strict monochromatic palettes, but this year's minimalist interiors will have a shock of color for a bit of flair.
9. Foliage/Flora
Palm prints, stylized floral patterns, and other lush inspirations will blossom in this year's designs. In interiors, large-scale leaf prints will still trend, especially when paired with masculine, midcentury modern furnishings instead of dainty pieces.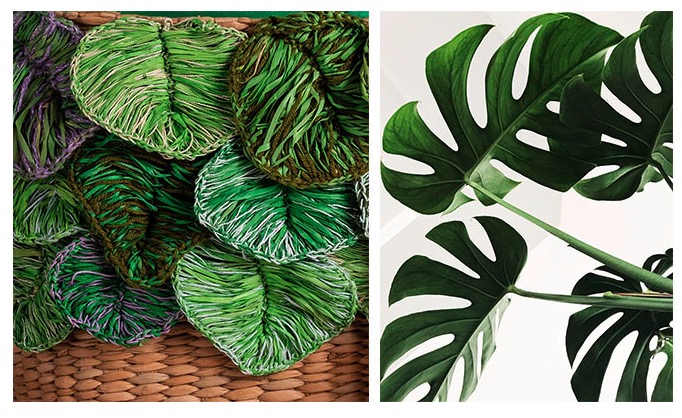 Detail of woven bucket bag from Great Women; foliage and florals are appearing as motifs in apparel, interiors, and accessories.
10. Nostalgia Heritage
Nostalgia has been a recurring theme in both interiors and fashion, and will continue in heritage Filipiniana motifs that make us go back to our roots. Patterns culled from archival illustrations and retro photographs make their way to décor, while traditional Filipino household items get modern redesign, all in tune with the Heritage Reimagined theme of Manila FAME shows.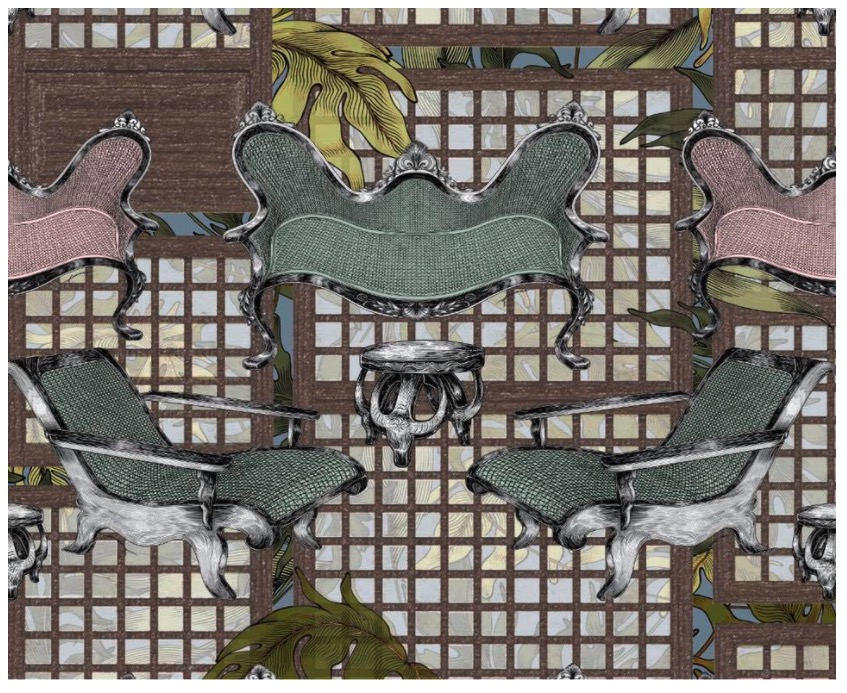 Paperbound PH's most popular designs feature traditional Filipino references such as the El Silio (The Chair) wallpaper.
[CONTACT DETAILS]

BEATRIZ ACCESSORIES
EMAIL: beatrizaccessories@gmail.com
URL: beatrizph.com
CANVA
URL: Canva.com
FILIP +INNA
EMAIL: info@filipinna.com
URL: filipinna.com
GREAT WOMEN
URL: greatwomenglobal.com
LITER OF LIGHT
Facebook: @aliteroflight
URL: literoflight.org
PAPERBOUND
IG: @paperbound.ph
TAGOLWANEN WOMEN WEAVERS
URL: tagolwanenweavers.com
ZARATE MANILA
URL: info@zaratemanila.com
IG: @zaratemanila