Manila FAME in the 1980s
What were the Manila FAME shows like before the advent of websites, social media, aggressive PR campaigns, or even digital photography?

Former Deputy Executive Director of CITEM Lourdes Ilusorio reminisces about its early years: "It was such an exciting time. It was really the only show of its time that met international standards," she says. Manila FAME has since become the second longest-running trade event for furniture, décor, and accessories in the Asia-Pacific region.

At the cusp of Manila FAME's 70th edition of its bi-annual trade show, we revisit its visual memories from CITEM's archives.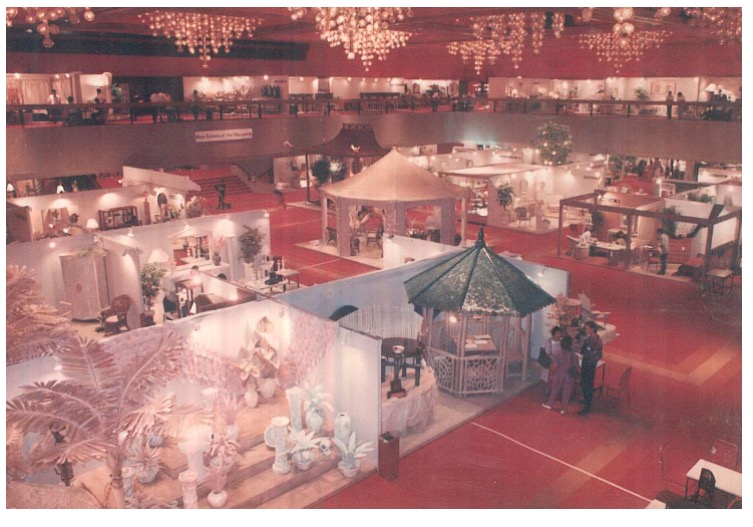 The 6th edition of Manila FAME in 1986 was held at the Philippine International Convention Center (PICC)
A very grand fair

Manila FAME occupied various venues to accommodate the growing number of exhibitors. These included the Philippine Trade Training Center, the Philippine Convention Center, and even parts of the Golden Shell Pavilion.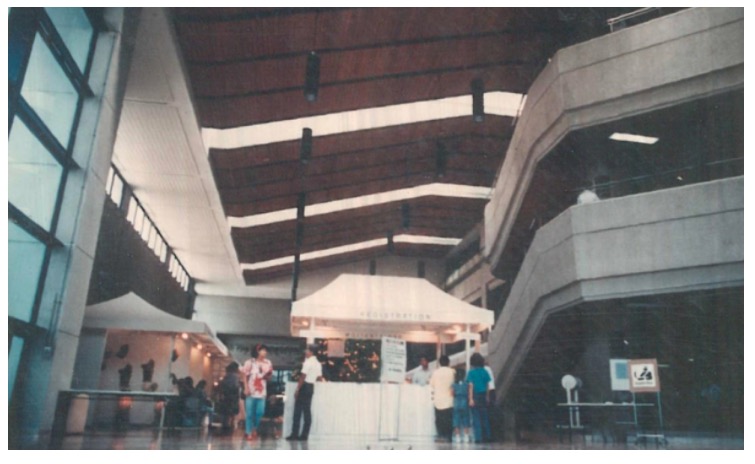 Before World Trade Center and SMX Convention Center, the pavilions of the Philippine Trade Training Center (PTTC) was the venue of early Manila FAME shows.

At the helm of it all was Mina Gabor, who founded CITEM and Manila FAME under the Ministry of Trade and Industry in 1983. "It all started with Mina Gabor. She was the one who laid out all the groundwork, and asked the buyers to come here," Ilusorio says. "She was very much for upgrading export standards of the manufacturers in the country."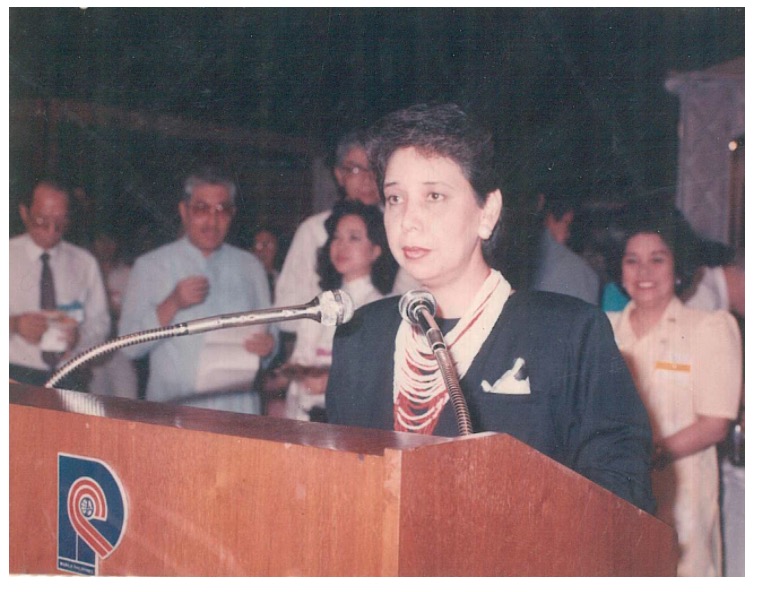 Mina Gabor launched Manila FAME in 1983, and led CITEM until 1990.
Aside from Katha, there was the Golden Shell Award

The Golden Shell Award was a prestigious award given to small-scale manufacturers for excellence in design, product quality, and technical applications. Prizes included P25,000 and a plane ticket to an international design fair in any country.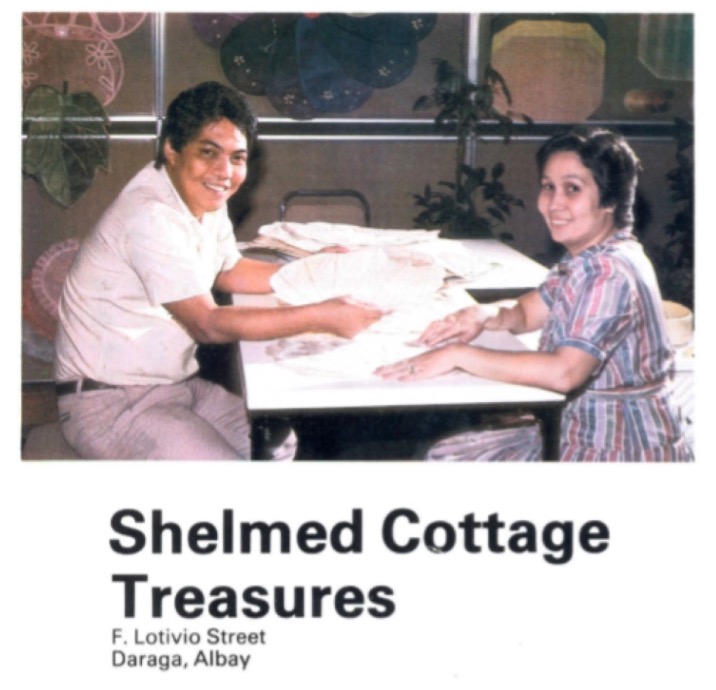 Sheldon and Mediatrix Villanueva of Shelmed Cottage Treasures, who still exhibit at Manila FAME

One of the first awardees in 1983 was Shelmed Cottage Treasures, a 46-year-old company that is still active in manufacturing Bicol-made crafts and woven fabric for décor and fashion.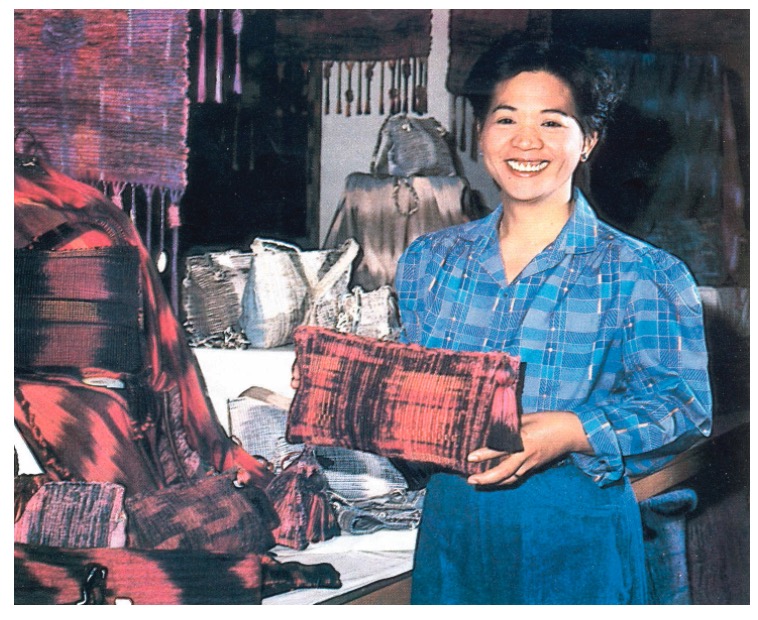 Narda Capuyan eventually employed over 600 indigenous women sewers and weavers.

Another recipient of the 1983 Golden Shell Award was Narda Capuyan of Benguet for her efforts in reviving the then-dying craft of weaving Cordillera Ikat. Since then, Narda's has become one of the most successful exporters of handwoven fabric.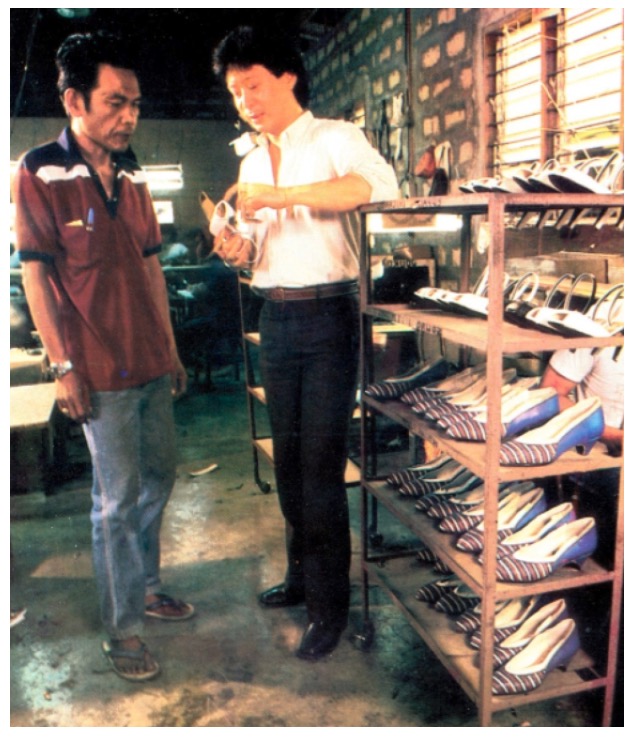 Designer Mario Katigbak would visit shoe factories in Britain and France to study the latest shoemaking techniques he could apply in the Philippines.
Among the first 12 Golden Shell Awardees was designer Mario Katigbak, who created the shoes under the MARO label, using local luxury materials like fossilized shells and ikat fabric. Katigbak went on to become a consultant and general manager for luxury brands such as Tiffany & Co. and Hermes.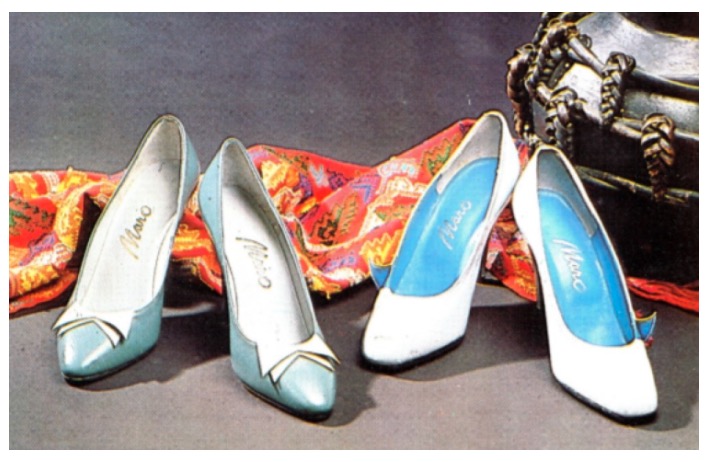 Katigbak used fine leather and exotic animal skins for his Maro export label.
The furniture exhibitors
The Transoriental Woodworks Booth showcased early 1980s design styles such as light ash finishes and curvy, post-modern lines.

"The furniture and furnishings category was always the most exciting part of the fair," recalls Ilusorio. Visitors and buyers would make a beeline to the furniture exhibits to see the latest design trends, and also check out how the booths were styled.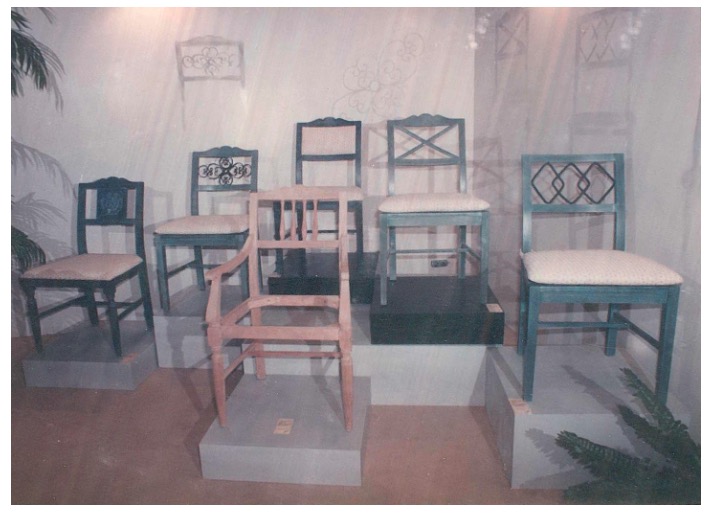 Designs Ligna started out as woodworking shop in 1969. They have since produced fine furniture designed by the likes of Ed Calma, Dem Bitantes, and Karim Rashid.

Designs Ligna was already exhibiting in FAME's early years. Their chairs featured classic silhouettes that made them easy favorites of both foreign buyers and local interior designers.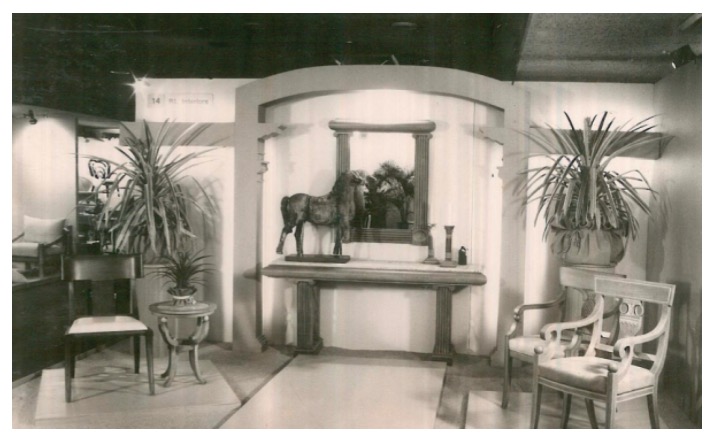 Interior designer Roland Laurena's classic revival furniture pieces for RL Interiors at Manila FAME in 1986.

What comes around, goes around FAME's current theme of "Heritage: Reimagined" encourages designers and manufacturers to delve into their archives to rework or find inspiration from their old designs.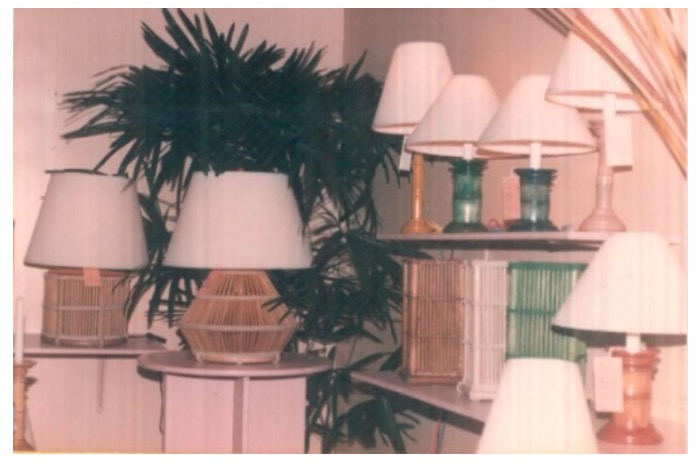 Bamboo lamps from C&S Exports from the 1986 show

Manila FAME's archives revealed products and furniture from 1983 to 1987 that were timeless in material and form, along with some fashion accessories and clothing with styles that appear on-trend more than thirty years later.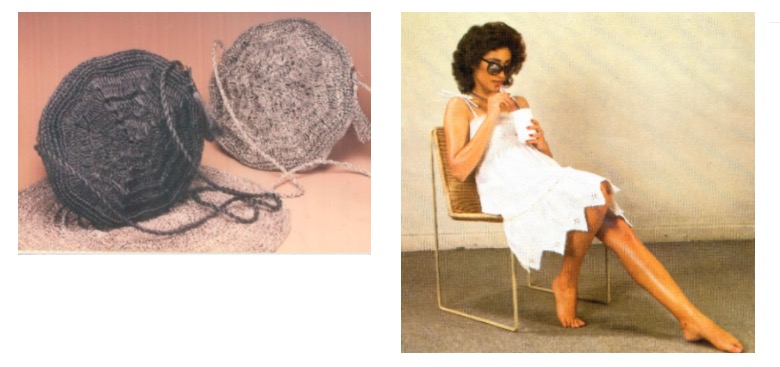 These round abaca bags from Philippine Household and cotton eyelet dress from Clarrise Garment Venture could easily be worn today.