BIOPHILIC DESIGN
Modern-day living and technology give us unlimited information and convenience, but sometimes the frenetic pace of it all can leave us exhausted. The designer's answer to this type of quandary is to create a design that will allow us to connect with nature in the modern built environment.
This movement is called Biophilic Design, which aims to connect a space's residents and users to the environment or nature, and in turn give us health, fitness, and survival benefits. In a nutshell, it's design that creates long-term positive effects, and is not just for mere aesthetics.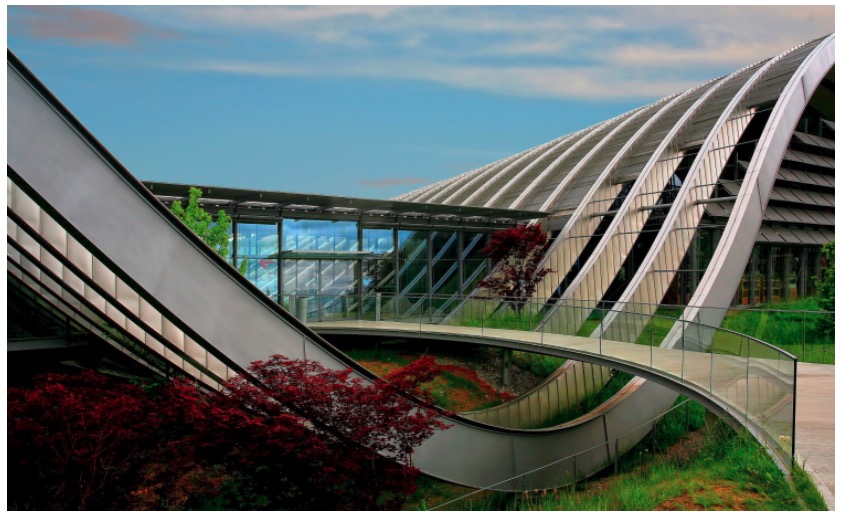 The Zentrum Paul Klee in Bern, Switzerland, is a fine architectural example of Biophilic design with its direct spatial relationship to the outdoors.
According to this article by Metropolis, Biophilic Design falls into two categories: direct and indirect. With the direct experience, the designed spaces are in actual physical connection with natural light, air, plants, ecosystems, and even the weather. Applying this to a house or building's design can be as simple as putting up a green wall or vertical garden, or designing the structure so that it would fully interact with its natural environment.
Clockwise from top left: Lolita Bangles and Diana Earrings, both from the Bursita Collection from Virtucio on Pebble plates and bowls from Masaeco; Stonecast planters from Nature's Legacy; Bariw weaving lid on coconut bowl by Kalikasan Sorsogon; Stone Collection by Stanley Ruiz for Oricon.
An indirect experience with Biophilic Design can involve the use of natural materials, colors and geometries, and creating organic shapes and forms that mimic natural objects. These details can provide a soothing, relaxing atmosphere that could improve your wellbeing. This could be as simple as using indigenous fiber and local wood for product design, or adding details on surfaces that look like the stillness of a desert, a rocky cliff, or ripples on water.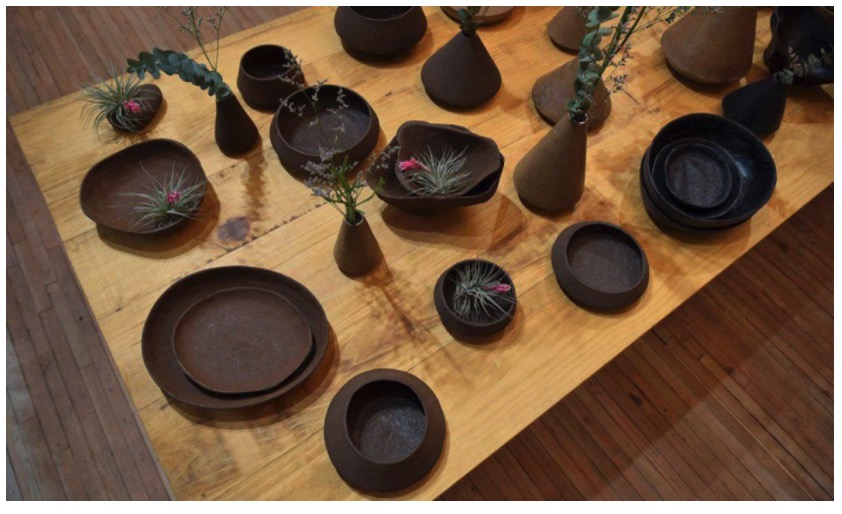 Masaeco's Pebble bowls, vases, and plates, which have organic forms and are made of recycled carton pulp, won the Katha Award at the 70th edition of Manila FAME.
This direct or indirect experience with nature can have long-term physical and mental health benefits, as the end users of these places and products have reduced exposure to urban stressors. And if an entire community applies biophilic design, there will be an increased sustainability and resilience in the city as a whole.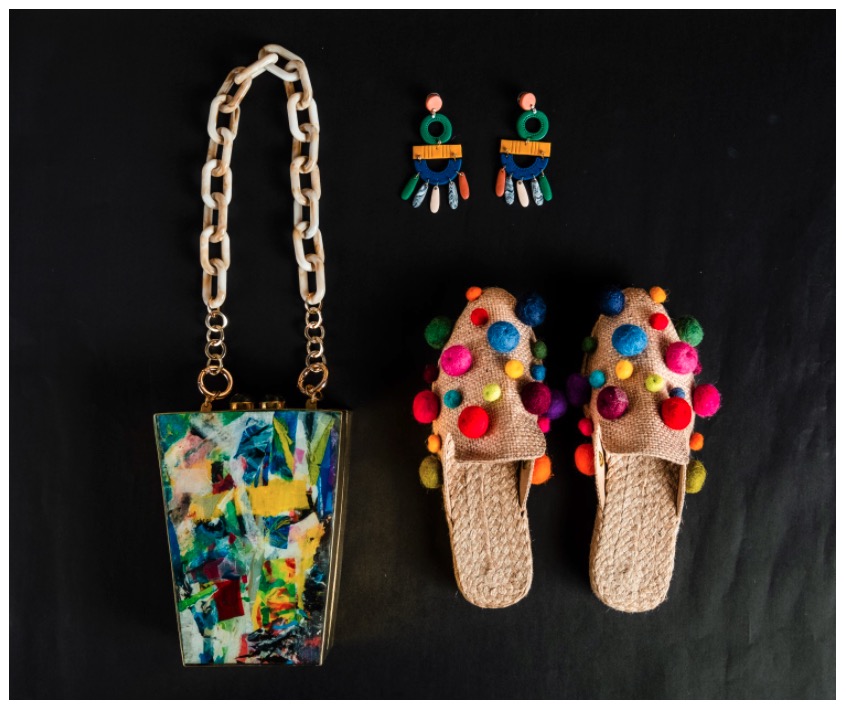 Clockwise from lower left: Astrid Minaudier, from the Bursita Collection by Virtucio, is made out of up-cycled plastic waste; The Laurel Earrings from Tropik Beatnik; quirky and all-natural Sack Planets Mules from Ai-she.
[CONTACT DETAILS]
AI-SHE FOOTWEAR
Instagram: @aishefootwear
KALIKASAN SORSOGON
Facebook: @kalikasansorsogon
MASAECO
URL: masaecopaper.com
NATURE'S LEGACY
URL: natureslegacy.com
TROPIK BEATNIK
Instagram: @tropikbeatnik
VIRTUCIO
URL: christinevirtucio.com