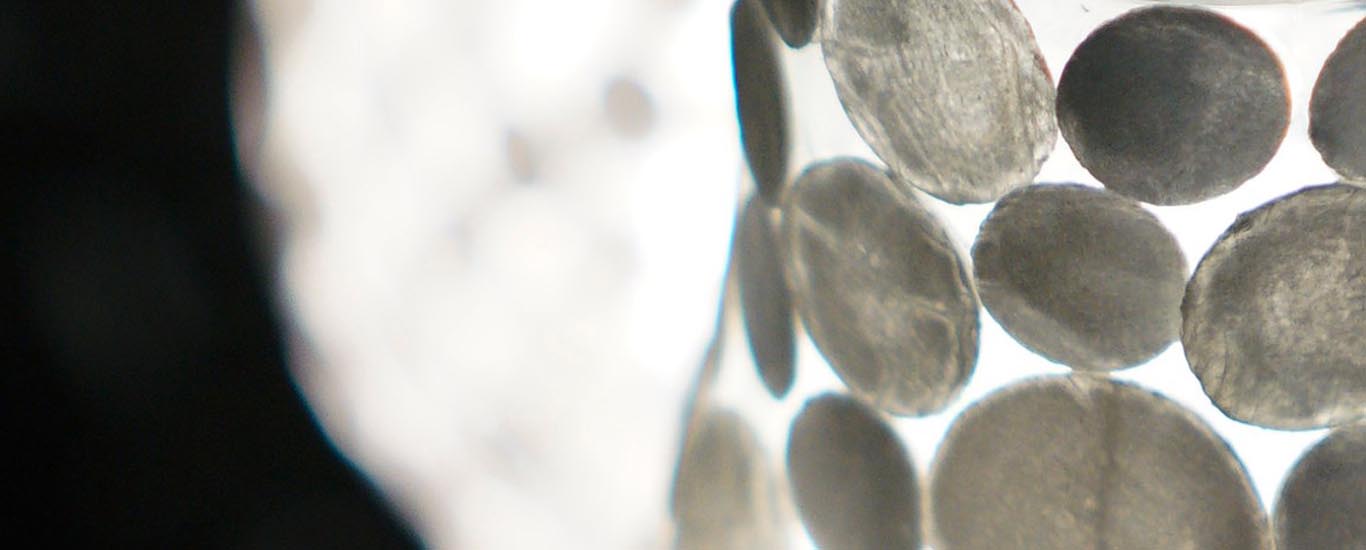 Proud Moment for Bataan's Capiz-makers
Ann Pamintuan is widely known - and acclaimed - for her works in metal. Her collaborative project with Bataan's capiz-making communities shows us that the designer is equally adept at handling a more fragile material.
Capiz is derived from local mollusks and takes center stage in Ann's presentation for Manila FAME's 68th edition. The capsule collection is titled Busilak -which means immaculate in Tagalog. The designer expands on the meaning and alludes to the mollusks' adaptation to its environment, a process that shapes the texture, tone, and overall quality of their shells.
A line from the exhibition's handout best describes Busilak's spirit: "It is about being real, authentic while navigating through contaminants."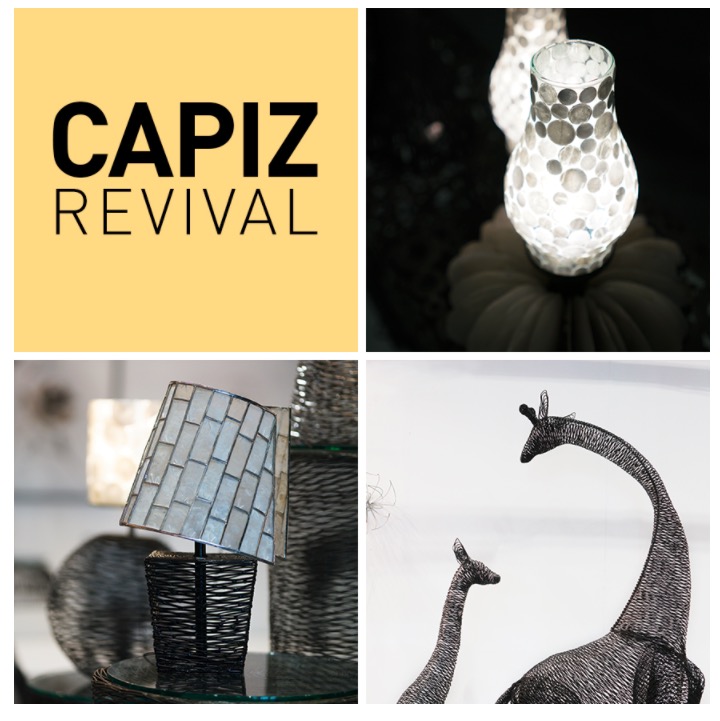 Clockwise from top right : Ann plays on contrasts in a lamp adorned with both cut and polished as well as natural capiz components;
The Davao-based designer is best known for her nature-inspired sculpture, furniture and accessories made from metal; Geometric patterns evoke a popular retro style.
The statement shines through with luminous clarity in Ann's small family of capiz lamps holding their own among the designer's more recognizable metal sculptures, furniture, and lighting pieces. Presented with different finishes and various designs, Ann allows the highlighted material to assert its flexible character. Polished grids of an asymmetric lampshade appear glamorously poised, while the matte flat discs adorning a glass component evoke a quiet elegance. Capiz is dangerously chic in its rough-hewn natural form, wrapped around the base of an otherwise simple lamp. To honor its roots, a humble parole takes pride of place in Ann's tableaux.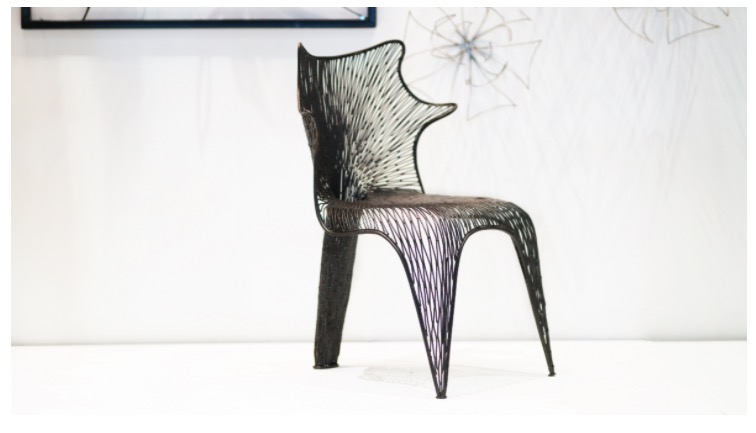 The project gave Ann a chance to expand her expertise and help a fragile industry. As a gesture of goodwill, the designer invited the capiz-makers to the show where they can see their works in prominent display at a prestigious venue. Amidst other products from the country's top manufacturers, Busilak stands as a proud and hopeful moment for both Ann and the capiz-makers of Bataan.
Top photo: Capiz discs diffuse light emanating from a table lamp.
CONTACT INFORMATION

Kim Pamintuan
COO

63 082 2341292 | 630822225162
info@annpamintuan.com
www.annpamintuan.com