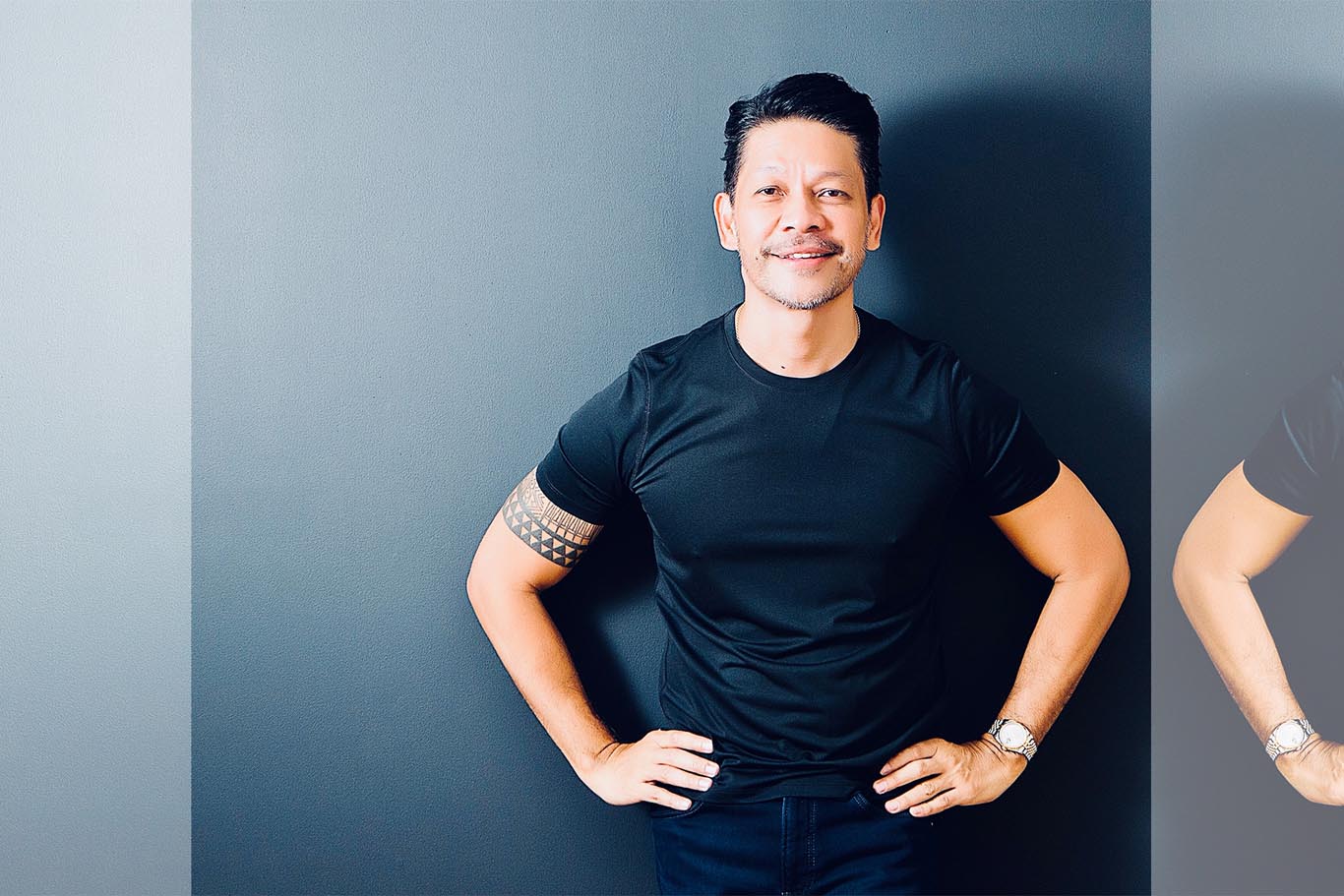 Design Eye: What Inspires Ito Kish
Designer Ito Kish was best known, for many years, as the purveyor of taste in his lifestyle stores. Whether it was a diminutive retail space or a sprawling, two-storey house in Makati City, the "Chief Visual Storyteller" curated furnishings from different parts of the world and mixed these with pieces of his own creation. This medley of objects culminated in a breathtaking store with impeccable visual merchandising; the dream sourcing destination of many designers.
But it was only in the last decade that Kish—or rather, Kish Part Deux—was noted as a furniture and product designer. With each edition at Manila FAME from 2012 onwards, he churned out one impressive collection after the other, raking in the Katha Awards. First, there was the Baluster Collection that gave birth to the dramatic Gregoria Chair, the Basilisa Collection with its woven solihiya accents, and the Art Deco-inspired Arellano Collection, among many others.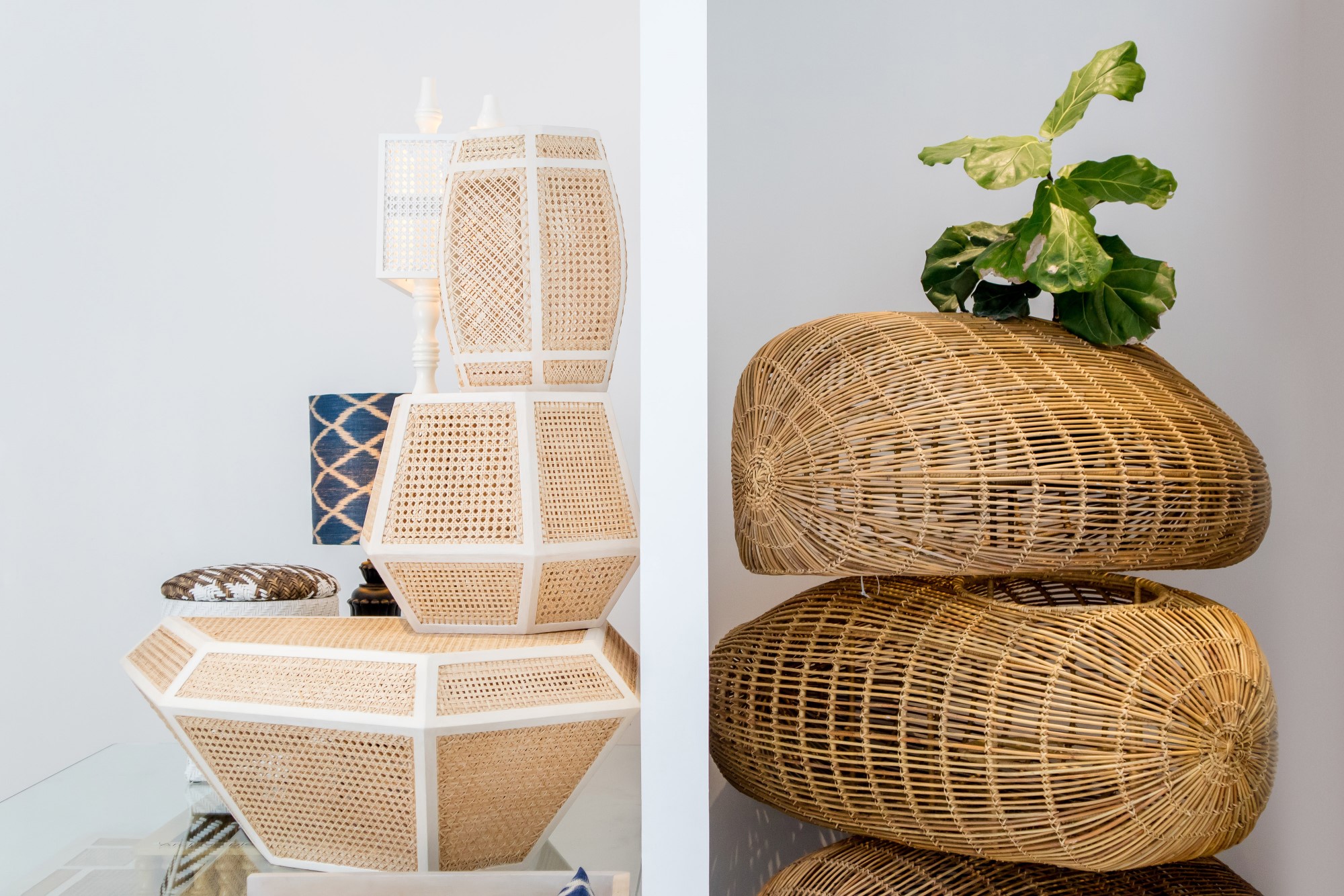 Two of Ito Kish's most noteworthy pieces that are displayed with pride in his store are the Basilisa Collection (left), and the Binhi Collection, which won the Katha Award for Best Eco Design at Manila FAME in 2016.
In his most recent reincarnation, Kish returns to his roots in retail, opening a new, eponymous store in Makati City. The all-white space features Kish's award-winning favorites, mixed with an eclectic melange of mid-century modern furniture, antique Scandinavian pieces, and quirky, unexpected accents (such as Roman gladiator helmets). The lockdown also gave him time to collaborate with other fashion and accessory designers, such as Filip+Inna's Len Cabili on the Gregoria II chair, pottery artist Joey de Castro, Good Luck! Humans, and Zarah Juan.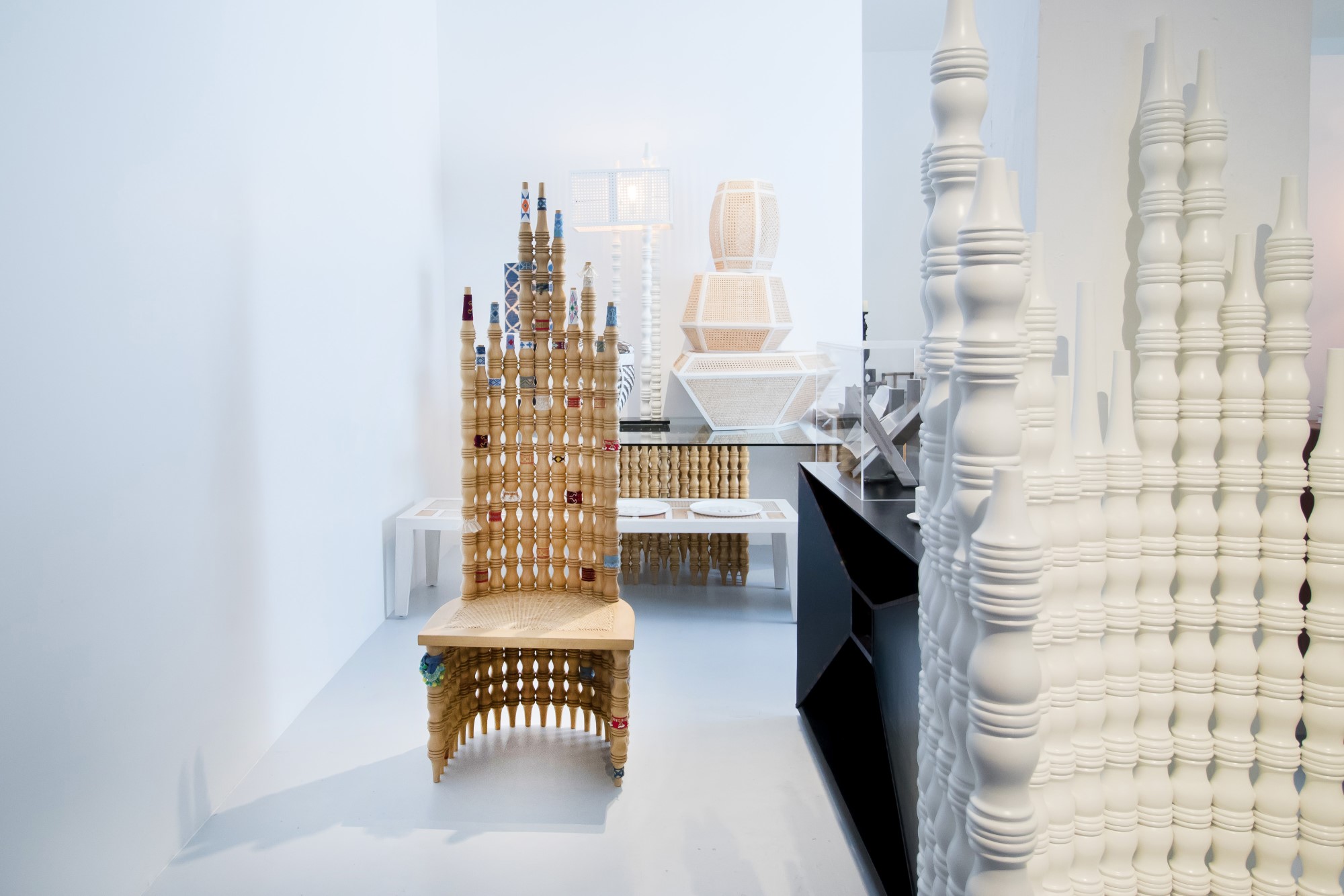 A bevy of iconic Gregoria Chairs in the store. Kish won his first Katha Award for the Gregoria in 2012.
Q: What inspired you in your last travels?
Ito Kish: "Oman. I got the job to do curatorial work for [CITEM's Lifestyle Philippines] for Index Dubai last year. When I got that, I decided: 'Oh let's go!' And so, I went to Oman after, and because I was there for four days, I decided to pick up items for The Neighborhood [A curated section in Kish's retail store that features different countries per season—Ed.], because The Neighborhood was already in my head, even before we opened the store.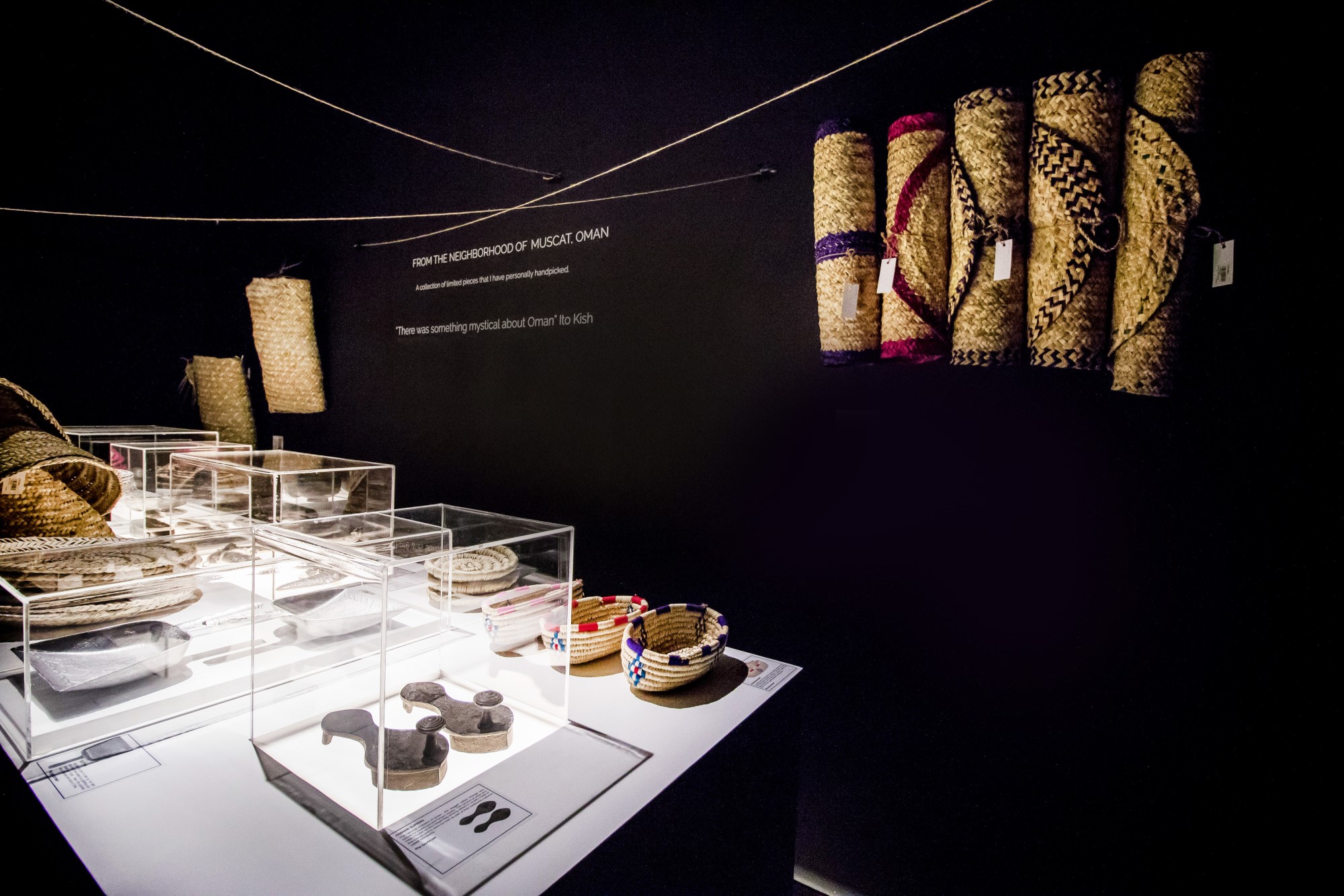 "The Neighborhood" is a section in the new Ito Kish store that highlights a curated selection of pieces from a different country every season—always inspired by Kish's travels. This quarter, it is Oman; last quarter, it was Luang Prabang.
Although most of the pieces in Oman are the same, like accessories made of woven palm tree materials, but these have a very distinct style, like the plate chargers and the oblong floor mats with colored centers. Also, their weaving is very fat, because of the palm itself. Take for example, their hanging basket for gathering dates. At first it just looks like an ordinary fruit basket, but then you see the detail at its end—it's curved, it has flair. When I bought it, I just found it so interesting.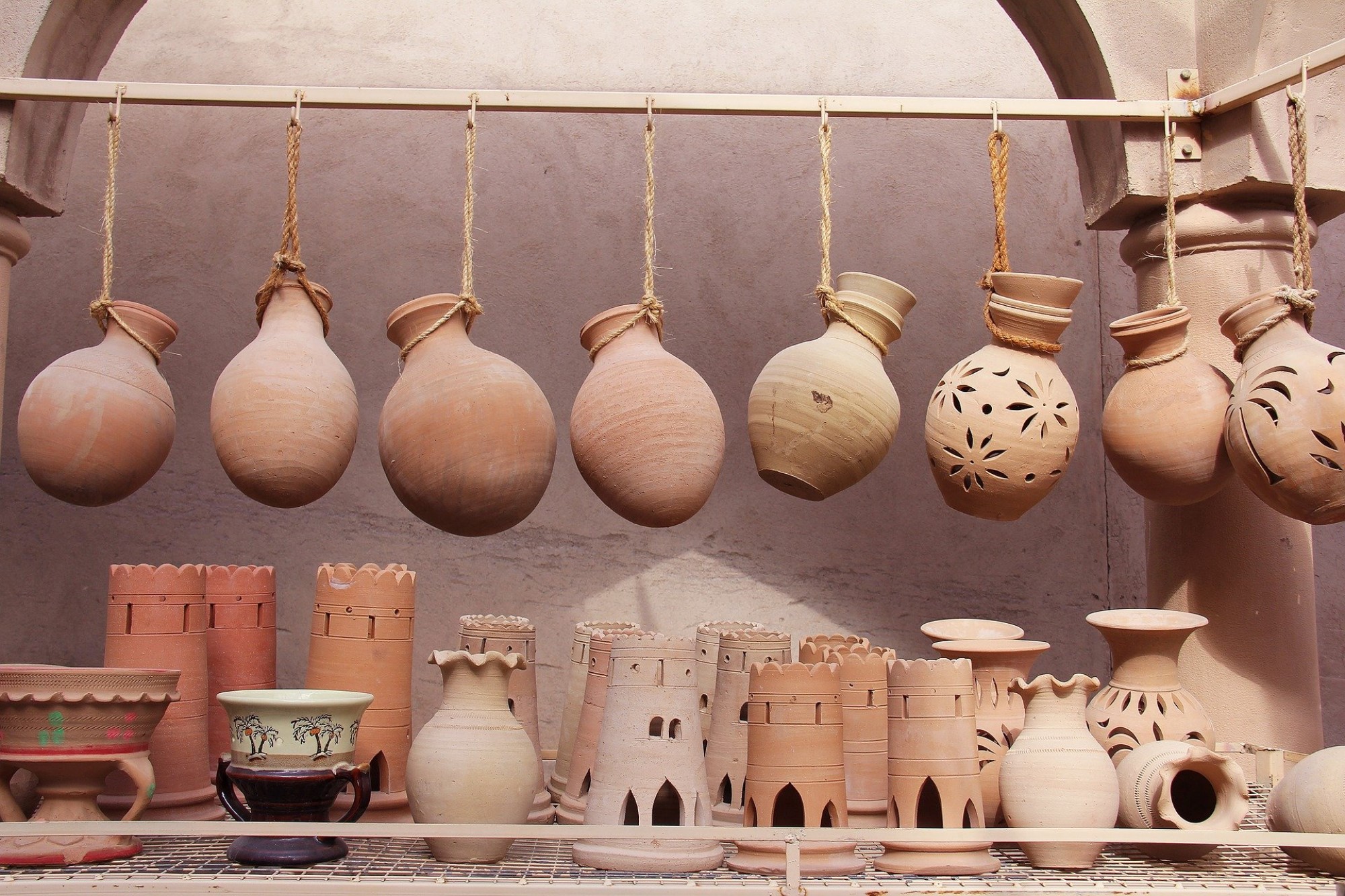 Nizwa, an animal bartering-outpost four hours away from Muscat in Oman, also has a souq that sells hundreds of exotic decorative pieces. The countries of Japan and Taiwan are coming up soon.
I went around the Souq, where I bought the silver and the bowls, and I went to see Nizwa, which is famous for its early morning animal market. And there's no money involved; it's just bartering, like in ancient times. It was full of animals, all over the place, it was so crazy! There were so many markets around that area, so that's where I found all these things—now I have the Oman Collection, which is so interesting."
Q: What do you expect, inspiration-wise, when you travel?
IK: "I do not over-analyze things, because it's tough to do that…it's always gut feel for me. When I go around and see something interesting, I pick it up. It's also important that whatever you bring in should have a connection in some way. So that when people buy from the new collection, you can still mix it in with the previous collection.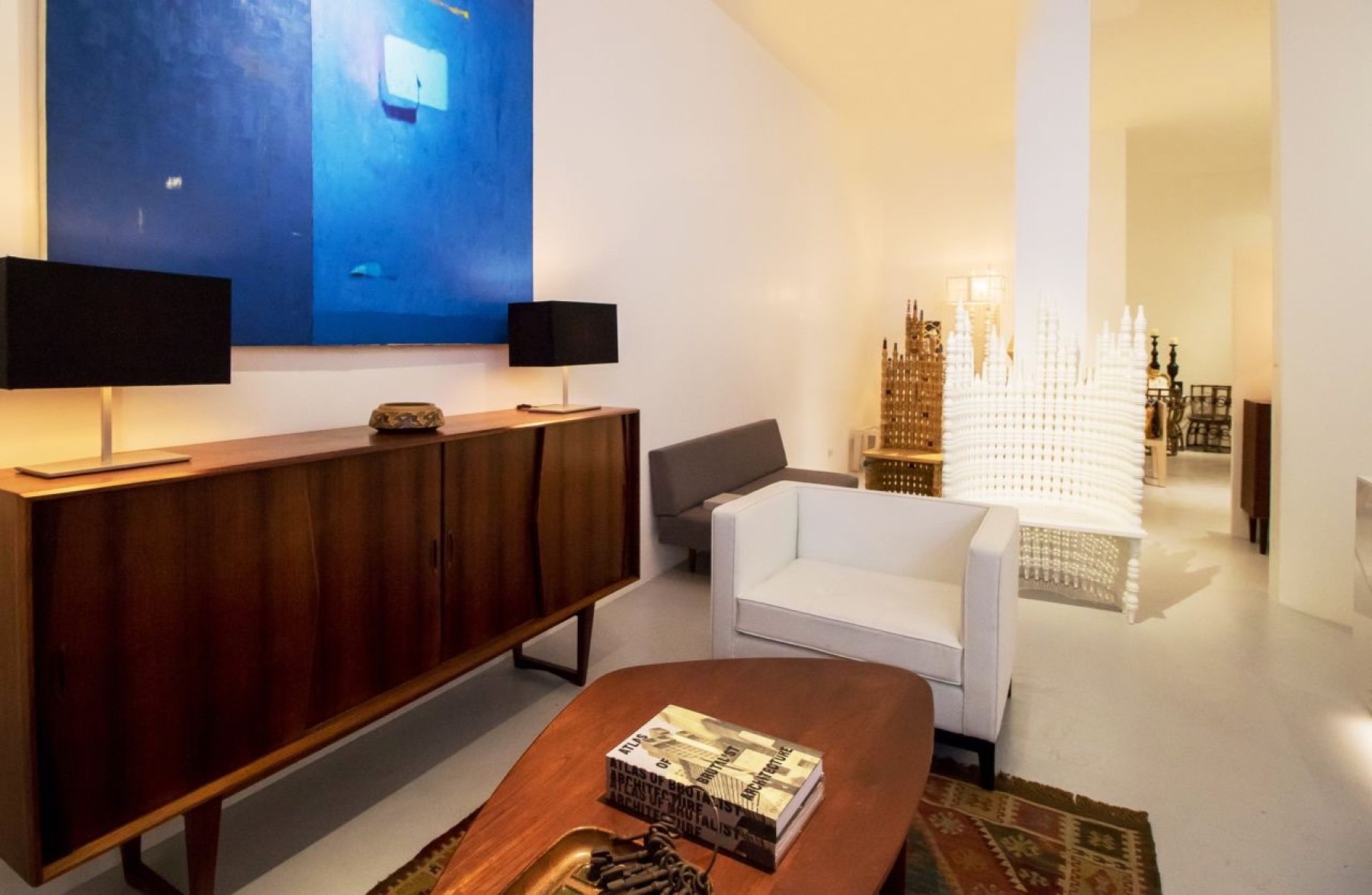 Ito Kish's new store is in an all-white space in Makati, and is filled with a fascinating medley of his own designs paired with mid-century furniture, Scandinavian antiques, and other unique home accents.
I guess for me it's really easy, because I'm the only person who buys for the store. There's an 'Ito Kish DNA' that I'm buying this, because I want to put this in my house as well. That's how I look at things, and how we set up, and how we buy."
The designer's 2015 Arellano Collection of fine bone china features vases with Art Deco details inspired by the 1930s Manila Metropolitan Theater, designed by Juan Arellano.
Q: What are your ongoing design projects?
IK: "I didn't accept anything! Even projects for interiors, the whole time the pandemic started. I didn't take on anything, no projects, except for the store, and the condominium I was staying, which I renovated for a month and a half.
When I launched the new store, it was the night of the lockdown. I just focused on its preparation. It took almost eight months to set up the store, the buying, handling the issues of the construction, and everything."
Two of Kish's collabs for the holiday season include the Ito Kish x Bijin Craft x Kalsada Kape gift box which contains coffee and a handmade cup and saucer; and the Kamiseta Ito Kish x Zarah Juan T-shirt, a collab with the fashion brand, highlighting beaded details of the Gregoria Chair.
Q: Where do you think the design industry is heading to, with the pandemic?
IK: "I have a feeling that in spite of this, things will improve. You just have to keep your brand afloat—to keep it top of mind. I totally believe that when things turn chaotic, the more that you shouldn't disappear."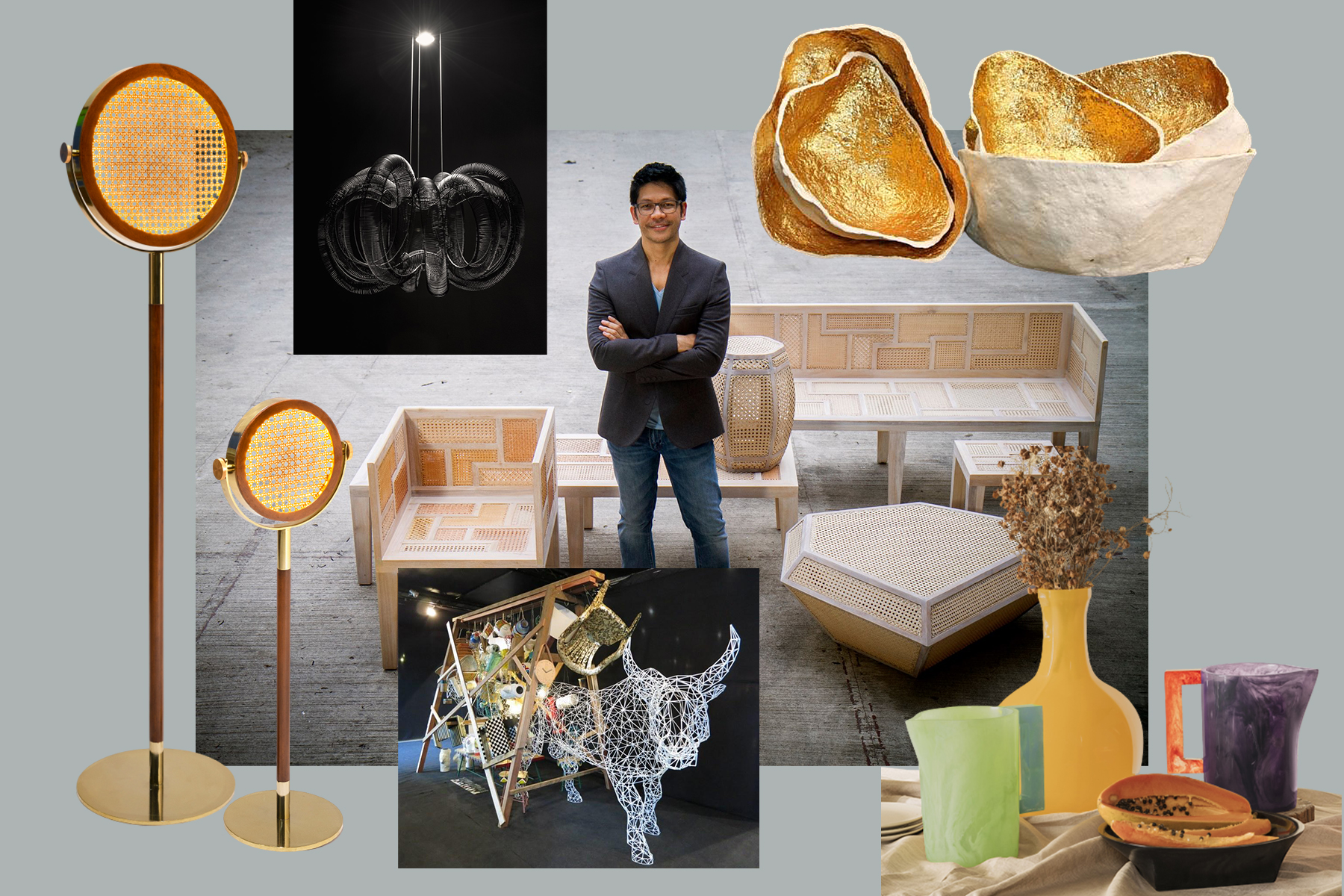 Kish's favorite Manila FAME pieces include (clockwise from top left): Cumulus Lamp by Leeroy New for Schema; Kish's own Basilisa Collection; Gold Paper Bowls by Jinggoy Buensuceso for Masaeco; Marmorcast Collection by Nature's Legacy; Stanley Ruiz's special setting for FAME's October 2012 edition; Ruiz's Benjamin Lamps for Venzon Lighting.
Q: What are the pieces from previous Manila FAME shows that made an impression on you?
IK: "The Basilisa Collection was very memorable for me, because that was the second collection after my Gregoria Collection. Basilisa was named after my maternal grandmother.
The pieces that I liked—the carabao pulling a cart that was part of [industrial designer] Stanley Ruiz's display—that was very nice! Also, a lamp that Leeroy New made for Schema in 2014. Rita used it again in their recent ITIM show…she set it with the lights and the shadows and the black on black, it was so crazy, so beautiful. And then Nature's Legacy came out with Marmorcast, and I liked that collection. Also, Wataru came out with this bowl with a silver or gold interior [designed by Jinggoy Buensuceso for Masaeco], with an imperfect shape and crooked edge.
I love Stanley's work. I liked his solihiya [Benjamin] spotlight/floor lamp for Venzon…that was a very nice, very classic piece. Of course, there were so many other things in past shows that were so memorable! But those stood out."
Interior and furniture photos and portrait courtesy of Ito Kish, Carabao photo courtesy of Stanley Ruiz, Nizwa Souq photo by Sharon Ang.