Going Back to our Roots
Manila FAME's Design Commune is a merchandise development program that highlights the theme Heritage Reimagined since the 69th edition of FAME in April. It features design consultants from various creative industries.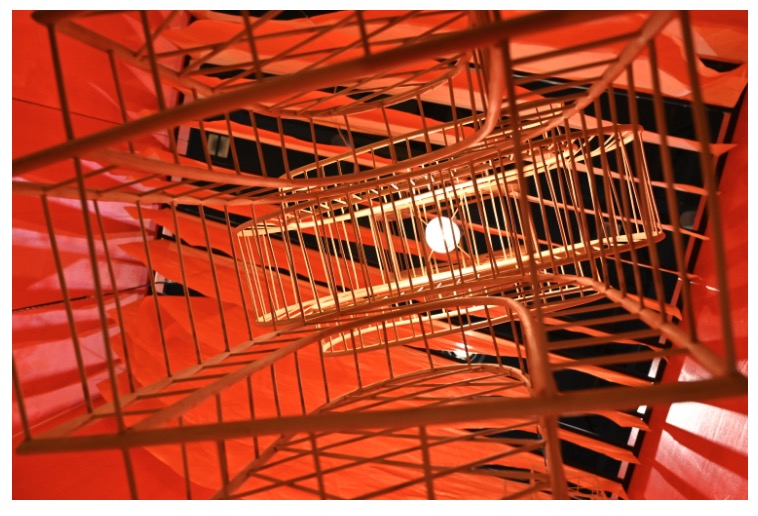 Transparent geometric forms in indigenous materials were used for this Native Crafts and Arts pendant lamp by Stanley Ruiz.

"Heritage reimagined is not a new concept," says Pauline Suaco-Juan, Executive Director of CITEM. "But the important thing is to tell the world the story of Philippine design, to keep doing so, and regularly."
In the April 2019 edition, the Design Commune edition featured curated pieces in a simplified, museum-like setting. What was striking was the inclusion of bold colors, which was a deviation from the subdued neutral palettes seen in previous exhibits.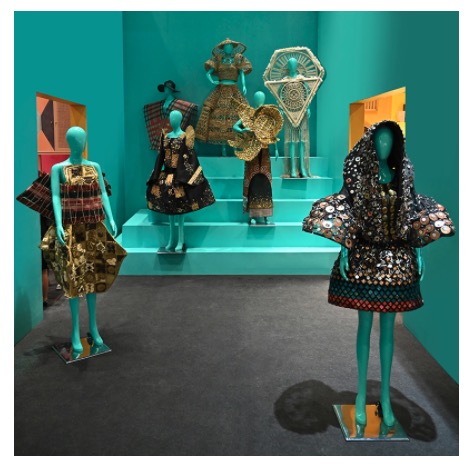 A curated fashion collection by André Chang.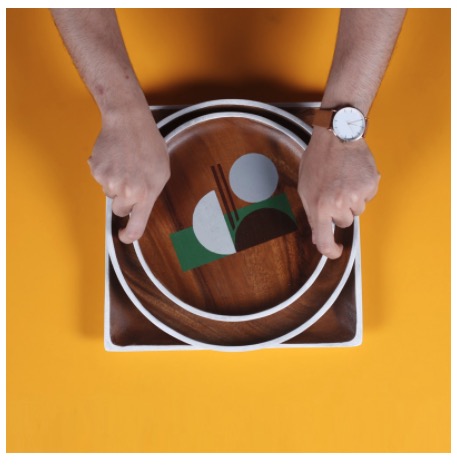 Bauhaus-inspired patterns are printed onto Celestial Arts' wooden bowls and plates by Ruiz.
The theme of "Heritage Reimagined" is carried on to the 70th edition of Manila FAME, and the current consultants of the Design Commune share their direction for this theme.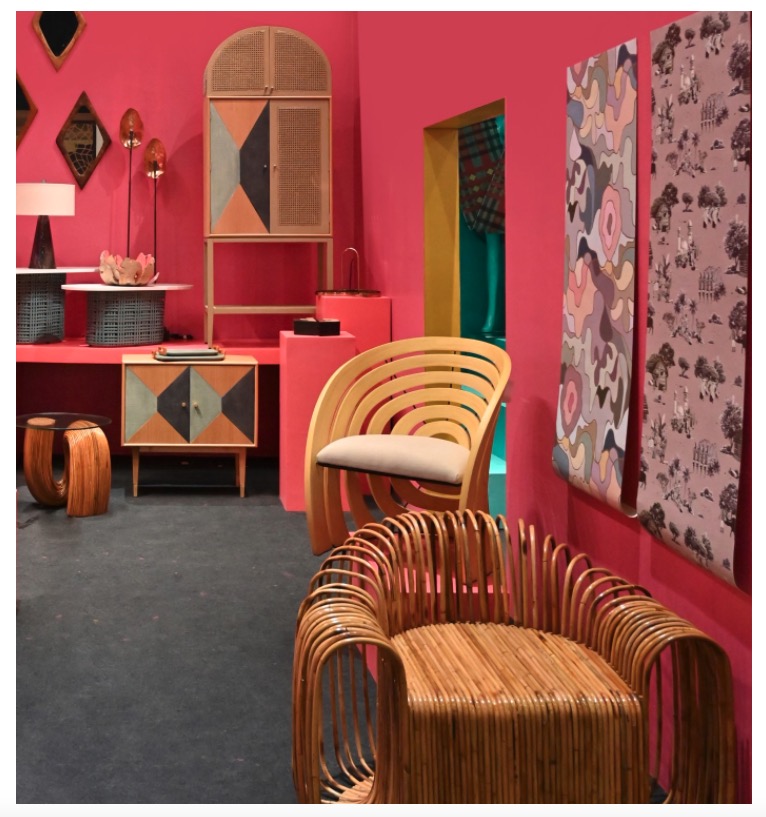 Pale pastels and reworked solihiya figure in this curated collection of items from South Sea Veneer, Maze, and Finali by Nix Alañon.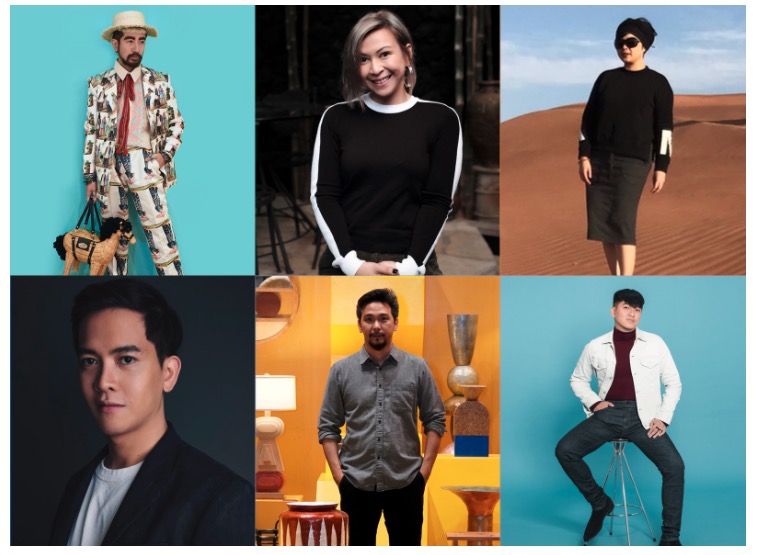 The Design Commune consultants, clockwise from left: André Chang, Kitty Bunag, Mia de Lara, Vince Uy, Stanley Ruiz, and Nix Alañon.
Vince Uy
The creative entrepreneur, social media and design influencer, and content creator returns to the 70th edition of Manila FAME to head the Design Commune collective as Creative Director. "For Design Commune it's mainly a reinvention of iconic design pieces," Uy explains. "We have a treasure trove of really good design, and we want to reimagine heritage to be something that's very bold and exciting." Uy aims to highlight traditional Philippine design sensibilities and reintroduce them with a 21st century filter.
Stanley Ruiz
The industrial designer has a long history with Manila FAME, working for more than 25 companies. The founder of Estudio Ruiz Design Consultancy started his career working with fair-trade NGOs, followed by a New York phase when he worked for Jonathan Adler, and other companies. In the last Design Commune, minimalist lines with tinges of Bauhaus style were seen in his curations. "I to try to elevate their current product line, as most of them have very good pieces anyway," he says. "My approach was to understand what they were all about."
Nix Alañon
Alañon, an editor and a designer, founded Phoenix Home in 2011, which produced on-trend yet reasonably priced custom furniture and accessories. Some of the popular pieces from the Design Commune in the 69th edition of FAME included his redux of the solihiya pendant lamp and cabinet for South Sea Veneer. "I had a lot of fun going through the archives of these local manufacturers. The most exciting part was going inside their showroom, and I'd go to their back storage," Alañon shares.
Kitty Bunag
Bunag has long been known as an arbiter of taste, seen not only in her Instagram posts on @kwittyb, but in her collaborations, styling projects, and design consultancies with major brands such as Crate and Barrel and Kultura Filipino. Her erstwhile store Craftsmith Living (now evolved into Craftsmith Guild), which she co-founded with fellow Design Commune consultant Mia de Lara, had a rustic, earthy, but elegant aesthetic.
Mia de Lara
The graphic designer, who created Craftsmith Living with Kitty Bunag, also founded the design companies Bloat & Ogle Design Manila and Pandango Design Canada, and worked with noted brands such as San Miguel Corporation, Nickelodeon Asia, and Proctor & Gamble. De Lara currently works on brand development and identity, packaging, and illustations.
André Chang
Known for his flamboyant style, the fashion stylist and designer made waves at the last Design Commune, where he paired indigenous weaves with hoodies for Wear Your Culture, and created strikingly modern hats of carabao horn for Pao Tiam. "When it comes to fashion with our local fabrics and materials, it ends up looking costume-y or woodsy. I was trying to make it contemporary by opening up their archives to revisit their old pieces, adding textures, new colors, new materials, to give a youthful twist," he explains.