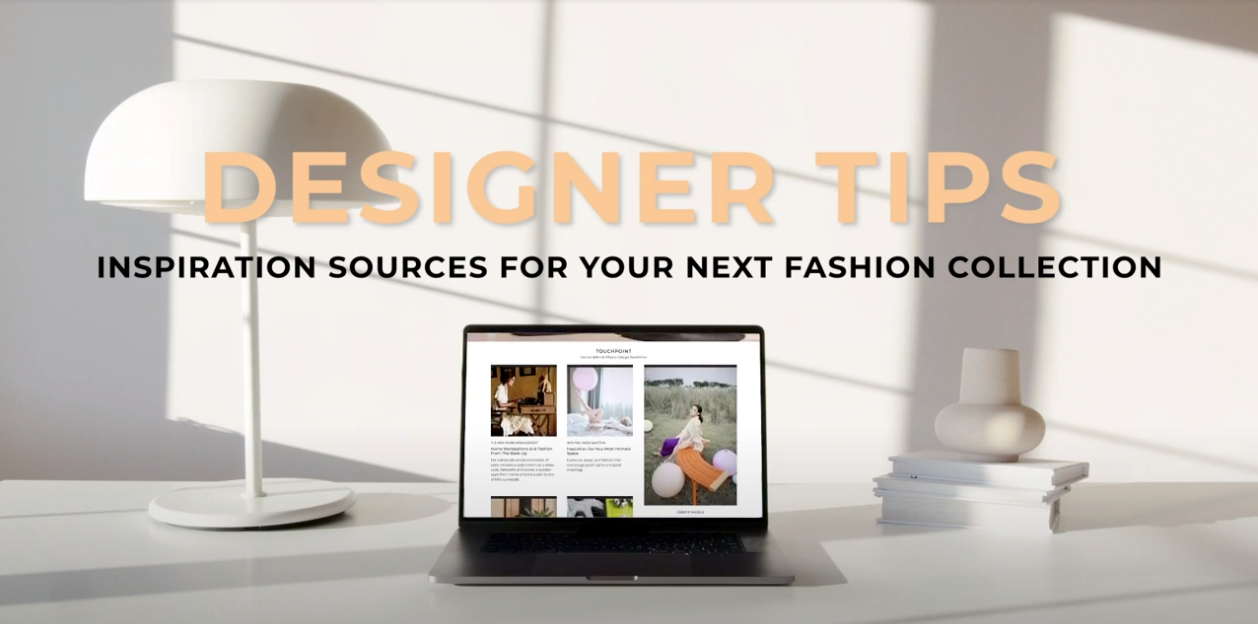 Beat designer's block: finding inspiration for your next fashion collection
Jason Lee Coates is one of the consultants of PHX Tokyo, a showroom incubation program by CITEM that will run until July 2021. Part of the program is readying the designers through a structured mentoring program to sell their collections to the Japanese market – beginning from creating a mood board to finalizing their collection pieces to showcasing them in a showroom exhibition. Every month, the PHX Tokyo consultants will share tips and ideas for other aspiring designers to hone their craft, give advice to boost their business, and present updates on the program. In this blog, Jason shares the first topic in the mentoring module, which is finding inspiration sources.
INSPIRATION CAN COME FROM ANYWHERE.
For a fashion designer, one of the hardest parts of making a collection is the idea. How can you make clothes without an idea? Where does the idea come from? And how on earth do you manage everything that is in your mind to make it one cohesive, linear message?
The answer is—you don't have to. Inspiration can be hectic, all over the place, and come from anywhere. But the best place for it to come from is within. The best designers tell stories from their own experiences, pulling together the things they love from art, music, architecture, design, conversations, family stories and that thing called life at a particular time.
The trick is to manage all of these ideas and allow them to tell a new story. It's a bit like writing a book. The key is uniqueness and editing. But for now, put all those ideas out there and see what happens.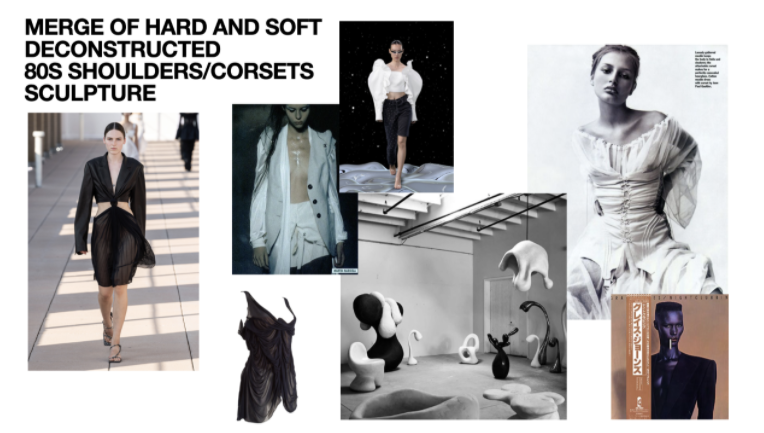 One of the mock moodboards Jason used in the mentoring session includes inspiration from art works and runway looks

It's common for designers to use a Mood Board to lay down and dump their ideas into some kind of visual format. There's no exact science to how this should look, but it's usually a jumble of images that you can move around the page until it starts to make sense. Don't stop moving and don't stop adding until you have something to show for it.
Here are some inspirational videos that can show you different, personal approaches in this new Culture (brought about by COVID) towards managing your thoughts and bringing them all together in your own way.
Don't worry - the story will come in its own time.
1. HARRIS REED

A young emerging British designer friend of mine, Gucci model and gender fluid personality, Harris shares with Harper's Bazaar how he manages his disparate and unique inspirations into a single, unique theme. For him, making a mood board is like speed chess—a magical and exciting stream of consciousness. Watch it here.
2. SWALK with John Galliano
One of the world's foremost couturiers, John Galliano has flourished in the age of Zoom. Watch how he SWALKS and creates his latest couture collection with his many collaborators. This is a mishmash look into the mind of a legend who has embraced modernity. As you can see, Galliano is dependent on his group of friends and collaborators to help bring his ideas into fruition and help tell his story. An idea, ultimately, is the root of storytelling.
-------
About Jason Lee Coates: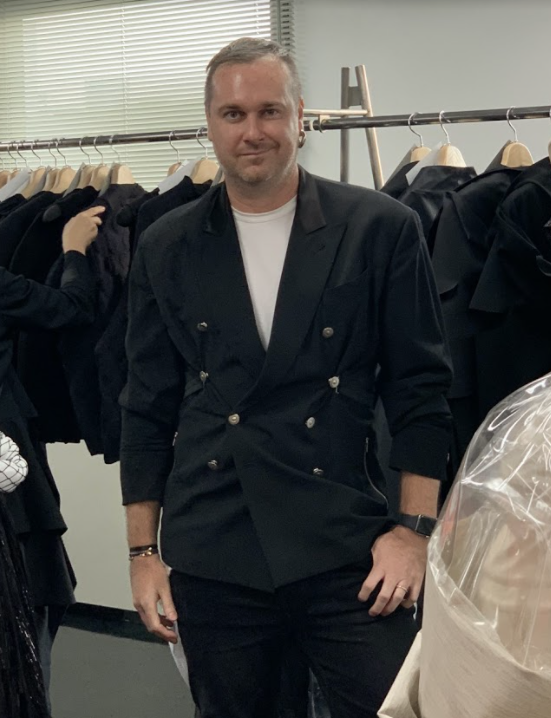 Jason Lee Coates is the co-director of H3O Fashion Bureau with business partner Hirohito Suzuki. He is a prominent fashion stylist, magazine editor and fashion agent based in Tokyo, Japan. Since he started his career at Vogue Australia over 25 years ago, Jason has worked in the fashion industry in his native Australia, Singapore, Dubai and Japan where he has helped shape the way people wear fashion. As the founding editor-in-chief of CREAM and FHM Collections (Asia) magazines in Singapore, as well as the Fashion and Beauty Director of Motivate Publishing in Dubai, Jason's unique and extensive knowledge as one of the pioneers of international Asian publishing has had him styling for magazines such as Elle, GQ, Oyster, Harper's Bazaar as well as international celebrities such as Taylor Swift and Milla Jovovich. At H3O, Jason helps guide brands through the intricacies of the Japanese market and prepared them for success ahead.