Bauhaus-inspired Objects
There is a saying that what "comes around goes around," and the same can be said about design. Reviving old design movements isn't new, and there is nothing wrong with it, especially if innovations have been made.
The Bauhaus style can be seen in many products in Manila FAME 2019, which is rather appropriate, since the design movement is celebrating its 100th anniversary this year. Founded by Walter Gropius in Germany in 1919, the movement combined fine arts with crafts, and this extended from architecture and furniture to product design and typography.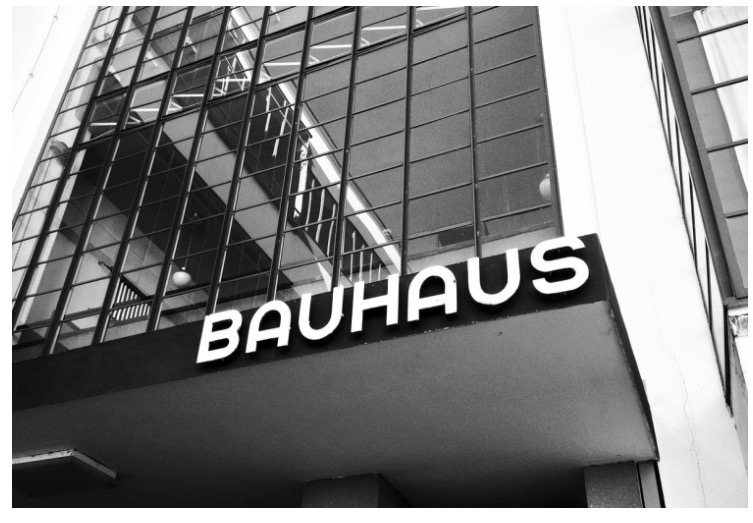 The Bauhaus School in Dessau, Germany.
The school was closed in 1933 when the Nazis took over the country, and its founders emigrated to Europe and the US to escape persecution.
Bauhaus was ground-breaking because it utilized minimalist lines and a palette of white with primary colors, and was different from the ornate details of the Art Nouveau period before it. Its design tenets are still being used, and these formed modern design.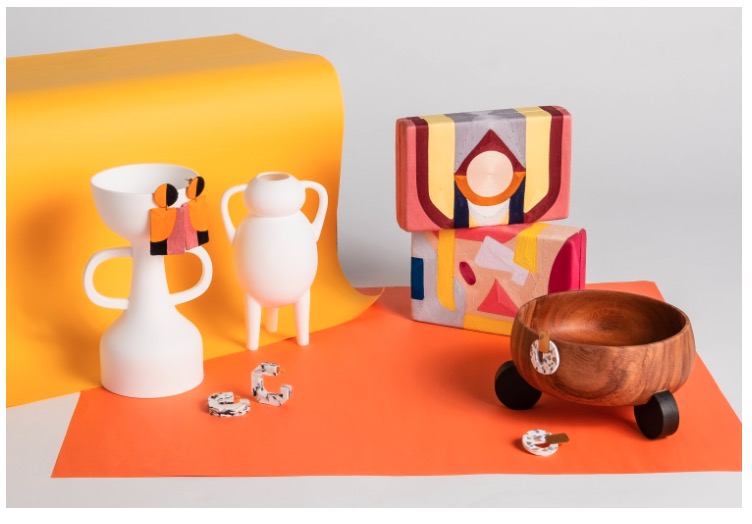 Bauhaus movement's focus on bright and pure colors and clean forms can be seen here. From left to right: Grandpa Vase from CSM; Francheska Earrings (on vase) from Beatriz Accessories; Mr. Pots Vase from CSM; Clutches from Beatriz Accessories; Acacia Footed Bowl from Celestial Arts.
Geometry and colors
Simple geometric forms and streamlined surfaces characterized Bauhaus product design. And even if it was a serious design movement, it had a playful sense of color. These can be seen in the minimalist shapes of CSM's bone china and the whimsical patterns of Beatriz Accessories. Postmodernism was also influenced by the Bauhaus, and hints of it can be seen in Tropik Beatnik's modern fashion accessories.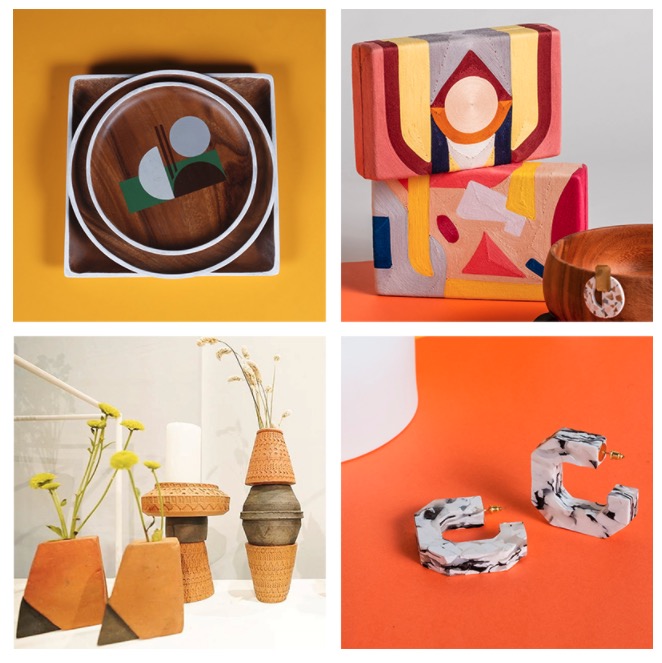 Clockwise from top left: Acacia Bowls by Stanley Ruiz for Celestial Arts; Eliane Clutch and Lia Clutch from Beatriz x Lou Leygnac Collection, The Laurel Earrings from Tropik Beatnik (on bowl); Kristal Hoops Earrings by Tropik Beatnik; Ethno-Bauhaus Terracotta Vases with Kalinga Patterns from Red Slab Pottery.
Shapes and forms
This type of design focused on combining functionality with style, and this produced pieces with a purity in its forms. Industrial designer Stanley Ruiz used Bauhaus influences in his collaborations for Design Commune in April 2019. "With the Bauhaus, you reduce the elements of an object, so I started working with the primitives, with shapes," he explains.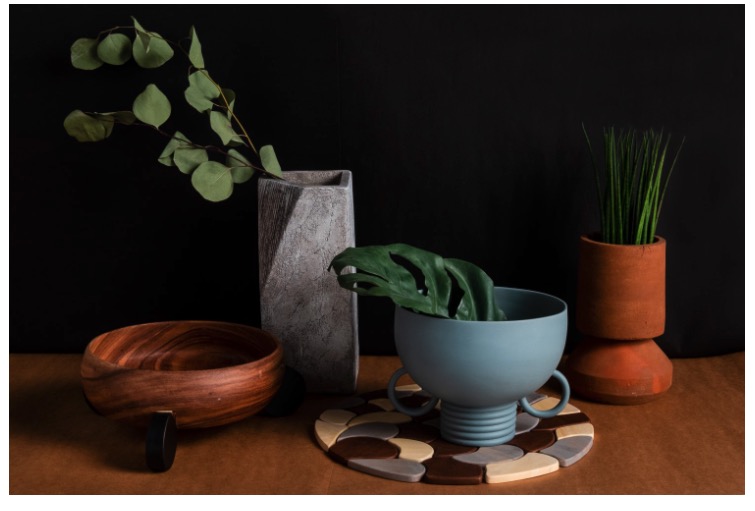 A focus on pure material and minimalist form can be seen in this collection. From left to right: Acacia Footed Bowl from Celestial Arts; Origami Tall Vase from South Sea Metro Arts; Blue Vase with Handles from CSM; Three-Tone Acacia Trivet from Celestial Arts; Bauhaus Terracotta Vase from Red Slab Pottery.
These simplified architectural shapes can be seen in the "Ethno-Bauhaus" collection of Eric Sanchez for Tarlac-based Red Slab Pottery, wherein terracotta vases are stacked one on top of the other into totem pole-like forms and are embossed with Kalinga symbols and patterns.
[CONTACT INFORMATION]
BEATRIZ ACCESSORIES
Email: beatrizaccessories@gmail.com
URL: beatrizph.com
CELESTIAL ARTS
Tel no: +632 437 7290
URL: celestial.ph
CSM PHILIPPINES
Email: info@csmphilippines.com
URL: csmphilippines.com
RED SLAB POTTERY
Email: ecsanchezredslabpottery@gmail.com
URL: redslabpottery.net
SOUTHEAST METRO ARTS
Email: salesinfo@southeastmetroarts.com
URL: southeastmetroarts.com
TROPIK BEATNIK
Instagram: @tropikbeatnik