The Philippine design community is anchored on a never-say-die spirit
Location has a lot to do with the indomitable Filipino spirit. Living at the end of the Far East and prone to all sorts of natural and manmade calamities, our instinct to adapt and survive has become second skin; our never-say-die attitude honed and passed on from one generation to the next.
In the midst of COVID-19, arguably our generation's greatest disruption, the Filipino spirit was tested yet again. For the local design community in particular, it meant accepting that customary ways and means no longer worked. It signified opening up to new ideas, speaking a collective voice, and reflecting on what it means to be artisans, designers, and brands in a world that's never the same again. It also meant being assured of hometown support. The call to action, Buy Local, is both patriotic and powerful.
Location indeed has a lot to do with our drive to adapt and survive. For it is where we exactly are that we are striving to restart and be what the times need us to become. And trust us; we're taking up space.
IMAGE INSTA/DTI GoLokal
A TIME TO THINK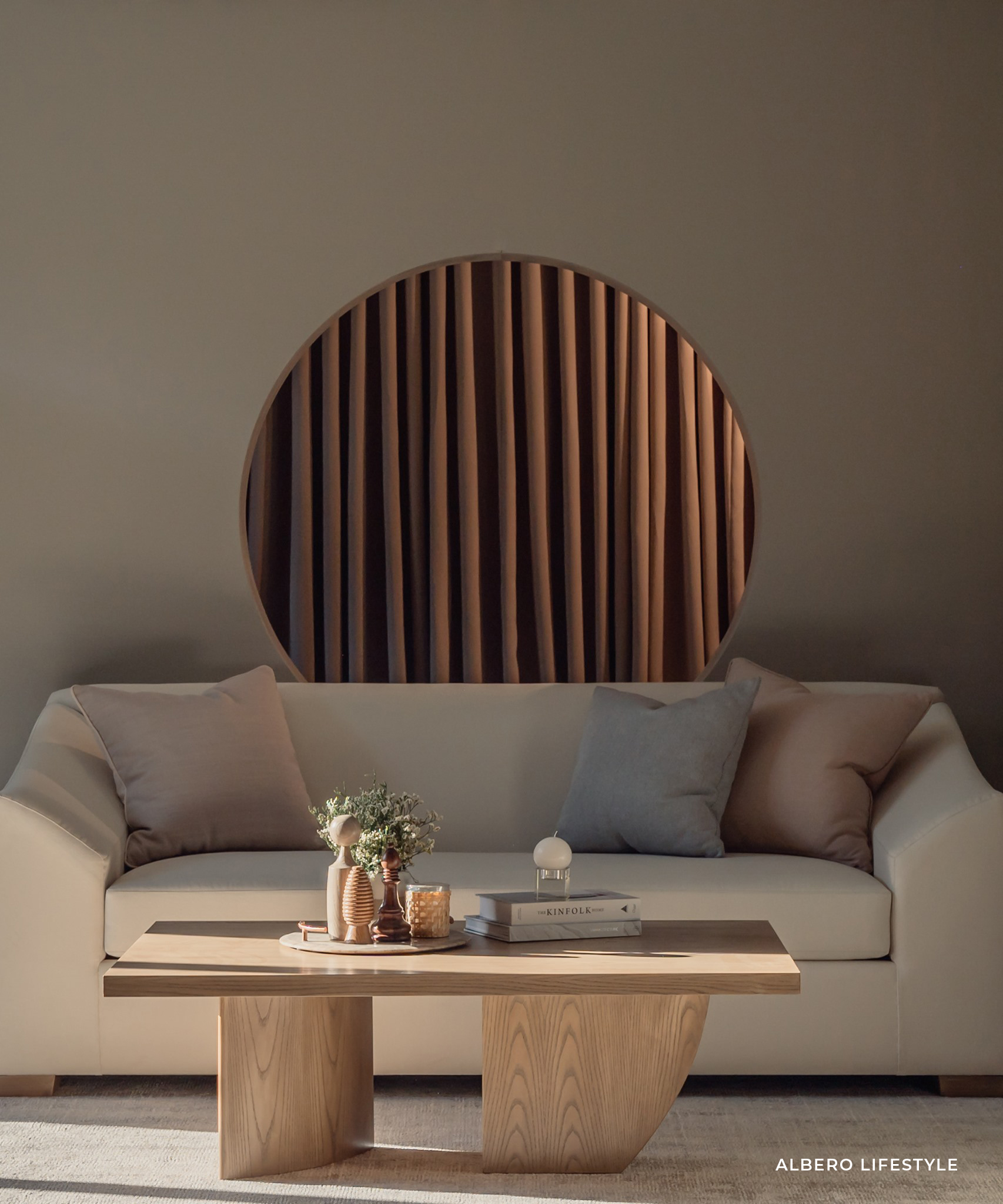 In the middle of the pandemic, Albero Life/Style was launched, and it couldn't be any more timely and relevant. Albero's new line of environment-friendly and sustainable products – from functional home decor to wearables – fit right into the lockdown lifestyle, one that's pared down to the essentials. It also embraces Warm Minimalism – a trend that's far from over.
IMAGE INSTA/Alberoph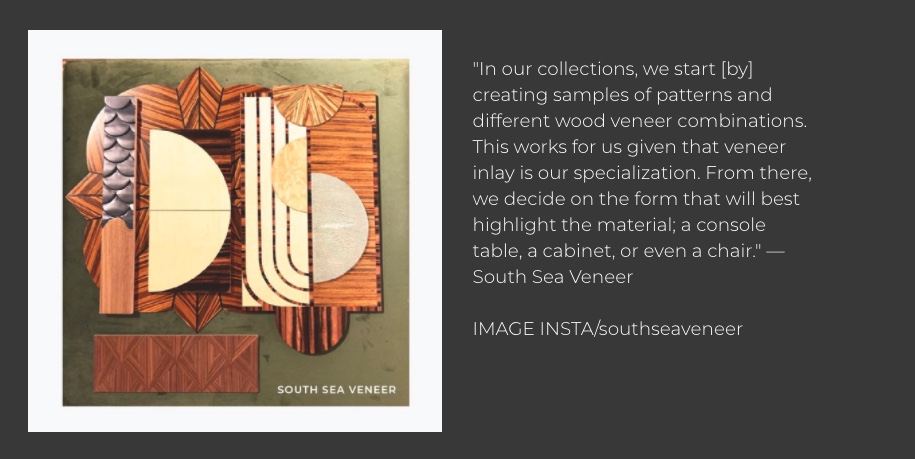 Anticipating an absolute shift in the way we live, designers and brands are compelled to go back to the drawing board, much to the advantage of those with a clear understanding of their design process. For South Sea Veneer, it is always about sticking to what it does best – veneer inlay and marquetry. It has perfected the formula of starting with choosing the materials, to boldly designing patterns and combinations, down to deciding what form it would take.

THE WAY WE WEAR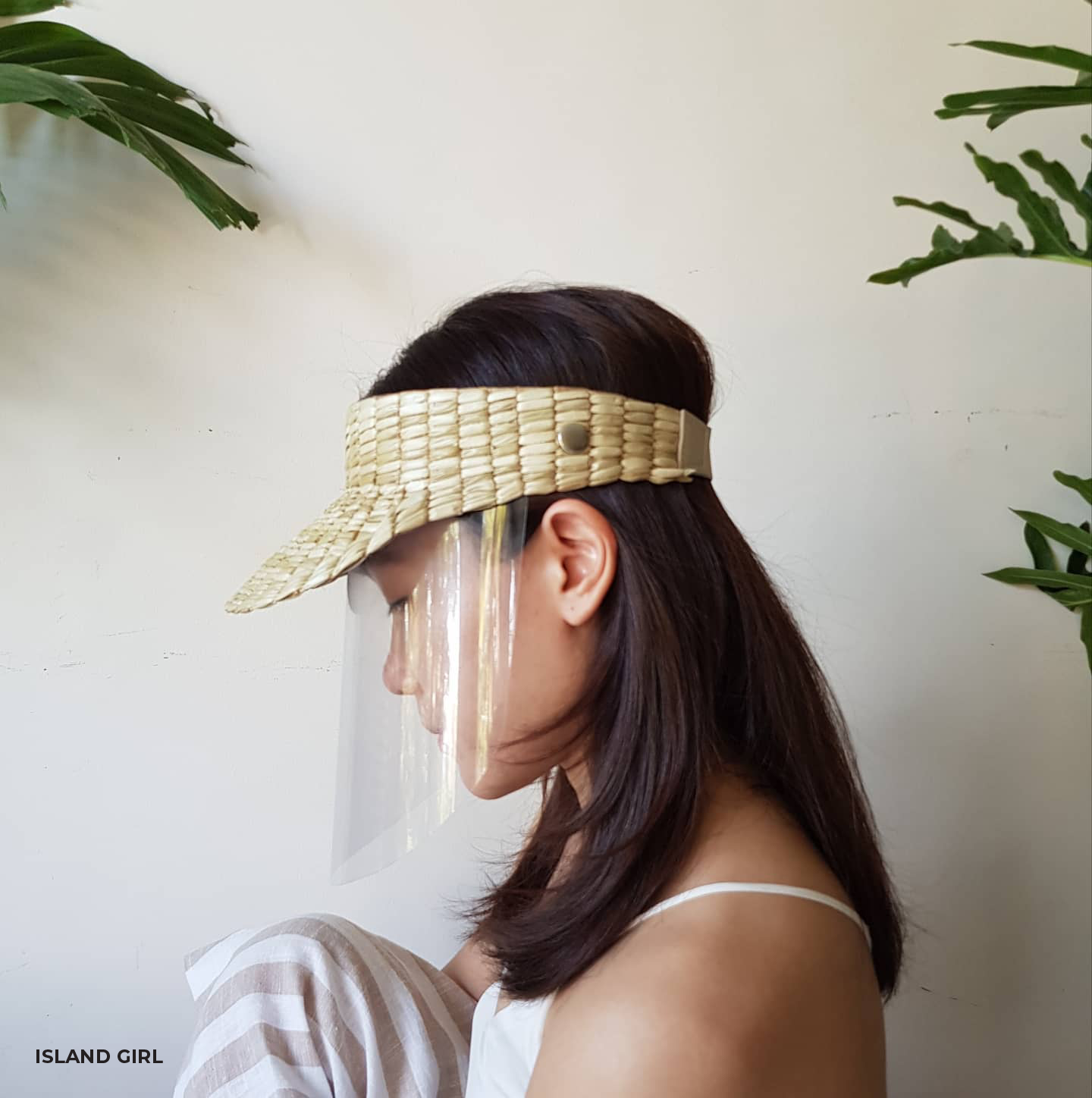 Following the demand for protective wear, Boracay-bred Island Girl is quick on its feet not only in its efforts to help organizations fight against the virus but also in its product innovation. This handwoven pandan sunvisor with a removable face shield, like nothing you've seen before, is a must-have as we tread a new normal outside.
IMAGE INSTA/Island Girl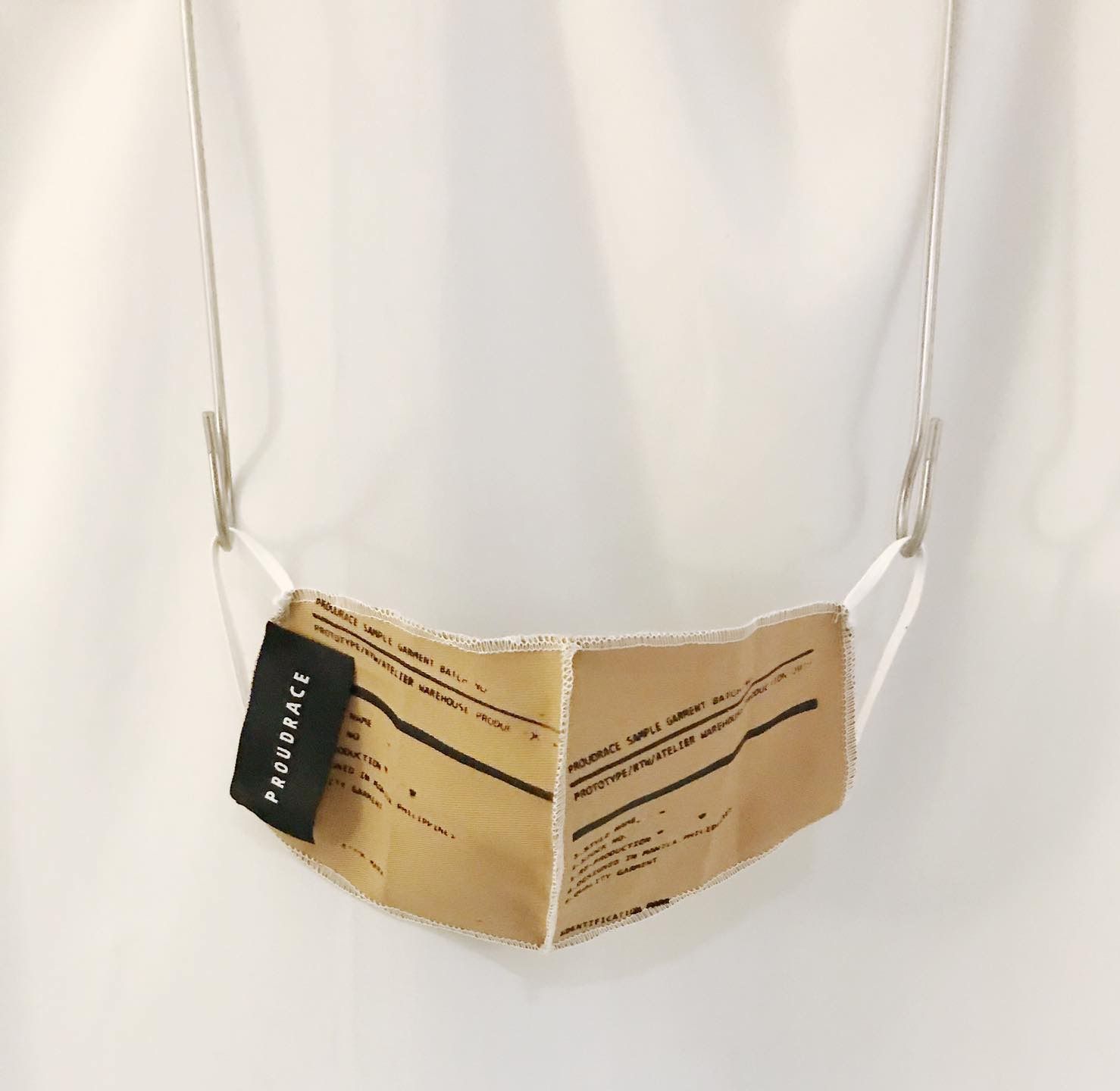 Basic Movement founder Esme Palagnas, a Fashion & Design Entrepreneur, shares how she decided to launch their e-commerce earlier than planned. The first collection features highly-coveted stylish face masks designed by Basic Movement, Vina Romero, Hamu, Randolf, Proudrace, and Raxenne Maniquiz"... for fashion designers, it's important that we place ourselves in the right marketplace (be it a trade show or an online boutique) for brand positioning and to find the right market for our products," she says.
IMAGE INSTA/Proud Race
THE SHOW MUST GO ON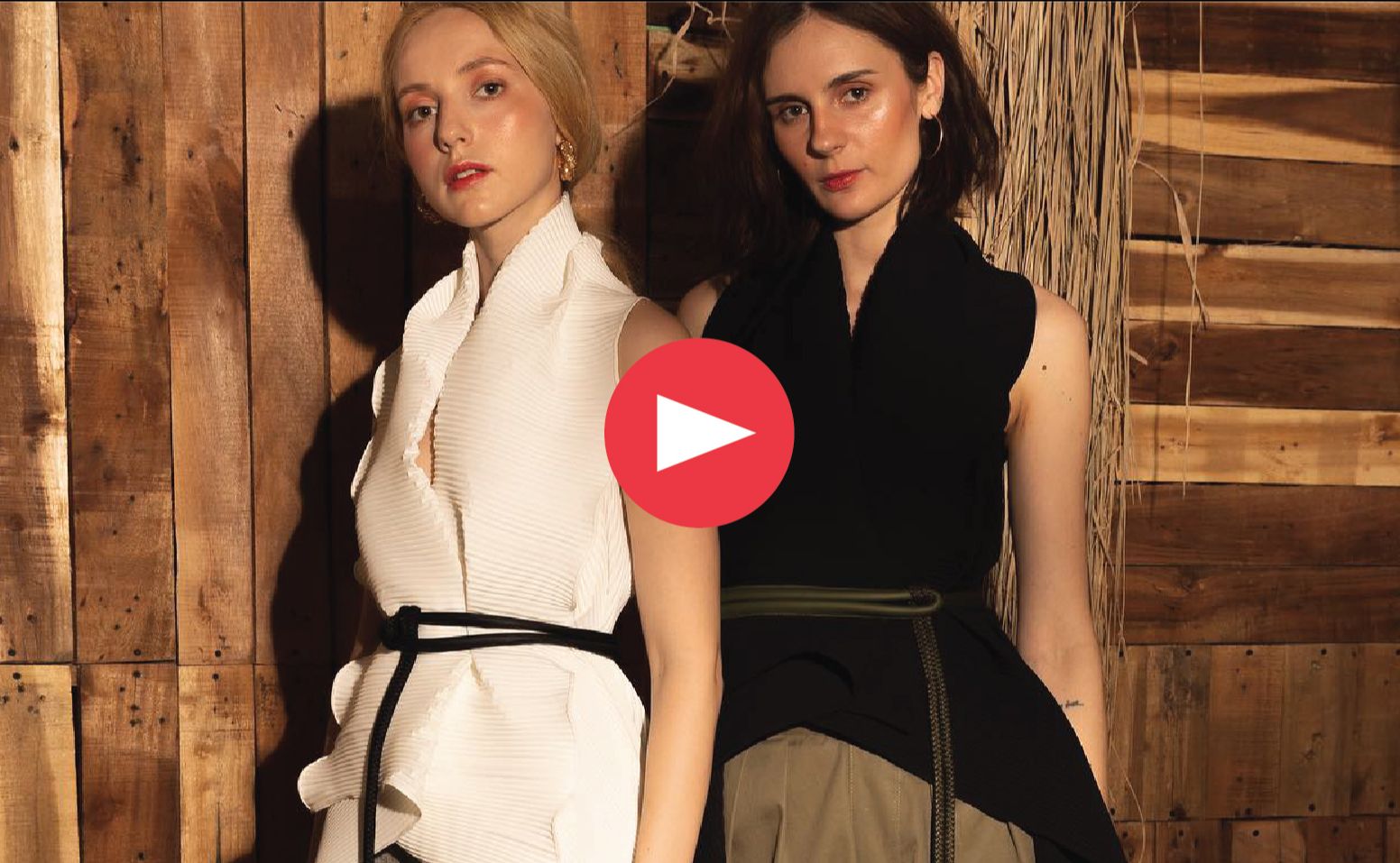 Famous fashion designer and entrepreneur Rajo Laurel has always been ahead of the pack. Partnering with event producer Robby Carmona, he worked around the obvious resource constraints and successfully launched his newest collection in a virtual runway show, a first of its kind in the local scene. He's not one to be afraid to take risks, but at the same time, he says it's important to acknowledge what's happening out there and to act "sensibly with much sensitivity and compassion."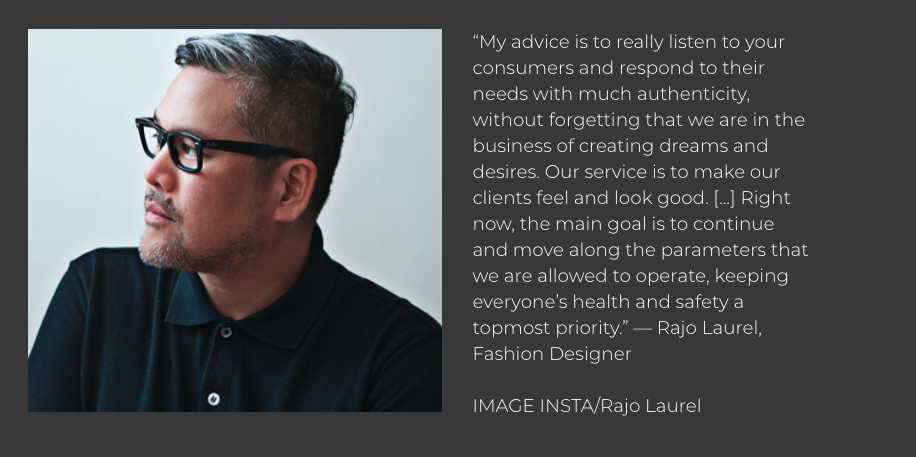 HOPE FLOATS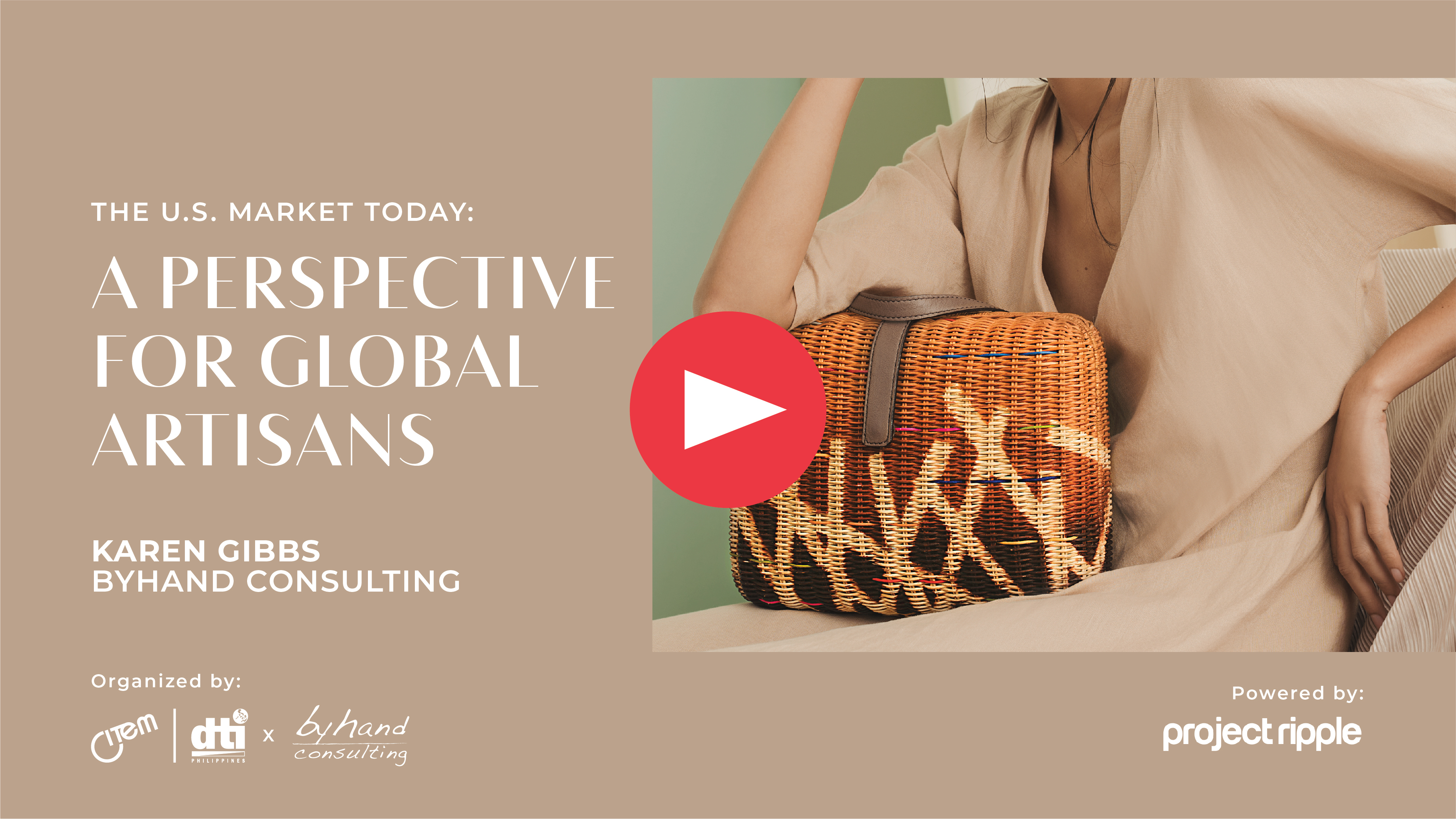 Partnering with ByHand Consulting, Manila FAME presented its first webinar with Guest Speaker Karen Gibbs, co-founder of ByHand Consulting and an expert in marketing global artisanal products. She fearlessly predicts that there would be a light at the end of this era of uncertainty, with more mindful and conscious consumers rising out of this crisis. This expected increase in demand for more sustainable, responsible, and ethical products provides many opportunities for a lot of Filipino producers whose products have always been handcrafted thoughtfully, making use of materials that are environment-friendly and processes that are people-friendly.
Watch the webinar in full hosted by Executive Director Pauline Juan with guest panelists Rita Nazareno, Stanley Ruiz, and Tisha de Borja-Samson.